So it finally happened: after eight seasons worth of hints and misdirection, viewers of How I Met Your Mother have finally met the mother that Bob Saget's voice has been talking about to those two bored-looking kids.  In a surprising reveal in the eighth season finale, the mother was revealed to be… well, I won't come out and put it here just yet just in case you were watching the NHL playoffs and the episode is waiting for you on the DVR.  But be forewarned, I will be revealing the actress' name in a bit.
The co-creators of the show, Carter Bays and Craig Thomas, sat down with Entertainment Weekly to talk about the big reveal that was eight years in the making and why they chose the actress whom the mother was revealed to be.  When asked how they managed to keep it a secret, the duo answered: Read more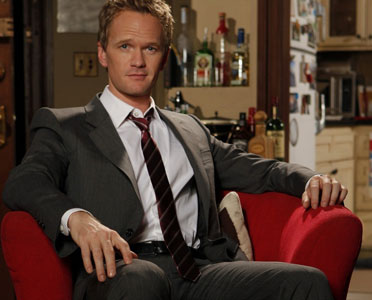 How I Met Your Mother star Neil Patrick Harris has revealed that the upcoming new season might be the show's last.
"Our contracts end at [season] eight, so it's one of those , you know, if they wanna do nine, they're welcome to, but we have a lot of other things [going on]," Patrick said, as reported by Yahoo! News.  "Cobie [Smulders] has got The Avengers that just made a billion dollars, Jason [Segel] makes a ton of movies, I'm anxious to move East and Josh [Radnor] is directing and acting in movies as well.  So, we all are anxious to move forward."
Most TV insiders believed the show would go through season nine, but Harris said, "I think the only way I think a season nine or any longer would happen would be [if it were] financially right—that's the reality of it.  We love the show, we love doing it—eight years is a long time and we're as happy a family as we've ever been."
The new season of HIMYM starts Monday, September 24.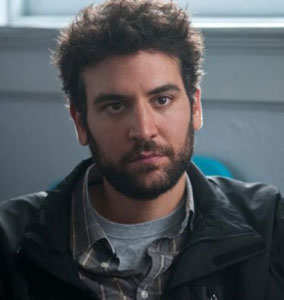 Josh Radnor was able to take some time away from his sitcom How I Met Your Mother to make the indie Liberal Arts with Elizabeth Olsen.  The movie was a well-earned break from the show Radnor jokes has been on the air for "117 years."
Radnor hints that the long-running show might be coming to a close soon.  "Right now I feel like, I have four, four-and-a-half months a year to play with every year, and the idea of having 12 months, mapping out a year, to have all that time, feels really exciting to me," the actor told Moviefone. 
"At the same time, if they can work out some sort of deal with all of us and with the writers, none of us are saying like 'Get me out of here,' anything other than 'Man, if we finished after eight that would also be amazing.'  I think that they need to figure out something, because they have to let the writers know if they'll be ending this year or next year," he said. "It'll all be figured out in due time, but I think we need to get this figured out for the writers." Read more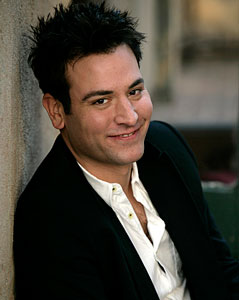 Hate your job?  Then you definitely shouldn't have a conversation with Josh Radnor.
Radnor, one of the stars of TV's How I Met Your Mother, appeared at the University of Southern California to speak about his career.  According to him one of the major highlights has been starring in the popular sitcom, but not just because audiences enjoy the show. 
In fact, Radnor revealed that he has a wonderful time working with his castmates on the show.  "I guess we do laugh a lot during the day, and I don't know a lot of people who can say that about their work place," he said. "If I wasn't in How I Met Your Mother, I'd probably be a fan of the show." Read more
Though best known at the moment as the actor on How I Met Your Mother who isn't Jason Segal or Neil Patrick Harris (and I mean no slight by that), Josh Radnor has also directed (the 2010 Sundance film happythankyoumoreplease) and starred in films, including this year's Sundance movie Liberal Arts, which he also wrote and directed. 
In an interview with Moviefone, Radnor talks about how sitcom scheduling allows him plenty of time for film projects and memories of his first movie role.
Radnor explains that while How I Met Your Mother might end soon, he has gotten very used to the sitcom filming schedule.  "We're only contracted for one additional season after this season. And that would take us to eight… It's a weird thing. Because I've kind of orientated the last seven years around being on the show. I know mid-August we start, we end early April. We have three weeks on, one week off every month. Two weeks for Thanksgiving. Three weeks for Christmas — you know what I mean? I kinda know the drill. And it put me on a schedule that I actually find really appealing. So I know how to budget my time and I know how much time I have to make a movie, if I can do that. I can travel. The 'ups' are a lot bigger than the 'downs' on this thing. But it has to be a full-cast decision. We all have to be on board."  Read more
General Hospital actress turned How I Met Your Mother star, Nazanin Boniadi, says that appearing alongside Neil Patrick Harris in the long running hit comedy series puts her at "ease". 
Talking to Vulture, Boniadi, who plays Barney's could be mystery bride, Nora, says that Harris "really brings out every actor's A-game. He's a consummate professional. You'd expect someone who's that great to be very serious, but he's so light about it that he puts me at ease. He's really made me a better actor, and the rest of the gang has, too."
Before landing a role in HIMYM, Nazanin Boniadi appeared in the soap opera drama General Hospital.  Portraying Leyla Mir, Boniadi says she didn't realize at the time that she was making history. "I didn't at the time. But then I started getting fan mail from the Middle Eastern community. That's when I realized what a very Caucasian genre it is. Soaps are very, very Caucasian. People started telling me I was the first to play a Middle Eastern on the soaps, so we did a little digging and found it to be true. It was kind of an honor. Those little things — not that they make a huge difference — but it's nice for the Middle Eastern community to see themselves on something that has generally been very Caucasian."   Read more
He really is everywhere — ever since his reemergence some semi-obscurity several years ago, Neil Patrick Harris has been just about everywhere — movies, television, musicals, and even hosting the Tony Awards.  Not only that, but Harris and his partner David Burtka have become new parents late last year, so he does all this while keeping track of a pair of infant twins!
Harris tells the L.A. Times that although he sometimes feel like "a vaudevillian plate spinner," he admits he just goes about accepting whatever project he might just feel like doing at the moment.  "I like to make decisions based on things I'm interested in doing, not what seems like the next move in my quote-unquote career.  I'm not trying to climb a ladder — I'm casting a bit of a net."
That includes Harris' 2006 revelation of his sexuality, which certainly flies in the face of his skirt-chasing character Barney Stinson on TV's How I Met Your Mother.  There are so many examples of talented actors working today, no matter how they live their private lives.  I'm lucky that people believe me when I'm in character."  However, according to Harris he isn't what the producers of the show had in mind when casting Barney.  The producers were in fact looking for a heavyset individual like John Belushi or Chris Farley (hey, what's Artie Lange doing these days?) but Harris won them over during his audition with some physical comedy gags.  "He went into this shoulder roll that was really acrobatic," executive producer Carter Bays says. "It's hard not to give the part to the guy doing somersaults."
Read more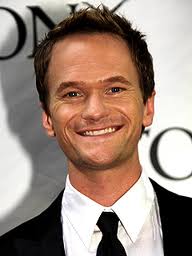 How I Met Your Mother star Neil Patrick Harris has been invited to return as host of the Tony Awards next month.
The actor, who has starred in three Broadway productions himself, received an Emmy for his previous stint hosting the awards show back in 2009. Last summer Harris directed a production of "Rent" in Los Angeles.
"The Book of Mormon," an adult-themed musical by "South Park" creators Trey Parker and Matt Stone, received  14 nominations, including Best Musical, Best Book of a Musical and two nods for Best Leading Actor.
"The Scottsboro Boys," a racially charged musical, received 12 nominations.
The revival of Cole Porter's "Anything Goes," received  nine nominations.
A few big names seem to have been overlooked for nominations this year, including Daniel Radcliffe,  starring in the musical "How to Succeed in Business Without Really Trying," Chris Rock in "The Motherf**ker with the Hat," and Ben Stiller, for his role in the revival of the John Guare play "The House of Blue Leaves."
The ceremony will be held June 12 in New York's Beacon Theatre.
How I Met Your Mother star Josh Radnor did not spend time looking for the right film to make on his time off from his hit sitcom, instead he spent time writing one.
Radnor is now a triple threat and his first film,  Happythankyoumoreplease, became a favorite at The Sundance Film Festival earlier this year.
"I started writing it during the first two seasons, just on and off," Radnor says. "I was always doing readings as I would get new drafts and I have a bunch of actor friends – I'd give them some wine and some crackers and they would sit around and happily read the script. That's when I really learned that I should probably direct it."
It was no easy task polishing the film while completing the shooting of HIMYM's fifth season. "For the first three months I was editing at every free moment, so I don't even recall shooting those episodes – I hope they're good! It was a really exciting time, to watch the movie come together, but it was also probably good for me to have some place that I had to be, so that I wouldn't just be obsessively staring at the movie the whole time."
Getting your SAG card. That's the goal all actors are striving towards (if they don't have it already). Here, some of today's hottest stars reveal the story behind the job that landed them that honor.
"I got my SAG card doing the first ever commercial for Dasani bottled water. I thought I only got the part because of my red hair but then the commercial was shot in black and white and I realized I got the part because I could sell the s— out of overpriced bottled water." — Jesse Tyler Ferguson, Modern Family
"Fran Van Hartesveldt, a commercial agent in town, explained to me that to get a SAG card, I needed a job and to get a job, I needed a SAG card. He had pity on me and gave me one line in a show called The Great Gildersleeve. Years later, when I got my own show, I hired Fran as one of my writers." — Betty White
"I got my SAG card with one line in the movie, The Doors. I was very sassy with [director] Oliver Stone in my audition, so he offered me the job on the spot. In every take I kept making the line a little longer until Oliver yelled at me."  — Lisa Edelstein, House