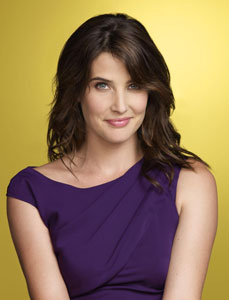 When an actor portrays the same character on a television series for nine seasons, it's common that he or she will be associated with the characteristics of that character by fans of the show.  It doesn't help if that actor goes on to portray similar characters in outside projects, too. So when How I Met Your Mother's Cobie Smulders says that the common perception of her is "Some tough chick.  I do all these things where I like guns, and I'm kind of a guy's girl." She wonders, "I have NO idea where that comes from."
Of course, that perception doesn't come from nowhere.  Along with her How I Met Her Mother character Robin, Smulders also appeared as S.H.I.E.L.D. Agent Maria Hill in The Avengers.  Still, Smulders doesn't want that tough perception of her to completely go away.  After all, her personal goals include, "A long, life and career, I hope, in the Marvel Universe" (she will reprise her Marvel role in Captain America: The Winter Soldier and Avengers: Age of Ultron). Read more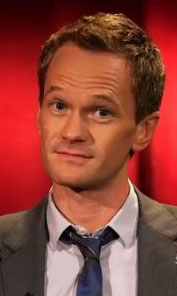 Neil Patrick Harris is one busy guy. He's simultaneously working on the final season of How I Met Your Mother, gearing up for his upcoming Broadway show, Hedwig and the Angry Inch and just directed a new magic show called Nothing to Hide.
He recently talked with Speakeasy about all of those projects, including the research and physical transformation he's doing for Hedwig and what he's going to miss most about How I Miss Your Mother. He also talks about hosting an upcoming evening with the fantastic NYC show, Sleep No More.
Check it out below! Read more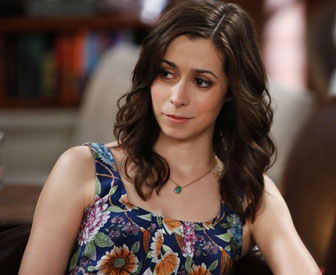 So the secret is out: the titular mother of How I Met Your Mother was finally revealed to be played by Cristin Milioti in the eighth season finale.  Not only did she have to keep her casting a secret from everyone, even auditioning for the role was difficult to fit in her schedule.
Milioti auditioned for the show while starring in the Tony Award-winning Broadway musical Once, during which she was also appearing in Martin Scorsese's The Wolf of Wall Street as Leonardo DiCaprio's wife.  She spoke to The Wall Street Journal about the ultra-secret audition for the TV show and what she feels is the difference between theater and film and television. Read more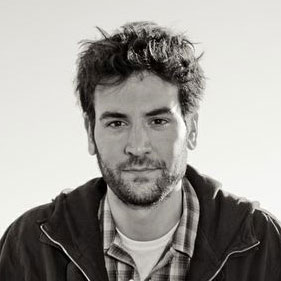 It isn't easy to juggle a leading role on a popular sitcom and a film career, let alone a career as a film writer/director too.  However, How I Met Your Mother's Josh Radnor has found himself wearing all three hats since directing his first film in 2010,  Happythankyoumoreplease.  He also stars in other director's films, including writer/director Jill Soloway's Afternoon Delight alongside Kathryn Hahn and Juno Temple. 
He spoke to Collider about how he manages his busy schedule and how he ended up starring in Afternoon Delight. Read more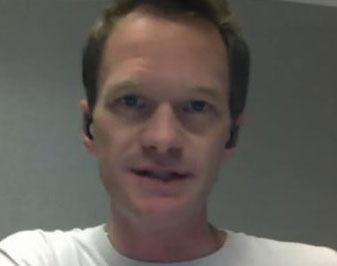 The hardest working man in show business, Neil Patrick Harris, talked with Gold Derby recently about his newest gig, hosting the Emmy Awards. They talk about what he plans to do on the show and how he views his hosting duties differently than he does for the Tony Awards. 
They also get into How I Met Your Mother, how he tries to make his character Barney a loveable a-hole and more about the Tonys.
Check it out below! Read more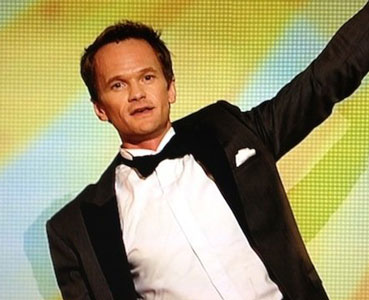 After hosting the Tony Awards, Neil Patrick Harris won't be away from Broadway too long. It looks like as soon as he's done with the last season of How I Met Your Mother, he's headed back to New York to start in the Broadway premiere of Hedwig and the Angry Inch.
The musical, by John Cameron Mitchell and Stephen Trask, will open in the spring of 2014.

The remaining creative team members, additional casting, and the theatre will be confirmed at a later date.
Neil Patrick Harris said, "I am simultaneously ecstatic and terrified to be stepping into Hedwig's heels. It is truly a once-in-a-lifetime role and I can't wait to begin the journey." Read more
So it finally happened: after eight seasons worth of hints and misdirection, viewers of How I Met Your Mother have finally met the mother that Bob Saget's voice has been talking about to those two bored-looking kids.  In a surprising reveal in the eighth season finale, the mother was revealed to be… well, I won't come out and put it here just yet just in case you were watching the NHL playoffs and the episode is waiting for you on the DVR.  But be forewarned, I will be revealing the actress' name in a bit.
The co-creators of the show, Carter Bays and Craig Thomas, sat down with Entertainment Weekly to talk about the big reveal that was eight years in the making and why they chose the actress whom the mother was revealed to be.  When asked how they managed to keep it a secret, the duo answered: Read more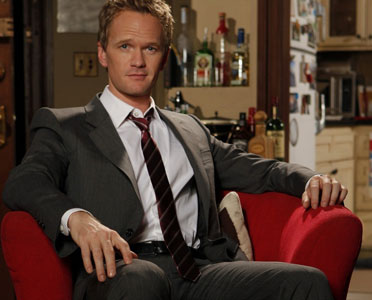 How I Met Your Mother star Neil Patrick Harris has revealed that the upcoming new season might be the show's last.
"Our contracts end at [season] eight, so it's one of those , you know, if they wanna do nine, they're welcome to, but we have a lot of other things [going on]," Patrick said, as reported by Yahoo! News.  "Cobie [Smulders] has got The Avengers that just made a billion dollars, Jason [Segel] makes a ton of movies, I'm anxious to move East and Josh [Radnor] is directing and acting in movies as well.  So, we all are anxious to move forward."
Most TV insiders believed the show would go through season nine, but Harris said, "I think the only way I think a season nine or any longer would happen would be [if it were] financially right—that's the reality of it.  We love the show, we love doing it—eight years is a long time and we're as happy a family as we've ever been."
The new season of HIMYM starts Monday, September 24.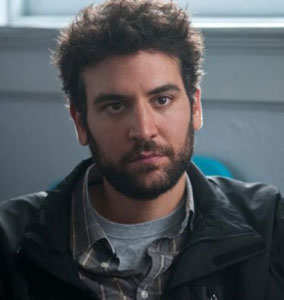 Josh Radnor was able to take some time away from his sitcom How I Met Your Mother to make the indie Liberal Arts with Elizabeth Olsen.  The movie was a well-earned break from the show Radnor jokes has been on the air for "117 years."
Radnor hints that the long-running show might be coming to a close soon.  "Right now I feel like, I have four, four-and-a-half months a year to play with every year, and the idea of having 12 months, mapping out a year, to have all that time, feels really exciting to me," the actor told Moviefone. 
"At the same time, if they can work out some sort of deal with all of us and with the writers, none of us are saying like 'Get me out of here,' anything other than 'Man, if we finished after eight that would also be amazing.'  I think that they need to figure out something, because they have to let the writers know if they'll be ending this year or next year," he said. "It'll all be figured out in due time, but I think we need to get this figured out for the writers." Read more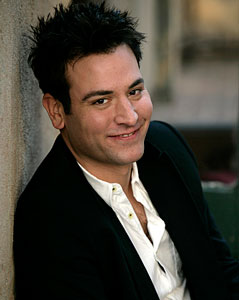 Hate your job?  Then you definitely shouldn't have a conversation with Josh Radnor.
Radnor, one of the stars of TV's How I Met Your Mother, appeared at the University of Southern California to speak about his career.  According to him one of the major highlights has been starring in the popular sitcom, but not just because audiences enjoy the show. 
In fact, Radnor revealed that he has a wonderful time working with his castmates on the show.  "I guess we do laugh a lot during the day, and I don't know a lot of people who can say that about their work place," he said. "If I wasn't in How I Met Your Mother, I'd probably be a fan of the show." Read more