Podcast: Play in new window | Download (Duration: 8:59 — 6.2MB)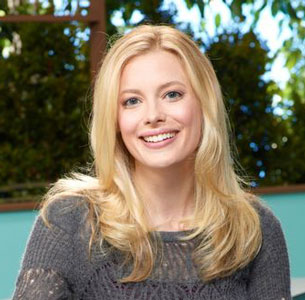 Gillian Jacobs stars as Britta in NBC's hit (yes, hit!) comedy, Community.
After a brief hiatus and scare that the show wouldn't return, it came back with great ratings and hopefully, the show is here to stay.
Gillian graduated from Julliard and immediately started working off Broadway. She appeared at the Public Theater, in Philip Seymour Hoffman's The Little Flower of East Orange, opposite Ellen Burstyn and Michael Shannon, the Playwrights Theater's A Feminine Ending and in Adam Rapp's Cagelove at the Rattlestick Theater.
She was also in the great indie, Helena from the Wedding (check out the cast interview here), opposite Melanie Lynskey, where she sports a dead-on British accent. I swear, I thought she was English for months. She also appeared in The Box and Choke (opposite Sam Rockwell).
I talked to Gillian at WonderCon about the intricacies of filming the show, how parts of Britta is still a mystery to her and if she thinks there will be a fourth season.
Follow Gillian on Twitter!
Community airs on Thursdays at 8/7c on NBC Read more