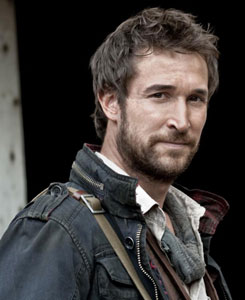 Falling Skies, TNT's hit series, just started Season 3 and as its star, Noah Wyle, said in a recent conference call that he's "never experienced a show that got better, and better, and better."
Wyle is really proud of the show and in particular, this season. The "scare factor" is up, the characters are more "engaging" and the show is working on all cylinders.
In this interview, Wyle talks about the show and how it was much more physically demanding than previous seasons, how his son suggested that he originally take the role and his newest co-star, Booger the horse.
Falling Skies airs on Sunday at 10pm on TNT Read more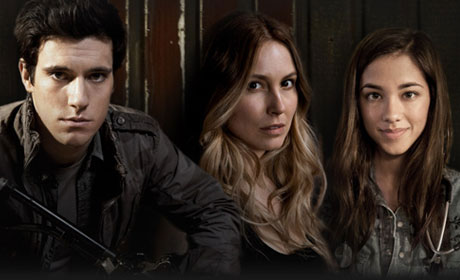 At WonderCon, I joined in on a couple of roundtable interviews with cast members Seychelle Gabriel, Sarah Carter and Drew Roy from TNT's Falling Skies.
Season 3 begins airing on June 9th and the stars were on hand to talk about the upcoming season, new aliens and more.
There's not a lot of actor-y (is that a word?) talk but if you're a fan of the show, you're sure to enjoy it.
Check out the interviews below! Read more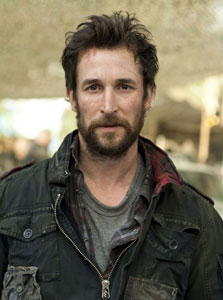 Actor Noah Wyle has been making the rounds in promotion of his starring role in the TNT series Falling Skies. Now in it's second season, Wyle had some personal and professional obstacles to overcome when he first started on the set of the Steven Spielberg executive produced alien drama. 
The forty-one year old ER alumni, who says he likes to "play smart guys," had a  problem with playing the father of actor Drew Roy who is only fifteen years younger than Wyle. "When I showed up on set and realized I was going to play a father to Drew Roy, who's 26, my first instinct was, `You gotta be kidding me.' Then I thought, `Why is nobody else having a problem with this?'" While the actor does have a nine year old and a six year old at home, Wyle shared with The Huffington Post,  "I'm a young dad." Read more