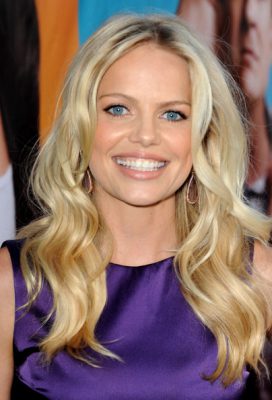 I recently had the chance to talk to actress Mircea Monroe about her experience in Hollywood.  As actors, and artists, we are always learning and growing.  It is sometimes helpful to look to others, currently working in Hollywood, for advice on carving your own path in the entertainment industry.  
Monroe is an example of a young actress who works hard to create her own opportunities in Hollywood.  She is young, determined, talented, and knows what she wants.  
Miss Monroe recently completed an independent feature film, "Three Days of Normal," in which she plays a reckless Hollywood starlet who meets a small town cop during a long weekend in rural New Hampshire.  Nikki Gold (Monroe) has escaped the bright lights and paparazzi of New York City, in an effort to avoid the chaos of another publicity scandal.  She embraces the anonymity of small town life with a few blissful days of normalcy.  
In addition to her work in independent fare, the actress also spoke of larger budget projects she was fortunate to be a part of, including "Magic Mike," in which she plays the girlfriend of Matthew Bomer's character.   Read more