Podcast: Play in new window | Download (Duration: 17:27 — 12.1MB)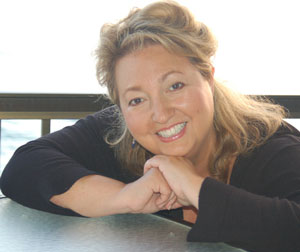 If you live in LA, I'm sure you've heard of the Edgemar Center for the Arts where Michelle Danner is the Artistic Director.
Michelle is an actress, director and renowned acting coach for Penelope Cruz, Michael Pena, Isla Fisher and James Franco to name a few. In 2000, she and Larry Moss founded the Center which houses two huge theatres, an art gallery and is home great workshops taught by Brad Garrett and incredible casting directors like Sarah Finn, Lisa Beach and Sarah Katzman.
Michelle is currently finishing up directing duties on her 2nd film, Hello Herman.
I talked to Michelle about the film, Edgemar and what it's like to coach some of the biggest stars around.
Click here for the Edgemar website.
For the full interview, click the audio link above or download it from iTunes
When did you start to realize that you liked coaching actors?
Michelle Danner: I was an actress, and I realized, well, you know, I was coaching actors in New York, then when I came here people kept asking me to work with them 'cause I had good insight. And, you know, my phone started ringing at some point, off the hook in the 90's, then I realized I probably, you know, needed to, you know just to take it and do it, so I focused on that for a while.
And then I started to direct, and I started to direct theater and now I'm directing film, and so it was a good, you know, it was a great segue but I continued to teach because my classes are the center of all of a lot of what I do.
What is it about coaching actors that you like?
Michelle Danner: I've always been fascinated by what makes a great moment in acting, and of course if you're able to join the many great moments together then you do come up with a great performance. So I have a fascination with that.  And then individually, I like to work with people trying to get them to give the best of themselves, and I'm also fascinated with process.  And good acting has to do with process, and what kind of process one chooses to give themselves depending on what kind of material their working on, whether it's a movie or a television show or a play.