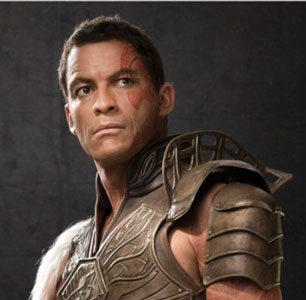 Dominic West has successfully combined a career in both the U.K. and the U.S., with leading roles in international film, in American television and on the London stage.
After graduating from Trinity College Dublin and then from the Guildhall School of Music and Drama in London, West won the Ian Charleson award for Best Newcomer for his performance in Sir Peter Hall's production of "The Seagull."
A very successful film career soon followed with West winning leading roles in studio movies including "28 Days" opposite Sandra Bullock; "Mona Lisa's Smile," with Julia Roberts; and "The Forgotten," with Julianne Moore. He also starred as Theron in Warner Bros.' "300."
Further credits include "Chicago," "A Midsummer Night's Dream," "True Blue," "Hannibal Rising," "Rock Star," "The Phantom Menace," "Surviving Picasso" and "Richard III."
In 2000, he won the role of McNulty in HBO's "The Wire," one of the most critically acclaimed television programs ever made in the U.S. The show ran for five seasons, with West directing an episode in the final season. Read more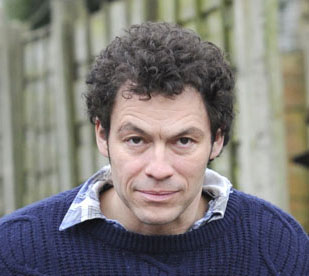 The Sundance Channel's Appropriate Adult, stars Dominic West, a serial killer responsible for the murders of over a dozen young women.
West was concerned about the potential risk in making a film about the famous UK investigation, but was intrigued by the angle the film takes. He recently talked with the Los Angeles Times about his experience.
Many actors play historical figures, but in this case West had primary source material to pull from, that of Fred West's interviews; however West still struggled with finding the character: "I don't think you ever identify with people like that.  I once played Iago, another sort of devil. They're roles you don't identify with, but you do, I suppose, get into their head a little bit," he said.
"The advantage of playing Fred West is there are over 100 interviews on tape that you can hear. You don't normally get that with a character. I was fairly sure I could understand what his thinking was and the makeup of his mind listening to 60-70 hours of his interviews. In that way, you get under their skin a little bit. Though, with him, it was something I was very conscious of-–maintaining a certain detachment from. I suppose in all parts you play there's an element where you submerge yourself in their character but still remain detached and objective about the character. I was very clear to keep that distinction and keep that detachment.  He messed with everyone's heads—including his biographers, a lot of whom had breakdowns. I was pretty wary about getting in too deep. I was determined not to let him get to me."  Read more