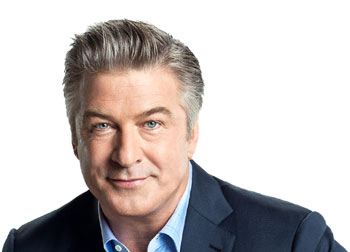 With so much talk about the current television slate being the new golden age of TV, it's the perfect time for the upcoming documentary Seduced and Abandoned. The doc, produced by Alec Baldwin and directed by James Toback, focuses on the current state of the movie industry.
Baldwin chatted with the Associated Press about his film and his thoughts on the medium that first brought him fame.
The 30 Rock actor explained his view on what is happening in the industry, "You wind up not having any faith in it, in terms of having a career at it." Read more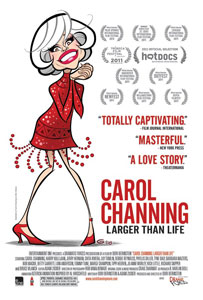 Carol Channing: Larger Than Life: The story of legendary performer Carol Channing's life is as colorful as the lipstick on her big, bright smile. In CAROL CHANNING: LARGER THAN LIFE, director Dori Berinstein (ShowBusiness, Gotta Dance), with co-writer Adam Zucker, captures the magic and vivacity of the 90-year-old icon – both onstage and off…past and present. The film is both an intimate love story and a rarefied journey inside Broadway's most glamorous era. It is, above all, a look at an inspiring, incomparable and always entertaining American legend.
Director: Dori Berinstein
Cast: Carol Channing, Harry Kullijian, Lily Tomlin, Chita Rivera, Barbara Walters, Tyne Daly, Debbie Reynolds, Phyllis Diller, Loni Anderson, JoAnne Worley, Bruce Vilanch
In theaters: January 20th, 2012
Read more
During a recent talk show appearance, James Franco revealed his plans to star in a behind-the-scenes documentary about his time on ABC soap opera General Hospital.
"It's part of a bigger thing. I have big plans for it," Franco told ABC late night host Jimmy Kimmel. "There's a movie that I've been working on with this great editor based on behind-the-scenes material that we're probably going to take to Sundance next year."
Franco stars in Rise of the Planet of the Apes, which opened in theaters last Friday, and was nominated for an Academy Award for his performance in last year's 127 Hours. He began his arc as serial killer Robert Frank on General Hospital in 2009 and will return to the daytime show in September.
"I've been on like three large arcs there, so I'm very friendly with them," said Franco about the show. "It is an outlet that I love because it's so unique. On a soap opera they have to generate a show every day, so they're dying for new concepts. It's a great place to go and collaborate."
Podcast: Play in new window | Download (Duration: 13:00 — 9.0MB)
BMX legend Mat Hoffman is the subject of the ESPN's new 30 for 30 documentary, The Birth Of Big Air. It premiered last week at the Tribeca Film Festival in New York City to a huge crowd, and why not, the film is great!
It's about the original BMX superstar Hoffman, his rise to cult stardom and how he kept the sport alive during its dog days.
While I was at Tribeca, I sat down and talked with the director Jeff Tremaine, producer Johnny Knoxville and Matt Hoffman himself.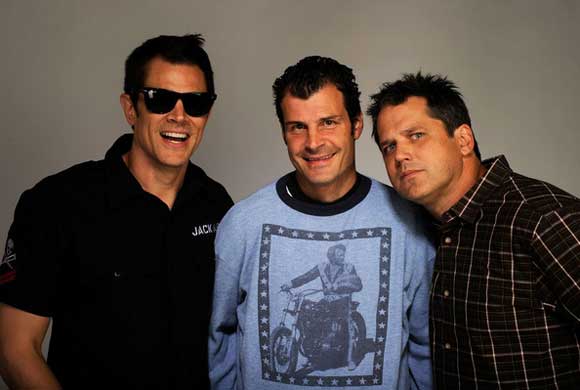 Now, you're probably thinking. Why is he interviewing people about a documentary? You're right and I usually don't do that… but I loved the film, Matt Hoffman deserves his time in the spotlight… and I wanted to meet Johnny Knoxville. So there.
So when did you guys first hear about Mat, and how did he come onto your radar?
Jeff Tremaine: I wanna say Mat first came on my radar when he came onto everyone's radar, through the magazine Freestylin'. Everyone saw that little picture that rode BMX at the time. I met Mat in 1987 when he did his first tour Skyway. I lived in Rockville, Maryland. And every summer all the bike teams would come through Maryland. Rockville had one of the biggest bike shops on the East Coast. They would do all these big demos and get all the pro teams to come through. And so Mat came through when he was I wanna say 14, maybe 15. To me, it was obvious right from the minute you saw him that he was riding at a different level, at another level than everyone else you saw. And then I followed him ever since.
So how did you guys get involved in this?
Jeff: Mat and I talked in 2005 and we decided let's make this into a documentary. Mark [Lewman] had written the biography about Mat, and in 2006 we went and interviewed Evil Knievel. Mat made us aware that Evil was really sick and it needed to get done. We got that interview done and that sort of got the ball rolling. We did a bunch of interviews. It was something that was always on the back-burner, but was just limping along until this opportunity to do it for ESPN came along.