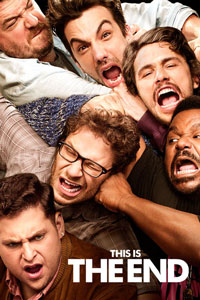 This is certainly a unique way to promote your film…
Seth Rogen, James Franco, Danny McBride, and Jay Baruchel are four of the many, many celebrities who are playing themselves in the apocalypse comedy This Is The End, which was co-written and co-directed by Rogen.  On the movie's Facebook page, the above four revealed that they would post videos of themselves doing the following demeaning tasks if they receive a certain number of "Likes" on Facebook:
500,000 Likes = McBride waxes Rogen's back
650,000 Likes = Baruchel and McBride will share a spaghetti Lady and the Tramp style
800,000 Likes = Rogen will paint Franco in the nude Read more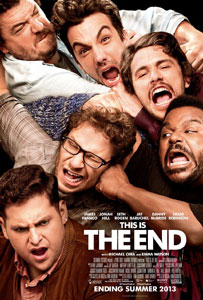 This is the End, which stars every funny person working in film and TV today (Seth Rogen, Danny McBride, Craig Robinson, James Franco, Jonah Hill, Michael Cera, Mindy Kaling, Aziz Ansari, Kevin Hart, Christopher Mintz-Plasse and Paul Rudd) comes out in June and from the clips shown at WonderCon this weekend, it looks hilarious. 
The panel, which had writer/director and star Rogen (in Wolverine costume), Robinson, McBride and co-writer/director Evan Goldberg (in an S&M outfit left over from AdultCon), was pretty damn funny, especially if you like their type of humor. Which I do.
I shot the video with my phone so the quality stinks but check it out if you have time. I also posted the newest red-band trailer.
Check them out below! Read more
Your Highness:  As two princes embark on a daring mission to save their land, they must rescue the heir apparent's fiancée before their kingdom is destroyed.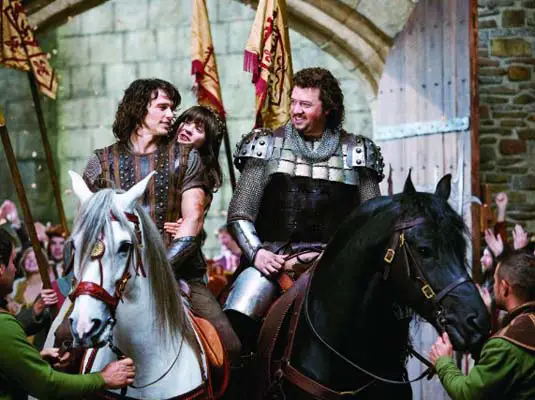 Cast: Danny McBride, James Franco, Natalie Portman, Zooey Deschanel
Director: David Gordon Green