Bruce Willis is best known as a macho action movie icon from films like Die Hard, so it's sometimes hard to remember that his first big break was on the television drama-comedy Moonlighting, which he starred in opposite Cybill Shepherd for five seasons.
In an interview with The Huffinton Post to promote his latest film, Looper, Willis reflects on his time on Moonlighting, saying, "I have a lot of good memories about it — a lot of great memories about it. There are all of those memories I have about the fun and frantic pace we were working at to get ten pages every day, out of seven shooting days. That's one thing. The other thing is it was a huge quantum leap for me. I had just been doing theater in New York and I think I had done one TV role, on Miami Vice. And then I got this job in California and it was a huge leap. A very exciting time — just to be able to offered that kind of work and then get a job where you do it for five years. And you're just racing through it. And it's a huge catalog of stories now." Read more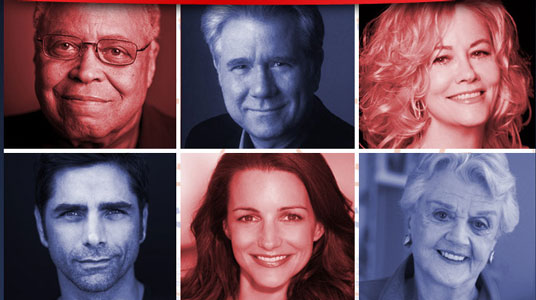 Gore Vidal's The Best Man is going to look a little different tomorrow evening. Golden Globe Award winner Cybill Shepherd and Emmy Award nominee Kristin Davis will be making their Broadway debuts while Emmy Award nominee John Stamos makes his Broadway straight play debut when they join the cast of the Tony-nominated Broadway revival. 
The show received 2012 Tony Award nominations for Best Revival of a Play as well as a Best Performance by an Actor in a Leading Role in a Play nomination for James Earl Jones. Read more