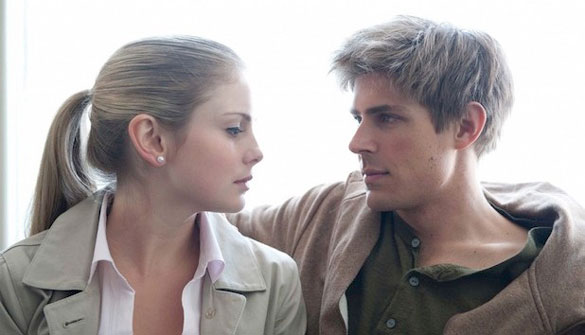 Chris Lowell (Enlisted, Veronica Mars) is just a boy trying to figure out his place in life. The Boy, as he's called in the credits (his character is never given a name), has just gotten dumped by Charlotte (Rose McIver) and man, does he have it bad.
He's mopey and floating through life, still convinced that he's going to get her back. Charlotte is rapidly climbing the corporate ladder so he decides to turn himself into what he thinks she wants in a man. That always works out, right? With the help from his friend, Lita (the wonderful Jessica Szohr), he gets a high-level job at her father's (Clark Gregg) company. Read more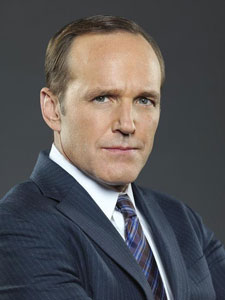 I don't think any actor could ever replicate the career path of Clark Gregg.  After acting regularly in small roles since the 1988s (including a recurring role on The West Wing), Gregg played S.H.I.E.L.D. agent Phil Coulson in Iron Man.  When the massive box office success of Iron Man launched what would become known as the Marvel Cinematic Universe with films like Iron Man 2, Thor, and The Avengers, Coulson unintentionally became a fan favorite major supporting character in the films.  The success has since lead to a spinoff television series, Marvel's Agents of S.H.I.E.L.D., which stars Gregg as Coulson.
Gregg spoke to The Los Angeles Times about the totally unpredictable path he and his character have taken into the Marvel universe. Read more
The To Do List is a comedy about close friends and a special summer project, loosely inspired by the real-life adventures of first-time writer/director Maggie Carey.  Set in 1993, valedictorian Brandy Klark wants to shed her uptight image before college, so she assembles a to do list of all the "activities" she missed out on in high school.  Quickly realizing that she's way out of her depth, Brandy solicits her best friends, older sister and burnt-out boss for their help and advice.  If the group is going to complete the list by September they'll need plenty of imagination and very open minds.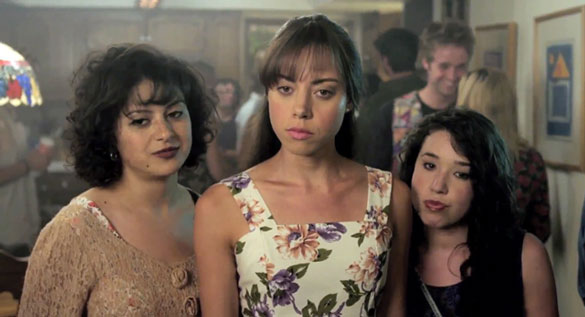 Written & Directed by Maggie Carey
Starring Aubrey Plaza, Johnny Simmons, Bill Hader, Alia Shawkat, Sarah Steele, Rachel Bilson, Christopher Mintz-Plasse, Donald Glover, Scott Porter, Andy Samberg, Connie Britton and Clark Gregg
In theaters: July 26th Read more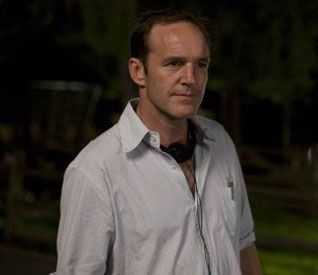 Clark Gregg took time out from his schedule of appearing in all of the Marvel Cinematic Universe movies to film Trust Me, a movie he wrote, directed, and starred in about Howard, a luckless Hollywood agent for child actors who seems to finally have hit his stroke of luck with a young actress.  Though the Marvel films have made Gregg a fan favorite, Gregg took some time during the Tribeca Film Festival to speak with The Huffington Post about how his personal experiences with being rejected from roles helped him create Trust Me.
Gregg points out that despite not being much like Howard, he felt connected to the character — and knew no one else would think of him to play that type of role.  He explains, "I've met people like this. When I read it back, one of the things I thought was, 'God, this is now something I feel tremendously connected to, this character.' I wasn't going to play him, but I thought, 'No one is ever going to write anything like this for me.' I also felt that anyone who is in Hollywood long enough, you go through some period of kind of feeling like that untouchable loser who can't get a break."  Read more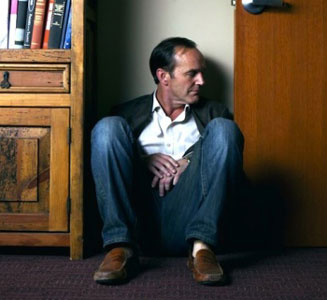 It's definitely an adjustment to go from shooting a huge blockbuster movie to an independent film.  Just ask Clark Gregg who has appeared in films like Iron Man and The Avengers, and is now starring in the dark comedy, Trust Me.
"If you're used to having a giant trailer from your trips to the Marvel Universe, [indie film] can be jarring," Gregg admitted in an interview with The Hollywood Reporter.  "But, so much of the most interesting work, some of the most interesting writing—[this is the] place where you can afford to take risks, because as things have gotten more expensive and blockbuster-oriented, those are carefully thought out by the marketing teams.
"The marketing teams are involved in the early script meetings.  For better or worse, however people receive this movie, this is the movie I wanted to make.  The limitations came from budget and logistics, they didn't come from people saying, 'You can't talk about that, you can't try to do a movie that takes these chances with tone.'" Read more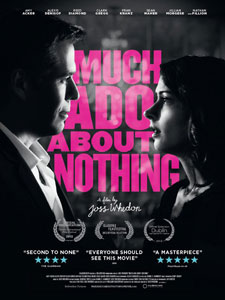 For all of you Joss Whedon lovers (and who isn't?), here is the full WonderCon panel for his new film, Much Ado About Nothing.
I'm not a huge Shakespeare fan but what Joss' done, at least judging from all of the clips they showed this past weekend, I'm definitely going to catch it. He's set it in modern day, is funny (very funny) and it looks like it's going to be assessable to a mass audience.
The arena was packed with fans and everyone on the panel was loving it. The panel featured Whedon, Clark Gregg, Romy Rosemont, Tom Lenk, Riki Lindhome, Jillian Morgese (who was basically an extra in The Avengers, met Joss and the rest is history) and a few more of the cast members.
The video is shaky and a bit grainy because I took it with my phone so sorry in advance. 
Check it out below!  Read more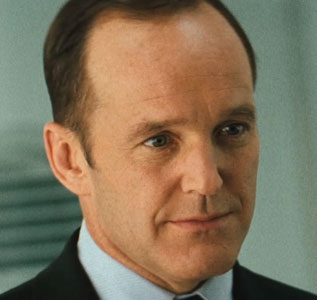 Clark Gregg has gone from an actor with a recognizable face to one of the key crossover characters that links the Marvel superhero movies together.  As S.H.I.E.L.D. agent Phil Coulson, Gregg has appeared in Iron Man, Iron Man 2, Thor, The Avengers, and two "mini-movies," which has brought him to a level of fame he hasn't experienced before. 
However, Gregg — who wrote, directed, and starred in the 2008 movie Choke — spoke to New York Magazine about his ambitions behind the camera — which, of course, includes superheroes. Read more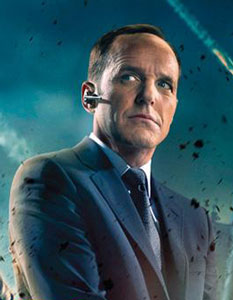 Agent Phil Coulson first appeared as a mostly background character in Marvel's Iron Man movie portrayed by Clark Gregg.  Gregg has managed to make that character a major part of the Marvel movie universe, not only appearing in Iron Man 2 and Thor but also the upcoming superhero team-up movie The Avengers. 
But Coulson isn't just on the big screen — Gregg has appeared as Coulson in several shorts that link the Marvel films, and is now also reprising the role — who also moonlights as Peter Parker's high school principal — as a voice actor for Ultimate Spider-Man, a new animated television series.  Gregg talks about his new role as a voice actor and the future of Agent Coulson to NBC New York. Read more
Clark Gregg might be most known as Agent Phil Coulson in the Marvel Movie Universe, but he's had an extensive career in film and television and is a member of the Atlantic Theater Company.
He currently appears in Ethan Coen's collection of one-act plays, Happy Hour, on the New York stage.  Gregg gave an interview to The Gothamist about returning to the stage after a prolonged absence. 
When asked about the fact that he hasn't done theater in some time — his last appearance on Broadway was in A Few Good Men, which ran from 1989-1991, later becoming a hit movie (with Kevin Bacon replacing Gregg in the role of Capt. Jack Ross) — Gregg comments on whether or not one can really "lose" it. "You know, you may but I haven't yet, I don't think. It feels pretty good; I thought it was going to feel more uncomfortable, but I did a sitcom for a couple of years [The New Adventures of Old Christine] and one of the great things about a sitcom is that you have an audience, which certainly was how I came up working. And it was really comforting to have 200 or 300 people. You don't have a stand-up comic kind of warming them up and pizza and snacks and everything to put them in a really good mood before the dark comedy of an Ethan Coen play, but it's kept me from at least getting rusty."  Read more
When Clark Gregg signed on to play Agent Phil Coulson in the Iron Man franchise, he didn't necessarily think he'd be promoting the series' third installment in 2011.
In a recent interview with CraveOnline, the 49-year-old said that his character wasn't supposed to be so important when it was conceived for 2008's Iron Man. 
"He literally (was), you know, a guy who kind of comes in and brings the paperwork and kind of vanishes. That's really all he did. He showed up and he gave somebody a briefcase or something like that. It was really nothing," Gregg recalled. "They were like, 'Would you do this?' And I was like, 'Oh, they're just going to cut me out, but what the hell? I've got to show up and at least do this scene with Robert Downey because I love him so much.'"
In addition to being a regular on CBS sitcom The New Adventures of Old Christine, Gregg has also recently appeared in (500) Days of Summer, Mr. Popper's Penguins and Thor, reprising his role as Coulson in the latter.   Read more