Podcast: Play in new window | Download (Duration: 22:14 — 10.2MB)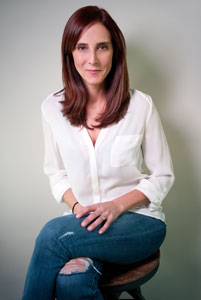 Veteran Casting Director Kelly Martin Wagner has entered a new phase in her long career: producer. Alongside partner  Nick Phillips, they've formed Revolver Picture Company, a horror-genre production company.
Kelly started out as a voice-over actor but quickly moved into casting and has been doing it now for over 20 years, with films like Hostel, The Exorcism of Emily Rose and The Devil Inside.

I talked to Kelly about her new company and how she likes her role as producer, her role as a casting director, fighting for actors and more!
Haunt, the first film from Revolver Picture Company, will be released this weekend.
Follow Revolver Picture Company on Twitter!
For the full interview, click the audio link above or download it from iTunes.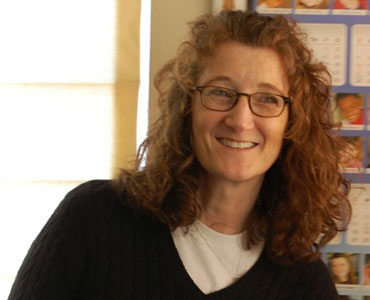 If you've noticed lately, geeks are hot in Hollywood. Many of those geeks have one woman to thank, casting director Allison Jones, who has helped comedians and actors with a nerdy edge take over the big and small screen.
Jones has discovered talents like Superbad's Christopher Mintz-Plasse and Veep's Timothy Simons. She talked to Fast Company about her work in the industry and how she finds those hidden gems.
The talent-maker indicated that her discovery process isn't that simple. She does look for that "It" quality, but also confirmed that "it's just all instinct, who I like and who I think is funny. I don't know." Read more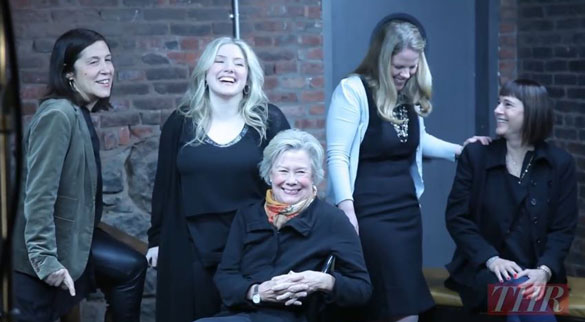 The Hollywood Reporter does a fantastic job with their roundtable interviews and this video with casting directors absolutely falls into the 'fantastic' category.
I think this is the first time THR has done a roundtable with casting directors. Hopefully it's not the last!
Featuring Juliet Taylor, Ellen Lewis, Patricia DiCerto, Laura Rosenthal and Jennifer Euston, they chat about the secrets of casting, finding talent, why women rule their industry and the new documentary, Casting By.
Check it out below! Read more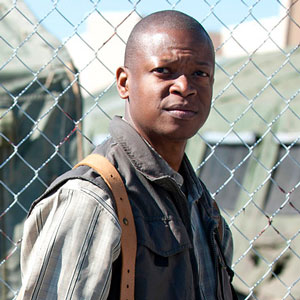 Lawrence Gilliard Jr. started his career on The Wire playing D'Angelo Barksdale.  Because another actor from the series was already on AMC's The Walking Dead, Gilliard was convinced he wouldn't be able to land the part of Bob Stookey.
"Scott [Gimple, the showrunner] told me, 'You know, we've got Chad [Coleman] on the show, so I said, 'No more Wire people.  We've got enough of The Wire, because you see too many Wire people on the show and you start thinking of The Wire.'  So he's like, 'No more Wire people, and then I saw your tape, and I said, 'Oh, okay.'  [Casting directors] Sharon Bialy and Sherry Thomas, I have to thank them because he says, 'No Wire people,' and they brought me in.  I remember the audition," he said in an interview with Entertainment Weekly.  Read more

The Casting Society of America (CSA) announced today the nominees for the organization's 29th Annual Artios Awards for outstanding achievement in casting, given in 22 categories including film, television and theater. 
The CSA will celebrate their own on Monday, November 18th, with award ceremonies to be held simultaneously at the the Beverly Hilton Hotel in Los Angeles (reception will commence at 6:00 p.m. PDT) and at XL Nightclub, Cabaret & Lounge (512 West 42nd Street) in New York (reception will commence at 6:00 p.m. EDT).
Honorees for this year's Career Achievement Award, Hoyt Bowers Award and The New York Apple will be announced in the upcoming weeks. Read more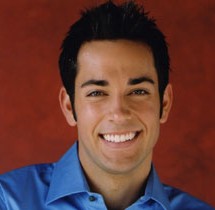 With a name like Levi, it's a no brainer that people will assume you're Jewish.  So, it does come as a surprise when Zachary Levi admits he's not Jewish—he just changed his name once he became an actor.
Levi was born with the last name Pugh, which agents suggested he change.  "I'd made a rule that I wouldn't change or bend for Hollywood," Levi explained in an interview with The New York Post.  "So I prayed about it long and hard."
After deciding to drop Pugh, Levi became well-known for his role on the now-cancelled TV show Chuck.  Ironically, Levi has actually lost roles because of his assumed Jewish heritage. Read more
Comic-Con is always one of the best weekends of the year but for me, this Casting Director panel made the weekend.

The panel was presented by The Casting Society of America and moderated by Lora Kennedy, the Executive Vice President of Warner Brothers Casting (Man of Steel). The panelists were (in order of seating): David Rapaport (CW's Arrow), Randi Hiller (Walt Disney Studios, VP Casting), Sharon Bialy (The Walking Dead, Breaking Bad) and Roger Mussenden (X-Men movies).
I've been to panels like this at various film festivals and most are good. Not great, just good. The thing about panels like this though is that most rely on the people asking the questions and well, frankly, most people are dummies.
Not this audience. Most of the them were working actors and everyone asked smart, spot-on questions. This is why this panel was honestly one of the best I've ever been to. It's chock full on information and most every minute is fantastic. Read more

For all the ill will IMDb got during the recent lawsuit that accused the website of fostering ageism in Hollywood and the reveling personal details, it's worth noting that The Los Angeles Times did a recent article about how IMDb Pro has helped actors profoundly in the past.
The prime example used in the article is Robert Pattinson, a virtual unknown before being cast in the starring role of the Twilight film series.  When looking to cast the part, Summit Entertainment's casting directors browsed IMDb when Pattinson's name came up and based on the information on there decided to contact him.  $3.3 billion dollars in box office money later, Pattinson is no longer an unknown. Read more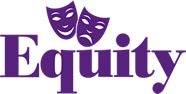 A survey conducted by the actors union, Equity, revealed that only 57% of gay actors felt they could be open to their agents about their sexuality.  A third of those surveyed admitted they had experienced homophobia, with 57% of it coming from other performers.
While 81% said they had come out in the professional lives, over 94% said they are open about their sexuality to other performers.  However, the process of revealing their sexuality is still an emotionally difficult challenge.  Because of the way the theater industry functions, actors are constantly surrounded by new people, thus increasing the number of times they have to come out to people they don't know.  Read more
Podcast: Play in new window | Download (Duration: 14:15 — 9.8MB)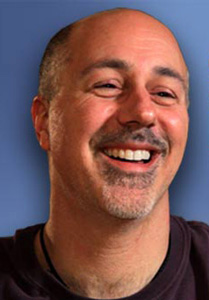 I first met Casting Director Scott David at a workshop a couple of years ago. I had heard so many good things about him and his class that when I got the chance, I signed up immediately. In the class, we came in with a prepared monologue, he handed out scenes – long ones – and then improv. It was a really fun time and one of the best workshops I've attended.
Scott has been casting since 1996. He's currently casting CBS's Criminal Minds but he also casts for film, theater and web-series. In 2010, he was awarded the Heller Award for Favorite Television Casting Director from the Talent Managers Association.
He's recently joined up with Beckinfield, the sci-fi mystery website where you can create and play a character, collaborate with others and showcase yourself as an actor. Each month, Scott watches the actor's videos, chooses his favorites and gives comments on their performances. Check out my interview with the founders of Beckinfield here.
Scott is a truly great guy, he loves actors and if you ever have a chance to get in front of him, do it!
I talked to Scott about casting, actor's being unprepared, how we can find our "type" and Beckinfield!
What should actors always remember when coming into your office for an audition?
Scott David: Oh, the first thing is always to be prepared. Dress appropriately and act professionally, those three are the most important things.
So, people actually come in with like inappropriate clothes?

Scott David: Sometimes, women will come in and be a little bit more suggestive when they don't need to be. Sometimes guys will come in way to casual for a role meaning wearing jeans and t-shirt where the role might be something like playing a lawyer and you need to be wearing a suit and a tie. But the outlandish stuff is probably a little bit appropriate if the role is calling for not something a little bit outlandish.
Read more