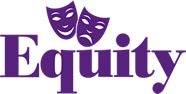 A survey conducted by the actors union, Equity, revealed that only 57% of gay actors felt they could be open to their agents about their sexuality.  A third of those surveyed admitted they had experienced homophobia, with 57% of it coming from other performers.
While 81% said they had come out in the professional lives, over 94% said they are open about their sexuality to other performers.  However, the process of revealing their sexuality is still an emotionally difficult challenge.  Because of the way the theater industry functions, actors are constantly surrounded by new people, thus increasing the number of times they have to come out to people they don't know.  Read more
Podcast: Play in new window | Download (Duration: 14:15 — 9.8MB)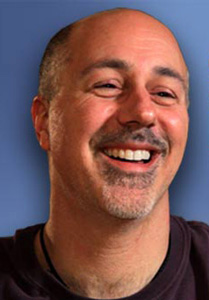 I first met Casting Director Scott David at a workshop a couple of years ago. I had heard so many good things about him and his class that when I got the chance, I signed up immediately. In the class, we came in with a prepared monologue, he handed out scenes – long ones – and then improv. It was a really fun time and one of the best workshops I've attended.
Scott has been casting since 1996. He's currently casting CBS's Criminal Minds but he also casts for film, theater and web-series. In 2010, he was awarded the Heller Award for Favorite Television Casting Director from the Talent Managers Association.
He's recently joined up with Beckinfield, the sci-fi mystery website where you can create and play a character, collaborate with others and showcase yourself as an actor. Each month, Scott watches the actor's videos, chooses his favorites and gives comments on their performances. Check out my interview with the founders of Beckinfield here.
Scott is a truly great guy, he loves actors and if you ever have a chance to get in front of him, do it!
I talked to Scott about casting, actor's being unprepared, how we can find our "type" and Beckinfield!
What should actors always remember when coming into your office for an audition?
Scott David: Oh, the first thing is always to be prepared. Dress appropriately and act professionally, those three are the most important things.
So, people actually come in with like inappropriate clothes?

Scott David: Sometimes, women will come in and be a little bit more suggestive when they don't need to be. Sometimes guys will come in way to casual for a role meaning wearing jeans and t-shirt where the role might be something like playing a lawyer and you need to be wearing a suit and a tie. But the outlandish stuff is probably a little bit appropriate if the role is calling for not something a little bit outlandish.
Read more
In the next two months, Emma Stone will appear in a whopping three films: Friends with Benefits (July 22), Crazy Stupid Love (July 29) and The Help (August 12). It's hard to believe that she only got her start at age 18 with Superbad in 2007.
To get to where she is today, Emma dropped out of High School and made the move to Los Angeles.
She told Vanity Fair, "I did Superbad in what would've been my senior year… I was playing a senior, and had I graduated I would've missed that opportunity, and had I missed that opportunity I wouldn't be here right now."
That doesn't mean things were easy for her. In fact, she said that she hit "rock bottom" after auditioning for Claire on NBC's Heroes. "I could hear that, in the other room, a girl had just gone in and they were saying, 'You are our pick … On a scale of 1 to 10 you're an 11." That's when Hayden Panettiere, who played the part, walked out of the room. "I went home and just had this meltdown," she says.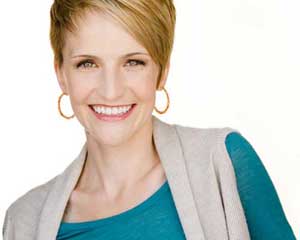 This is a guest post by Dallas Travers
How familiar does this scenario sound to you?  You decide that it's time to cultivate solid relationships with television casting directors, so you sign up for a workshop service in order to meet these people face to face.  Over the course of the next year, you meet two different casting directors each month totaling twenty-four first meetings.  Yet no one really knows you because they've only met you once.  I meet tons of actors every month who believe strongly that casting director workshops don't work.  Well, of course they don't when you never really develop a relationship with the casting directors you meet.
A lot of actors make this mistake, and I understand why.  It's easy to fall into the trap that the more people you meet, the more opportunities you'll have.  But that's just not true.  It's not about who you know in this town.  It's about who knows you.  You cannot become known after just one meeting.  It takes time to build a relationship.
So here's how you can use The Rule of Seven to make casting director workshops work for you.
Step One:
Create your target list. There are literally hundreds of casting directors in Hollywood, so it's pretty impossible to effectively apply the Rule of Seven to all of them.  Not to worry – you don't have to.  Just select a small (less than 12) list of casting directors and target them specifically and consistently.
Visit www.castingabout.com or www.imdbpro.com and research those television shows where the most opportunity for co-stars and guest stars exists.  Please note that I did not just tell you to make a list of your favorite shows!  I know, everybody loves The Office, but part of what makes that show so great is the fact that the cast is stuck together day in and day out working in an office, so new characters are rarely introduced.  Instead, make a list of those shows that feature new characters on a consistent basis such as Cold Case, CSI, or any of the other countless procedural episodics.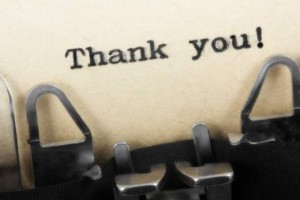 There are so many different rumors about how to do something in the acting world, and everyone has their own opinion on them.  Although this industry works for many people in many different ways, it's important that we take in all the information that we've gathered and come up with a general consensus on how you want to approach "your business."
I was speaking with a casting director (who will remain unnamed for now) the other day about 'Thank You' Cards in our industry.  We discussed the reasoning behind this, and it became very clear that these can be important.  Most of all it boils down to the simplest of all mannerisms… being polite.
Yes, something that most of us do everyday: opening doors for people, saying "please", even saying "bless you."  Although, I've easily seen actors skip this step when it comes to the audition process: Do you greet everyone with a smile and hello? Are you patient, even if you got there early and you've been waiting a while? Do you thank your reader? Did you acknowledge everyone in the room?
These are all simple things to think about. [on top of remembering our sides, getting into character, and taking adjustments, etc. ]  With some practice, you can do these simple things and the weird part about it is – PEOPLE NOTICE!  It's as simple as being polite and giving it your best shot.  This just increases your chance of the producers and casting directors rooting for you to do the great job they are looking for.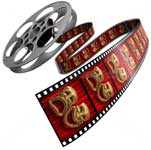 Casting directors Rick Pagano and Debi Manwiller have landed 2 pilots, Good Christian Bitches and Touch.
Here's the address if you want to send headshots:
Pagano/Manwiller Casting
1201 W. 5th St.
Suite M210
Los Angeles, CA 90017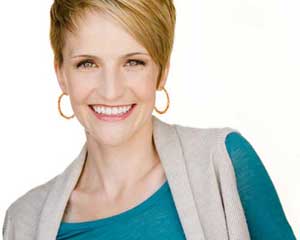 Four Tips to Master the Telephone
by Dallas Travers, CEC
The telephone is one of the most powerful marketing resources you have at your disposal.  Think about Jeremy Piven's character, Ari Gold on HBO's Entrourage.  As Hollywood's most powerful agent, Gold lives and breathes by the telephone.  He understands that the phone is the quickest way to really make things happen for his clients.
Regardless of what stage you are in your acting career, you must embrace the power of the telephone in your own marketing.  You don't have to be an acerbic bulldog like Ari Gold, but you can step out of your comfort zone and reach out on the phone.
Whether you're calling producers, casting directors, agents, or even friends, the phone can sometimes be an intimidating monster.  Let's admit it, scary phone calls are never easy, but they are necessary if you want to elevate your career.  So, now I'd like to offer up four quick tips for conquering the telephone.
Be Clear
It's essential that you know precisely WHY you are calling before you pick up the phone.  You must convey your request in a clear way.  Doing so allows whomever you're calling to more easily help you because now they'll actually know what the heck you really want.
Be sure to ask the real question.  The real question cuts right to the chase.  It may feel a little bold, but it'll more than likely get you the answers you're seeking.  The real question may be: "Can we set up a meeting?"  "Would you like to represent me?" or "How can I cultivate a relationship with you?"
If you're calling to set up a meeting with a producer, ask for it.  You might say something like this:
Hi, I'm Joe smith.  I'm an actor committed to expanding my feature film career.  I'm calling to set up a 10 minute meeting with (insert producer's name) to find out what you're currently working on and how we might collaborate.
If you're calling a casting office, simply request an audition.  You may say something like this:
Hi, this is Jane Johnson.  I think I'm perfect for the role of (insert role here).  What can I do to get an audition?
SAG presented another great talk with a couple of television (and film) casting directors. Rick Pagano (24) & Paul Weber (Stargate Universe).
These guys are long-time casting directors and have tons of great information to give. This is well worth your time!
Podcast: Play in new window | Download (Duration: 16:14 — 11.2MB)
When Melissa Leo is on stage or you see her in a TV show or film, the project is immediately elevated to a different level. She has an incredible gift of grounding every scene she's in, making everyone around her better.
If you saw her Oscar nominated performance in last year's Frozen River, you'll know what I'm talking about. Need more proof? Check out the first 5 seasons of Homicide, 21 Grams and the upcoming Welcome To The Rileys.
She's currently starring in HBO's Treme as attorney Toni Bernette. If you haven't been watching the show, you are missing some great performances. Not only from Melissa, but John Goodman, Khandi Alexander, Wendell Pierce… the list goes on.
I talked to her while she was on set, filming another HBO project, Mildred Pierce.
When I first became aware of you in Homicide, and everything I've seen you in since, is that you bring a deep reality to everything you're in. You keep everyone and everything around you grounded. That's a big reason that Homicide stunk after you left the show.
Oh my God! I don't know if I want all that responsibility but that's quite a compliment. An actor at a festival once handed me a card, and she had written on it "Acting, the art of pretending the truth." And I use her quote an awful lot, because it is. To me, that's what it's about, even when things go into the fantastical realm that they can on stage or in film. That's an extraordinary compliment. Thank you.
After Frozen River, do you still have to audition now?
The auditioning has waned, some of it by choice. For many years, I recognized that I was used for casting directors to impress directors with their choices, to find out how a difficult part, in fact, can work. So I, as I've begun to have work offered to me, have backed away from auditions from time to time.
You seem to take these roles that might be difficult to cast, but you fit them perfectly.
Well, I think that anybody who does any kind of work gets the thing that if you're going to be working, you might as well be working hard. So, that's what I do, and I guess my passion and love for it is that acting really is my life. The only other thing really is my son.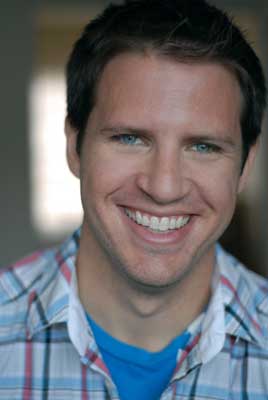 This is a guest post by Jamie Fishback.
I just got an email from a well-respected, highly used, Casting Director (CD) workshop explaining a new law that has come into play since January 2010.  In essence the law (The Krekorian Talent Scam Prevention Act of 2009 / Assembly Bill No. 1319) , Chapter 4.5 of the Labor Laws, is designed to protect actors from getting screwed by companies that want to charge actors for "training."  The training companies now have to get bonded, other companies can't get kick backs for referrals (i.e. you have to use "our" headshot photographer), and there are rules / regulations on charging for training.  A lot of this is to stop companies from saying, "if you pay us [X] in dollars, we'll be able to guarantee you work."  Of course, as all of should know, there is NEVER any guarantee of work in any business (that is to say, unless you join a Union, they're governed to find you work… and NO SAG / AFTRA / etc. are not unions).
I get this, I get that we need to be protected, but to what degree.  According to the new law, CDs who attend these bonded workshops can no longer take your headshots with them, because this is considered an "audition."  What the hell?!  A workshop is NOT an audition, I am not paying money to AUDITION for the CD.  I'm paying money to get in front of them and for them to take my headshot and put it in a special stack in their office that they go to when they are casting.  I am paying to be a select few that they use when it comes to casting.  It is also beneficial for the CD because it saves them time when it comes to casting.  They see people who are good before casting, and have type-cast them already, so when they bring them in they know what they're getting.
So, they're solution, as an actor we are allowed to "follow up" with the CD after the workshop.  Let's take a look at this really quickly.
The average CD receives hundreds, if not thousands, of headshots A DAY!!!  And, normally, the actual CD isn't even looking at those headshots, it's their assistants, who were NOT at the workshops.  They have no idea who I am.  You say, why not put REFERRED TO on their.   I would argue that there is still hundreds of "referrals" that their assistants go through regularly.  And, I know some who just throw mailed headshots away.  They don't even look at them because they don't have enough time in the day.   And, yet again, everyone thinks that actors are made of money.  I know it's only a few bucks to mail your headshots, but that's more money that an actor has to spend.