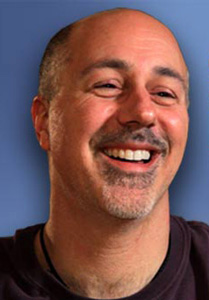 written by Scott David, Casting Director; Theatrics presenting Beckinfield
There are numerous reasons and factors why a Casting Director or a casting office might not be seeing you.
1. You may feel that you are right for the type of show they are casting….yet your essence and tone or look is just not compatible with the style and tone of the show. As an example: you may have a Mohawk or be totally tattooed…..and that type of look may never be a possibility on the show that the office is casting.
2. You may not have the level of credits or experience that is needed for the type of show or roles that the office is casting. Yes there are one-liners and small roles, so that is where the opening chance might happen, but then you also have to be the right look and type and oftentimes those types of roles go to actors that the office knows or wants to give the role to.
3. You may not have proper representation. By that I mean your agent or manager may not have a good relationship with the office…so by the time the office or the reps get around to thinking of that agent/manager, the session is already filled up with actors that the casting office wants to see.   Read more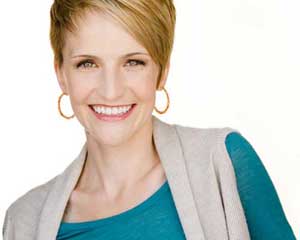 This is a guest post by Dallas Travers
How familiar does this scenario sound to you?  You decide that it's time to cultivate solid relationships with television casting directors, so you sign up for a workshop service in order to meet these people face to face.  Over the course of the next year, you meet two different casting directors each month totaling twenty-four first meetings.  Yet no one really knows you because they've only met you once.  I meet tons of actors every month who believe strongly that casting director workshops don't work.  Well, of course they don't when you never really develop a relationship with the casting directors you meet.
A lot of actors make this mistake, and I understand why.  It's easy to fall into the trap that the more people you meet, the more opportunities you'll have.  But that's just not true.  It's not about who you know in this town.  It's about who knows you.  You cannot become known after just one meeting.  It takes time to build a relationship.
So here's how you can use The Rule of Seven to make casting director workshops work for you.
Step One:
Create your target list. There are literally hundreds of casting directors in Hollywood, so it's pretty impossible to effectively apply the Rule of Seven to all of them.  Not to worry – you don't have to.  Just select a small (less than 12) list of casting directors and target them specifically and consistently.
Visit www.castingabout.com or www.imdbpro.com and research those television shows where the most opportunity for co-stars and guest stars exists.  Please note that I did not just tell you to make a list of your favorite shows!  I know, everybody loves The Office, but part of what makes that show so great is the fact that the cast is stuck together day in and day out working in an office, so new characters are rarely introduced.  Instead, make a list of those shows that feature new characters on a consistent basis such as Cold Case, CSI, or any of the other countless procedural episodics.