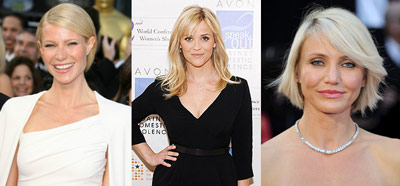 Gwyneth Paltrow, Reese Witherspoon, Cameron Diaz and Ryan Murphy may not know what it's like to be down-on-their-luck has-beens, but according to a Deadline.com story, that isn't stopping them from making a movie about them.
Sony has reportedly picked up musical comedy One Hit Wonders, which will feature the three actresses as singers who had one hit each in the '90s and are teaming up to come back bigger than ever.
Murphy will direct the film, which sprang from a recent dinner he had with the three actresses. The creator of TV's Glee and American Horror Story directed 2011 box-office smash Eat, Pray, Love. and is also attached to a big-screen adaptation of Broadway hit The Normal Heart.  Read more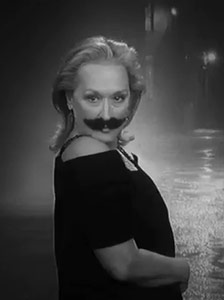 Jimmy Kimmel's annual Oscar night show is always a lot of fun to watch because it takes your mind off of how much of a let-down the Award's show was. At least for me it does. 
Every year, he does some huge and funny spoof and this year was no different. Movie: The Movie stars everyone from George Clooney, Matt Damon, Gary Oldman, Cameron Diaz, Emily Blunt, Meryl Streep, Charlize Theron, Christoph Waltz and plenty more.
It's been getting razzed on Twitter – "it sucked!' – is pretty much what I've been hearing but I liked it. I think they probably just hate Kimmel and won't give him any props no matter what.
Check it out for yourself.  Read more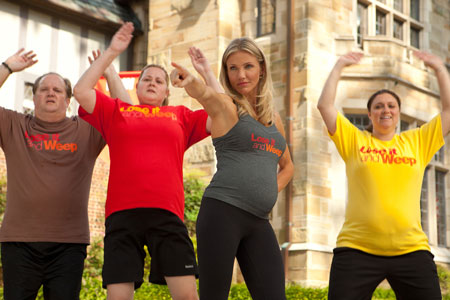 What to Expect When You're Expecting: Over the moon about starting a family, TV fitness guru Jules and dance show star Evan find that their high-octane celebrity lives don't stand a chance against the surprise demands of pregnancy. Baby-crazy author and advocate Wendy gets a taste of her own militant mommy advice when pregnancy hormones ravage her body; while Wendy's husband, Gary, struggles not to be outdone by his competitive alpha-Dad, who's expecting twins with his much younger trophy wife, Skyler. Photographer Holly is prepared to travel the globe to adopt a child, but her husband Alex isn't so sure, and tries to quiet his panic by attending a "dudes" support group, where new fathers get to tell it like it really is. And rival food truck chefs Rosie and Marco's surprise hook-up results in an unexpected quandary: what to do when your first child comes before your first date?
Starring: Cameron Diaz, Jennifer Lopez, Elizabeth Banks, Chace Crawford, Brooklyn Decker, Matthew Morrison, Anna Kendrick, Dennis Quaid, Chris Rock, Rodrigo Santoro, Ben Falcone, Joe Manganiello, Wendi McLendon-Covey, Rob Huebel
Directed by: Kirk Jones
In Theaters: May 11, 2012  Read more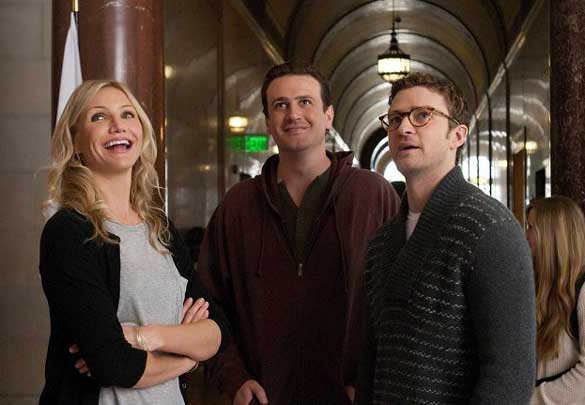 Is this a trend?
The folks from Bridesmaids made a huge splash releasing their gag reel a couple of weeks ago and now, with the movie not even out until tomorrow, here is Bad Teacher's gag reel.
The movie looks funny and the cast – Cameron Diaz, Justin Timberlake and Jason Segal -  is great but it's only getting 51% on Rotten Tomatoes.
Looks like this might be a way to get more butts in the theater this weekend.
In Bad Teacher, Cameron Diaz shows her dirty side as a foul-mouthed teacher who can't stand her job. Although these clips don't really show that, they do look promising.
I especially like the clip with Jason Segal and the kid. Oh, and the one where Diaz is washing a car isn't so bad. I'm talking clearly for comedic purposes, of course.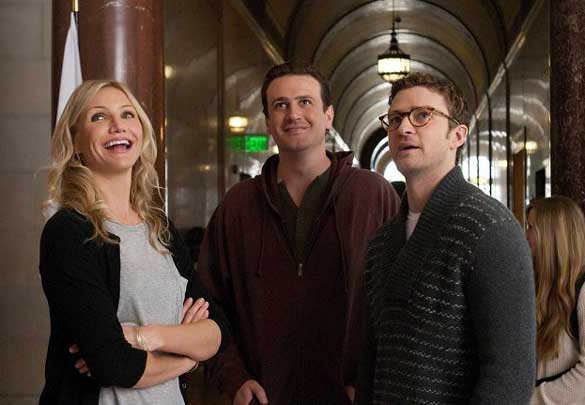 Bad Teacher, opening June 24th,  stars Cameron Diaz, Justin Timberlake and Jason Segal.
Read more
The Green Hornet: Britt Reid is the son of LA's most prominent and respected media magnate and perfectly happy to maintain a directionless existence on the party scene — until his father mysteriously dies, leaving Britt his vast media empire. Striking an unlikely friendship with one of his father's more industrious and inventive employees, Kato, they see their chance to do something meaningful for the first time in their lives: fight crime. But in order to do this, they decide to become criminals themselves — protecting the law by breaking it, Britt becomes the vigilante The Green Hornet as he and Kato hit the streets.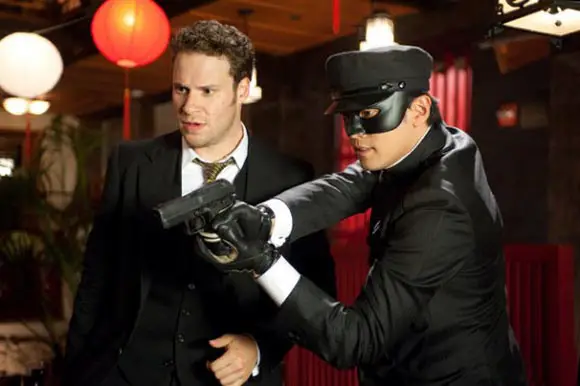 Starring: Seth Rogen, Cameron Diaz, Jay Chou, Christoph Waltz and Michael Pena
Directed by: Michel Gondry
January 14th, 2011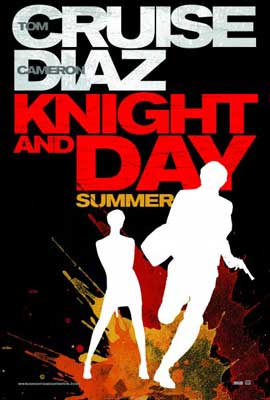 Want the screenplay to Knight and Day?
Sure you do! (Ok, maybe not judging how much it made this weekend).
Director: James Mangold
Cast: Tom Cruise, Cameron Diaz, Peter Sarsgaard, Viola Davis, Olivier Martinez, Paul Dano