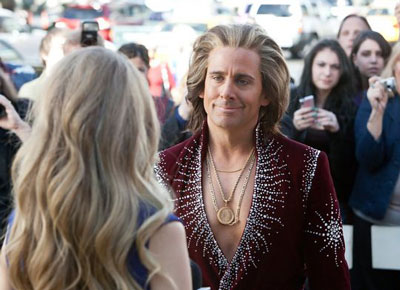 Though The Incredible Burt Wonderstone hasn't received the best pre-release reviews, it seems most people are happy just to see star Steve Carell doing a full-out comedy again after several turns as a dour man having a mid-life crisis.  In a lengthy interview with Time magazine, Carell elaborates on his performance in Burt Wonderstone, working with co-star Jim Carrey, and how he shifted his mindset for his upcoming dramatic turn in Foxcatcher… and then right back to comedy for Anchorman 2.
Though Carell was inspired by Vegas-style magicians, he explains that his character wasn't based on a single particular trickster.  He says, "It was more of an aesthetic thing. I was really just trying to get the sense of the showmanship and the performance quality that these guys have. There are different styles. There are more comedic-based magicians, there are close-up, sleight-of-hand magicians, there are big-prop magicians, there are shows ranging from incredibly spectacular to intimate. You kind of pick and choose, and you try to emulate different aspects of each of them. What I was doing was a conglomeration of a bunch of different things I observed." Read more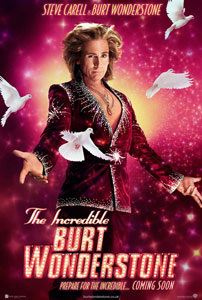 Though I like Steve Carell from his roles in Anchorman, The 40 Year Old Virgin, and, of course, The Office, I really don't think any of his recent films have really shown him at his comedic best.  However, from the looks of The Incredible Burt Wonderstone we may have another Carell winner coming soon.  The comedian spoke to Collider about the movie during filming, mainly speaking about how he varies his performances in multiple takes and the importance of casting the movie right.
Like other comedians, Carell tries to have fun when he goes through multiple takes of a scene by giving a varied performance in each.  He explains, "It's nice to be able to try different things with each take and to find things that work and don't work. You never know. You never know until you put it in front of an audience. But it's nice to have options when you're shooting it. You try to look at it, even incrementally, performance-wise and you try things that might be a little more broad or a little more grounded. Once they're editing and finding the exact tone of the movie, you have those options." Read more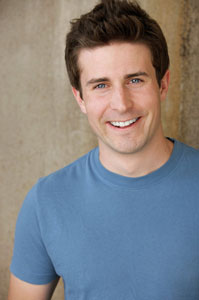 I recently had the chance to see Nerve, an independent film about a character with social anxiety starring Tyler Langdon.  I had never seen Langdon act before, but I was really impressed by his performance in the movie as Josh Biggs.  I was happy to hear that after starring in Nerve and receiving a Hollywood Discovery Award at the Hollywood Film Festival, Langdon is set to appear in the upcoming New Line Cinema comedy The Incredible Burt Wonderstone as the teenage version of star Steve Carell's character. 
This is by far the most visible role for Langdon, and I reached out to see what he could say about how he transitioned from a lead role in an independent film to a supporting role in a big-budget Hollywood movie.  In particular, he elaborates on how he managed to make that leap from indie film festivals to multiplexes.
You've obviously been a working actor for quite some time, but one of your most high profile roles to date is the role of Josh Biggs in Nerve.  How did you get that part?
I originally heard about the role through LA Casting, believe it or not. From what the director, J.R. Sawyers, tells me, I was one of only a few people in the original audition for Josh who played it exactly as he had imagined. He brought me back in for a callback a week or so later and then offered me the part shortly after that. Read more