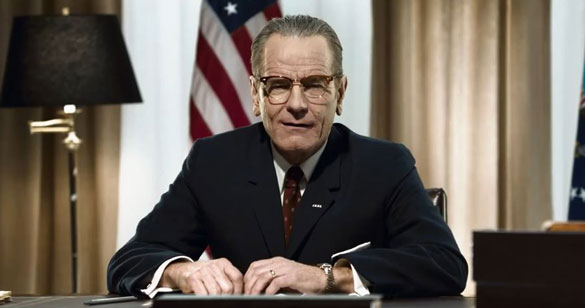 How do you follow-up a successful series like Breaking Bad? If you're Bryan Cranston, you head to Broadway. He will be making his Broadway debut as Lyndon Baines Johnson in the play All the Way.
He talked to The New York Times about why he took on such a challenge.
"I wanted to play L.B.J. because he is the King Lear of modern theater in this play," said Cranston. Read more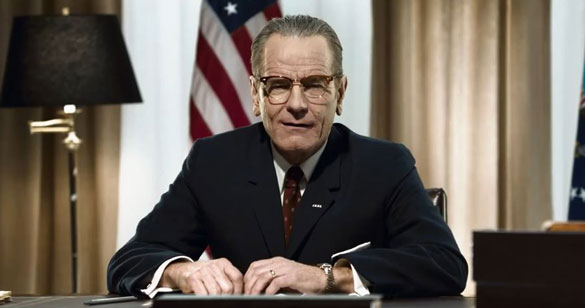 After the massive critical and rating success of Breaking Bad, Bryan Cranston could probably do whatever he wanted once he hung up Walter White's porkpie hat. So many were surprised that Cranston's next move was to make his Broadway debut portraying President Lyndon B. Johnson in All the Way after a sold-out run at the American Repertory Theater in Massachusetts. He spoke to Rolling Stone about the role, the difference between acting on stage and on television, and whether or not we'll see Walter White again. Read more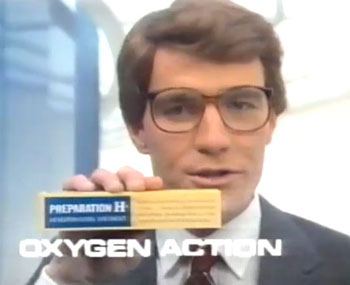 We all have to start somewhere, even Bryan Cranston… who started at the bottom. 
A real bottom not career bottom.
Check out his 1980′s commercial for Preparation H and enjoy the soothing "oxygen action."  Read more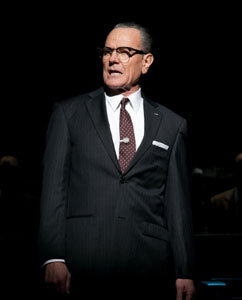 Bryan Cranston will make his Broadway debut as Lyndon B. Johnson in the play All the Way.
The play will finish its run at the American Repertory Theater in Cambridge, Massachusetts this Saturday.
Synopsis: 1963. An assassin's bullet catapults Lyndon B. Johnson into the presidency. A Shakespearean figure of towering ambition and appetite, this charismatic, conflicted Texan hurls himself into the Civil Rights Act, a tinderbox issue emblematic of a divided America. In the Pulitzer Prize–winning playwright's vivid dramatization of LBJ's first year in office, means versus ends plays out on the precipice of modern America. Read more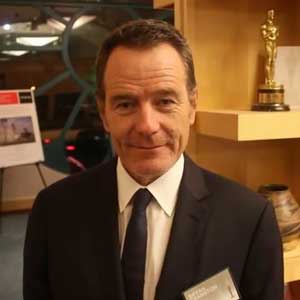 We've posted some of Bryan Cranston's advice to actors before and it was, as expected, pure gold. Now, we've got some more awesomeness to chew on in the video below.
Taken from last years Academy Awards new member reception, he drops some more awesome advice: "Know what your job is," he says. "I was trying to go into auditions trying to get a job." he says. "An actor is simply trying to create a compelling interesting character and that serves the text. You present in the environment where your audition happens and then you walk away. Everything else is out of your control."
Check out the video for the rest of his comments. You'll be glad you did.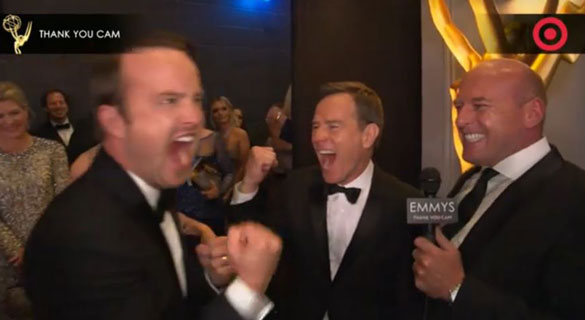 Breaking Bad won the Emmy for Outstanding Drama series last night and it was absolutely deserved. I have no idea why Bryan Cranston didn't win as Best Actor in a Drama Series though. He's perfect and while the other actors in the category were very, very good, Cranston is on another level this year.
After the win, the cast and creators walked backstage to the Emmy 'Thank You' cam and while it starts off relatively tame, with Bob Odenkirk taking the mike and doing some quick interviews, things start to escalate when Aaron Paul and Dean Norris get there. But when Jonathan Banks walks up, he turns the dial up to 11.
"How many shots are we going to do tonight!?," asks Norris.
Cranston, creator Vince Gilligan, Betsy Brandt, Anna Gunn and RJ Mitte are all there and it's great! I've watched a lot of 'Thank You' cams over the past couple of years but this one may be the best. Like, the best ever. You can tell that they all love each other and it's fantastic to watch.
Check it out below! Read more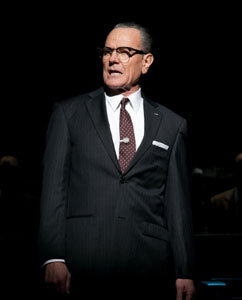 Whether you are a fan of the series or not (and who isn't?), Breaking Bad is truly something special.  And undoubtedly the main reason for that is Bryan Cranston, an actor previously best known for his comedic television roles who has completely reinvented himself as Walter White, the meth-dealing high school chemistry teacher.  Of course, although the series is winding up its final episodes Breaking Bad has finished filming and Cranston has moved on to his next role, which is playing president Lyndon B. Johnson in All The Way at Harvard University's American Repertory Theater — a run that has already been sold out each performance in its entirety. 
In an interview with Radio Boston, Cranston spoke at length about preparing for his latest role after completing what will likely be known as one of the best television series of the decade. Read more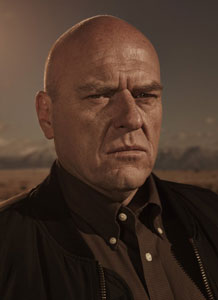 Though Dean Norris' Hank Schrader on Breaking Bad might be one of the least "evil" characters on the show in terms of the law, that might not be saying much considering the show's lead character is Bryan Cranston's Walter White, a meth-dealing high school chemistry teacher.  
He spoke to Rolling Stone about dealing with the constant evil the cultural phenomenon is seeped in and how real-life nice guy Cranston manages to turn on his dark side.
Norris admits that all of the dark material on the show does get to him.  He gives examples, pointing out, "Starting in the second season, when Hank was having PTSD, and very much so in the middle of Seasons Three through Four, when Hank got shot and he's depressed and mean to his wife. One day, I was mean to Betsy [Brandt, co-star who plays Hanks wife]. My wife goes, 'Oh, you better apologize to her!' [Laughs] I did. I said, 'I'm sorry if I was short with you.' You know the concept that if you wear a mask long enough, you become that thing? Bryan said, 'It's because you're living as Hank for 15 hours a day.'" Read more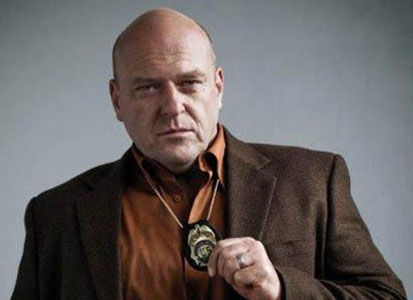 Breaking Bad returned last Sunday with a jaw-dropping episode, "Blood Money."  The first in the last eight episodes of the series was directed by star Bryan Cranston.  Dean Norris, who plays DEA agent Hank Schrader, describes filming the intense final scene of the episode.
"The last scene was really interesting.  The first take was really violent and hard.  That's how it was written in the script.  Bryan and I thought it turned out okay, but we weren't entirely satisfied," he said in an interview with Vulture.  "It was weird that this happened, because usually on Breaking Bad scripts you show up and it's written in such a way that you kind of flow right into it.  But we felt uncomfortable; it seemed like too much.  I talked about this with Vince [Gilligan, the show creator] last night.  The thing about Hank at that moment was that he feels such betrayal, like your best friend just cheated on your wife, some horrible thing like that.  The betrayal angle helped us see the scene as it really was, that it was hurt as much as rage, though the rage is there. Read more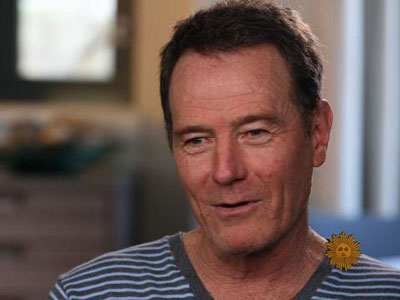 Pretty much everyone in the known universe seems to be hooked on Breaking Bad, which, considering the content of the show, isn't the worst thing one could be addicted to.  One of the main reasons why Breaking Bad has become such a success is the show's star, Bryan Cranston. 
Cranston has had an astonishingly busy career in film and television since the early 1980s, and though he already starred on the successful sitcom Malcolm in the Middle he didn't become the star he is today until he took a dramatic turn with Breaking Bad. 
In an interview with CBS Sunday Morning, Cranston reveals his thoughts on acting success and why Breaking Bad struck a chord with viewers. Read more