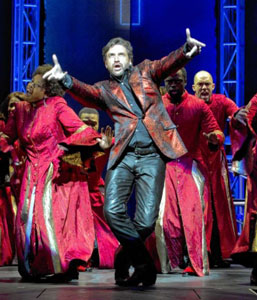 Broadway is a tough business, with many shows taking years to recoup their initial costs and others never breaking even.  One from this season that is likely to fall into the latter category is Leap of Faith, which despite four Tony Award nominations (including Best Musical) is closing after being open for less than a month because of poor ticket sales.  Based on a more-or-less forgotten 1992 Steve Martin movie, the New York Times did an extensive write-up analyzing why the show failed and the perils of Broadway productions.
It's rare that a Tony-nominated play closes before the Tony Awards since the production will not only won't be able to reap the publicity that comes from the nominations but also won't be able to be seen by the awards voters.  That didn't make a difference for Leap of Faith, which according to the Times was losing about $275,000 per week as a result of bad tickets sales that were blamed on awful reviews.  Read more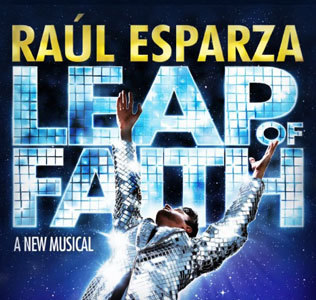 Even though it was just nominated for Best Musical for the 2012 Tony Awards, the Producers of Leap of Faith announced today that the show will close at Broadway's St. James Theatre this Sunday May 13 after the matinee performance. 
In a statement, they said "Although we love our show and very much appreciate both our many award nominations and the joy of our audiences, we have not been able to achieve a sustainable level of ticket sales to continue.  We thank all those who worked so hard over so many years to bring Leap of Faith to Broadway." Read more