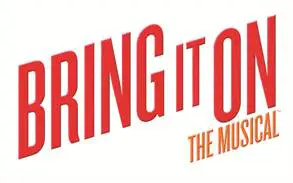 Bring It On: The Musical, the new Broadway show based on the Universal film of the same name, is closing.
It will play its final performance of its limited engagement on Sunday, December 30, after 21 previews and 173 regular performances.
The show premiered in a developmental production at the Alliance Theatre in Atlanta in early 2011 and launched a 13-city tour at the Ahmanson Theatre in Los Angeles almost a year ago (October 30th). That tour ended in Toronto on June 3, and they show headed directly to Broadway to begin preview performances on July 12th. It was scheduled to play through October 7 but after some good notices, they announced a 15-week extension through January 20th.
Discussions for additional tour dates in the 2013-14 season are underway. Read more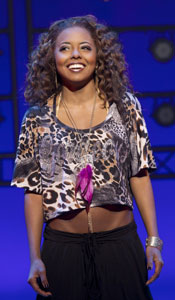 It's been a long journey from dreamgirl to cheerleader.
Actress Adrienne Warren is currently starring in the Broadway musical Bring It On: The Musical, after getting her start in the touring production of Dreamgirls.
"I was on tour with Dreamgirls—the one that started at the Apollo a couple of years ago—and Andy Blankenbuehler gave me a phone call," Warren related to Playbill.com.  "I had worked with him at Encores! during The Wiz a couple summers before, and he called and said, 'I can't find a girl to play this role.  I know you're on tour, but are you interested in coming on a day off and auditioning?'  And, I said, 'Sure.'  So I came, I sang for the producers, and I got the job."
Warren was raised in Virginia, but moved to New York when she was 18.  "I got my Equity card doing the 25th anniversary of Dreamgirls, actually with Jennifer Holiday," she said.  "She actually cast me…at the Fox Theatre in Atlanta during my sophomore year of college.  I think I was 19, and that's when I got my card…I promised my parents that I would only do shows during the summer so I could graduate because I knew once I stopped then I wouldn't go back! [Laughs]  And I have a family full of educators, so that was not an option." Read more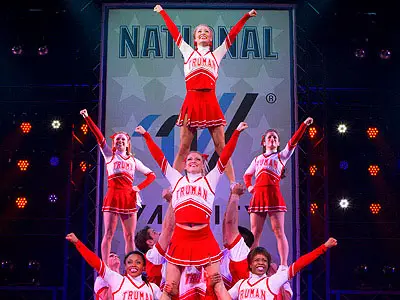 Bring It On: The Musical  has just opened at the St. James Theater at the start of this month. The production's plot will follow the same formula as the movie's storyline, but this time around fans will be invited to slip into the world of a "cheerleading whiz" by the name of Campbell (played by actress Taylor Louderman) who finds herself the new student at a school without a cheerleading squad. 
Something director and choreographer Andy Blankenbuehler can relate to. Now 42-years old, the helmer of the production attended an all boy's school in Cincinnati where his school, for obvious reasons in those days, did not have a cheerleading squad. "I went to an all-boys' high school in Cincinnati.  We didn't even have a cheerleading squad," he shared. Read more