Spend thousands of dollars of going to UCLA for Film School or pick up 101 Things I learned in Film School for $15.00. I'm cheap so I choose the latter.
Written by Neil Landau, whose credits include Melrose Place, Doogie Howser MD,"MTV's Undressed, and Don't Tell Mom the Babysitter's Dead, it's a quick, enjoyable read.
It starts like every film project should, with the script. Setting a scene, creating characters, how to start a scene (Hint: Start Late!) and then goes through the evolution of how a film gets made.
What's the best camera angle? What are the technical terms when you're on a set? What are the signs of a novice filmmaker? Why reading a script out loud helps you find out the flow of the story.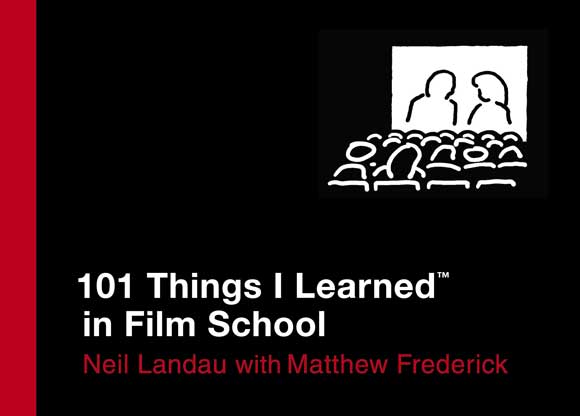 The best parts of the book were the acting portions (obviously). "Don't cast solely on looks," he writes. Any actor reading this is saying, "Duh!" But since this is mostly a book for filmmakers, anytime that bit of information gets in a new directors head is a point for us regular-looking people (Not me of course. Joking!)
This is basically a book for a budding filmmaker but from an acting stand point, it gives you a great overview of the process. All the basic questions are answered in a no-nonsense book about the inner workings of the film industry.
Want to win this book? Go to my Facebook page and put your name in the running!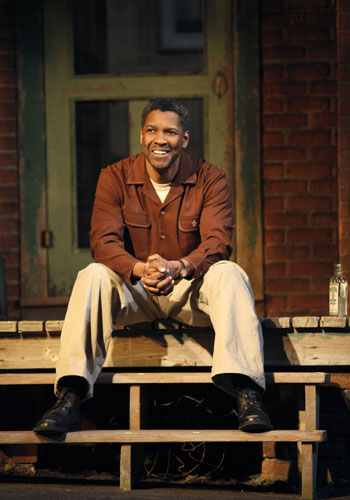 Let me just get this out of the way – Denzel Washington was outstanding. The very minute he walks onstage, he fills the theater with his presence and you just sit back and enjoy the ride he's about to take you on.
Fences opened last night at Broadway's Cort Theater for a limited run through July 11th and judging from the packed, enthusiastic audience I saw it with, this will be a hard show to get tickets to.
It stars Washington as Troy Maxson, a 53-year-old sanitation worker who once had aspirations of a career in baseball. Married to the devoted Rose (Viola Davis), their back and forth talk, mostly with sexual undertones make for a seemingly happy marriage. Mid way through the first act, his best friend, Bono (Stephen McKinely Henderson), begins to hint at some definite character flaws in Troy that come up in the second act; some shocking, some not.
The show was great and as I said before, Denzel (I'll call him by his first name, sure) was incredible. The only problem I had – and I'm not sure you can even call it a problem – was the Denzel was so fantastic that he made everyone else look just good. Do you know what I mean? He raised the bar so high that everyone was trying to get to the same level that he was on. Sometimes they were there and sometimes they weren't.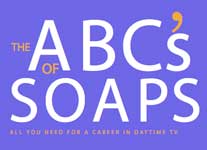 Have you been looking to break into the soap market? Need a road map to get there? Try The ABC's of Soaps! It gives you exactly what it says in the title, the ABC's of breaking into the soap world.
With the recent cancellation of As The World Turns (don't worry, it's not going away till late next year) those actors who want a career in soaps better get in gear before they all go way of the dinosaur.
This book is a great way to start.
Along with informative interviews, its basically a workbook with action plans at the end of each chapter. The book begins with getting a headshot to finding an agent to booking the job to your first day on the set.
It's very detail oriented to where if you follow the steps, there is a very good chance you could break into the market.
I thought one of the best things about the book were the interviews.  At the end of each chapter they have interviews with actors, casting directors and writers giving helpful advice on what they did to break into the business. One thing I noticed, in most interviews, each person stressed training. Actress Eileen Fulton tells us that "you better know your craft. You don't get a starring role on a soap and learn how to act. You learn how to act and if you're good, they'll hire you!" Amen.
The Chris Farley Show is the biography of the brilliant, late comedian Chris Farley.
I remember watching him on Saturday Night Live in those first couple of episodes when you had no idea who he was and he had only one or two lines in a sketch.  I couldn't keep my eyes off of him. He had this energy that radiated off screen.
Through motivational speaker Matt Foley, the Chippendale's dancer and Tommy Boy, he created characters that will live on in our memory for years to come.
The book has Chris Farley's friends and family reminiscing and recounting his life as they remember it.  From David Spade, Tim Meadows, Chris Rock, Alec Baldwin, Norm MacDonald and Lorne Michaels, this book is equally funny as it is heart-breaking.
It's divided into three acts. Act 1 is his early years in Wisconsin and Chicago. Act 2 his SNL days and Act 3… well, I'm sure you can figure where the book veers off at that point.