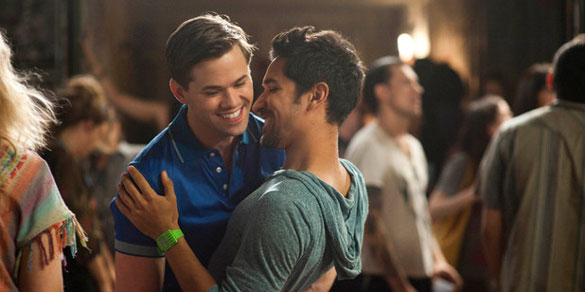 Andrew Rannells has had an incredible rise to the top after his successful Broadway run in The Book of Mormon. After starring in last season's The New Normal on NBC, he found himself back on HBO's Girls as the quick-witted Elijah.
He talked about his return to the Lena Dunham-helmed series with Vulture.
"I was supposed to do one episode, the North Fork episode, and then, as luck would have it, the show that I was on, on NBC, The New Normal, was canceled," he said. "Lena Dunham and Jenni Konner called within 45 minutes of that show being canceled and said, 'Just come back. Just come back to us. You always have a place here at Girls.' And I felt so taken care of and protected by them, and very, very lucky to be a part of the show again. So they sort of adjusted some things and shoved me back in the show." Read more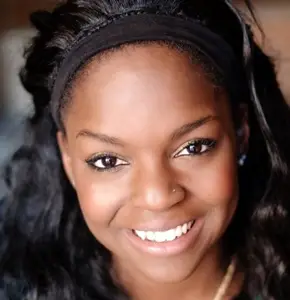 Samantha Marie Ware is earning rave reviews for her role as Nabulungi in the touring company of the hit musical Book of Mormon, now playing in Los Angeles.
Ware joined the production after performing the role for six weeks on Broadway this past spring and she said that she was happy to be able to workshop the role with the show's creators Matt Stone and Trey Parker.
"I was really playing Nabulungi as too grown up," Ware told The Los Angeles Times.  "Matt really helped me to find my inner innocence."
Ware's character sings one of the show's most touching songs, "Sal Tlay Ka Siti," towards the end of the first act and she old the paper that she is "on stage by myself and I'm very vulnerable. It's just me and the audience and it can feel like they are judging me.  So it took me a while to feel comfortable enough with myself to just tell the story to them because that's what they are there for." Read more
Andrew Rannells recently appeared on HBO's hit show Girls as formerly-closeted ex-boyfriend, Elijah and in an interview with Vulture, Rannells touched on some of the racial controversy surrounding the show. 
He said, "It's tricky, because I see it a lot in theater, and I see it a lot in television, too.  If you get into multicultural sort of casting for no other reason than to diversify then it seems false.  The show is about this group of people moving to New York with their group of friends from college in the Midwest, so this city creeps in on those people and their lives eventually open up.  I'll be honest: When I moved to New York from Nebraska in '97, I came with my best friend, a white girl from Fort Wayne, Indiana.  So if I was going to write that as a television series, it would be about two white people.  But after a year in New York, our friend demographic opened up.  When we got here, we were white-bred Midwesterners sticking together.  This is just the beginning of the show." Read more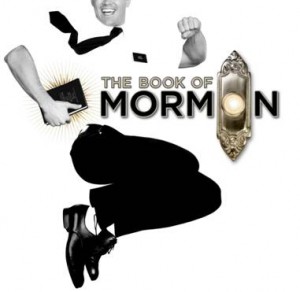 It seems like recent Broadway film adaptations haven't had much luck with either the critics or the box office in the twenty-first century.  The film adaptations of Mamma Mia, The Phantom of the Opera, The Producers, Rent, and Nine had varying degrees of box office success, but none seemed to win over critics.
In fact, only Chicago, Sweeny Todd, Dreamgirls, and Hairspray have won over critics and audiences alike, but it seems in a few years we'll likely be adding The Book of Mormon to that list: Trey Parker and Matt Stone have confirmed to Entertainment Weekly that they intend to make a film version of their smash hit Broadway musical. 
Just don't expect it anytime soon. 
In case you haven't noticed, most film adaptations of Broadway shows don't end up hitting theaters until several years into the Broadway run (or even after the Broadway show closes) simply because a film version would likely cut into the Broadway box office as well as the ticket sales of any touring versions of the play.  With The Book of Mormon opening in Chicago, London, and on the road next year, it wouldn't be financially wise for The Book of Mormon and South Park creators Parker and Stone to push the film version out too soon.   Read more
How come nobody this cool every dropped in on my classes when I was in college?
Trey Parker and Matt Stone went from being cable TV's darlings to Broadway superstars after The Book of Mormon swept this year's Tony Awards and has been sold out for every performance through the end of this year.
Of course, the South Park pair have also had hits in the cinema as well with not only the South Park movie but the War on Terror puppetry send-up Team America: World Police.  So obviously Parker and Stone could teach a lesson or two about how to succeed in the entertainment business, which is precisely what the duo did when they made a surprise appearance as instructors at New York University's Tisch School of the Arts.
The class of 25 freshmen were treated to a lesson on "Storytelling Strategies" by Parker and Stone, including tips on how an outlined episode of South Park should flow from one story beat to the next.  Another gem from the Food Channel obsessed Parker about writing was not to use too many ingredients ("Get one piece of salmon and cook it just right.  Boil it down to one thing") or else you'll risk over-complicating the story.  
Didn't get accepted into NYU this semester?  No worries — the Parker and Stone lesson was taped for Stand In, an MTVu show in which celebrities take over a college class.  It will air on October 3, two days before the second half of South Park's fifteenth season debuts on Comedy Central.
You can check out a bit of the lesson below.   Read more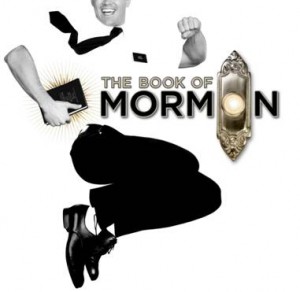 Have you seen the line waiting for Book of Mormon lottery rush tickets and standing room only tickets outside the Eugene O'Neill theater on 49th Street?  It is so impossible to score affordable tickets to the show that people are willing to wait just for a chance to buy cheaper tickets to the hugely popular Broadway show. 
But just how successful has the show been?  Thanks to an article from Bloomberg, we can finally see that The Book of Mormon is paying off quite well for not only its creative personnel but also for its investors.
According to the article, The Book of Mormon cost $9.1 million — far cheaper than effect-laden shows like Shrek and Spider-Man: Turn Off the Dark — and has already recouped thirty percent of its cost for it's investors and will pay off the investments completely by October.  That's significant because most Broadway shows take years to break even, if they ever do.  And since the show is still sold out until 2012, the investors can already expect a profit.  Reportedly the show rakes in $1.2 million per week and costs just over $600,000 a week to operate (excluding royalties), so currently the show makes over twice what it spends per week — though that profit gets cut up to by the various royalty deals.  Read more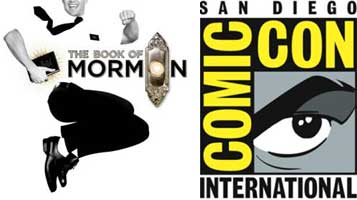 From the Press Release:
"South Park" fans attending this week's Comic-Con at the San Diego Convention Center in San Diego, CA will have three chances to win a free pair of tickets to see THE BOOK OF MORMON. Enter to win at the "Ultimate South Park Fan Experience" at Comic-Con, in addition to the chance to win other merchandise prizes.  One pair will be given out daily on Thursday, July 21, Friday, July 22 and Saturday, July 23.
Fans will be transported into the world of "South Park" as they walk into the 15,000 square foot Ultimate Fan Experience located at 450 2nd Avenue (at 1st Avenue & J Street), just outside of the San Diego Convention Center. The "South Park" Year of the Fan Experience," a free and open to the public event, commemorates the series' 15th season. The festivities kick off with a "South Park" themed parade starting at 12:30 PM on Thursday, July 21 at 5th Avenue and K Street with the venue officially opening at 1:00 PM and running through Saturday, July 23.
Read more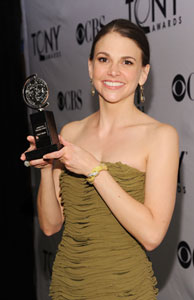 I'm still on the East Coast so this week will be a bit of a chore to update but I didn't too much time to pass without posting some of these great Tony Award moments.
I watched it in a bar in New York that was full of theater lovers and it was just so fun to watch it with them. The only other way that would have been better was if I was in the audience myself.
Anyway, these are some of my favorite moments from the show; including musical numbers, acceptance speeches and backstage interviews.
And be sure to watch what the Best Actor in a Musical, Norbert Leo Butz, did at last night's performance of Catch Me If You Can!
The videos feature Nikki M. James, Trey Parker and Matt Stone, Sutton Foster and more!
Check it out below!
The Book of Mormon and Anything Goes won 5 awards last night at the 2011 Drama Desk Awards; Mormon for Outstanding Musical and Anything Goes for Outstanding Revival of a Musical.
In the play categories, Outstanding Play went to War Horse and The Normal Heart won for Outstanding Revival of a Play (Yes! Best play I've seen in years).
In the acting categories, Anything Goes star Sutton Foster and Catch Me If You Can's Norbert Leo Butz brought home trophies for their work in musicals, while Bobby Cannavale (The Motherf**ker With the Hat) and Frances McDormand (Good People) won for Outstanding Actress and Actor in a Play.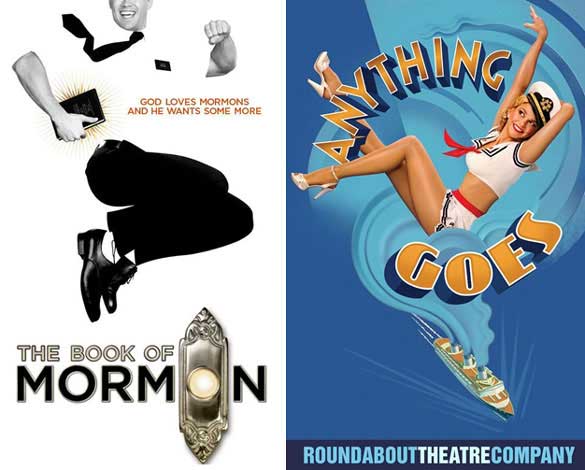 The complete list of winners are after the jump!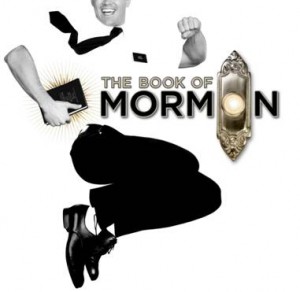 Hasa Diga Eebowai!
NPR is hosting the very first listen of the smash Broadway hit, The Book of Mormon. I'm listening to it now and it's as good as I remember when I saw the show a couple of weeks ago.
It's completely dirty so if you're at work, I'd recommend headphones but yes, this is a must listen! They're all great but my favorites are Hasa Diga Eebowai and Joseph Smith American Moses.
1 Hello!
2 Two By Two
3 You and Me (But Mostly Me)
4 Hasa Diga Eebowai
5 Turn It Off
6 I Am Here for You
7 All-American Prophet
8 Sal Tlay Ka Siti
9 Man Up
10 Making Things Up Again
11 Spooky Mormon Hell Dream
12 I Believe
13 Baptize Me
14 I Am Africa
15 Joseph Smith American Moses
16 Tomorrow Is a Latter Day