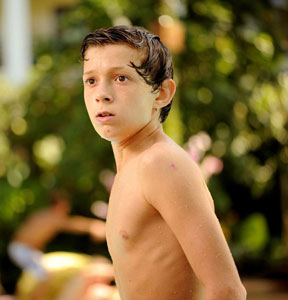 Although Tom Holland is only 16 years old, he will not be letting his new found fame go to his head.  After starring in the critically acclaimed film, The Impossible, Holland knew he might be getting some additional attention.
"My agents and I had a sit-down chat that the next couple of months could be a whirlwind," the British actor told The Wall Street Journal.  "They said, 'Make sure you stay grounded.  It's very easy to go down the wrong route.'"
This is sound advice for someone who has already won the Breakthrough Performance Award by the National Board of Review and the Spotlight Award by the Hollywood Film Festival.  But Holland is not a complete rookie in the world of show business, having started his career playing the lead role in Billy Elliot in the West End.  Despite his experience, the actor struggled while making the transition from stage to screen. Read more

After playing 40 previews and 1,304 regular performances, the 2009 Tony Award winning musical, Billy Elliot, will play it's last show Sunday, January 8th, 2012.
This comes as kind of a shock because I had just read that the producers were looking for ways to revamp the long-running show. Adding new blood in the way of actors, taking away most of the cursing and getting rid of the slang that most American tourists couldn't understand. Guess that idea came and went rather fast.
It's always sad when show comes to an end – the crew are out of jobs, musicians looking for their next gig and the actors are lining up auditions. It did have a nice long and very successful run.
The press release is below.   Read more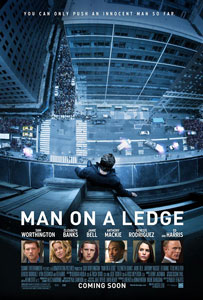 Man on a Ledge: An ex-cop and now wanted fugitive (Sam Worthington) stands on the ledge of a high-rise building while a hard-living New York Police Department hostage negotiator (Elizabeth Banks) tries to talk him down. The longer they are on the ledge, the more she realizes that he might have an ulterior objective.
Director: Asger Leth
Cast: Sam Worthington, Elizabeth Banks, Anthony Mackie, Jamie Bell, Billy Elliot, Ed Harris, Edward Burns, Genesis Rodriguez
In theaters: January 13th, 2012
Read more
"Imagine me at 14″, Jamie Bell says,  he had just made his debut in 2000 to great acclaim in Billy Elliot, a coming-of-age story about a ballet dancer. Now, he is nearly 25 and is starring in The Eagle, but he can't get that teenager out of his head.
"I'd just done the (Golden) Globes and was looking forward to the Oscars and hanging out with all these people and being told I was so great," he remembers. "I didn't go off the rails and start doing a bunch of drugs. But definitely I lost touch with who I was. A few days later,  I was back in math class (in his tiny hometown of Billingham, England), and I thought to myself, 'Hold on a second. I did this film to get me out of this place, and now I'm right back here. Imagine the guy next to you in math class has just been to the Academy Awards, and Russell Crowe mentioned him in his (Oscar acceptance) speech (for Gladiator). That's a bit weird."
At the behest of his mother, Eileen, Bell stayed in school for two more years, did well in his exams and then returned to acting. "If I'd actually been nominated for an Oscar, my life would have been ruined," he says. "Where do you go from there? Down, down, down. When I see these young people getting nominated, it's great, of course. But I hope that they always have that person who goes, 'Check yourself. Be careful.' "
Since Billy Elliot launched him as an actor, Bell has spent recent years traveling around the world making such films as King Kong, Flags of Our Fathers, Jumper and Defiance.
Jamie Bell, who broke through with Billy Elliot in 2000, is starring in the dark Mister Foe — and he swears it's the most demanding film he's ever done. From climbing on rooftops to fighting off rodents, he faced some tough challenges. The movie lets the audience watch a kid who has created his own sort of reality show as a voyeur.