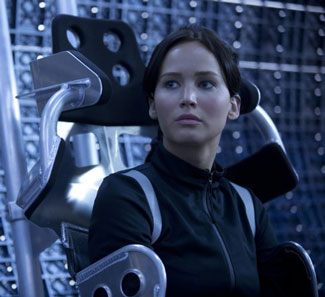 2012 was a big year for Jennifer Lawrence. Not only did she have box office success with The Hunger Games, but she won her first Academy Award for Best Actress in Silver Linings Playbook. While many moviegoing audiences were already big fans, she won the hearts of Academy Awards show viewers when she handled her graceful fall up to the stage to accept her Oscar with aplomb.
Now Hunger Games producer Nina Jacobson is singing the 23-year-old's praises, too. She harkens back to Lawrence's audition for the role. She had to act out the scene where her character Katniss says goodbye to her sister Primrose Everdeen as she heads off to the 74th Hunger Games.
Jacobson told Variety, "I teared up. We had a lot of wonderful actresses at the audition, but it was game over at that point." Read more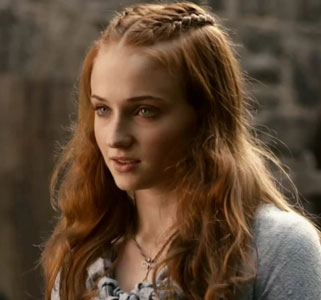 As an actress working on one of TV's hottest shows, Sophie Turner should feel great about the work she is doing. However, it's tough for the 17-year-old to sit down and watch herself on Game of Thrones.
In fact, it's downright cringeworthy for the young star.
She shared, "I really dislike watching myself on screen. I am very insecure about my acting. We are our own biggest critics. I have to sit in another room to my parents when they watch it."
Turner began shooting the HBO series when she was 13 years old in the role of Sansa Stark. Although this was her first high profile gig, she already had experience under her belt from her time in the theatre.
"I first started acting when I was three and joined Playbox Theatre. That was how my obsession grew," said the British actress. Read more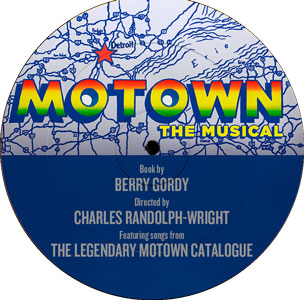 Motown the Musical is holding open call auditions!
Producers announced a nationwide open call casting search for African American singers for both the flagship Broadway production of MOTOWN THE MUSICAL and the upcoming national tour, with a rare opportunity to audition on stage at the Lunt Fontanne Theatre, home of the smash hit musical, on Friday, September 13th.
Open call auditions will also be held in Chicago at The Oriental Theatre, where the national tour will launch with an engagement from April 22 to July 13, 2014 before continuing across the country with additional cities to be announced.
MOTOWN THE MUSICAL is seeking African-American men and women, ages 20s-40s, with exceptional voices.  Also seeking an African-American boy, age 8 to 13, to play young Michael Jackson / Berry Gordy / Stevie Wonder. No prior theatre experience is necessary. Read more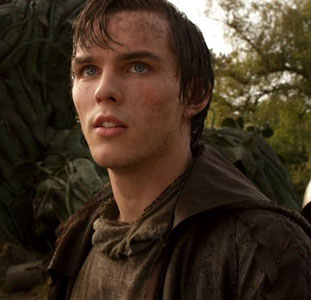 When you are a successful actor, it's hard for the public to imagine that there are many disappointments in your acting career. However, every actor has a bad day and remembers that role that slipped away from them.
Nicholas Hoult admitted to Entertainment Weekly that scenario has happened to him many times.
He told the entertainment magazine, "There are hundreds you audition for and give terrible auditions for. Sometimes I walk out and I'm like, 'Wow, that was embarrassing.'"
For every successful audition for movies like About A Boy, Warm Bodies and X-Men: First Class, he has also had his share of awful days in that audition room. Read more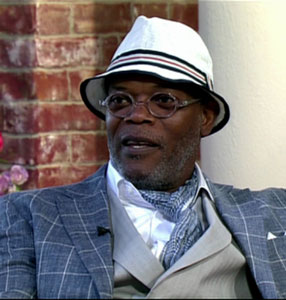 Many people do not know that Samuel L. Jackson had significant substance abuse problems that derailed his acting career for many years before his 1990s breakthrough.  In fact, if you look at pretty much any role Jackson had before the early 1990s you'll notice that they all amounted to very little screen time — mainly because his addictions made him unreliable for more significant roles.  It wasn't until he went to rehab in 1991 that his career really took off.  While on the UK television show This Morning, Jackson spoke about how his addictions affected his early career.
Jackson confesses, "I was doing a lot of drugs and doing a lot of drinking because I had a theatre teacher at university who said, 'If you want to be one of the great ones, you have to learn how to handle your alcohol and do all these other things while you're performing' … and we took that to heart and we did it.  So maybe when I went to auditions I smelt of alcohol and my eyes were a little red and I didn't get specific jobs, but I continued to do what I was doing." Read more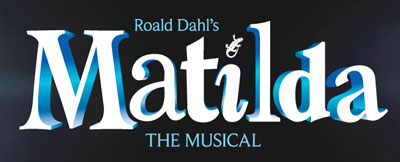 Matilda the Musical will be holding an open call for the role of 'Matilda' in New York City on Sunday, September 30th at Pearl Studios (519 Eighth Avenue, 12th Floor, between 35th and 36th streets). 
Check-in begins at 10:00 AM in Studio C on a first come / first serve basis.  Auditions will begin at 11:00 AM.
Producers are seeking 8-10 year old girls who are 4'4 or under. Matilda should be a strong singer and confident speaker with a good understanding of text and intelligent approach to acting. She should look like the runt of the litter. However, she is extremely bright, fearless and focused, and able to speak assertively. Read more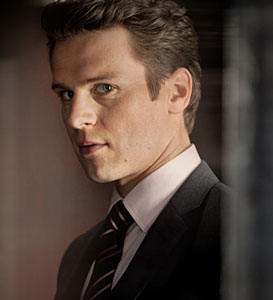 Can an actor be too gay?  Jonathan Groff courted a little controversy in the past regarding that question.
A Newsweek critic a few years ago deemed the actor too gay to be a convincing straight leading man.  "I feel the same away now as I did then," he said in an interview with The Los Angeles Times.  "Here's the deal—I go to my auditions and plug away and try and do my best.  People are going to say whatever they're going to say about your performance, and at the end of the day, you can't let that stuff affect you.  Everyone is entitled to his opinion, and it started a lot of good conversations probably.  All I can do is laugh and keep moving forward.  Sexuality is such an interesting thing.  Unless you're playing a very effeminate person, a stereotypical queen, it's hard to say what it means to play gay."
The Tony-nominated actor is getting to show off his acting chops in a Los Angeles production of Red and on Starz's series Boss.  Groff feels "that the best way to learn is to work with people who are better than you." Read more
After learning from the best as a young actor – Jack Lemmon, Joseph Papp, Mike Nichols - Kevin Spacey is ready to give back. 
He's developed a new competition called Jameson First Shot that will help upcoming filmmakers.  As he continues to support new talent, Spacey talked to VanityFair.com about the help he got from more experienced vets when he entered the acting community.
Spacey is open about the aid he got when he was starting out.  He said, "I wouldn't have a career if it weren't for first-time directors, first-time producers, first-time writers taking a chance on me.  I can pinpoint through my life the key individuals that spotted me, saw me, believed in my talent, encouraged me, nurtured me, took me under their wing, whether it was Jack Lemmon when I was 13 years old at a workshop with my drama class, or Joe Papp for whom I did my very first job in New York in Shakespeare in the Park playing a tavern person and then a guard and then a messenger—I had five lines in Henry IV, Part I, it was very exciting—or Al Pakula or Mike Nichols who were two film directors who stood up and fought for me and gave me roles very, very early on." Read more
Michael Fassbender is an actor who most people weren't aware of in 2010, but by the end of 2011 his name and his naked body were the talk of the town.  
In a revealing interview with GQ, Fassbender talks about his early experiences breaking into acting and how he has coped with his fame post-Shame.
Fassbender explains that he more-or-less fell into acting while he was looking for a way to express himself.  He says, "As a teenager, you're searching for something that fits for you. I was pretty average at most things. I was just looking for something that I could relate to and perhaps excel in myself."
His professional career started with a number of lows.  After being cast in the HBO World War II mini-series Band of Brothers, the film shoot lasted for nine months.  Those nine months, however, did not amount to much screen time for Fassbender, who says,"Blink and you'll miss me." 
He lived in Los Angeles during the following months and struggled in his auditions.  He says, "I wasn't blowing them away in the audition room, that's for sure.  I just didn't feel settled or comfortable or confident." Read more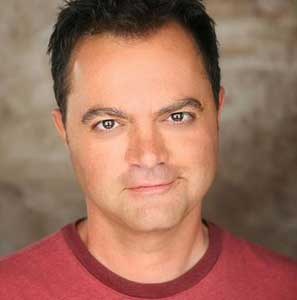 Last week, my agent (who I love) sent me an email for an upcoming audition. Like you, I love getting those C-Mail notifications and immediately opened it.
It was for a film that's to be shot under the SAG-AFTRA New Media Ultra-Low Budget rules. Which means no pay. I have my own thoughts about actors not getting paid for their work but regardless of my feelings on that, I was still going to audition. The more you audition, the better you'll be.
I read a bit further.
This is going to be the "FIRST EVER live-streamed, crowd-sourced feature film!," it said. Read more