Auditions are one of the most important components of an actor's career. However, it is often an artist's least favorite aspect of trying to make it in Hollywood. Once you are an established working actor, does the audition process ever change?
In a recent Envelope Screening Series with the Los Angeles Times for the upcoming film Nebraska, actors Will Forte, June Squibb and Bob Odenkirk talked on a post-film panel about this very topic.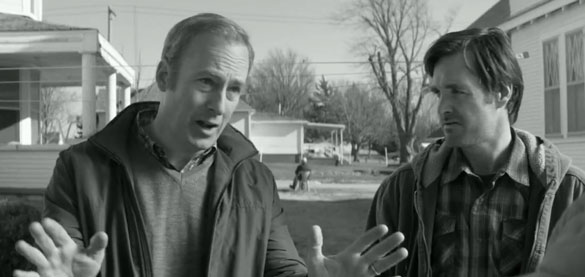 Forte isn't a big fan. Read more

Written by Jennifer Nelson
For those attempting to get their acting careers off the ground, try following these simple five auditioning tips. Having the audition preparation you need to land the role will help to launch your acting career.
Tip 1: Best Face Forward
To make your head shot stand out amongst the hundreds of people applying for the part, ask fellow actors from your acting classes and the instructors at your acting college, that you are of course enrolled in, which photographers they recommend. Do your research and make sure you like this photographer's previous work, style and website. Ask to meet them in person prior to your shoot to tell them about yourself, what roles you plan of going for, and that you want to have as little touch-ups as possible. Be sure to get a good night's sleep, drink lots of water and let your natural distinctive beauty shine through! Read more
Podcast: Play in new window | Download (Duration: 29:41 — 20.4MB)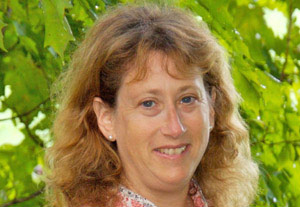 With the help of Casting Director Heidi Levitt's incredible work on The Artist, the film grabbed a whopping 10 nominations, including Best Picture, Best Supporting Actor (Berenice Bejo) and Best Actor (Jean Dujardin).
When she was casting the film, she said that she was "very careful to try to find actors that would feel like they would look correct in the role as well as be able to improvise." After casting Missi Pyle and Joel Murray among others, she told me that she could have cast a handful of other actors in the parts but in each case they had "really specific choices in their work."
Heidi has cast theater, film (the Oliver Stone films, Nixon, Natural Born Killers and JFK, Neil LaBute's Lakeview Terrace and Nurse Betty and the upcoming Chavez (with John Malkovich) and Bomb (starring Elle Fanning, Annette Bening and Christina Hendricks) and also has an incredibly useful app called Actor Genie.
She is busy!  Thankfully though, she took time out of her schedule to talk to me about The Artist, how she finds actors, audition tips, common things actors need to avoid, her Actor Genie and tons more!
Actor Genie is available for both iPhone and Android phones.
For the full interview, click the audio link above or download it from iTunes  Read more
written by Benson Simmonds
Yes, there are a few essential qualities that an actor needs to become a star and today we're going to focus on…. well, let's just say it's something permeates every aspect of our culture. It's everywhere – on billboards, in print, on the streets, in the office, in the home, and of course on TV and film…. did you guess yet?
Yes, it's sex!  It's not just that sex sells but as my longtime acting teacher and mentor Ivana Chubbuck taught me, a "star" actor can always find the SEX and the HUMOR in their work.  We're not talking about looks here, because there are many beautiful people who just aren't that sexy. If it were just about looks, then every good -looking actor would make it, but they don't because it's about much more than that!  Read more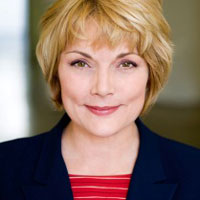 Written by Bev Leech
A "Meeting" is different than a Callback. A Callback still requires the actor to do their pages again. In the callback, be effortless and comfortable with your character. Don't change your acting choices, because that's what you got the callback; but, DO hone them for depth and fluidity.
A "Meeting" is an audition but without the performance, between a Director or Producer and an established actor. The actor's reputation has preceded him and there's already a high level of interest in him/her for the part. But, if you're new to the process & working your way up the ranks of Indie films, here's a few things to think about.
A Meeting is a conversation with a couple of functions: a getting-to-know you part, and discussions about the project itself. Both of you figure out if you're compatible and how you each plan to break down the script in shooting it.  Read more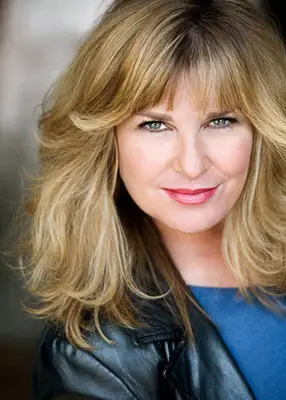 Written by Amy Lyndon
Understand The Principles Of Hard Work
The most important thing to remember when auditioning for any role is that only one person will get it. That one person could be you. If you are lazy and don't understand the principles of competition and hard work, don't expect miracles. You can never wing an audition. If you do you will most certainly end up in the 99% of actors who don't book. The Actor must approach acting like an Olympic Athlete, the more you practice the necessary skills the more you will book. When a high level of discipline and concentration on the work is achieved, you will see incredible results.
Research All Projects
It's important to research the credits of the creator, producer and director. If you understand the genre, tone and style of the show or film, your chances of booking will greatly increase.
Know The Location Of The Audition
Know exactly where you are going. Map it out the night before. You can also drive to it and scope out the parking situation. I'm sure you know that Los Angeles traffic and parking is a bear. Start out at least an hour earlier than you think is necessary.  Read more

Do you, a friend or a family member have what it takes to become a global superstar? I'm looking for the next singing sensation, someone with that special something – 'The X Factor.'
The X Factor is my new show launching this Fall on Fox. It's a make-it-or-break-it singing competition, and this time there are no restrictions. Solo singers, vocal groups and anyone over the age of 12 have the chance to win a $5 million recording deal with Sony Music. There's NO upper age limit!
If you think you've got what it takes, we encourage you to audition. The search starts in Los Angeles on March 27th, and then continues on to Miami, Newark, Seattle, and Chicago, ending in Dallas. We are looking for people who know they can be superstars and have the raw talent to back it up.
Now is your chance, who knows, you or your group could walk away with a $5 million recording contract and a lifetime of stardom.
Below is a guide for your X FACTOR audition – everything you need to know to show up and be prepared.
Good luck,
Simon Cowell
HELPFUL LINKS
• Sign up for audition information.
• Check out audition tips.
• Download rules and release forms.
• Get Simon's advice on what not to sing.
STEP-BY-STEP AUDITION INFO
1. REGISTER.
There are TWO PARTS to the registration process:
FIRST: Collect your wristband the day before your audition. You pick up your wristband beginning at 6 AM the day before the audition day, until 6 AM the day of your audition. (You might be waiting in line for a bit, so plan accordingly). Also note that if you plan on bringing friends and family to support you, they have to register as well.
SECOND: Arrive before 8 AM on the day of your audition. It could be a long wait so dress weather appropriate and remember to bring snacks and drinks. All the info you need to get to the venue for auditions and wristband collection is listed below and available here. Everyone attending will need a government issued ID, and that includes friends and family.
Location
Wristband Collection Date
Audition Date
L.A. Sports Arena
Los Angeles, CA
Saturday, March 26
Sunday, March 27
Bank United Center
Miami, FL
Wednesday, April 6
Thursday, April 7
Prudential Center
Newark, NJ
Wednesday, April 13
Thursday, April 14
Key Arena
Seattle, WA
Tuesday, April 19
Wednesday, April 20
Sears Center Arena
Chicago, IL
Tuesday, April 26
Wednesday, April 27
Dallas, TX
Dallas Convention Center
Wednesday, May 25
Thursday, May 26
Now that you know when and where to show up, make sure you're prepared to WOW THE JUDGES!
2. PICK YOUR SONGS.
Choose a verse and chorus from three different songs to sing without backing music – just vocals. You may not get to perform all three, but be prepared just in case! This isn't the time to go with obvious choices. Pick songs that are unique to your personal talents and highlight what it is that you do best.
3. DRESS TO IMPRESS.
If you're serious about being a star, you have to look the part. That means showing off your own personal style with an ensemble that represents how you see yourself as an artist. Make it good, this is your time to shine.
4. MEET ELIGIBILITY REQUIREMENTS.
You have to be a U.S. citizen.
A parent or legal guardian must accompany anyone under the age of 18.
Bring Valid ID: Keep in mind, that ID is still required for minors. That can come in the form of a school ID or a yearbook page with a matching birth certificate. If the minor is too young for school identification, parents can present a photo ID and the child's birth certificate so that names can be matched on the printed record.
If you pass this portion of the audition process, a member of the production team will contact you about what's next.
Still have questions? For further information, please visit our website at www.fox.com/thexfactor. Or call the toll free information line: 855 345 5678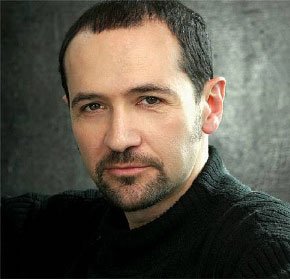 HOW TO GIVE GREAT AUDITIONS BY CHANGING YOUR FOCUS!
Hello fellow actors!
I'm thrilled to be able to share my years of experience as an on-set and stage actor and over 15 years of teaching and coaching actors. Some of the topics I'd like to cover include; how to have sexual chemistry at auditions and on set, the secret to playing bad guys, cops, lawyers, FBI, judges and prostitutes; how to break down audition scripts; how to get more depth and vulnerability as an actor and much, much more!
For my first column I'd like to address:
How to feel confident and have a great time at your auditions.
The incredible technique I'm going to share with you is based on the work of Jerry  and Esther Hicks, who introduced the secrets of the law of attraction years before the huge success of the video and book, The Secret.
According to Esther and Jerry Hicks we are always either focusing on what we want or what we don't want. When you're unhappy, nervous, angry, etc it's usually because you are focusing on what you don't want. "I don't want to be lonely, I don't want to have so few auditions, I don't want to be poor", etc. The secret to shifting your mood in general and specifically when you audition is to focus on what you do want and how you DO want to FEEL at your auditions and on set.
So here's a simple process for preparing for an audition:
First, imagine yourself on the way to an audition for a part you really want. try to focus on how you are feeling.
FOCUS ON HOW YOU ARE FEELING
Usually if you're honest, you'll say, for example…I feel nervous, I feel excited. I feel anxious. I feel like I'm not even right for this role. I feel unprepared, etc.