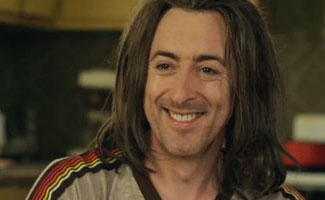 Alan Cumming knows how to take a risk when choosing his projects.
Instead of taking it easy on his breaks from appearing on CBS' hit drama, The Good Wife, Cumming uses his time to take on demanding projects, like the new film, Any Day Now.
"I was on summer holiday from The Good Wife. I always seem to do the most crazy challenging things on my break," the Scottish actor said in an interview with The Wall Street Journal.  "Last summer I decided to play all the parts in Macbeth.  The summer before that I did this film.  Maybe next summer I am just going to have a real holiday." Read more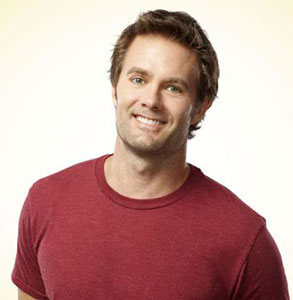 Actor Garret Dillahunt is probably best known for his role as Burt Chance on FOX's sitcom Raising Hope, which makes his new turn in the indie drama, Any Day Now, even more impressive. 
In an interview with Huffington Post, Dillahunt spoke about playing a lawyer trying to help a gay man adopt an abandoned teen with Down Syndrome.  He said, "It's fun to work with dialogue like that.  It's sort of how it was on Deadwood, when I was playing Francis Wolcott and would have these incredible speeches.  Somehow, because they're well-written, they flow off the tongue.  It's fun to express yourself in different ways.  You hardly ever get to do things like that." Read more