Find Your Missing Link!
A complimentary seminar that will change everything.
 At The Savvy Actor, we look to outside sources and companies beyond our acting world to find what works and what it takes to be successful. We've taken business fundamentals and skills that work in the real world and morphed them for the creative mind of an actor.
We've created a system that is accessible and easy to follow. With these SIX VITAL STEPS that you wil learn in our complimentary seminar you will go from calling yourself an actor to a business Savvy actor!
 
Get the Ball Rolling Fast in 2012 and

Mon ,Jan 22nd 1:00pm-2:00pm
Tues, Jan 23rd from 1:00pm-2:00pm
Mon, Jan 30th from 7:30pm-8:30pm

Go to www.TheSavvyActor.com for more info!

Can't wait to share with you the information in this content rich hour to learn what no other acting business workshop is talking about!

"I only wish I had done The Savvy Actor when I first moved to LA. In a sea of classes, most of which did not provide value to my career, this is a MUST. Start here."
- Dr. Miluna Fausch


"They give you the tools you need to be successful, then they give you what you need to continue that success – a really killer support system to answer any questions, clarify information, and really help you do what it is they're teaching. The great thing about being a Savvy Actor is that the training really gives you what you need to take the bull by the horns and make your career exactly what you want it to be."
- Greg Barnett

 
"Since implementing the Savvy Actor course, I was in two movies, booked a print ad for DSW, got a new room mate to help me stay within my acting budget and met with a commercial agent. All of this was done in 2 weeks from applying the techniques learned from the The Savvy Actor!"
 - Christopher Blake



"Having been in the business for about 30 years, I found 'The Savvy Actor' MBA crash course to be one of the most helpful, informative, instructive practical and pragmatic courses I have ever taken. In this day and age, this is as important as any 'Acting' class. If I had known about these 'business' skills and practices 20 years ago well ……… you know the rest!"
 - Paul McGrane



"I've been remiss in reporting that 3 weeks after I studied with The SAVVY ACTOR, I booked an episode of an HBO/Cinemax series. They flew me to Bucharest for it. Specificity people. Love it!"
 
- Sean Galuszka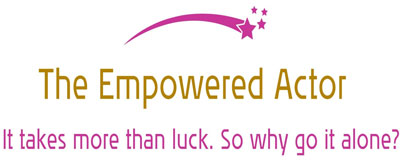 Does your career feel stuck or need a make-over?
Not booking and unsure why?
Sometimes, the actor gets in the way of his or herself…
LEARN TO IDENTIFY THE BLOCKS THAT ARE HOLDING YOU BACK
Sign Up Today For An Empowered Actor Workshop!
Just Go To www.theempoweredactor.com and book your spot today!
Dates:   Saturday,  December 10th
Place:  Theatre Asylum, 6320 Santa Monica Blvd., Los Angeles, CA 90038
Time:  10:30 am-1:00pm
Sign Up for our workshop today at a discount- $49 (Instead of $59 at the Door) 
Or email: theempoweredactor@gmail.com to receive more information
Learn how actors get in the way of themselves
Learn about identifying your blocks and how to remove them
Create a Plan for moving forward towards  your career goals
Clarify your personal goals; Ask questions; Get Inspired!
Each participant will receive The Empowered Actor Workbook!
www.theempoweredactor.com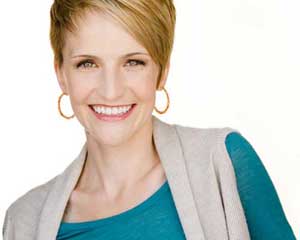 This is a guest post by Dallas Travers
How familiar does this scenario sound to you?  You decide that it's time to cultivate solid relationships with television casting directors, so you sign up for a workshop service in order to meet these people face to face.  Over the course of the next year, you meet two different casting directors each month totaling twenty-four first meetings.  Yet no one really knows you because they've only met you once.  I meet tons of actors every month who believe strongly that casting director workshops don't work.  Well, of course they don't when you never really develop a relationship with the casting directors you meet.
A lot of actors make this mistake, and I understand why.  It's easy to fall into the trap that the more people you meet, the more opportunities you'll have.  But that's just not true.  It's not about who you know in this town.  It's about who knows you.  You cannot become known after just one meeting.  It takes time to build a relationship.
So here's how you can use The Rule of Seven to make casting director workshops work for you.
Step One:
Create your target list. There are literally hundreds of casting directors in Hollywood, so it's pretty impossible to effectively apply the Rule of Seven to all of them.  Not to worry – you don't have to.  Just select a small (less than 12) list of casting directors and target them specifically and consistently.
Visit www.castingabout.com or www.imdbpro.com and research those television shows where the most opportunity for co-stars and guest stars exists.  Please note that I did not just tell you to make a list of your favorite shows!  I know, everybody loves The Office, but part of what makes that show so great is the fact that the cast is stuck together day in and day out working in an office, so new characters are rarely introduced.  Instead, make a list of those shows that feature new characters on a consistent basis such as Cold Case, CSI, or any of the other countless procedural episodics.