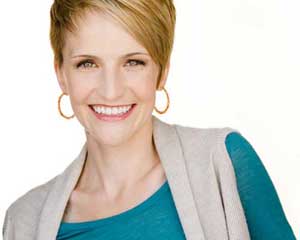 Written by Dallas Travers, CEC
I wish I had a dollar for every time an actor told me about an agent or manager meeting that ended with this: "We like you. You're talented. But you don't have enough credits yet. Once you get some recognizable credits, come back to us."
How's that for a classic Actor Catch-22?
Don't get frustrated, get started!
Watch this week's Acting Business Bite video to get tips on how to empower yourself and ATTRACT representation by stepping up and acting like your own dream agent. Read more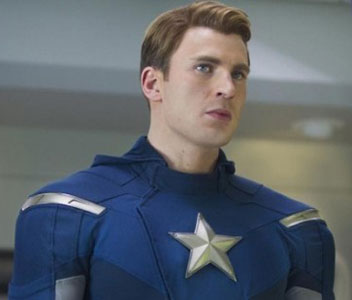 Chris Evans might have built his career on comic book movies — both Fantastic Four movies, The Losers, Captain America: The First Avenger, and the soon-to-be blockbuster The Avengers — but Evans is more than just muscles. 
In fact, unlike many actors who decide at very early age that acting is all they ever want to do, Evans tells Prestige magazine that he juggled two activities in school that eventually prepared him for his physical roles.
Evans admits he was the classic extracurricular overachiever in school since he juggled sports and theatre.  He explains, "My older sister started doing the plays maybe in seventh, eighth grade. She looked like she was having a ball; they would give her candy after the performances and she was hanging out with all these kids, going to all these little parties. And I was just like…this looks like fun. This is just like playing a sport after school – she's got events and performances. It looked like she was having such a good time. So I gave it a shot when I was in sixth grade and just loved it. I loved the process of performing, the excitement of shows, and it just stuck in throughout the years. I would kind of just split my time between sports and acting." Read more
It's probably accurate to say that most actors with decades-long careers feel comfortable doing a certain genres and are hesitant to branch out into more physical roles. 
Not Denzel Washington,  whose last three films have been the action/thrillers Book of Eli, Unstoppable, and Safe House. 
In an interview with Metro, Washington talks about how he has seen changes in both his roles and the film industry as a whole over his acting career, and what ambitions he has left.
Like Liam Neeson, Washington is one of the few actors who are known for dramatic roles but have begun to do more action roles in his late fifties.  However, Washington claims that the only difficulty he had with his action scenes is… jumping?  Read more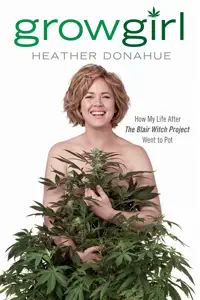 Back in 1999, Blair Witch Project star Heather Donahue disappeared from the limelight just as quickly as she had arrived. As she details in her new memoir, GrowGirl: How My Life After The Blair Witch Project Went to Pot, Donahue had greener pastures on her mind when she steered away from what could have been a successful Hollywood career.
"I took all my stuff into the desert related to my acting career and burned it all," the 27-year-old actress recently told the Philadelphia Inquirer. "The acting projects I was lucky enough to work on weren't always things that I felt good about putting out into the world. I wanted to change my life, see what else was out there for me, what else I might become."
Then, she moved in with her boyfriend and started growing marijuana with him for a living – they were two peas in a pot. Donahue later lived in Nuggettown, California for a year, spending almost the entire time building grow rooms and caring for her crops with other like-minded northern Californians. She eventually gave up the trade when a fellow grower got busted by the feds.  Read more
British actor Daniel Craig covers all the bases in a recent interview with Time Out London.  The long time performer, who has a series of highly anticipated movies enter the box office this year, discussed everything from his upcoming role in David Fincher's adaption of The Girl with the Dragon Tattoo, as well his attachment to the James Bond franchise, landing work before his studies ended at the conservatory Guildhall, and looking good for the camera.
In one of the most talked about film projects of this year, The Girl with the Dragon Tattoo, Craig stars as a Swedish Journalist, Mikael Blomkvist, who pairs up with a very unique computer hacker by the name of Lisbeth Salander. 
Talking about the cast, the forty-three year old English native discussed his accent in the Fincher helmed production, or the lack thereof.  "Some people in the film have accents and some don't. I don't. I had a long conversation with David about it and said that a lot of Scandinavians speak English perfectly. I'm one of those guys. We've got Danish people, Swedish people, English people, American people. The only thing that matters, as far as I'm concerned, is that no one sounds American. We sound as European as possible. We're all speaking one common language and that happens to be English. I didn't want an accent to get in the way, and for me it would. Salander has no formal education and she has a street accent, it's quite specific."  Read more
In a recent interview with New York Magazine, Harold & Kumar star Kal Penn explained the origin of his stage name and how it's gotten him more auditions than his given name ever did.
The actor was born Kalpen Suresh Modi and changed his stage moniker after moving to California from New Jersey for college.
"Half of it was curiosity to see if it would make a difference, and the other half was as a joke to friends of mine. We read something that said that 40 percent of actors have screen names, and we were sitting at this place called Jose Bernsteins… and they were just berating me with things like, 'What about 'Kal Pucino?'" he recalled. "I was rejecting all of their awful suggestions, and thought, everyone calls me Kal anyway. My first name is Kalpen, so it's sort of how Joseph becomes Joe… And it did increase auditions."
"To this day, I've never been completely sure whether it was [because it was] less ethnic sounding or just [because it was] monosyllabic and that was easier."  Read more
California is on Emma Watson's mind, but not in a good way. The young brit explained to Harpar's Bazarr U.K. why it is that she won't be making the move to Los Angeles any time soon.
She admitted, "L.A. scares the crap out of me. I feel if I have to work out four hours a day, and count the calories of everything I put in my mouth, and have Botox at 22, and obsess about how I look the whole time, I will go mad. I will absolutely lose it." That's not to say the the entire United States was off-limits. Emma was excited to leave the U.K. for Brown University in 2009.
Watson, who is now one of the highest paid actresses in the world, maintains that she is very much a 'good girl,' so much so that it's been a detriment to her acting career. She's found it difficult to land bad girl parts, explaining, "My acting tutor said the hardest thing for me was to get angry. I almost broke down in tears when they tried to get me to be angry. I said, 'I can't do it. I just can't do it. I keep all of that really bottled up somewhere and I feel unleashing it would be the scariest thing — and to let myself be powerful, sexy, all those things, it's scary for me."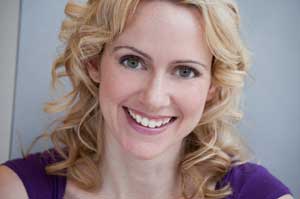 Imagine this: You are in your car (or walking to the subway) and you suddenly get a call from a casting director. They are interested in submitting you for an upcoming project, but need to forward your headshot & resume to the director within the next 30 minutes. You're not at your computer, so you cannot email your materials to them. And you're nowhere near their office, so you cannot just drop by with a physical copy of your headshot/resume. What can you do?
Or, imagine this: You are networking at an event (like the Tribeca Film Festival) and you have met so many people that you have handed out your last copy of your reel. You run into an agent who has seen you on stage, but comments that he would like to see your film work. He asks if you have a reel to give him. Sadly, you don't, and it will be at least a week until you can get more duplicates made. What now?
If you are a business-minded actor, you would have a website and neither case would have been a problem! You could simply tell the casting director, "Drop by my website, where you can download a copy of my headshot and resume, both formatted for printing." And for the agent, you would be able to say, "Here's my website. Not only do I have my reel posted, but I also have clips from a few of the other projects I have done, including some singing and a few commercials."
Having a website is one of the most important promotional tools an actor can have, second only to a good headshot. A website allows you to provide interested parties with a more full look at your body of work, your personality, and the way you run your business. And it allows them to do it in their own time, at their pace and leisure, which is vitally important in the larger, more competitive markets. The easier you can make it for a CD/agent to get to know you, the better chance you have of making an impact with them.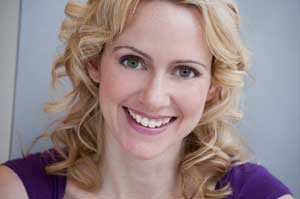 One of the things that can get me incensed as a career coach is when casting websites pop up promising to give actors access to stardom. Some sites make it sounds like an actor's big break is just around the corner, and all they need to do is pay a fee and they're in! But most actors know that success comes with good training, strong relationship building, and the ability & wherewithal to seize an opportunity when it presents itself (also known as tenacity.) The trouble is, even the smartest actor has heard at least one rags-to-riches story, and the allure of a quick win sometimes overshadows common sense.
So, to combat the many unscrupulous characters baiting actors with empty promises, below you'll find are 11 of my favorite reputable websites where casting notices can be found.
Actors Access
Backstage
Actors Equity Casting Call
Playbill
SAG Indie
Now Casting
Casting Networks/LACasting.com
Casting Networks/NYCasting.com
NYCastings.com
Mandy.com
Craigslist
Any of the others not listed here typically have the same notices that are on the above sites. If you are in LA or NY, I would caution you if paying to use any website other than these listed- it probably wouldn't be worth the money. Of course, there are exceptions and I am sure a new website will come along and blow away the competition. But as of now, the above sites are the most reputable for those in the major markets.
Please note: not every website has a vetting process, so it is up to the actor to research the casting notice to make sure the project is legitimate. Even for a casting website like Actors Access, which is probably the most professional and popular service, unsavory notices can get listed (especially on public forums like Craigslist.) It is up to the actor to keep themselves safe, so use caution when submitting your materials.
A side note: Any website that claims to have notices for principal roles on TV and studio film projects is probably not being truthful. I notice these sites all the time, saying things like, "Find auditions for Grey's Anatomy here!" or "Breakdowns for CSI just posted!" … only to find out that they are simply posting the general address for the casting directors (who accept submissions via mail EVERY DAY.)
Occasionally, Actors Access and Backstage will show roles for feature films/TV but these are usually roles that are very hard to cast, like 70 year old Filipino twins. Principal roles for TV and studio features almost exclusively go through Breakdown Services, which are not accessible to actors OR these other casting sites.
As promised: Here are a few casting sites for other parts of the country:
San Diego
Actors Alliance of San Diego
Chicago
THECastingWorkshops.com
PerformInk.com
League of Chicago Theatres
DailyActor Readers- if you know of casting websites from other cities that are reputable, post the links as a comment so that other actors can benefit from your experience.
Feel free to post any comments/questions you might have – and happy auditioning!
Erin Cronican's career as a professional actor and career coach has spanned the last 25 years in New York City, Los Angeles and regionally. She is the founder of The Actors' Enterprise (TAE), a fun and inspiring one-on-one coaching service that provides incredibly affordable business training to actors who want to feel more fulfilled and in control of their careers. With an approach that is hands-on and customized for each person, TAE helps actors set goals, organize their business, and create a plan of action with easy tools that can take them to the next level, no matter where they are starting from. TAE's focus includes coaching on marketing/career development, business skills, and audition techniques that help actors work SMARTER, not HARDER.
Actors who are interested in coaching can receive a free 30 minute career consultation (by phone or in person.) Learn more at www.theactorsenterprise.org or www.erincronican.com.

Looking for more acting information?
Headshot Photographers – Including Los Angeles and New York
The Best Places to get your Headshot Printed
Also, check out our Acting Advice Columns, Interviews with Actors and our Actors on Acting category!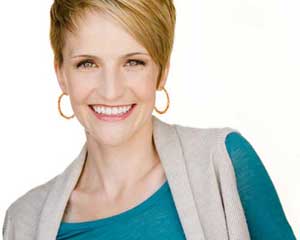 Four Tips to Master the Telephone
by Dallas Travers, CEC
The telephone is one of the most powerful marketing resources you have at your disposal.  Think about Jeremy Piven's character, Ari Gold on HBO's Entrourage.  As Hollywood's most powerful agent, Gold lives and breathes by the telephone.  He understands that the phone is the quickest way to really make things happen for his clients.
Regardless of what stage you are in your acting career, you must embrace the power of the telephone in your own marketing.  You don't have to be an acerbic bulldog like Ari Gold, but you can step out of your comfort zone and reach out on the phone.
Whether you're calling producers, casting directors, agents, or even friends, the phone can sometimes be an intimidating monster.  Let's admit it, scary phone calls are never easy, but they are necessary if you want to elevate your career.  So, now I'd like to offer up four quick tips for conquering the telephone.
Be Clear
It's essential that you know precisely WHY you are calling before you pick up the phone.  You must convey your request in a clear way.  Doing so allows whomever you're calling to more easily help you because now they'll actually know what the heck you really want.
Be sure to ask the real question.  The real question cuts right to the chase.  It may feel a little bold, but it'll more than likely get you the answers you're seeking.  The real question may be: "Can we set up a meeting?"  "Would you like to represent me?" or "How can I cultivate a relationship with you?"
If you're calling to set up a meeting with a producer, ask for it.  You might say something like this:
Hi, I'm Joe smith.  I'm an actor committed to expanding my feature film career.  I'm calling to set up a 10 minute meeting with (insert producer's name) to find out what you're currently working on and how we might collaborate.
If you're calling a casting office, simply request an audition.  You may say something like this:
Hi, this is Jane Johnson.  I think I'm perfect for the role of (insert role here).  What can I do to get an audition?