Whether he is playing the king of Middle Earth, or one of the founders of modern psychoanalysis, Viggo Mortensen is always concerned with truth.
The actor was recently interviewed by The New York Times regarding his role as Sigmund Freud in A Dangerous Method (2011), but had a lot to say about his career and the life of actors in the industry.
Mortensen offered up his views about being a celebrity, and why he's so critical: "I don't have lots of friends in the business, and the ones I do have are probably more like me, in that they're not the kind of people to go places just so they can be seen. I see people doing that stuff and to me, it seems pathetic and ridiculous and kind of . . . well, humiliating. Life's too short."
He's not a fan of actors who take up roles in horrible Blockbuster films, saying that, "Sometimes you look at a movie and you can see that the actor or actress said, 'I'm taking this onboard because I'm making a ton of money, and not because it's going to be something special.'"  Read more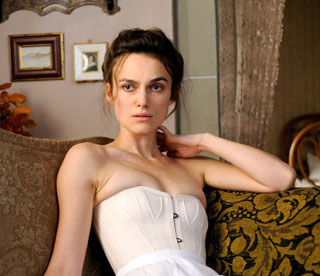 There are no pirates or Jane Austen romances to be found in A Dangerous Method (2011), a film about the relationship between Sigmund Freud and Carl Jung, the fathers of psychoanalysis. Jung has a romantic relationship with his patient Sabina Spielrein played by Keira Knightley, who is brought to the mental institution where Jung works.
When asked by Yahoo! if she had ever considered studying psychology, she said, "No … there are a lot of parallels in acting. You are trying to understand the world from a different point of view without judging it. Looking at it from a psychological point of view is something you do naturally as an actor anyway."
When Knightley's character is admitted to a mental institution she experiences hysteria and fits: "That's the tricky thing, when you are reading a script that says, 'has a hysterical fit, ravished by tics'. And you go, 'OK, what does that mean? And what do you mean a tic?' So really, a lot of the reading was based on trying to get descriptions of tics and trying to understand what that was."  Read more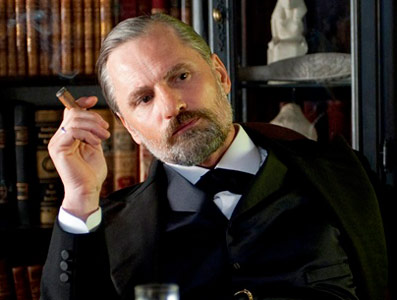 Viggo Mortensen, who became a superstar after his role as Aragon in The Lord of the Rings movies, has won additional acclaim for his roles starring in A History of Violence and Eastern Promises, both directed by David Cronenberg.
He has teamed with Cronenberg again for A Dangerous Method, which was nominated for the Golden Lion award at the Venice Film Festival, but in an interview with the Wall Street Journal Mortensen admits that he almost passed on the opportunity to work with Cronenberg again because he didn't think he was the right choice to play Sigmund Freud.
When Cronenberg approached Mortensen about making a third film together by offering Mortenson the role of Freud in A Dangerous Method, Mortenson initially turned the role down. He explains why by saying, "I just felt it was a stretch, just physically because of the way I look. You might think I'd be more right to play Jung, let's say, or the character that looks more like him, just physically—my face, my type, physically speaking. The other thing is that it was a different kind of role for me because they speak so much. Freud uses words to convey evasion, manipulation, seduction in a way that I usually use gestures. Most of the characters I've been given to play have been relatively non-verbal."   Read more