Though Jack McBrayer has a major role in the animated film Wreck-It Ralph, the regular role that brought him to his highest point of recognition is coming to an end with 30 Rock in its final season. 
Though McBrayer admits to New York magazine that this is nerve-wracking, he reveals that he feels that 30 Rock has made him more comfortable with his unique persona and how the entertainment industry has become more receptive to him and his voice, as evidenced by being offered the Wreck-It Ralph role.
On the end of 30 Rock, he says, "I'm not panicked, but at the same time, it's like, Whoa! Time to save money like it's a contest. You'll have to pull the cash from my cold, dead hands! It is weird, like you, if you lost your job and you didn't have anything else lined up? What would you do? Cut back, right? So I'm no longer eating." Read more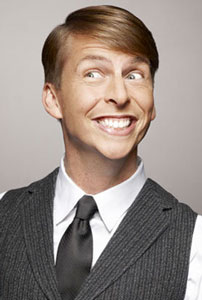 Though a long-time supporting player, comedian Jack McBrayer has since broken through with his starring role on 30 Rock over the last few years.  He's also putting his familiar voice to work voicing Fix-It Felix, Jr. in Disney's latest animated film, the classic arcade game-inspired Wreck-It Ralph. 
McBrayer spoke to NBC New York about his role in the film and about his dedication to becoming a success after years of trying.
While McBrayer has always been working, it's only recently that he has become successful after all of his hard work.  He explains, "I was very hungry right before things came into play. I got my start in Chicago doing Second City, which is where I met Tina Fey. So this is like from 1996 to when 30 Rock started in 2006, between living in Chicago doing Second City, moving to New York, doing the comedy scene there – Conan O'Brien was shooting his show there – and then I moved to Los Angeles. I was still temping and struggling. It was a solid decade. It was ten short years in the making before I finally got a break where I could eat three meals a day. But I was always happy to do the work because I knew what I wanted to do, and I was going to do whatever it took to get there." Read more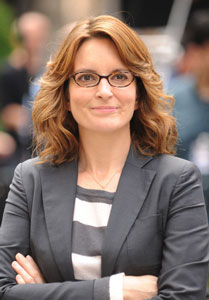 Tina Fey is already preparing herself for what it will be like to stop work on the hit NBC comedy 30 Rock.
"Oh my God, it's going to be horrible," she said.  "For years, I've been doing this joke whenever Jack McBrayer would finish, I would say, 'That's a series wrap for Jack McBrayer,' or 'That's a career wrap for Jack McBrayer.'  And now that's going to be true for all of us."
Fey admits that letting go of playing the character of Liz Lemon will be just as difficult as ending the show's run.  "I keep trying to tell my husband and Robert Carlock [writer and producer of 30 Rock] to be ready," she told Vulture.  "At SNL, you knew at the end of the season you were going to hit a two-week depression.  It's hard to stop.  And this has been a longer run and a harder run in a lot of ways.  I think it's going to be like when people run a marathon and they throw up at the end." Read more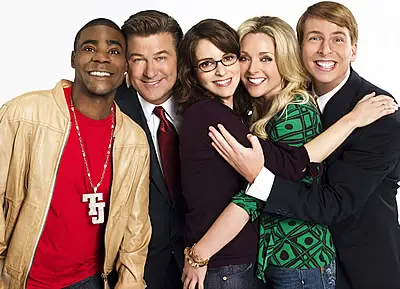 "Next year is our last year of the show," Alec Baldwin said last night at the National Dance Institute fund-raising gala. "Our contracts are expired [in 2012], and Tina is gonna have a big career directing films and writing. She's going to be the next Elaine May. She'll be great."
Baldwin will transition from "30 Rock" to the big screen adaptation of the Broadway hit musical "Rock of Ages", with plans to focus on his resurging film career.
The show will bow at the end of  its sixth season and after three back-to-back Best Comedy Emmy wins, "30 Rock" will exit while still being hailed as one of the all time great comedies.
via nypost.com
Last week's 30 Rock had Tina Fey's 'Liz Lemon' hiring writer 'Abby Flynn' because people were thinking that "TGS With Tracey Jordan," hated women. The actress playing Abby, Cristin Milioti, made a huge splash in that eposide.
She got so much attention for her role, Entertainment Weekly chatted with her. She talked about how she got the part, what the audition process was like and what she was doing before the show.
Milioti says she auditioned for the role and was very excited when she was asked to return for a callback. What she did not expect to find was Tina Fey waiting for her. " They didn't tell me Tina Fey was going to be in the callback, so I walked in and couldn't speak. I cried afterward because I thought I had totally blown it. But she's the nicest woman alive. She was like, "Hi, how are you? I'm Tina." And I'm like "Uhh." Then I read with the casting director and she said, "That was great. Have a great day." And I said, "Uhh." The next day Milioti found herself on the set of one of her favorite shows.
Milioti realizes just how lucky she has been since leaving NYU to pursue her acting career full time. "I do a lot of theater in New York, and I am in Year of the Carnivore, a film that opened the Toronto Film Festival last year. I did a small indie film that's supposed to come out later this year, I Am Ben, and I just did the Nurse Jackie finale, and an episode of The Good Wife early in the season."
Tina Fey, the only person who said something about the SAG contract, talks more about it here.
Rip Torn pleaded not guilty Monday to two counts stemming from a Dec. 14 drunken driving arrest.
The 77-year-old was rung up on charges of illegal operation of a motor vehicle while under the influence and failure to drive in the proper lane after cops caught him cruising the breakdown lane of Route 44 with a Christmas tree tied to the roof of his Subaru. Torn lives in Salisbury, Conn., near the New York border.
"I don't have to wait until I'm in some comedy club, onstage with a stool and a water and a mic," he explained. "I'm funny everywhere."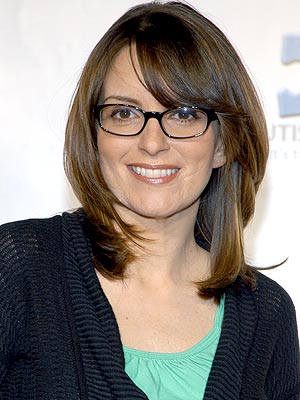 She's kicking butt on SNL as Sarah Palin, just signed a huge book deal and her sitcom, '30 Rock', is about to premiere… what else could go right for her? Huge ratings?
Sources confirm exclusively that Oprah Winfrey—the queen of everything—is currently in final talks to guest star on NBC's 30 Rock this fall, and has already been written into the script for the second episode.