You want to learn how to become an actor? Join the club! Most everyone at one time or another has probably thought about becoming an actor.
They watch their favorite shows and movies and think, "I can do that!" They think it's easy and glamorous.
But what most people don't realize is that it's a lot of hard work. It's a huge amount of fun but yeah, it's work!
It takes a special kind of person to want to become an actor. They have to be determined, unafraid of rejection and willing to work hard to consistently get better at their chosen craft.
This isn't a site on how to become famous. This isn't about becoming a star because odds are, you won't. Hopefully you're here because you want to learn how to be the best actor you can be. Whether you're in Los Angeles or New York, Ohio or Colorado, you absolutely can make this happen.
One thing you should know from the start though is that being an actor is expensive. You'll need money for headshots, headshot reproduction and acting classes. Eventually, you'll need to market yourself with postcards and a website. You'll also need to add your material to casting websites such as Actors Access. It's definitely not cheap!
So, if you're looking for steps on how to get into acting, you've come to the right place.
For links and more information on how to become an actor, check out our actor resources page. (coming soon)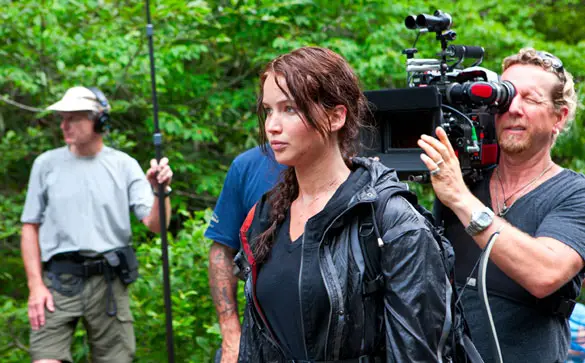 The Basics
Headshots
One of the first things you'll need is a headshot. This is not the place to skimp and be cheap because this is your calling card. If you submit an awful headshot, 99% of the time it'll be filed away in the trashcan. Having a headshot that isn't professional, it just automatically shows casting directors, directors and producers that you're not serious about acting.
Your headshot needs to be shot by a professional and needs to look like you. Seriously, I can't count how many times a casting director has told me that they've called in an actor for an audition and they either look 10 years older in person or their headshot was so photo-shopped that they had to do a double take. Your headshot must look like you, not what you want to look like. You should see my headshot… think I want to look like that?

What's the cost? For New York and LA, paying $400 to $500 for a headshot session is the norm. Obviously, if you live outside of these cities, you should pay less.
If you need to find headshot photographers near you, click on the link.

Resume
The next thing you'll need is an acting resume.
This isn't like a resume you'd give to someone when you're applying for a "normal" job. An acting resume is totally different. You can see examples here. (coming soon)
"I'm just starting out and have nothing to put on my resume!" I've heard that before and don't worry. Everyone starts somewhere. You can easily fix that! Audition for small roles at your local Community, Dinner theater or join the cast of a Church or School production. If you're in school then join the drama club. All of these things can be listed on your resume. You can even list any acting classes you've taken.
If there isn't a role for you in the upcoming show, ask if you can help out. Theaters always need a good, responsible volunteer. This will get you in with the theater community and will make it tons easier when you actually do audition. They'll already know you so it'll be easier for them to take a chance on you!
Click here for more information on an acting resume. And if you need it, here's an acting resume template. (both coming soon)

Learn Your Craft
Take a class! I'm sure there is some kind of acting class or acting program near you. I grew up in a small town and there were at least 5 acting classes within 20 minutes of where I lived.
If you're still in school, try and find a summer acting camp. Usually, these are all day workshops that take place Monday-Friday. You'll learn tons and walk away a much better actor. Plus, these are great places to meet people who are into the same things as you!

Go to college. There are a bunch of great schools you can choose for acting. You'll be immersed in all things acting so how can you not improve? You'll learn everything from movement, costumes, theater history, acting styles and techniques and best of all, you'll be performing constantly.
I went to college in Baltimore, Maryland and loved my time there. I met some wonderful teachers and made some great friends that I still keep in touch with to this day.
For a list of acting schools and colleges, click here. (coming soon)

Audition for Community Theater. Like I said in the resume section, auditioning for Community Theater is a wonderful way to get started. I did a handful of musicals for my local Community Theater when I was in high school and I loved every minute of it. Plus, I learned a lot in the process.
Start off as an ensemble member of a large cast (every town does Oklahoma or another huge production at least once a year). Again, by getting involved, you'll get to know the local theater companies and the people involved. The more they get to know you, they easier it'll be to nail a part in one of the upcoming shows – especially if you've started off with no experience.
Audition as much as you can. Audition even if you don't want the part. The more you audition, the better you'll be at it. Learn to love auditioning because chances are, that's all you be doing the first couple years once you have decided to become an actor.

Start Your Own Play Reading Group. Get a couple of friends together once every couple of weeks and read a play. Give yourself the lead role! The star of Beautiful Creatures, Alden Ehrenreich does exactly that. When I interviewed him, this is what he told me: "Just invite friends over to read a play. Like, me and my friends do that a lot and it just… it promotes that energy and that energy only builds, but you have to get the… you have to start the engine. You know?"
Don't know what to start off with? Try something from Christopher Durang or Martin McDonaugh. Or, how about something that's currently playing on Broadway?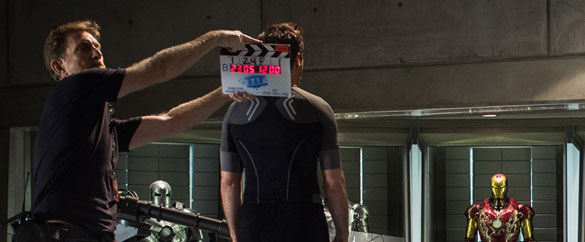 What Next?
Acting Agents and Managers. At this point, you might want to start looking for an agent. Do you have to have one? No, not at all. Especially if you're not a member of any of the acting unions (SAG-AFTRA or Equity).
Don't ever pay an agent or manager a fee for joining their agency or company. There are actor scams out there where you'll be asked to pay an "agency fee" when you sign up. Don't do it. Ever. The only time you should pay an agent or manager is after you've received payment for an acting job you've booked and already worked on.
Will you need a manager? Odds are you won't. You'll only need a manager when you have a career that actually needs to be managed. Typically, managers to 20% of what you've made on each job. That's a lot of money to give to someone when you're only working a couple times a year.
If you're in Los Angeles or New York City, check out our actor mailing labels. We have sets of casting director mailing labels and agent mailing labels updated monthly.
Auditions and Casting Calls. How do you find auditions and casting calls? If you're not in LA or NYC, check your local paper or their website. Google – auditions 'my city' – and I'm sure something will come up. Also, check out Actors Access or call your local SAG-AFTRA office. Most either have hotlines or audition information listed on their site. That's how I found out about the audition that got me my SAG card.
Also, take a look at our post, Top 11 Reputable Casting Websites.
Acting is a Business
You have to treat acting as a business because that's what it is, a business.
When you're called in for an audition, be prepared. Know your scene, monologue or your song. Come with your headshot and resume (stapled together!). Be professional. You might only have one shot with that casting director. Make it the best and show them you have the goods!
Casting directors, directors and anyone who can hire you want to know that you are the answer to their casting "problem". They need you and they want you to be great! They are rooting for you.

Keep up with what is happening in the entertainment industry.
Don't go into this blind. Nothing irritates me more than meeting an actor who doesn't watch TV or isn't up to date on what is going on in film, TV or theater. This is your job!
My favorites are The Hollywood Reporter and Variety for film and TV news. Backstage is good as well. And of course, Daily Actor (shameless plug) – we feature interviews with actors, articles where actors talk about the craft of acting. We also we have a huge actors resource page. (coming soon)

This Won't Happen Overnight
I did my first play in Elementary school, did the fall and summer productions in High School and then started to do shows at my local community theater. When I went to college, I moved onto Dinner Theater and found other theater companies to work with. While I was doing that, I auditioned for an industrial film, got the part and was lucky enough to get my SAG card. I've been acting for years and I've loved every minute of it.
Some people get lucky right off the bat. Some don't… it could take them years. But, if you work hard, it'll happen. If you're prepared, it'll happen.
Trust me.

Links and Resources Coming soon
As actors, we all need a website. Yeah, we have an iMDB page and our Actors Access profile but we all need our own space on the web. Something that shows casting directors and agents (even family and friends) what makes us unique and will help promote your career.
As an actor, I know exactly what you need when it comes to creating a website to showcase your career. From a custom design, headshot galleries, demo reels and social media integration, we can make a website that is uniquely you.
Website Examples
Custom Made Websites
Templates – Only $129!
With each template, you have the option of changing colors and fonts. If you'd like anything added, there is an additional (small) fee.

More templates coming soon!
As casting director Heidi Levitt said when I interviewed her:
"I think that [actors] still have to really work hard to distinguish yourself but I think as an actor today, you can utilize all of these different tools and try and get yourself out there. You know somebody sending me a fantastic website, that's really going to be helpful.  The problem is most actors still haven't sort of caught up with what they can do with that technology today. It's hard. I understand.  A lot of people have websites but they are not good. I would rather see something that's good. Something that shows who you are rather than this glitzy, over fluffed up picture and then a website that looks really cheesy."
Each site we create will be custom designed for you and only you. Additionally, each website order will get you featured on Daily Actor! And, you'll also get a free set (or sets depending which design you purchase) of our Actor Mailing Labels.
Custom Website Design Pricing
As an actor, I also know how little money we tend to have so I've tried to price my websites so it won't kill you and your bank account. The pricing below is for our custom made actor websites.
Prices are cheap till we get 10 examples!
Co-Star Design – $199 (now – $179!)

1 page, clean and simple. You'll get 3 headshots, 1 Demo Reel, Resume Link, Contact Info and Social Media Links. Also 1 free set of Actor Mailing Labels.

Guest Star Design – $299 (now – $249!)

5 page site (Home, Demo, Resume, Headshots Gallery, Contact). Also, 2 free sets of Actor Mailing Labels.

Series Regular Design – $450 (now – $325!)

Unlimited Pages (Including Home, Demo/Video, Resume, Headshots Gallery, Contact, Bio, Social Media Links). Also, 3 free sets of Actor Mailing Labels and free site updates for 2 months.
Check out the designs above. Several more will be posted soon. Daily Actor was also designed by me.
I'll also help and guide you into getting your domain name, cheap site hosting and showing you how to add updates to your actor website.
Some things we won't do:
No Flash: Why? You won't be able to see it on iPad's and most mobile devices.
Music: Why? Casting directors and Agents want to see your site. Most want to see it quickly and have it easily assessable. Imagine a casting director opening your site in a quite office, they pull up your site and your favorite song blasts through their speakers. They'll hit the exit faster than you can imagine.

Even if you don't choose our designs, I suggest you stay away from companies that you have to pay a monthly (non-hosting) fee. Those sites, you don't own anything. No graphics or designs. Which means if you want to move to another company, you have to start from scratch.
If you're interested in talking about a new actors website (or even if you want to update the one you have now), get in touch with me!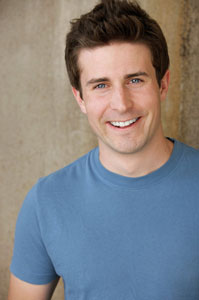 I recently had the chance to see Nerve, an independent film about a character with social anxiety starring Tyler Langdon.  I had never seen Langdon act before, but I was really impressed by his performance in the movie as Josh Biggs.  I was happy to hear that after starring in Nerve and receiving a Hollywood Discovery Award at the Hollywood Film Festival, Langdon is set to appear in the upcoming New Line Cinema comedy The Incredible Burt Wonderstone as the teenage version of star Steve Carell's character. 
This is by far the most visible role for Langdon, and I reached out to see what he could say about how he transitioned from a lead role in an independent film to a supporting role in a big-budget Hollywood movie.  In particular, he elaborates on how he managed to make that leap from indie film festivals to multiplexes.
You've obviously been a working actor for quite some time, but one of your most high profile roles to date is the role of Josh Biggs in Nerve.  How did you get that part?
I originally heard about the role through LA Casting, believe it or not. From what the director, J.R. Sawyers, tells me, I was one of only a few people in the original audition for Josh who played it exactly as he had imagined. He brought me back in for a callback a week or so later and then offered me the part shortly after that. Read more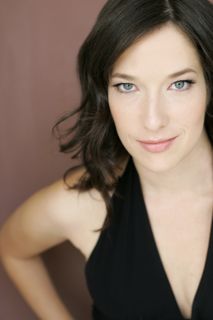 by Emily Grace
All of these celebrities are doing it: Pitt, Clooney and Damon. Kristen Wiig, Tina Fey, Maya Rudolph and Amy Poehler. The Coen Brothers. Judd Apatow.
Why aren't you?
What are they doing, you ask?  Working with the same people again and again.
In business it's what is called the Know-Like-Trust Factor.  And it's the secret sauce to going from auditions to offers.
World renowned speaker and best selling author Zig Ziglar says,
"If people like you, they will talk to you. If people trust you, they will do business with you."
Professionals at every level of the entertainment industry, when given the choice, will hire someone they know, like and trust – from a-lister's all the way down to a first time student filmmaker.
When it comes to your acting career – it's time to stop chasing after random audition opportunities just for the sake of getting into the room.   Create long-term relationships to establish the know-like-trust factor, and you're well on your way to being hired over and over. Read more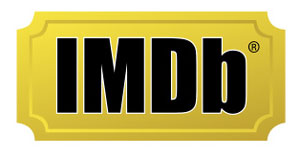 I once got in an argument with a student who insisted the old internet legend of Mr. Rogers being a sniper in Vietnam was true because she read it on the internet.  After all, she pointed out, why would anyway waste time posting something on the internet that wasn't true.
Ah, youth.
This is an issue the Internet Movie Database, one of the most popular websites on the internet, has come under fire for in recent months, not only because of its now-famous age discrimination filed by Junie Hoang but also from other complaints, like those from Texas Councilman Shane Scott, who IMDb confused with the same-name soft-core pornography actor.  Read more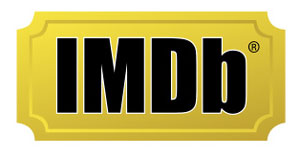 The Internet Movie Database — one of the most popular websites on the internet, with more than 110 million unique users per month — is the first, and often last, stop for anyone looking for information about any movie, television show, actor, or production member.  For a website that popular, it's curious that it also is one of the most mysterious. 
Since IMDb doesn't list an address, phone number, or even a list of staff, it's ironic that the website is being sued for disclosing too much personal information in an actress' profile.  So just where does a website that seems to have been in existence since everyone had dial-up come from? Read more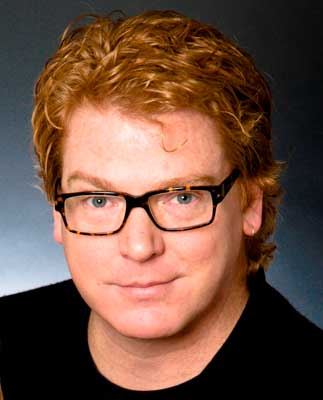 Written by Sean Pratt
Understanding the ideas of "Consistency" and "The Exposure Effect" are important in gauging your advertising efforts
In the world of advertising there is an on-going problem when it comes to getting a message out to the public. On the one hand they must be sure the information about a product/service is consistent in the mediums they advertise in. But if they continue to send out the exact same images and style of presentation for too long, the public will grow weary of it.
Actors face the same conundrum in their attempts to gain and hold the attention of casting directors, etc. But by understanding the concepts of "Consistency" and "The Exposure Effect", they'll be better able to navigate this tricky terrain. Read more
Podcast: Play in new window | Download (Duration: 29:41 — 20.4MB)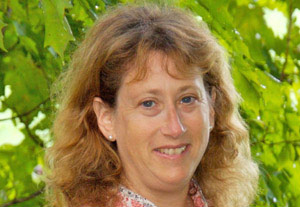 With the help of Casting Director Heidi Levitt's incredible work on The Artist, the film grabbed a whopping 10 nominations, including Best Picture, Best Supporting Actor (Berenice Bejo) and Best Actor (Jean Dujardin).
When she was casting the film, she said that she was "very careful to try to find actors that would feel like they would look correct in the role as well as be able to improvise." After casting Missi Pyle and Joel Murray among others, she told me that she could have cast a handful of other actors in the parts but in each case they had "really specific choices in their work."
Heidi has cast theater, film (the Oliver Stone films, Nixon, Natural Born Killers and JFK, Neil LaBute's Lakeview Terrace and Nurse Betty and the upcoming Chavez (with John Malkovich) and Bomb (starring Elle Fanning, Annette Bening and Christina Hendricks) and also has an incredibly useful app called Actor Genie.
She is busy!  Thankfully though, she took time out of her schedule to talk to me about The Artist, how she finds actors, audition tips, common things actors need to avoid, her Actor Genie and tons more!
Actor Genie is available for both iPhone and Android phones.
For the full interview, click the audio link above or download it from iTunes  Read more

SAG has just confirmed the list of screeners and digital downloads it's members are going to receive and we're getting some good ones!
As we previously wrote, SAG members should have already gotten The Help. The rest of physical DVDs are below.
DVDs:
The Artist
Bridesmaids
The Descendants
Moneyball
Read more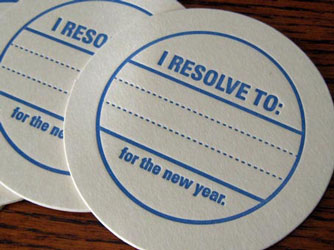 Hi guys -
After the seemingly long and endless holiday break (at least for me it was), we're all excited to get back to work – acting wise, I mean.
What are your resolutions or goals for the year?
Let me know by leaving a comment here or emailing me at Lance@dailyactor.com
I'll write up a column with some of them and include your twitter handles, facebook pages or websites if you want them included. 
Let's all hope for a great year!