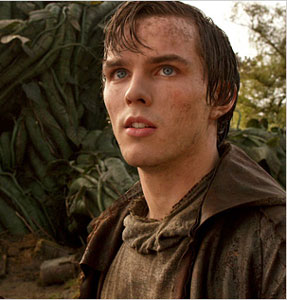 Nicholas Hoult is not a fan of doing press, but after his success in Warm Bodies and his upcoming roles in Jack The Giant Slayer, Mad Max: Fury Road, and X-Men: Days of Future Past, he's going to have to get used to it.
"It's been extremely boring [doing interviews]," he said while doing yet another interview with Collider.com.  "I've been answering the same questions about either Warm Bodies or Jack for days on end and it becomes quite tedious, but it's part of the job.  The good thing about Warm Bodies and this is that they're films that I was very happy to work on and I'm proud of, so that makes it easier, and so far people seem to be responding well to them, so that makes it easier."
It's not that Hoult isn't appreciating his triumphs in Hollywood.  He first came to moviegoers' attention when he made About a Boy back in 2002, and has since won acclaim for his roles in the TV series Skins and the Academy Award-nominated film, The Single Man.  He knows that his current success will only help fuel his career forward.  "That's the main thing about that.  When something is successful it means hopefully it opens up other doors and means you carry on to do things you like and care about, and work with good people." Read more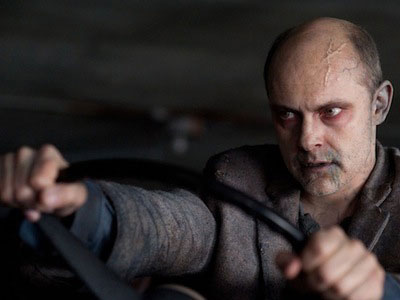 Rob Corddry actually had to do quite a lot of preparation for his role as a zombie in the new film, Warm Bodies.  In order to properly portray the walking dead, Corddry first got some advice from his wife, a speech therapist.
"I went about it as if I was playing a brain-injured patient," the actor said in an interview with Flicks and Bits.  "We talked about how brain-injured patients can sometimes see the word in their head, but they don't know what it is or what it means, and it's hard to get it out.  So, even when I'm grunting, I'm trying to make a word."
After that prepping, Corddry also went through some physical training.  "The hard part was that we did a workshop with a Cirque du Soleil guy for a couple of hours, for the movement—that was pretty embarrassing," he recalled.  "It was like theater class in college, the worst kind.  But we learned a lot from it and Nic [Hoult, the lead in the film] and I really bonded.  Other than that it was cool, if you're saying something or not you still have to have a light in your eyes or no one's going to believe you." Read more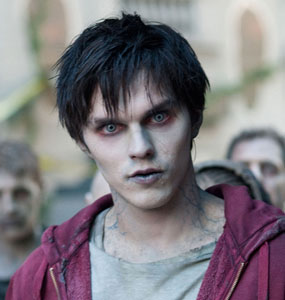 Nicholas Hoult might need to rethink how much of a celebrity he is.  After starring in Warm Bodies, the actor is probably not going to stay under the radar for much longer.
"I don't think anyone knows who I am, so I'm not too worried about [over-exposure] at the moment," he said to Interview.  "There's something to say for not working for the sake of it, and trying to do things that you want to see.  I guess as people get more fans, then they have to be more respectful to the fact that people are going to see the films, and that they're giving the fans a good show for their money.  But no, should I be worried?"
By all accounts, yes.  Hoult first jumped onto the scene 11 years ago as the youngster in About a Boy.  But with a slew of high-profile roles like Mad Max and Jack the Giant Slayer coming up, the actor is most likely going to lose his anonymity quickly.  That's not to say he hasn't enjoyed the route his career has taken up to this point. Read more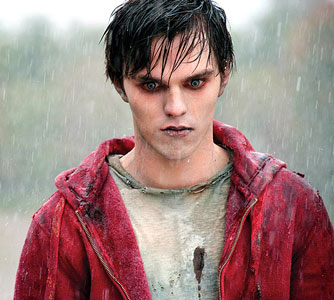 With his role as a zombie in love in Warm Bodies, Nicholas Hoult might finally be able to prove he's not just another child actor hoping to be taken seriously as an adult.
After starring in About a Boy back in 2002, Hoult could have been considered just another baby-face.  But the actor, now 23, wants to change that impression.  "It's hard to find anyone to take me seriously as an actor at all," he confessed in an interview with The Huffington Post.  "There's definitely pressure to being a lead in a film.  I've been fortunate before to have worked with great actors and great directors, but I haven't been a lead role in quite a few years.  You can kind of hide in the shadows and just turn up, do a few good scenes and everyone likes you—if it goes well.  With this, there's much more to it; trying to create a grounded story and an arc to the character." Read more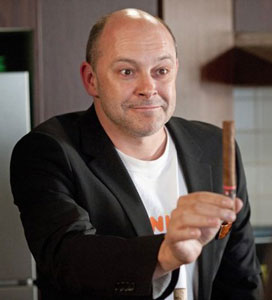 Rob Corddry made his debut on The Daily Show with Jon Stewart in the spring of 2002 and quickly became one of the most popular correspondents to emerge from the groundbreaking program. He continued with the show through the fall of 2006, and has since made guest appearances.
In 2007, he starred in the television series The Winner, created by Seth MacFarlane and Ricky Blitt. Joining the throngs of many other critically acclaimed shows before it, The Winner lasted only a half-dozen episodes before it was taken off the air. Writing and creating his own comedic content, Mr. Corddry was one of the first talents to craft original "television-esque" programming for the Internet. Teaming up with Warner Bros. TV Group's digital arm, Studio 2.0, he served as creator, writer, and director of the web series Childrens Hospital, which spoofs the medical drama genre. Launched in December 2008, the 5-minute chapters starred him alongside Jason Sudeikis, Lake Bell, Megan Mullally, and Ed Helms, among others. The series won the Webby Award for Comedy: Long Form or Series and received two other nominations including for his performance. Season 2 then debuted on Adult Swim, making Childrens Hospital one of only two shows ever to make the successful transition from a web series to a television series. Season 3 aired in 2011, and season 4 will debut this year. Read more