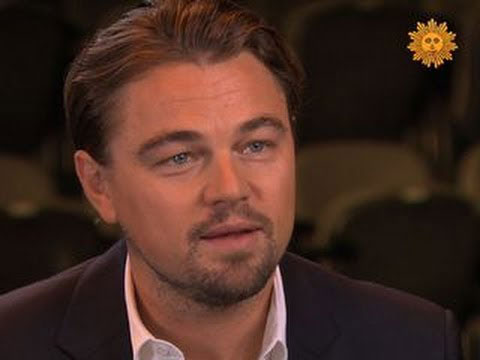 Many actors aspire to have a place in today's Hollywood like Leonardo DiCaprio's… including DiCaprio himself, had you asked him 20, 15, 10, or even 5 years ago. In an interview with CBS Sunday Morning, DiCaprio spoke about his earliest aspirations to become an actor, which actor he has worked with who had the biggest influence on him, and how he feels about his current place in Hollywood.
Despite his current acclaim as an actor, DiCaprio never went to acting school. He reveals, "I went to drama class in junior high and high school, but I never had sort of formal training or anything like that, no." However, he was always interested in acting. He explains, "I grew up in a kind of an artistic household. I was always kind of imitating my dad's friends and I would imitate everyone around us in the neighborhood. And I'd carry that over in school and get into a lot of trouble constantly. Once I found out that people actually got paid for this, I was like, all right!" Read more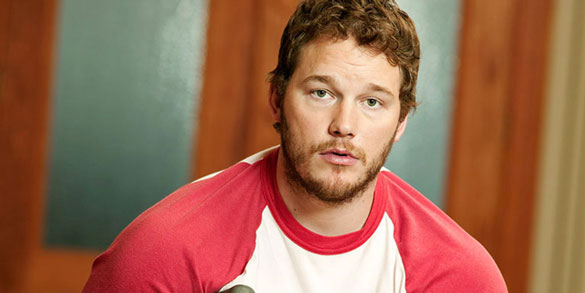 Before the announcement that Chris Pratt would star as Star-Lord Peter Quill in Marvel's Guardians of the Galaxy, not many people would have pegged the Parks and Recreation actor as an intergalactic superhero. In fact, even Pratt himself was one of the doubters. However, he reveals that as he tested for the role he began to feel like there was no way he wouldn't be cast in the lead role in what could potentially be the biggest blockbuster film of the summer. Read more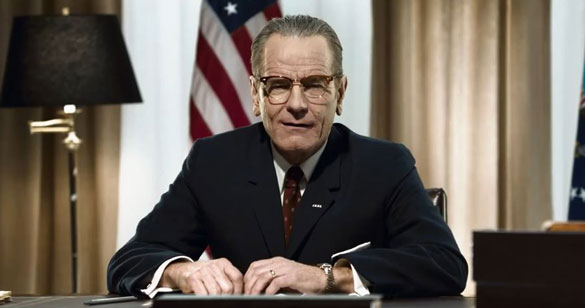 How do you follow-up a successful series like Breaking Bad? If you're Bryan Cranston, you head to Broadway. He will be making his Broadway debut as Lyndon Baines Johnson in the play All the Way.
He talked to The New York Times about why he took on such a challenge.
"I wanted to play L.B.J. because he is the King Lear of modern theater in this play," said Cranston. Read more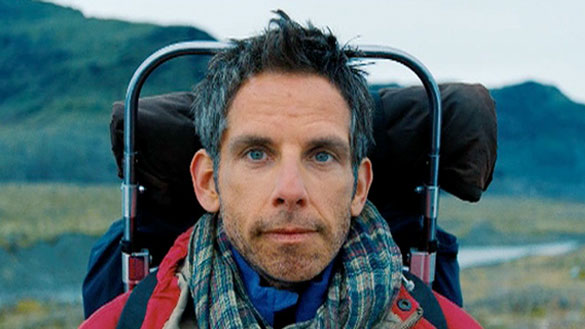 Ben Stiller is best known as an actor, but he has also directed five movies including his upcoming film The Secret Life of Walter Mitty.  In fact, Stiller directed most of the films he is best known for, and he even directed Robert Downey, Jr. to an Oscar nomination for Tropic Thunder.  So while it's no surprise that Stiller wants to direct more films, what is surprising is Stiller is anticipating that one day he won't even act.  He spoke to The Hollywood Reporter about why he thinks his time in front of the camera might one day be over. Read more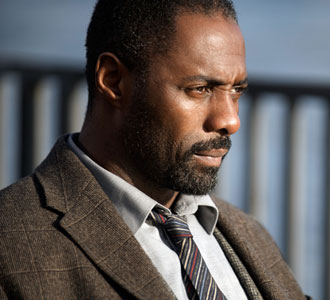 Idris Elba talks to Gold Derby editor Daniel Montgomery about his incredibly busy year. He's starred in Pacific Rim, Luther, Thor: The Dark World and the upcoming Mandela: Long Walk to Freedom.
In the interview, he talks about the research he did to play Nelson Mandela, the prosthetics he wore and tons more. 
Interestingly about the prosthetics, he said when he wore the them, he literally became Mandela. Good stuff, especially if you like Elba. Which I do.
Check it out below! Read more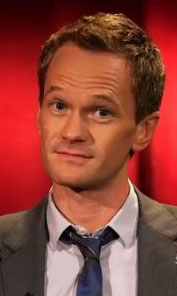 Neil Patrick Harris is one busy guy. He's simultaneously working on the final season of How I Met Your Mother, gearing up for his upcoming Broadway show, Hedwig and the Angry Inch and just directed a new magic show called Nothing to Hide.
He recently talked with Speakeasy about all of those projects, including the research and physical transformation he's doing for Hedwig and what he's going to miss most about How I Miss Your Mother. He also talks about hosting an upcoming evening with the fantastic NYC show, Sleep No More.
Check it out below! Read more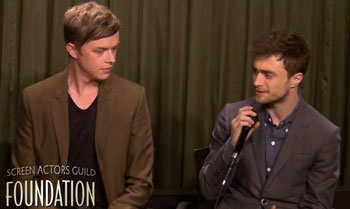 Daniel Radcliffe and Dane DeHaan star in the new film, Kill Your Darlings, the untold story of a murder that brought together a young Allen Ginsberg (Radcliffe), Jack Kerouac (Jack Huston), William Burroughs (Ben Foster) and Lucien Carr (DeHaan) at Columbia University in 1944.
The story is fascinating because it's absolutely true. These brilliant writers – who would create the Beat Generation of writers – were friends way before they were famous and how this murder shaped the rest of their lives.
The SAG Foundation interviewed Radcliffe and DeHaan about the film and how they became attached to it (Radcliffe actually auditioned for it), the research and rehearsal, how they got their SAG cards, their worst auditions and tons more.
Check it out below! Read more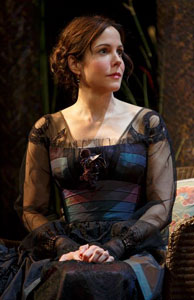 Though Weeds star Mary-Louise Parker is currently appearing in The Snow Geese, a new play by Sharr White that is now in previews on Broadway, she has a few words of concern about it that she gave to The New York Times earlier this week.  But if you know her Broadway history, you shouldn't be too concerned.
Parker is a Broadway veteran, having made her debut in 1990 in Prelude to a Kiss.  And though she has appeared in several plays since, Parker has had some — let's say abrasive — experiences on Broadway.  She had a publicized backstage feud with director Ian Rickson during her last Broadway play, Hedda Gabler (she describes their relationship as, ""It wasn't a marriage made in heaven" and "There wasn't perfect alchemy"), and during the run of her debut show she once threw a shoe at an audience member who left mid-performance.  But according to Parker, "One person's crazy is another person's refreshing.  I was always a very hidden, quiet child, and in some ways I can be opaque as an adult. I can have an air of vacancy about me. I can see it in my son. He can go so far away, and people made fun of me as a kid about that. But I hate fakeness. You have to be true to yourself." Read more
Have you dated an actress (or actor)? Then you should watch this Saturday Night Live commercial from this weekends show.
24-Hour Energy. Get the energy you need to date an actress.
Check it out below! Read more
The SAG Foundation has been doing some really Q&A's lately and this one, with Emily Deschanel and David Boreanaz from Bones, falls into that category. 
Moderated by Sandra Gonzalez from Entertainment Weekly, the two talk about the show, working together, their careers, acting and being an actor and tons more.
"I love talking to actors. This is great." – David Boreanaz
Check it out below! Read more