No one can say that Benedict Cumberbatch isn't having success in both movies and television these days with Star Trek Into Darkness and Sherlock, but the clearly-enunciating Englishman once blew the chance to conquer a third type of media: video games.  On top of that, he blew the chance to play English icon James Bond in a video game… all because he didn't dress for the part!
He reveals, "I once got the chance to play James Bond in a computer game. But when I got to the audition there were men in their late 40s in dinner jackets there. I went in casual wear.  I thought I would shake it up though and I started to dive over sofas and do all the gun poses and I did not get a call. I am still waiting." Read more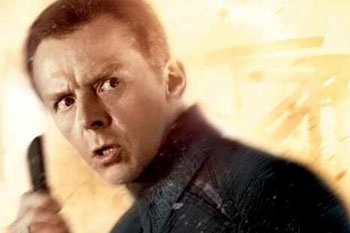 Though Star Trek's original Scotty, James Doohan, was among Star Trek fans' favorite actors on the original series, many of them were happy when comedic English actor Simon Pegg was cast as Scotty in the 2009 movie reboot of the series.  In an interview with Time, Pegg speaks about the challenge of taking on a role well established by another actor and what it feels like working with his Star Trek castmates again in Star Trek Into Darkness.
Because Pegg and the cast were playing characters beloved by millions and so tied to their original performers (Doohan performed as Scotty on the original Star Trek series, the animated series, seven films, and several video game adaptations and guest appearances), Pegg notes the difficulty of stepping into the role.  He explains, "We all had that tricky task of channeling our forbears without ever impersonating them. We had to look at what they had done before and build on it, and make our own version of it. But at the same time, respect choices they made and parlay that into what we did." Read more
I think just about any actor would love to pick the brain of Meryl Streep, who is widely recognized as one of the best actresses of all time. 
Benedict Cumberbatch admits that he approached Streep on the set of August: Osage County, which is due out later this year, to ask her about how she would approach a multi-layered character like his Star Trek Into Darkness villain John Harrison.  Unfortunately, Streep didn't have much advice for him — but as he tells New York magazine, that was oddly exactly what he was hoping for! Read more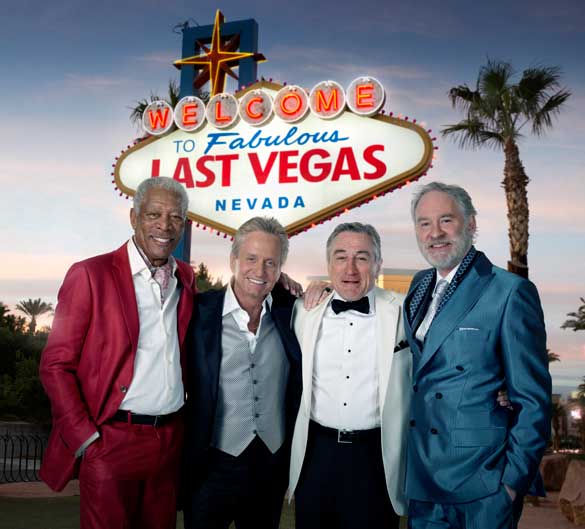 Last Vegas: Billy (Academy Award®-winner Michael Douglas), Paddy (Academy Award®-winner Robert De Niro), Archie (Academy Award®-winner Morgan Freeman) and Sam (Academy Award®-winner Kevin Kline) have been best friends since childhood. So when Billy, the group's sworn bachelor, finally proposes to his thirty-something (of course) girlfriend, the four head to Las Vegas with a plan to stop acting their age and relive their glory days. However, upon arriving, the four quickly realize that the decades have transformed Sin City and tested their friendship in ways they never imagined. The Rat Pack may have once played the Sands and Cirque du Soleil may now rule the Strip, but it's these four who are taking over Vegas.
Directed by Jon Turteltaub
Written by Dan Fogelman
Starring Michael Douglas, Robert De Niro, Morgan Freeman & Kevin Kline
In Theaters: November 1st Read more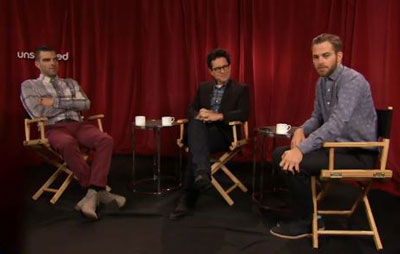 Chris Pine, Zachary Quinto and director J.J. Abrams got together at the offices of Moviefone to answer some mostly ridiculous fan questions about Star Trek Into Darkness.
Quinto was asked a weird question about if he's worn the Spock ears naked, Pine is asked what the toughest decision he's ever had to make in his career (this was a good one actually and he gave a good, thoughtful answer), and which ship would win in a fight, the Enterprise or Millennium Falcon.
Check out the videos below! Read more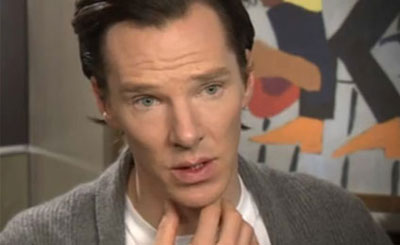 We posted how Benedict Cumberbatch recorded his Star Trek Into Darkness audition on his iPhone a while back but in the video below, Cumberbatch actually explains how that all came about and how he actually did it, complete with the help of his God sons.
The video is from the awful Entertainment Tonight and they show how bad they are with the ominous background music playing in the background. Seriously, what's up with that? It's like they are waiting for him to attack the cameraman.
Check it out below. Read more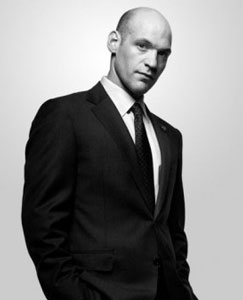 The gang at Gold Derby talked with Corey Stoll, who played Congressman Peter Russo in the great Netflix series, House of Cards.
In the interview, he talks about working with House of Cards director David Fincher and all of the takes the director likes to do, if he had any huge challenges playing a character with a substance abuse problem and how having the show on Netflix was "a huge relief."
Stoll is absolutely fantastic in the show and I think he's the heart of the series. If you haven't watched it yet, you definitely should. 
Beware – there are a ton of spoilers! Do not watch this if you haven't seen the show. 
Check it out below! Read more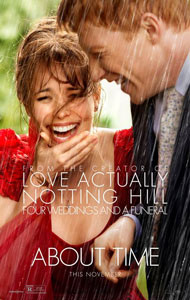 About Time: At the age of 21, Tim Lake (Domhnall Gleeson) discovers he can travel in time… 
The night after another unsatisfactory New Year party, Tim's father (Bill Nighy) tells his son that the men in his family have always had the ability to travel through time.  Tim can't change history, but he can change what happens and has happened in his own life—so he decides to make his world a better place…by getting a girlfriend.  Sadly, that turns out not to be as easy as you might think.
Moving from the Cornwall coast to London to train as a lawyer, Tim finally meets the beautiful but insecure Mary (Rachel McAdams).  They fall in love, then an unfortunate time-travel incident means he's never met her at all.  So they meet for the first time again—and again—but finally, after a lot of cunning time-traveling, he wins her heart.
About Time is a comedy about love and time travel, which discovers that, in the end, making the most of life may not need time travel at all.
Cast: Domhnall Gleeson, Rachel McAdams, Bill Nighy, Tom Hollander, Margot Robbie
Written and Directed by: Richard Curtis 
In Theaters: November 1, 2013 (Limited Engagements), November 8, 2013 (Wide) Read more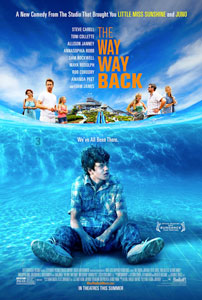 Synopsis: The Way, Way Back is the funny and poignant coming of age story of 14-year-old Duncan's (Liam James) summer vacation with his mother, Pam (Toni Collette), her overbearing boyfriend, Trent (Steve Carell), and his daughter, Steph (Zoe Levin).  Having a rough time fitting in, the introverted Duncan finds an unexpected friend in gregarious Owen (Sam Rockwell), manager of the Water Wizz water park. Through his funny, clandestine friendship with Owen, Duncan slowly opens up to and begins to finally find his place in the world – all during a summer he will never forget. 
Written & Directed by Nat Faxon & Jim Rash
Starring Steve Carell, Toni Collette, Allison Janney, AnnaSophia Robb, Sam Rockwell, Maya Rudolph and Liam James, Amanda Peet and Rob Corddry
In Theaters July 5th Read more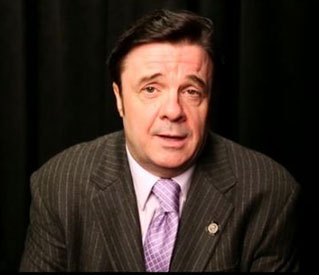 Broadway.com has a series of videos called 'Secrets of Tony Nominees!' and in this installment, they asked Tony Nominee Nathan Lane (The Nance) a handful of questions like what his life-changing role is, his Broadway hero's and the first Broadway show he ever saw.
Check it out below! Read more