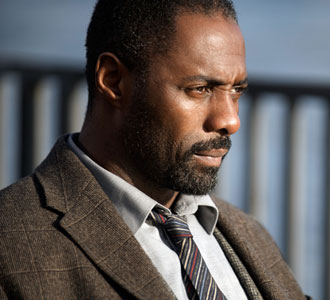 Idris Elba talks to Gold Derby editor Daniel Montgomery about his incredibly busy year. He's starred in Pacific Rim, Luther, Thor: The Dark World and the upcoming Mandela: Long Walk to Freedom.
In the interview, he talks about the research he did to play Nelson Mandela, the prosthetics he wore and tons more. 
Interestingly about the prosthetics, he said when he wore the them, he literally became Mandela. Good stuff, especially if you like Elba. Which I do.
Check it out below! Read more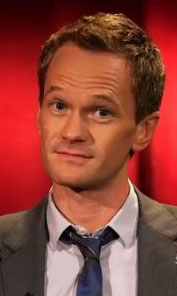 Neil Patrick Harris is one busy guy. He's simultaneously working on the final season of How I Met Your Mother, gearing up for his upcoming Broadway show, Hedwig and the Angry Inch and just directed a new magic show called Nothing to Hide.
He recently talked with Speakeasy about all of those projects, including the research and physical transformation he's doing for Hedwig and what he's going to miss most about How I Miss Your Mother. He also talks about hosting an upcoming evening with the fantastic NYC show, Sleep No More.
Check it out below! Read more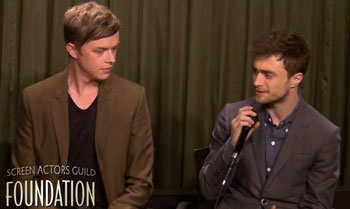 Daniel Radcliffe and Dane DeHaan star in the new film, Kill Your Darlings, the untold story of a murder that brought together a young Allen Ginsberg (Radcliffe), Jack Kerouac (Jack Huston), William Burroughs (Ben Foster) and Lucien Carr (DeHaan) at Columbia University in 1944.
The story is fascinating because it's absolutely true. These brilliant writers – who would create the Beat Generation of writers – were friends way before they were famous and how this murder shaped the rest of their lives.
The SAG Foundation interviewed Radcliffe and DeHaan about the film and how they became attached to it (Radcliffe actually auditioned for it), the research and rehearsal, how they got their SAG cards, their worst auditions and tons more.
Check it out below! Read more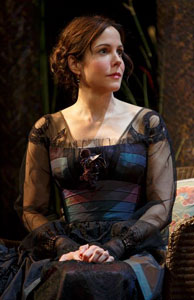 Though Weeds star Mary-Louise Parker is currently appearing in The Snow Geese, a new play by Sharr White that is now in previews on Broadway, she has a few words of concern about it that she gave to The New York Times earlier this week.  But if you know her Broadway history, you shouldn't be too concerned.
Parker is a Broadway veteran, having made her debut in 1990 in Prelude to a Kiss.  And though she has appeared in several plays since, Parker has had some — let's say abrasive — experiences on Broadway.  She had a publicized backstage feud with director Ian Rickson during her last Broadway play, Hedda Gabler (she describes their relationship as, ""It wasn't a marriage made in heaven" and "There wasn't perfect alchemy"), and during the run of her debut show she once threw a shoe at an audience member who left mid-performance.  But according to Parker, "One person's crazy is another person's refreshing.  I was always a very hidden, quiet child, and in some ways I can be opaque as an adult. I can have an air of vacancy about me. I can see it in my son. He can go so far away, and people made fun of me as a kid about that. But I hate fakeness. You have to be true to yourself." Read more
Have you dated an actress (or actor)? Then you should watch this Saturday Night Live commercial from this weekends show.
24-Hour Energy. Get the energy you need to date an actress.
Check it out below! Read more
The SAG Foundation has been doing some really Q&A's lately and this one, with Emily Deschanel and David Boreanaz from Bones, falls into that category. 
Moderated by Sandra Gonzalez from Entertainment Weekly, the two talk about the show, working together, their careers, acting and being an actor and tons more.
"I love talking to actors. This is great." – David Boreanaz
Check it out below! Read more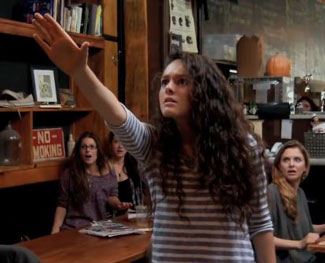 Here's a marketing video, called 'Telekinetic Coffee Shop Surprise', put together by Sony for the upcoming film, Carrie.
It's awesome!
The studio set-up hidden cameras, a fake wall, remote controlled tables and chairs and other insane stunts and props inside a coffee shop in New York City. They hired actors and a stunt man to perform in the shop and filmed the reactions to the unknown teen going all 'Carrie' on the place.
The video itself is pretty damn cool but after watching it, how much freakin fun do you think the girl playing the Carrie role had? I'd bet it was a blast.
Check out the madness below! Read more
Listen to that voice and that command he has while reading.
Recorded at Air Studios in London, Tom Hiddleston reads Shakespeare's Sonnet 18, 'Shall I compare thee to a summer's day' from The Love Book app.
The Love Book interactive app has a selection of poems, quotes, short stories and love letters all inspired by that most noble (but troublesome) theme of love. Other readers on the app are Helena Bonham Carter reading from Harry Potter, Damian Lewis and Hiddleston also reading some ee cummings works.
Check it out below! Read more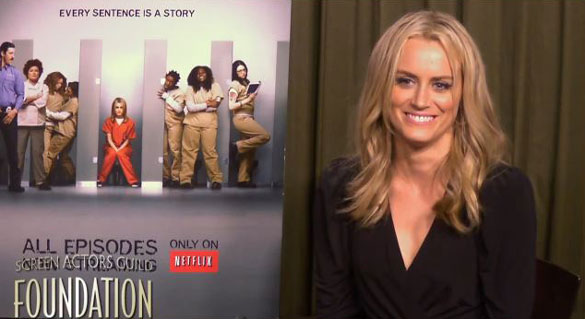 The SAG Foundation talked with Taylor Schilling, star of the fantastic (and addictive) Netflix series, Orange is the New Black.
Interviewed by Variety's Jenelle Riley, Schilling talks about how she got the part of Piper, working on the show, her career, being directed by Jodie Foster and tons more. It's a little over a half hour long and I enjoyed every bit of it.
Best quote: On auditions and getting roles she says, "The things that feel the most right are the easiest." 
Check it out below!  Read more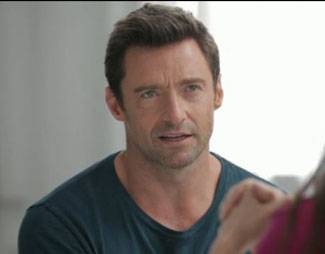 Time Magazine recently got together with Hugh Jackman for their '10 Questions with…' segment. In the interview, he talks about Prisoners, overcoming his childhood fears, Broadway, learning to act in Australia ("You have to be versatile," he says) and more.
Best quote: "I'm a typical actor. Someone picks me up in the morning, they give me something to wear, they tell me what to say, they feed me and they send me home."
Check it out below! Read more