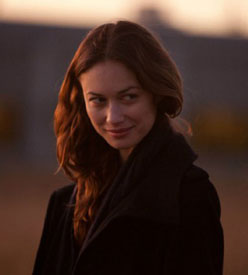 Olga Kurylenko is ready to prove she's more than just a pretty face.  Although she got her start modeling and starred as a Bond girl in Quantum of Solace, she's hoping to branch out more.
"That's not what an actor hopes to play," she said in an interview with The New York Post. "They've mostly been dull and just arm candy."
With her new role in Terrence Malick's To the Wonder, Kurylenko did as much preparation as possible.  "I had to read three Russian novels: Anna Karenina, The Idiot and The Brothers Karamazov," she recalled.  "They were very tiny little novels.  After that it was just discussions about what I drew from the books, how we can compose the character, and what similarities are there between [her character] and the different female characters in those books." Read more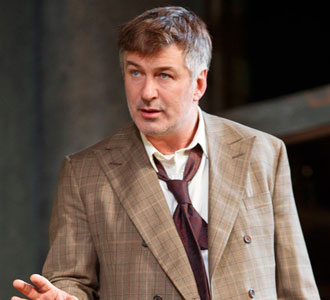 It was certainly an unexpected announcement that Orphans, starring Alec Baldwin, would be closing on Broadway on May 19, several weeks before its originally scheduled closing on June 30.  Baldwin took the opportunity to provide some explanation for the closing in one of his columns for The Huffington Post.  It's curious to see exactly what Baldwin — who has never been shy about saying his piece (for good or for bad) — blames for the play's early closing.
Baldwin compares the experience on Orphans to what he calls his last role in a "legit" Broadway play, A Streetcar Named Desire in 1992.  Baldwin points out that during that production any bad publicity having to do with arguments or fights was swept under the rug by the producers.  He writes, "Bad press about films or shows of any kind can negatively affect your chances. The opportunity to influence an audience through any kind of well-conceived or well-timed ad campaign is lost. First impressions do count. If 'trouble' is that first impression, it's difficult to swim out of that riptide." Read more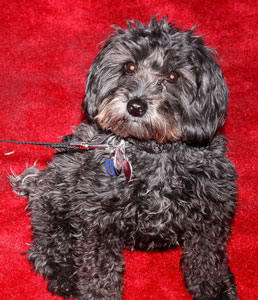 What's with animals on Broadway this season?  Not only do we have a cat in Breakfast at Tiffany's and a dog in Annie, but another pooch has taken the stage in the revival of Pippin.  However, Porridge the dog isn't some superstar stage dog.  In fact, the poodle-mix is owned and trained by Matthew James Thomas, who also stars in Pippin at the Music Box Theatre.
Thomas, a UK actor who debuted on Broadway in Spider-Man: Turn Off the Dark as the alternate Spider-Man (performing in two shows per week), bought Porridge from a rundown pet store after moving to New York City.  He explains to The New York Post, "Through the window, I saw a little black dog curled up in a cage, and he just looked at me."  Though he took a brief trip to Starbucks to convince himself to stick to his original plan of adopting a puppy from the Human Society, he couldn't help himself and returned to buy Porridge, whom he named after a family dog that had once saved the life of Thomas' mother. Read more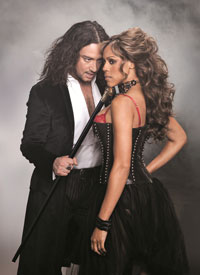 That was quick. It was announced today that the new Broadway production of Jekyll & Hyde – starring Constantine Maroulis and Deborah Cox – will play the final performance of its limited Broadway engagement on Sunday, May 12th, after 15 previews and 30 regular performances at the Marquis Theatre
After a 25-week national tour which launched in October 2012 in San Diego, the musical began previews on Broadway Friday, April 5th and opened on Thursday, April 18th.
I saw the show when it first started its tour and it was awful. I mean awful. I'd heard that it had gotten better by the time it hit Broadway… but I guess not.
In addition to Maroulis and Cox, the cast also features Teal Wicks (Wicked) as 'Emma Carew', Laird Mackintosh (Mary Poppins) as 'John Utterson', Richard White (The Most Happy Fella) as 'Sir Danvers Carew', David Benoit (Avenue Q) as 'Bishop/Spider', Stephen Mitchell Brown, Jerry Christakos, Dana Costello, Wendy Fox, Brian Gallagher, Sean Jenness, Mel Johnson Jr., James Judy, Ashley Loren, Courtney Markowitz, Aaron Ramey, Emmy Raver-Lampman, Rob Richardson, Blair Ross, Doug Storm, Haley Swindal and Jason Wooten. Read more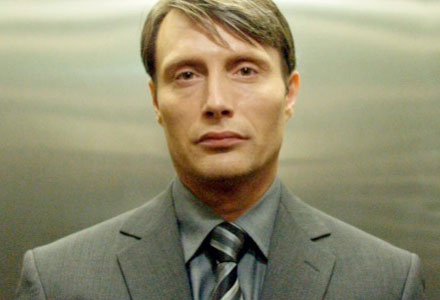 It seems like there would be many challenges to playing an iconic character like cannibal serial killer Hannibal Lecter.  Luckily for Mads Mikkelsen, he's not a picky eater.
"I've never been afraid of eating strange things," he admitted in an interview with Metro.  "There was one dish, head cheese [a jellied loaf made from the head, feet, tongue and heart of a pig], which smelt a bit odd—I hadn't realized before that it wasn't cheese at all.  But I still tried it.  It was delicious."
Mikkelsen is currently portraying Lecter in the NBC series, Hannibal, based on Thomas Harris' novels.  The role was made famous by Brian Cox in the 1986 film Manhunter and by Anthony Hopkins in The Silence of the Lambs in 1991. Read more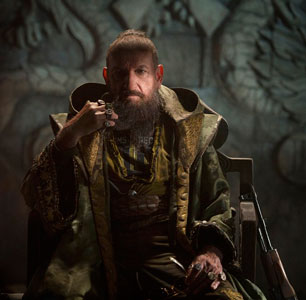 Without spoiling much, Ben Kingsley absolutely steals the show in Iron Man 3.  He plays the Mandarin, a terrorist who controls the television airwaves in order to broadcast his vicious acts.  However, there is so much more to the Mandarin than his mysterious yet oddly-accented warnings to the Western world, and much of that comes from the really effective performance of Kingsley. 
He spoke to GQ about playing such an offbeat character opposite Robert Downey, Jr. as the superheroic Iron Man. Read more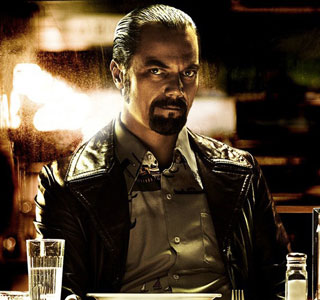 Michael Shannon's big movie this year is undoubtedly Man of Steel, in which he plays the Superman villain General Zod, but those who enjoy Shannon in his dark roles are also looking forward to his role as real-life serial hit man Richard Kuklinski in The Iceman.  After filming a haunting test scene, Shannon was drawn to starring as Kulinski in order to delve into his sordid character.
Shannon's test scene — which has been viewed over 150,000 times on YouTube — gave director Ariel Vromen a chance to see if Shannon would work in the role.  He explains, "It was an opportunity for Ariel to get a little warm-up because he wanted to make this film for such a long time.  I think it was good to get that practice run and see what it was like. And it was a lot of fun." Read more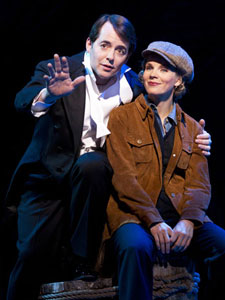 After 27 previews and 478 regular performances at the Imperial Theatre, the producers of the Tony Award-winning musical comedy Nice Work If You Can Get It have announced that the Broadway production will play its final performance on Saturday, June 15th.

The production began performances on March 29th, 2012 and opened on Apr 24th, 2012. A national tour will be launched in the 2014-2015 season.
For most of the cast who have been with the show since the beginning, it was definitely nice work.
The production stars two-time Tony Award-winner Matthew Broderick, Tony Award nominee Jessie Mueller, two-time Tony Award-winner Judy Kaye as Estonia Dulworth, Emmy and Tony Award winner Blythe Danner as Millicent Winter, Tony Award winner Michael McGrath as Cookie McGee, Tony Award nominee Jennifer Laura Thompson as Eileen Evergreen, Chris Sullivan as Duke Mahoney, Robyn Hurder as Jeannie Muldoon, John Treacy Egan as Chief Berry, Conrad John Schuck as Senator Max Evergreen. Academy Award winner Estelle Parsons returns to the role of Millicent Winter on Tuesday, April 30th. Read more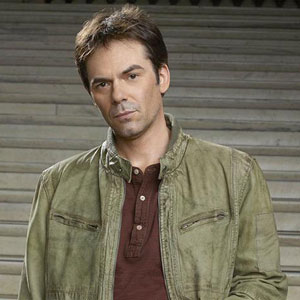 It's hard to imagine Billy Burke playing any other character in NBC's Revolution besides Miles Matheson.  But the pilot was actually shot with Burke playing militia leader Sebastian Monroe.
"After shooting my part of the pilot, Eric [Kripke, showrunner] called me and said, 'I think you'll find this good news: We'd like you to play Miles," Burke recalled in an interview with The New York Post.
The actor was immediately sold on being a part of the series (no matter which role he was going to play.)  "We met on a Sunday and they sat there and started pitching me on the idea of the show," he said.  "I stopped them in the middle and said, 'You don't have to pitch this.  I'm in, based on what this show is and what the pedigree is here.'" Read more
Parks and Recreation star Chris Pratt might be an offbeat choice for any role in a superhero film, let alone the lead role of Peter "Star-Lord" Quill, the leader of Marvel Comics' intergalactic super-team the Guardians of the Galaxy.  But according to director James Gunn, when we see Pratt in the film next summer we're going to forgo any perception we might have of him.
Gunn explains, "Everybody knows Chris Pratt is in the movie, and I saw maybe 80 to 100 guys read for Peter Quill. I was very specific that I wanted it to be somebody really extraordinary. I really had Robert Downey Jr in mind a lot. You had this guy who came in and he inhabited Tony Stark, when you first saw Tony Stark he blew your mind, you couldn't believe what you were seeing. I knew that I needed somebody to blow my mind like that." Read more