Podcast: Play in new window | Download (Duration: 29:33 — 13.6MB)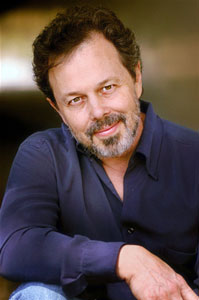 I grew up watching Curtis Armstrong. In films like Risky Business, Revenge of the Nerds, Better Off Dead  and One Crazy Summer, he created some of the most memorable characters and comedic performances ever.
Since that burst of genius (yeah, I said genius), he's been working non-stop, appearing in dozens of films and TV shows. He's recurring on New Girl and Supernatural and voices Snot on American Dad and he's recently partnered up with his Nerds co-star, Robert Carradine, to create, produce and host the TBS reality show, King of the Nerds.
I talked to Curtis about his incredible career, his early theatre work, creating his characters and King of the Nerds!
For the full interview, click the audio link above or download it from iTunes.
Follow Curtis on Twitter! King of the Nerds airs on TBS on Thursdays at 10/9c Read more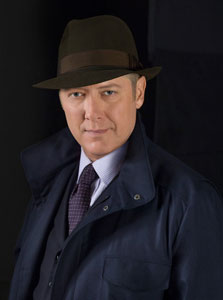 The Blacklist is one of the highest rated new shows this season and much of that reason is because of James Spader. People love to watch him work (including me). His acting choices and use of his voice are so unique, it's just a blast to watch him.
Spader plays Raymond 'Red' Reddington, an ex-government agent  who has been one of the FBI's most wanted fugitives. He had been brokering shadowy deals for criminals across the world, but in the pilot, he mysteriously surrendered to the FBI with an offer to help catch the blacklist of criminals under the condition that he speaks only to Elizabeth "Liz" Keen (Megan Boone), an FBI profiler fresh out of Quantico.
In this interview, Spader talks about his character and the research he did, shaving his head for the role, creating a character and playing Ultron in The Avengers 2.
The Blacklist airs at 10pm on Mondays on NBC Read more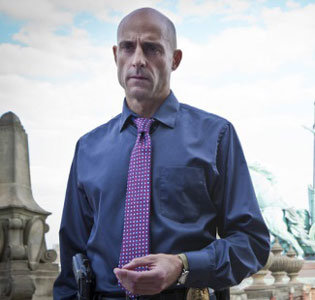 It often happens in the theater, but it does not happen often on TV. For British actor Mark Strong, he's reprising his role as Frank Agnew in the new AMC series Low Winter Sun. He originally played the character in a 2006 British miniseries which was the inspiration for the American show.
Strong talked to the LA Times about getting cast twice as the same character.
He said, "I think [showrunner] Chris Mundy was looking for somebody who could play 'the Mark Strong part' until somebody said, 'Have you asked him?' and he said, 'No.' Susie [Fitzgerald], who's the creative head at AMC, said, 'Oh, he makes movies, we're never going to get him.' And somebody said, 'Well, just ask him.'" Read more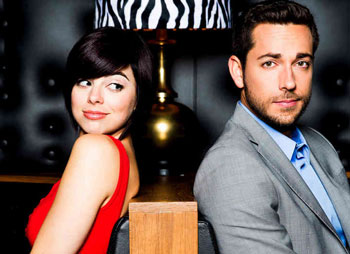 Krysta Rodriguez might have gotten famous more recently because of her role on Smash, but she's no Broadway novice.  She has been appearing on Broadway for a decade after debuting at age 19 in Good Vibrations.  She's since appeared in A Chorus Line, Spring Awakening, In the Heights, and The Addams Family, mostly in the ensemble or in understudy roles. 
However, she finally gets the whole spotlight in First Date, a new Broadway musical in which she stars opposite Zachary Levi.  She spoke to The Huffington Post about her career, most notably on her setbacks including the cancellation of Smash. Read more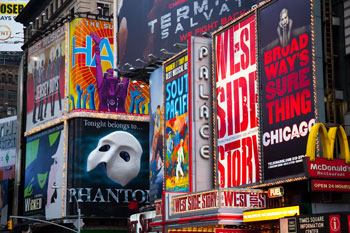 As always, there is both good news and bad news in the Broadway League's annual report of Broadway attendance and grosses.
Broadway attendance totaled 11.3 million tickets sold in the May 2012-May 2013 season, which is a drop 6% from last year's May 2011-May 2012 season, which itself was a 2% drop from the previous year.  To be fair, a major factor for the lower ticket sales this past season was that Hurricane Sandy wiped out a week's worth of performances, and certainly also hurt the sales for the following weeks because of various transportation issues in the aftermath. Read more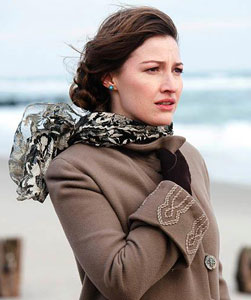 There is no show on television that I follow as closely as Boardwalk Empire, and a big reason for that is incredibly talented actors and actresses featured on the show.  One of the series' strongest lead characters is Margaret Thompson, played by Kelly Macdonald, whose recent career has even lead her to being cast as the lead character in Pixar's last film, Brave. 
In a conversation with NPR, Macdonald talks about what she enjoys about her Boardwalk Empire role, what she learned from her first major audition, and how she feels about being an "untrained" actress.
Macdonald explains that she relishes her role on Boardwalk Empire because it's not the type of role she is usually offered.  She says, "I don't generally get to play the stronger characters.  I get very lovely parts, but they're quite quiet and thoughtful and watchful — and that's all well and good, but I've been enjoying getting my teeth into something else." Read more
Losing the script of a film you're working on is bad enough.  But losing a script to one of the most anticipated sequels of all time, which also happens to be directed by one of the most tight-lipped filmmakers Christopher Nolan?  That's a potential for disaster that could make a lot of very powerful people very disappointed in you.
But that's a disaster that Gary Oldman almost faced when he thought he misplaced the script to The Dark Knight Rises, in which he stars as Batman's ally Commissioner Gordon for a third time. 
He tells the BBC, "I was in a panic for 20 minutes.  I thought, 'where the hell have I put it?'"  Since hardly anyone had access to the script, Oldman's script was personalized.  He adds, "It had my name on it.  They would have killed me." 
Security surrounding the script has gone to extreme measures, with Oldman pointing out, "When he [Nolan] gives the script out, it doesn't have the ending. Characters sometimes change, or their names change. And you have to go to the studio to read it." Read more
Mark Strong will soon be seen in Jean-Jacques Annaud's "Black Gold" and Eran Creevy's "Welcome to the Punch," opposite James McAvoy.
Moviegoers have seen him in notable collaborations over the years with directors Guy Ritchie, on "Sherlock Holmes," "RocknRolla" and "Revolver"; Ridley Scott, on "Robin Hood" and "Body of Lies," for which he received a London Film Critics Circle Award nomination; and Matthew Vaughn, on "Kick-Ass" and "Stardust."
Strong's other films include Tom Alfredson's "Tinker Tailor Soldier Spy" with Gary Oldman and Colin Firth, Peter Weir's "The Way Back," with Jim Sturgess; John Michael McDonagh's "The Guard," with Brendan Gleeson and Don Cheadle; Martin Campbell's "Green Lantern," opposite Ryan Reynolds; Jean-Marc Vallée's "The Young Victoria," opposite Emily Blunt; Pete Travis' "Endgame"; Vicente Amorim's "Good," with Viggo Mortensen; Danny Boyle's "Sunshine"; Stephen Gaghan's "Syriana" with George Clooney; Roman Polanski's "Oliver Twist"; Kevin Reynolds' "Tristan + Isolde"; Thomas Vinterberg's "It's All About Love"; Mike Figgis' "Hotel"; David Evans' "Fever Pitch"; István Szabó's "Sunshine" (1999); and, also for Focus Features, Bharat Nalluri's "Miss Pettigrew Lives for a Day" and Kevin Macdonald's "The Eagle." Read more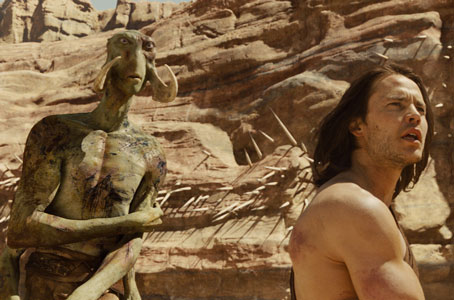 John Carter: From Academy Award(R)-winning filmmaker Andrew Stanton comes "John Carter"–a sweeping action-adventure set on the mysterious and exotic planet of Barsoom (Mars). "John Carter" is based on a classic novel by Edgar Rice Burroughs, whose highly imaginative adventures served as inspiration for many filmmakers, both past and present. The film tells the story of war-weary, former military captain John Carter (Taylor Kitsch), who is inexplicably transported to Mars where he becomes reluctantly embroiled in a conflict of epic proportions amongst the inhabitants of the planet, including Tars Tarkas (Willem Dafoe) and the captivating Princess Dejah Thoris (Lynn Collins). In a world on the brink of collapse, Carter rediscovers his humanity when he realizes that the survival of Barsoom and its people rests in his hands.
Cast: Taylor Kitsch, Lynn Collins, Samantha Morton, Mark Strong, Ciaran Hinds, Dominic West, James Purefoy, Bryan Cranston, Polly Walker, Daryl Sabara, with Thomas Haden Church and Willem Dafoe
Director: Andrew Stanton
In Theaters: March 9, 2012   Read more
In Martha Marcy May Marlene, Academy Award-nominated actor John Hawkes plays Patrick, a character who, as a leader of a farming community in the Catskill Mountains, holds a cult-like position over the other characters.  Playing a character fueled by his own cult of personality and mostly using his chilling voice as his weapon of choice is a definite stretch for most actors, but in an interview with the Los Angeles Times after a screening of the film, Hawkes elaborated on how he managed to create his portrayal of Patrick.
When asked how Patrick sees himself, Hawkes answers that it wasn't something that fueled his performance.  He explains, "You never want to try and play the subconscious of a character… it was most interesting for me for him to believe himself, it just seemed a stronger choice and also I'm trying to convince others to see my way.  But I often wondered in the soul's darkest hour, three in the morning, alone, if he looked in the mirror exactly what he would see."
How did Hawkes create Patrick's cold, calculating presence?  Hawkes explains that it was all about the slow burn to reveal Patrick's evil ways.  In addition, Hawkes believes this helped strengthen the character of Martha (Elizabeth Olsen), who gradually falls in with the agrarian cult.   Read more