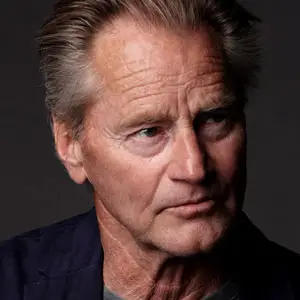 You really won't see Sam Shepard in a blockbuster movie (okay, he was in Stealth, but that's about it), so seeing Shepard's name in the credits of a film is probably a good indication that the movie is at least well-written.  That's because Shepard has always been as much of a writer as an actor and finds himself drawn to quality scripts. In a conversation with The Guardian, he talks about how he values the strength of a film script and why he primarily writes for theater these days.
Shepard admits that he chooses his roles based on how a character is written.  He explains, "I think it's based on the character. So many contemporary scripts are written by committee and they're pretty obviously written by committee. Within the first three to five pages, you can tell how many writers were on this sucker. If there's one writer, it's very distinct and usually they have a hold of something. The people I enjoy working with now are what they used to call 'auteurs': people who write their own material, then shoot it, and they're very rare. I mean, there's a handful of them." Read more
Podcast: Play in new window | Download (Duration: 19:16 — 13.3MB)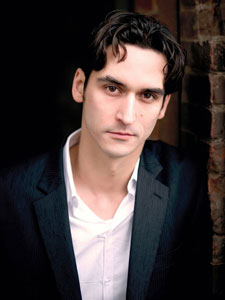 Sean MacLaughlin is traveling the country for the next year with his wife, baby and two dogs. When the "Von Trapp Family Singers" (as he called themselves) eventually stop at a city near you, that's probably because he's about to get on stage to play 'Peron' in the touring production of Evita.
Sean was last seen on Broadway as 'Raoul' in The Phantom of the Opera and he's from my neck of the woods – the Baltimore/DC/Virginia area. I love talking to people from my area and finding out how they got to where they are. Sean played it smart in his early career: before he packed everything up and moved to New York, he went to College at Virginia Tech and got a degree in communications. Then he moved to DC and did a bunch of theatre there because as he told me that he "was a firm believer in not moving to New York without getting experience."
But, before he tried his luck in New York something great happened before that. I'll let him tell the story in the interview below but basically, the success he's having now all comes down to a combination of planning, preparation and luck. We also talk about his audition for Evita and auditioning in general, touring and more!
Evita is currently playing in San Diego. For tickets, click here. Upcoming tour dates include San Jose, Las Vegas and Tempe, AZ. For more tour dates and ticket information, click here.
For the full interview, click the audio link above or download it from iTunes  Read more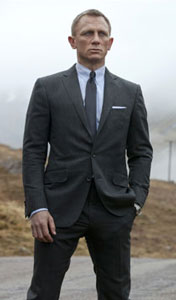 If you're as excited about the upcoming Bond film, Skyfall, as I am, then this 60 Minutes segment from Sunday will only add fuel to the fire.
Anderson Cooper traveled to London to talk with Producers Michael G. Wilson and Barbara Broccoli and star, Daniel Craig, about the enduring legacy of the Bond franchise. He also talks with Craig about playing the iconic character, why he didn't accept the role at first and performing his own stunts for the film.
Skyfall opens November 9th.
Check it out below! Read more
"Stand-up is fun, but you have to travel," Chris Rock says, explaining the appeal of his role in the Broadway play The Mother——With the Hat , a role that will allow him to spend time with his family. "I wanted to do something in New York."
Rock says he is not concerned by the 8 show a week schedule. "I do that many shows when I'm on tour, and I have to fly every day. Now I'll be able to take my kids to school, eat with them some days, even take them to an activity. And I'll be home in time to watch Letterman."
Rock found the premise of the show intriguing.  "It's a dark, dark, dark comedy about — about the human condition. Is that vague enough? I read a number of plays, but when I got to this one, I was like, 'Whoa.' This is going to shock the world. They made me read for the part. And after that, I had to sit with Stephen. Don't let anybody tell you, 'Oh, we begged him …' No, I had to jump through some hoops to get this thing."
Rock says he even enjoys the rehearsals. "It's an amazing process. You really take your time and break down the script. And you don't make a move without consulting the writer. When you're doing a movie, they hate the writer. I know, having written a movie or two. It's like, 'Thank you — goodbye.' "
To read more, go to: usatoday.com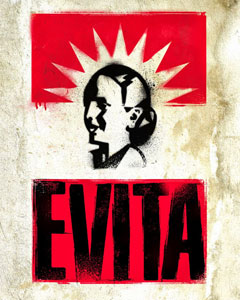 I'm not the biggest fan of Andrew Lloyd Webber. I mean, I appreciate him and his body of work but as far as musicals go, I prefer some dialogue in between my songs. That doesn't stop me from checking out any of his shows though – well, not if they star Ricky Martin , who was Che in the Broadway revival of Evita. You couldn't drag me to that production.  
In this national tour of Evita (now playing in San Diego), the producers thankfully ditch the stunt casting and hired some powerhouse actors for the roles of Eva, Peron and Che.
You know the story of Evita, I'm sure: Eva Perón rises from the slums of Argentina to become the First Lady of the country all the while singing songs that you will be humming for the rest of the week; "Don't Cry for Me Argentina," "Buenos Aires,"  and "Another Suitcase in Another Hall." Read more
Podcast: Play in new window | Download (Duration: 12:24 — 10.0MB)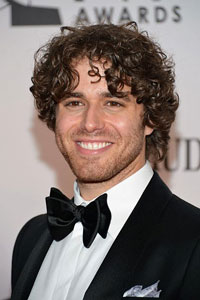 I talked to Josh Young early last year (read the interview here), right about the time that Jesus Christ Superstar opened on Broadway. I had seen him as Judas during the shows run at the La Jolla Playhouse and thought he was fantastic. Since then, he's gotten a Tony Nomination for Superstar and is now traveling the country in Evita.
In the Andrew Lloyd Webber classic, he plays Che but not Che Guevera from previous productions or that horrible movie with Madonna. The producers changed the show around and now his Che is just a working class guy; kind of a man of the people. Josh told me that he actually thinks the way they've worked it now tells the story better. This isn't the first time he's played the role of Che. He originally played Che (the Guevara part) back in 2010 at the Stratford Shakespeare Festival but so much has changed in the show, he said. Especially now because he spends the whole show on-stage.
It was very cool to talk to him a second time to see how his career has progressed since his nomination. We talked if thats helped him with auditions and casting directors, life on the road and oh yeah, Evita!
Evita is currently playing in San Diego. For tickets, click here. Upcoming tour dates include San Jose, Las Vegas and Tempe, AZ. For more tour dates and ticket information, click here.
For the full interview, click the audio link above or download it from iTunes Read more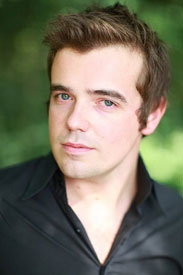 I'm a huge fan of the Harry Potter series, including all of the books and films so when I first heard of the show, Potted Potter – The Unauthorized Harry Experience, I was immediately interested in checking it out. The show takes all seven of the Harry Potter books and condenses them into a seventy minute and from everyone I've talked with, the show is absolutely hilarious.
It's played all over the world and had a summer-long run off-Broadway and now, it's touring America. Created by two-time Olivier Award-nominated actors Daniel Clarkson and Jefferson Turner, the two have since gone onto other projects but have left the show in very capable hands with actors James Percy and Delme Thomas. 
I talked with James recently and he's got quite an interesting story. First of all, he's got a law degree from the University of Liverpool. How many actors have a law degree? Not many but it's good to know because if (when?) I get into some trouble, he's going to be the first guy I call. He's also a stand-up comic and is youngest actor to ever play the role of Wilbur Turnblad in Hairspray.
James, who plays the role of Harry in the show, talked to me about the improv in the show, auditions, why he got a law degree and touring America.
Check out James' website and follow him on Twitter!
Potted Potter is currently in San Diego. For tickets and information, click here. Upcoming shows include Irvine, San Luis Obispo, Pittsburgh and Houston. For more info and tickets, click here. Read more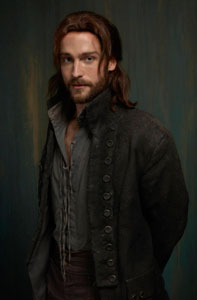 One of the biggest hits of the new season, Sleepy Hollow, returns with an all new episode tonight and I got a chance to talk to series star, Tom Mison on a recent conference call.
Mison is a big presence in British theatre and even won the Sir John Gielgud Award back in 2003. You may have also seen him opposite Rebecca Hall in the HBO miniseries, Parade's End. Mison is a great Ichabod Crane and even though a handful of episodes have aired, I can't imagine anyone else in the role.
In this interview, Mison chats about playing Ichabod Crane, his chemistry with co-star Nichole Beharie and how he's not a fan of ad-libbing.
Sleepy Hollow airs on Mondays at at 9/8 central on Fox Read more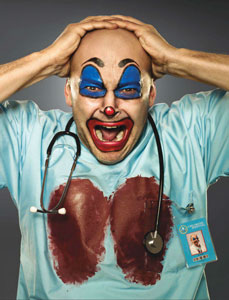 The season finale Adult Swim's immensely funny Childrens Hospital airs this Thursday as a special double episode. When asked if there was anything particularly challenging about filming a double-episode, series creator and star Rob Corddry said the challenges "increased by 50 percent." And that's why I love Corddry; an actual straightforward answer, but yet, still ridiculous. 
The show is a permanent fixture on my Tivo and I never miss an episode. The cast (including Erinn Hayes, Ken Marino, Rob Huebel, Megan Mullally, Lake Bell, Henry Winkler, Malin Ackerman) are some of the best comedic actors working today.
In this interview, he talks about the finale, if winning an Emmy changed anything and his philosophy of life (which is something I will totally live by!).
Childrens Hospital season finale airs Thursday at Midnight on Adult Swim Read more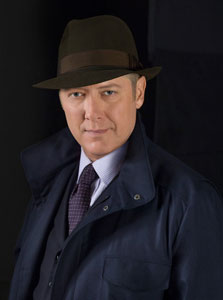 The Blacklist is one of the highest rated new shows this season and much of that reason is because of James Spader. People love to watch him work (including me). His acting choices and use of his voice are so unique, it's just a blast to watch him.
Spader plays Raymond 'Red' Reddington, an ex-government agent  who has been one of the FBI's most wanted fugitives. He had been brokering shadowy deals for criminals across the world, but in the pilot, he mysteriously surrendered to the FBI with an offer to help catch the blacklist of criminals under the condition that he speaks only to Elizabeth "Liz" Keen (Megan Boone), an FBI profiler fresh out of Quantico.
In this interview, Spader talks about his character and the research he did, shaving his head for the role, creating a character and playing Ultron in The Avengers 2.
The Blacklist airs at 10pm on Mondays on NBC Read more