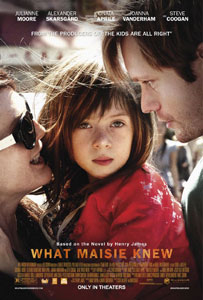 What Maisie Knew is a horrible title for a movie about families and what, ultimately, a family actually is.
Going into the film, I had no idea what the film was about but going from the title, I expected something about a murder and how a child witnessed it.
(Yes, I know this is a modern re-telling of a Henry James story. It's still a horrible title).
Boy was I wrong but in a pleasantly surprised way. And that's thanks to an incredible performance by Onata Aprile as Maisie.
Directed by Scott McGehee and David Siegel, Maisie (Aprile) is the child of two of the most self-centered people in the world. Played by Steve Coogan and Julianne Moore, they definitely win the prize for 'Year's Worst Parents.' In a constant state or arguments, Moore's aging rock star of a mom Susanna, finally decides enough is enough, and kicks him out. This sets off a custody battle where, eventually, Coogan's Beale wins, taking with him Maisie and the family nanny, Margo (Joanna Vanderham).
Both parents quickly marry; Beale woos the nanny with travel and her love of Maisie and Susanna to a local bartender, Lincoln (Alexander Skarsgard). Susanna's reasoning for the quickie marriage? "I married him for you," she tells Maisie. So he can watch her during the day. Which is a perfect reason to get married. Read more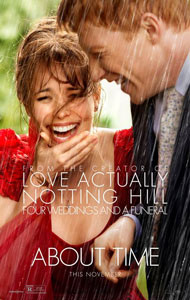 About Time: At the age of 21, Tim Lake (Domhnall Gleeson) discovers he can travel in time… 
The night after another unsatisfactory New Year party, Tim's father (Bill Nighy) tells his son that the men in his family have always had the ability to travel through time.  Tim can't change history, but he can change what happens and has happened in his own life—so he decides to make his world a better place…by getting a girlfriend.  Sadly, that turns out not to be as easy as you might think.
Moving from the Cornwall coast to London to train as a lawyer, Tim finally meets the beautiful but insecure Mary (Rachel McAdams).  They fall in love, then an unfortunate time-travel incident means he's never met her at all.  So they meet for the first time again—and again—but finally, after a lot of cunning time-traveling, he wins her heart.
About Time is a comedy about love and time travel, which discovers that, in the end, making the most of life may not need time travel at all.
Cast: Domhnall Gleeson, Rachel McAdams, Bill Nighy, Tom Hollander, Margot Robbie
Written and Directed by: Richard Curtis 
In Theaters: November 1, 2013 (Limited Engagements), November 8, 2013 (Wide) Read more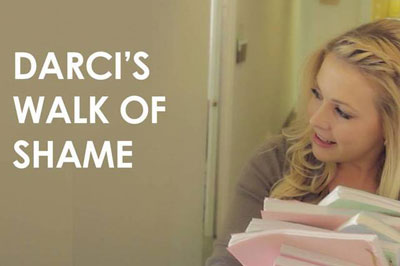 There has been some debate over whether or not Kickstarter should be used to fund projects by creators who probably have the means — or at least access to the means — to fund the project themselves.  This debate flared after fans ponied up the cash to fund a Veronica Mars movie and Zach Braff's next film in fractions of the allotted time.  Some claim this is a revolutionary way to finance movies, while others say it's akin to a celebrity exploiting his or her fanbase.
Regardless of which side of the debate you fall on, many filmmakers are getting in the Kickstarter act to raise money for their projects.  However, not all of them are as successful as Zach Braff.  Take Melissa Joan Hart, for instance.  Read more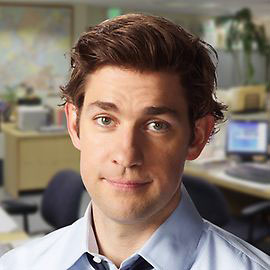 On May 16th, The Office will be closing its doors. After an eight-year run, Jim Pam, Dwight and the rest of the gang will be moving on to bigger and better things (hopefully). I've watched every episode of the long running series and I'll definitely be sad to see the show go.
Before getting the role of Jim, John Krasinski was like almost every other actor in New York. He'd work his job as a waiter during the week then run off to an audition when he could. He had booked a few things but "not anything that would allow me to claim that I was a working actor and didn't need another job," he said during a conference call. Booking The Office was like winning the lottery, "except with a winning lottery ticket you just get money, and with this you get a whole change of your life."
If you're a fan of the show, you'll love this interview. And honestly, even if you're not, there's some great stuff in here about what it's like to go from hustling for auditions to becoming a star on a major network show. In this interview, John and Executive Producer/Writer Greg Daniels talk about the end of The Office, John's audition, his past commercials and more. It's a long one but it's really great.
The Office airs on Thursdays at 9 on NBC – for only 2 more weeks! Read more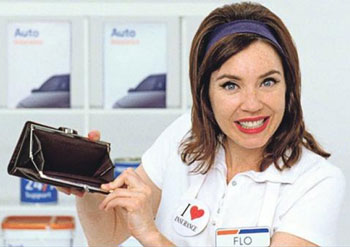 Finally some (mostly) good news for commercial actors.
Earlier this year I reported that commercial actors were not only on average working more for less pay because of big-name stars being cast in commercials and changing television viewing habits cutting into commercial actors' residuals.  On top of that, companies have been increasingly relying on so-called "reality" commercials that utilize non-actors to serve as "genuine" spokespeople for their products.  In other words, many commercial actors had their fingers crossed for new hope as SAG-AFTRA negotiated a new contract for commercial actors with top advertisers over the last several weeks. Read more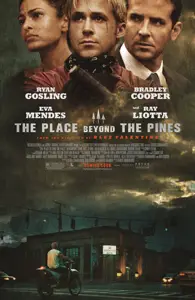 Derek Cianfrance's The Place Beyond The Pines is three movies packed into one. Think of it like a novel instead of a film.
The story begins with Luke (Ryan Gosling), a motorcycle stunt rider who's been traveling the country performing in county fairs. When he finds out that a former fling (Eva Mendes) has given birth to his child, he decides it's time to step-up and provide for his new son. He meets a former con who convinces him to help him rob a couple of banks. With his particular skill on motorcycles, it should be a breeze. And it is. They're pulling jobs left and right. The cops are quickly on the hunt and ambitious rookie cop Avery (Bradley Cooper) enters the scene. What follows next and throughout the story is a series of events that impact the lives of everyone involved for years to come. Corrupt cops, drugs, death; you name it. 
Like I said, the film is shaped like a big sprawling novel. But unfortunately, like some ambitious novels that start off extremely promising, they also tend to fall apart towards the end.
The first 2/3′s of the film is absolutely fantastic. If Cianfrance, who's last film Blue Valentine (also starring Gosling) was outstanding, cut and wrapped the picture at that point, it would have been one of my favorite films of the year (so far). Read more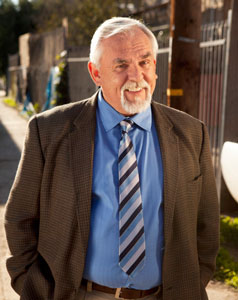 John Ratzenberger has starred on one of the most iconic TV shows ever, Cheers, and has been in every Pixar movie that's ever been made. How's that for a resume? I mean, what else do you need to know?
Not one to rest on his laurels, Ratzenberger has been working on various projects in recent years, from Dancing with the Stars to his reality show, Made in America. Now, he's starring in FX's new comedy, Legit. The show stars Jim Jefferies as an edgy, foul-mouthed, stand-up comedian from Australia. He's living in LA and struggling to make his life and career more 'legit.' Ratzenberger plays Jefferies father and as he said in a conference call, he loves "every minute of it."
In the interview below, he talks about coming back to series TV, working with the cast and his 18-year association with Pixar.
Legit airs on Thursdays at 10:30pm on FX Read more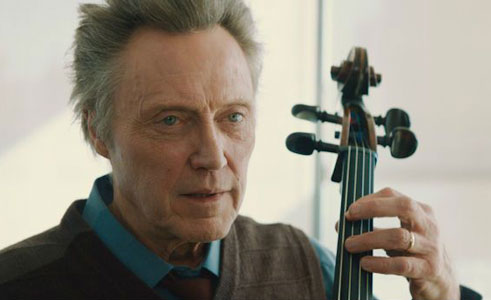 In my time here at Daily Actor I have written several posts about Christopher Walken interviews.  What I find very funny about them is that in almost every single one Walken insists that he actually is a "regular guy" despite his frequently odd on-screen roles.
In fact, in an interview with The Guardian, Walken attempts to point out just how normal he really is.  He says, "My life is really quite conservative. I've been married nearly 50 years. I don't have hobbies or children. I don't much care to travel. I've never had a big social life. I really just stay home, except when I go to work.  So in that sense I suppose I'm a regular guy." Read more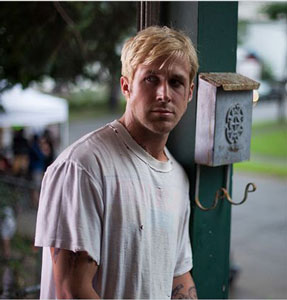 Ryan Gosling recently made an announcement that's sending shock waves throughout the female population—the heartthrob is taking a break from being in front of the camera.
"I've been doing it too much," he said in an interview with AP.  "I've lost perspective on what I'm doing.  I think it's good for me to take a break and reassess why I'm doing it and how I'm doing it.  And I think this is probably a good way to learn about that.  I need a break from myself as much as I imagine the audience does."
However, it seems that most moviegoers would disagree with the Oscar nominee (for 2006's Half Nelson) about the need for some distance from the screen idol.  But it's understandable that Gosling might need a break after turning out tons of star performances in films like Lars and the Real Girl, Crazy, Stupid, Love, Ides of March, and Drive.  Gosling claims he learned early on how to be an ensemble player—mostly from his days as a backup performer to Justin Timberlake and Britney Spears on The Mickey Mouse Club.  In fact, Gosling maintains that he prefers someone else to be the star of the show.  "There's a lot of pressure to be the lead of a film," he said.  "I have done it.  It's not my favorite way to work." Read more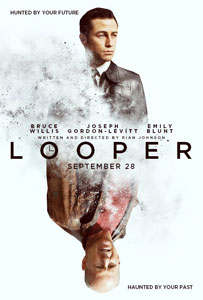 Looper: In the futuristic action thriller Looper, time travel will be invented – but it will be illegal and only available on the black market. When the mob wants to get rid of someone, they will send their target 30 years into the past, where a "looper" – a hired gun, like Joe (Joseph Gordon-Levitt) – is waiting to mop up. Joe is getting rich and life is good… until the day the mob decides to "close the loop," sending back Joe's future self (Bruce Willis) for assassination. The film is written and directed by Rian Johnson and also stars Emily Blunt, Paul Dano, and Jeff Daniels. Ram Bergman and James D. Stern produce.
Writer/Director: Rian Johnson
Cast: Bruce Willis, Joseph Gordon-Levitt, Emily Blunt, Paul Dano, Noah Segan, Piper Perabo, Jeff Daniels
Click here for the script to Looper