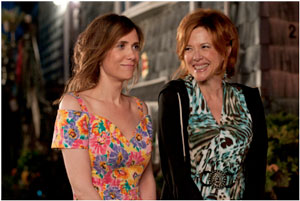 Girl Most Likely: Kristen Wiig stars as Imogene, a failed New York playwright awkwardly navigating the transition from Next Big Thing to Last Year's News. After both her career and relationship hit the skids, she's forced to make the humiliating move back home to New Jersey with her eccentric mother and younger brother (Annette Bening and Christopher Fitzgerald). Adding further insult to injury, there's a strange man sleeping in her old bedroom (Darren Criss) and an even stranger man sleeping in her mother's bed (Matt Dillon). Through it all, Imogene eventually realizes that as part of her rebuilding process she must finally come to love and accept both her family and her Jersey roots if she's ever going to be stable enough to get the hell away from them.
Directed by Shari Springer Berman and Robert Pulcini
Starring Kristen Wiig, Matt Dillon, Darren Criss, Annette Bening and Natasha Lyonne Read more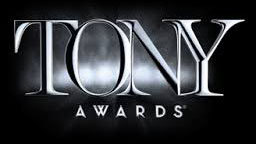 Sutton Foster and Jesse Tyler Ferguson announced the nominations for the 2013 Tony Awards this morning (way too early for us West Coasters) and with 13 nominations, the musical Kinky Boots is the one to beat.
Right behind it is Matilda the Musical with 12 nominations, Pippin received 10 and Rodgers + Hammerstein's Cinderella got 9.
Tom Hanks (Lucky Guy), Nathan Lane (The Nance) and Holland Taylor (Ann – read our review here) were among the Best Performance nominees.
Check them all out below and then watch Sutton Foster and Jesse Tyler Ferguson make the announcements here! Read more
Podcast: Play in new window | Download (Duration: 9:30 — 6.6MB)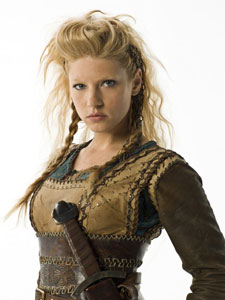 The History Channels Vikings is one of those shows that just keep getting better and better. It's so well written and the cast, including George Blagden, Travis Fimmel and Katheryn Winnick are just great. 
Winnick plays Lagertha in the show and in this roundtable interview, she talks about how she got cast – complete with a story about driving around town in a Viking costume – going from Bones to a period piece and shooting on location in Ireland.
Vikings airs on Sundays at 10pm on The History Channel
For the full interview, click the audio link above or download it from iTunes  Read more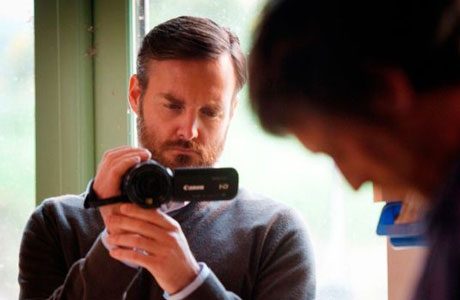 Will Forte is best known for his comedy skills, after spending eight years on Saturday Night Live.  He delighted audiences with his impressions of President George W. Bush and his characters like MacGruber.  So it's not surprising that even he was apprehensive about taking on a dramatic role, in the new independent film Run & Jump.
"I was certainly nervous about it," he admitted in an interview with The Hollywood Reporter.  "I'm a neurotic person anyway, and this was just such a new experience.  I was pretty terrified at first.  I'm used to being broad characters, so it was tricky trying to find the right level and I don't have that, I have never done a dramatic role before." Read more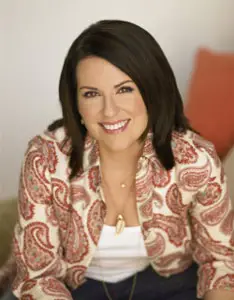 Megan Mullally has carved out an incredible career in theater and comedy—especially for someone who doesn't consider herself a trained actress.
"I never studied acting and I never took an improv class—was too scared to—and I've never done stand-up," she said in an interview with TheBestofNewOrleans.com.  "I knew that I could land a joke if I needed to, but it wasn't until Will and Grace that I thought of myself as being actually funny in any kind of way that was better than average.  I got a lot of confidence from Will and Grace and you're right, my milieu is very much the comedy milieu and somewhat the indie movie world.  But I realize now it's changed so much in the last 10 years.  It used to be that you never ever could improvise anything—you'd just be summarily dismissed on the spot.  But now I feel like you almost are expected to improvise, so I learned how to do it.  Learned on the job.  And I enjoy it quite a bit." Read more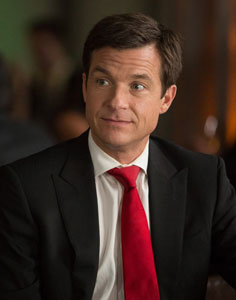 Many people are surprised when it's pointed out that forty-four year-old Jason Bateman has been acting for over thirty years — he began his career in 1981 on Little House on the Prairie.  Most of that surprise is because Bateman's current high profile is the latest "up" in his lengthy up and down career.  In a lengthy interview with GQ, Bateman talked about his current success and his low points in his lengthy career.
After his breakthrough starring role on Arrested Development, the cult favorite television serious that (in case you have been living under a rock and haven't heard yet) will be returning for a much-delayed final season on NetFlix, Bateman transitioned from small roles in comedies like The Break-Up and Dodgeball: A True Underdog Story to starring roles in high-profile comedies like Horrible Bosses, The Change-Up and  Identity Thief. 
However, Bateman recalls his less successful years when he was first starting out as an actor.  He says, "I remember when things were really dry for me in my twenties, when things really slowed down. It was a confusing time for me. I was really having a hard time with, literally, how to behave at an audition. Your natural instinct is to go in there and let them know how much you want it and be affable and be ambitious. Yet in this business, much like high school, a sexy indifference will go a long way, sort of that playing-hard-to-get thing. I never wanted it more, but I never felt more conflicted about looking like I wanted it. So I'd go in there and I'd be acting twice. But my point is, I remember somewhere in there seeing some interview with Ron Howard, and I remember watching him be that famous, kind, affable, engaging, almost eager persona, and I remember thinking, 'Boy,' you know, 'there's no way anybody would ever misinterpret that kindness for weakness.' And I thought to myself, 'If I'm ever lucky enough to find some relevance again and some access and some success, that's going to be the best part of it, is that I'm going to be able to be as nice as I want to be and not be nervous that that's going to be misinterpreted for desperate.' So the fact that I've been able to say that to Ron—I've literally walked him through this long-winded story—it was just really, really nice to be able to do that and to have him be a mentor and a friend and then obviously such a huge part of what was a career-defining job for me on Arrested Development." Read more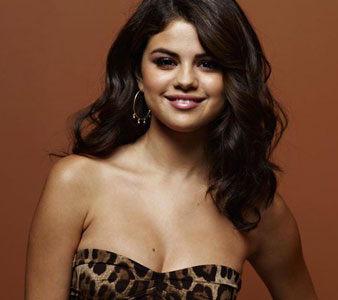 Selena Gomez is no longer the innocent Disney star from The Wizards of Waverly Place.  In her new film, Spring Breakers, Gomez is proving she's grown up quite a bit.
"When I auditioned for Harmony [Korine, writer/director], we talked about how he wanted to leave my lifestyle behind and have me go on this adventure with him," she said in an interview with Yahoo! News.  "I knew it was going to be crazy, but I was comfortable with it."
The process of making the film was a lot different from her micro-managed days as a Disney princess.  In the film, Gomez portrays an out-of-control college student on spring break that gets mixed up with some shady characters (like one named Alien, played by James Franco.)  Plus, she spends virtually the entire movie in a skimpy bikini.
"It was completely liberating," Gomez noted regarding the making of the film.  "[Up until this film], everything I've been a part of definitely has been a bit more processed, like how many pieces of jewelry I have on, what my hair looks like.  With Harmony, I never wore makeup and he never cared about my hair." Read more
Katey Sagal, who once sang back-up for Bob Dylan, Bette Milder and Etta James, has announced a 4-city tour called: Katey Sagal: An Evening of Music and the Cast of Sons of Anarchy. 
The first tour dates will consist of a Midwest run April 18 through 21 (dates and information below). The touring show consists of Sagal backed by the Forest Rangers, the band that collaborates to create the music for the wildly popular FX series, created by Sagal's husband Kurt Sutter. 

The band, in addition to Sagal on vocals, consists of Brian Macleod (drums), Davey Faragher (bass), Jeff Young (keys),  Billy Harvey (guitar), Gia Ciambotti (backing vocals) and Thiele on guitar.  Read more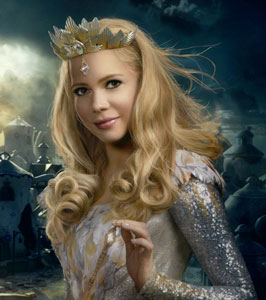 It might seem odd that Michelle Williams did research for her new movie role.  After all, she's playing a fairy tale witch in the new Wizard of Oz prequel, Oz: The Great and Powerful.  But the actress wanted to find a new approach for the character, different from Billie Burke's portrayal of Glinda the Good Witch in the 1939 film.
Williams read a biography of L. Frank Baum and the 14 books that the author wrote about his made up land.  She even kept a 'Glinda notebook.'  "You don't know if you're going to find anything when you do all that geeky research," she admitted in an interview with The Los Angeles Times.
But Williams knew that she didn't want to depict the witch as all-knowing.  "Glinda can't be omniscient because then she has no struggle," she said.  "If she already knows everything about the situation, there's nothing for her to discover." Read more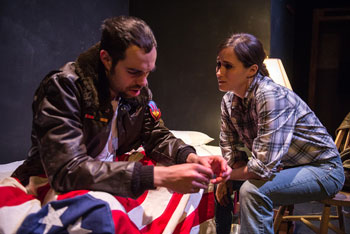 When people I know in theater ask me what growing company I think has its act together (horrible pun not intended), The Seeing Place is always the first that comes to mind.  I've always promoted their work not only because the quality of the performances are among the strongest that I've seen but also because the company presents its work at a price ($12 a ticket) that is lower than anyone else's in town (and this being New York, it's the biggest theater town there is!) I know I'm not the only one who's noticing — I have seen the audiences have grown over the two and a half years I have been reviewing The Seeing Place productions. 
Nonetheless, such consistent quality performances have resulted in high expectations whenever I walk into the Sargent Theatre, The Seeing Place's home for the last few seasons.  For fans of quality indie theatre, this month The Seeing Place is offering two plays: Sam Shepard's A Lie of the Mind and August Strindberg's Miss Julie.  I'm happy to report neither show disappoints, keeping The Seeing Place's winning streak going.
A Lie of the Mind is Shepard's most decorated play and tells the grisly saga of husband and wife Jake (Brandon Walker) and Beth (Erin Cronican).  Jake, who is so prone to anger that the expression "short fuse" doesn't even do him justice, has beaten his wife to the point that she suffers from brain damage.  As both retreat to their families afterward, each has deep paranoia issues directed at their family members after a series of past family betrayals.  Much of the blame can be put on the shoulders of Jake's mother Lorraine (Janice Hall), who is apologetic for Jake's actions and sees her son as blameless, and Beth's parents, Baylor (Alan Altschuler) and Meg (Mary Lahti), with Baylor being so selfish and hard-headed that he longer seems to know what love is and Meg a ball of worry and confusion.  Also adding to the family drama are Jake's brother Frankie (Jason Wilson) and sister Sally (Magan Wiles) and Beth's brother Mike (Philip Lakin). Read more