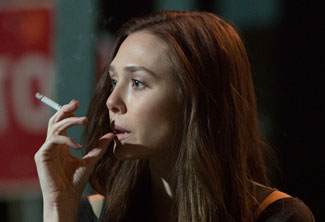 In the last few years, Elizabeth Olsen has become Hollywood's indie queen. With edgy roles in movies like Martha Marcy May Marlene and Silent House, the actress is not known for mainstream fare.
She talked to Moviefone about her new off-kilter role in Spike Lee's Oldboy and why she chose to work on such a bloody and shocking project with co-star Josh Brolin.
"My whole thing is — if someone sees a movie and it's some kind of dramatic type of film and it's not light fare — then people better walk away talking about what they just saw. If you do that, then that's enough for me," Olsen explained. "That's entertainment! If people are able to be surprised and shocked and horrified and mad then you're making them do something. They have to have an opinion. And I like that. I'd rather people hate something then have no opinion at all. That's more offensive to me." Read more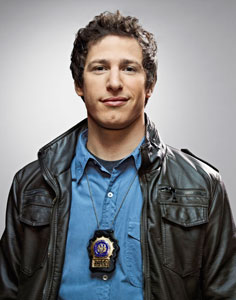 Transitioning from one of late night's most iconic shows to an entertainment career outside the hallowed halls of 30 Rockefeller Plaza can be a bumpy one. For longtime Saturday Night Live cast member Andy Samberg, he decided to take a look at the successful career blueprints from other famous SNL alumni.
He decided to take a page from Parks and Recreation star Amy Poehler's playbook because she smoothly moved from late night to primetime. Even with that map, the 35-year-old comedian wasn't exactly sure what he was going to do next.
He told the New York Times, "I was thinking I was going to be doing more dabbling, and maybe even a little more relaxing." Read more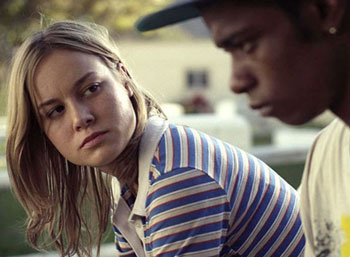 Brie Larson is an actress on a hot streak in Hollywood. The 23-year-old has grown from a child star on Raising Dad to an artist who is hitting the indie film scene hard.
She talked to the NY Times about weathering through the kid actor years without a scandal and how role models are a crucial part of the entertainment industry.
Larson shared with the periodical how she avoided the typical tabloid fare of many teen actors.
She said, "It's really, really easy to not be part of any of it. I've never been to a Hollywood party [where] there's been cocaine on the table. I've never even seen it. It's not like I'm avoiding anything. It's pretty obvious that's not good, that [it] doesn't help me in any way." Read more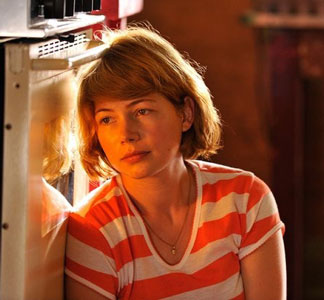 Actress Michelle Williams, Oscar-nominated star of My Week with Marilyn, appeared at Tribeca Film Fest to discuss her upcoming role in the indie Take This Waltz. 
In an interview with The Hollywood Reporter, Williams said she initially thought the movie would be perceived as a comedy.  She said, "I gave the script to a friend of mine to read, I was like, 'I'm so excited, I'm going to make a comedy.'  And I came back an hour later and she was on the couch reading it and she was crying, and she was like, 'I don't know when it's going to get funny, Michelle!'"  She added, "Yeah, that's my kind of comedy." Read more
Michael Caine has just released his 2nd memoir, The Elephant to Hollywood, which chronicles the his second Oscar win, becoming a Knight and his collaboration with Christopher Nolan, among other things.
He talked to Time about his famous cockney accent, working with Nolan and if he's ever played a character that was close to his real-self.
You have one of the most distinctive speaking voices in film. Did you realize that early on?
I was very aware of the class distinction in England. I spoke with a Cockney accent, which is obviously working class, and everybody in the theaters was very posh. What I didn't know was that there were drama schools teaching those sorts of things. So I came straight into acting with a Cockney accent, and I was very successful for a period because at that time these working-class writers came along, and they were writing working-class parts. Then after I made Alfie, it was very popular, and then suddenly they said, "You've got to redo 122 lines," because Alfie was being released in America. And that's where my voice came from, the one I have now.
You changed your voice?
I had to make Cockney understandable to Americans. One of the main things about Cockney is, you speak at twice the speed as Americans. Americans speak very slow.
Here's some backstage video of a set transition at Saturday Night Live. You get a chance to see the experience of a live television show.
Watch as Fred Armisen jumps on the stage and adjusts his wig seconds before they cut to him. Watching this made me kinda frantic. I wanted to yell "Hurry!"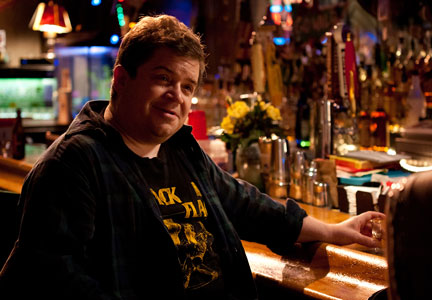 For years Patton Oswalt was one of those "Hey, look, it's that guy!" actors.  You know, the type that you're familiar with because he or she has a unique look and has appeared in various small roles, but never had any leading roles that would make them more recognizable.  However, Oswalt has gone from that to being a well-known actor, especially after dramatic turns in dark comedies like Big Fan and Young Adult.  In an interview with Variety, Oswalt speaks about how he transitioned from comedian to professional actor, why he began seeing and acting coach, and, perhaps the most newsworthy, that he auditioned for a role in 12 Years a Slave.
While Oswalt had thought about acting and had some bit parts, he never considered it seriously until he started appearing regularly on King of Queens.  Working in that atmosphere taught he a lot, and he says, "I learned so much from watching others work out scenes and will forever thank the show for not firing me in those early seasons when I was such a horrible actor" (he even got away with remaining completely motionless during the opening scene of an episode). Read more
Podcast: Play in new window | Download (Duration: 12:24 — 10.0MB)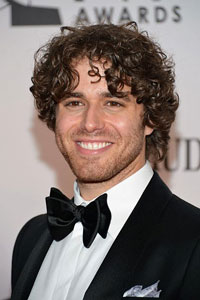 I talked to Josh Young early last year (read the interview here), right about the time that Jesus Christ Superstar opened on Broadway. I had seen him as Judas during the shows run at the La Jolla Playhouse and thought he was fantastic. Since then, he's gotten a Tony Nomination for Superstar and is now traveling the country in Evita.
In the Andrew Lloyd Webber classic, he plays Che but not Che Guevera from previous productions or that horrible movie with Madonna. The producers changed the show around and now his Che is just a working class guy; kind of a man of the people. Josh told me that he actually thinks the way they've worked it now tells the story better. This isn't the first time he's played the role of Che. He originally played Che (the Guevara part) back in 2010 at the Stratford Shakespeare Festival but so much has changed in the show, he said. Especially now because he spends the whole show on-stage.
It was very cool to talk to him a second time to see how his career has progressed since his nomination. We talked if thats helped him with auditions and casting directors, life on the road and oh yeah, Evita!
Evita is currently playing in San Diego. For tickets, click here. Upcoming tour dates include San Jose, Las Vegas and Tempe, AZ. For more tour dates and ticket information, click here.
For the full interview, click the audio link above or download it from iTunes Read more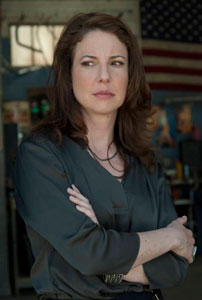 Robin Weigert plays Ally Lowen on the hit FX show, Sons of Anarchy. As the club's lawyer, she knows the illegal dealings but never denies helping them out and this season, she's doing that a lot.
Weigert, probably best known from her role as Calamity Jane on HBO's Deadwood, earned a Master of Fine Arts degree from New York University's Tisch School of the Arts. After graduating, she stayed in New York working in theatre (Broadway's The Seagull) until moving to Los Angeles.
I talked to Robin in a recent conference call where she talked about her role on Sons, Kurt Sutter's writing, building a backstory for her character and her new film, Concussion.
Sons of Anarchy airs on Tuesdays at 10pm on FX Read more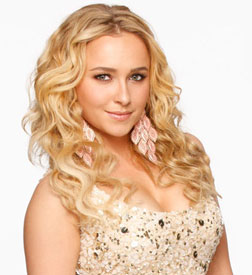 It's hard for a teen star to navigate the waters when transitioning to a career as an adult actor. For Hayden Panettiere, there were a few bumps in the road, but the actress understands that it was all a part of the process.
In an interview with HuffPost Entertainment, the 24-year-old ABC star talked about the differences between her Nashville character and her breakthrough role on NBC's Heroes.
"Nashville was perfect timing with the perfect character," the petite actress said. "Juliette is so not the good girl that I played on Heroes, but she has to put on the facade as a good girl to get what she wants. Juliette is tough, but when she cries, she means it: She's a very damaged young woman running from a dark past. How much more perfect could I ask for?" Read more