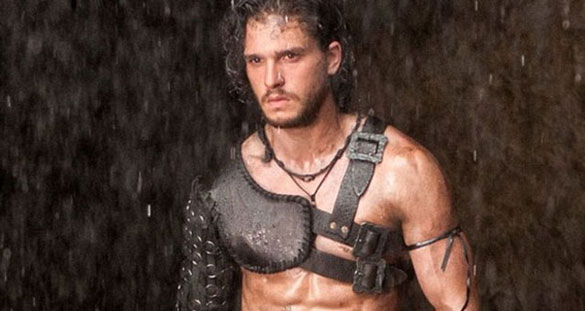 When actors make an action film, there are always hazards to the job. Just ask Kit Harington about his time on set during the filming of Pompeii. He has stories to tell.
The Game of Thrones star shared, "It was boiling hot in the studio and the ash was so horrid to work in, you couldn't really keep your eyes open for long. You'd inhale a piece and you'd start coughing. You'd turn black from the soot."
He spent several days in those condition until the ash was gone. Read more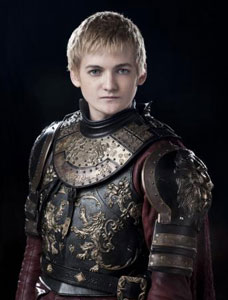 When an actor reaches any type of success in the entertainment industry, they are usually plotting their next big step. For Game of Thrones star Jack Gleeson, his post-show move is not what you would expect.
When the HBO series ends, the 21-year-old actor is hanging up his acting career.
He shared why he is making such a decision, "It was always a recreation beforehand, but when I started doing Game of Thrones perhaps the reality was made too real for me. The lifestyle that comes with being an actor in a successful TV show isn't something I gravitate towards."
While that may seem unusual to many people, sometimes a young actor like Gleeson just needs to see what else is out there in life. The show has been rumored to run up to eight seasons if the cable channel keeps renewing the series. Currently, the show has three seasons under its belt with Season 4 heading to television in 2014. Read more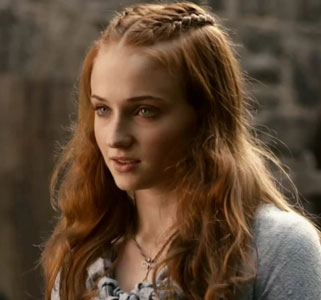 As an actress working on one of TV's hottest shows, Sophie Turner should feel great about the work she is doing. However, it's tough for the 17-year-old to sit down and watch herself on Game of Thrones.
In fact, it's downright cringeworthy for the young star.
She shared, "I really dislike watching myself on screen. I am very insecure about my acting. We are our own biggest critics. I have to sit in another room to my parents when they watch it."
Turner began shooting the HBO series when she was 13 years old in the role of Sansa Stark. Although this was her first high profile gig, she already had experience under her belt from her time in the theatre.
"I first started acting when I was three and joined Playbox Theatre. That was how my obsession grew," said the British actress. Read more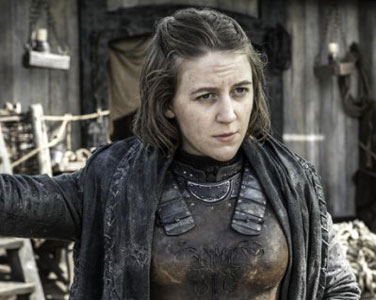 HBO's Game of Thrones is popular with audiences for many reasons — the drama, the blood, the dialogue, and, of course, the sex.  So when Gemma Whelan, who starting playing Yara Greyjoy on the series in the second season, auditioned for the role she probably expected she might have to go out of her comfort zone. 
Turns out she had to go about six miles out of it… but it actually didn't faze her. Read more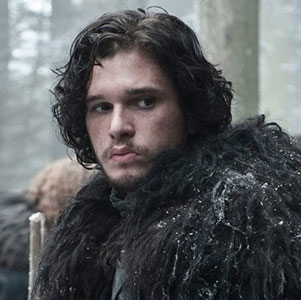 It's hard to believe that the man we've come to love as Jon Snow on HBO's Game of Thrones had never acted onscreen before landing the role.  But it's true that Kit Harington had only appeared onstage before he joined the hugely successful series.
"By the time it goes the distance, it will be years and years," he mused in an interview with The Los Angeles Times.  "It will be most of my 20s, really.  You look at it in those terms, and that's a big portion of my life that I'm dedicating to this show.  So I've got to love it."
Harington is coming to terms with playing a character that audiences will follow over the course of many years.  "What it really is, is playing the journey into being a man," he said.  "Playing it while I'm going through that myself is kind of a bizarre thing for me—developing a character while going through my 20s and making my own mistakes while Jon was making his in completely different worlds.  So each year, I return to him hopefully having grown up a bit as a person, to bring that into him." Read more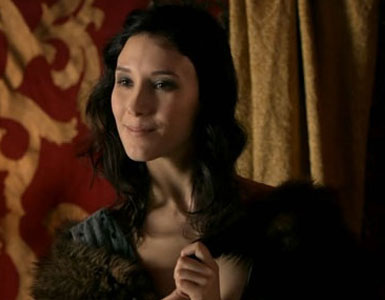 The international cast of Game of Thrones is one of the highlights of the series.  One example is Sibel Kekilli, who plays Shae on the popular HBO series, who is an acclaimed actress in her native Germany.  In an interview with The Hollywood Reporter she spoke about the language barrier she faced, and also talked about working with one of the series' stars, Peter Dinklage.
Kekilli has high praise for Dinklage, whose acting leaves her mesmerized during filming.  She confesses, "I really love him and his acting. His acting is overwhelming, and I love to watch him. When we act together, I really forget to act. I'm just watching him and I think 'oh my gosh it's my turn.'"  When she manages to compose herself, she finds that Dinklage is a wonderful actor to work with, explaining, "Acting for me is like a ping-pong game. That's the secret of acting. When you have a really good actor, I always want to be as good as he is or she is. Peter gives me the ball and I just want to return it to him." Read more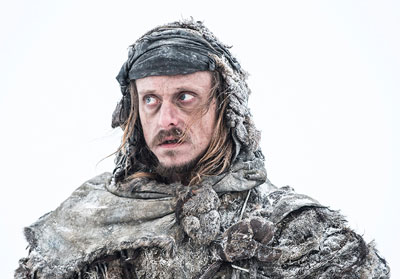 There's not much background Mackenzie Crook can get about his character, Orell, on HBO's Game of Thrones besides brushing up on the novels.  That's because it's hard to investigate being a 'skinchanger.'
"There's a limited amount of research I can do about warging, what it's like to do that, because obviously people can't," he said in an interview with Vulture.  "But it's a really interesting character to have, a really deep and thoughtful character.  I'm not usually asked to play those types of guys.  He's got depth, definitely."
Crook has become somewhat known for roles that feature his eyes—as a wooden-eyed Ragetti in the Pirates of the Caribbean films and now when Orell connects with the eagle and his eyes turn white.  "That was put in post," he admitted.  "I just had to hold my eyes open, unblinking, which was kind of difficult in Iceland, because I was staring right into a blizzard.  Snowflakes were landing on my eyeballs, but I wasn't allowed to blink for the duration of that shot." Read more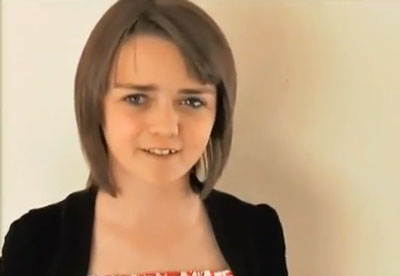 Here's your chance to see how Jason Momoa won the part of Khal Drogo.
The Irish Times dug up a handful of audition tapes from Game of Thrones and whether you're a fan or the show or not, you definitely should watch them. Watching audition tapes of actors are huge resources.
Check out Momoa (Khal Drogo), Maisie Williams and Sophie Turner (Arya and Sansa Stark) and Rory McCann's (Sandor Clegane) auditions and see why they got their roles!   Read more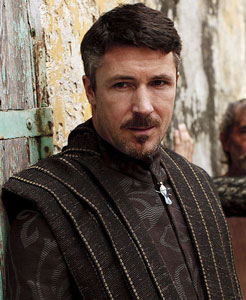 There's a general plan for the series Game of Thrones because of George R. R. Martin's books.  But because HBO tends to stray from the novels, most of the characters on the show have no idea what's next for their characters.  Aidan Gillen, who plays Petyr 'Littlefinger' Baelish, is just one example.
"The story lines have had to veer a little from the books to keep characters and events current for a TV audience, but they don't do it any more than they have to," the actor said in an interview with UPI. "I would generally say not knowing where you're headed next is not a bad thing, unless you're a master schemer.  The stakes are higher when you can't just take it for granted that everyone's going to be OK in the end.  Bad things happen to good people, too.  If you're asking me am I worried every time I turn a page of the script, no… Littlefinger is a survivor and I've died hundreds of times already anyway, and not always spectacularly."  Read more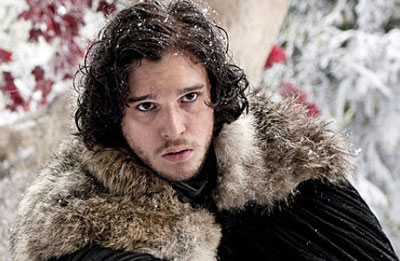 The Huffington Post talked with Kit Harington about what's coming up with his character, Jon Snow, on this season of Game of Thrones.
He talks about the series, getting into the mindset of Jon Snow, filming in Iceland ("It's not very pleasant," he says) and working with the cast.
It's a little over 20 minutes long but if you're a G.o.T fan, you'll enjoy it.
Check it out below! Read more