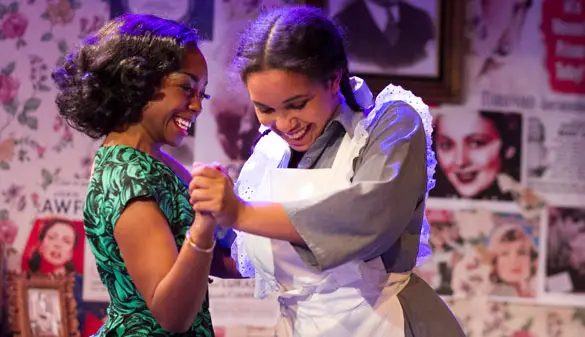 Moxie Theatre may be small in size, but it certainly does pack a punch. A terrific, wonderful punch.
The theatre is currently offering up Pulitzer Prize winning playwright Lynn Nottage's Crumbs from the Table of Joy, a coming of age story that's about race and changing times. Set in 1950's, the Crump family is in search of a new life. Daughters Ermina (Deja Fields) and Ernestine (Jada Temple) have just lost their mother and their father, Godfrey (Vimel Sephus) has packed them up and moved them to Brooklyn to follow the spiritual Father Divine's 'Mission'. Read more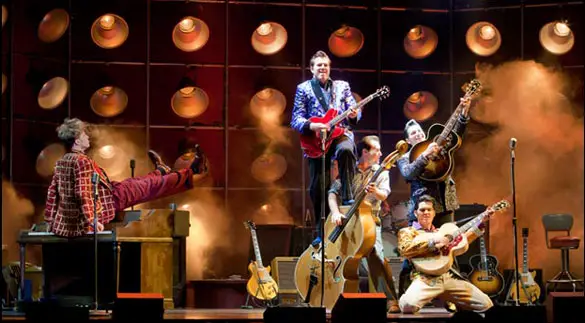 I love most anything from the 50's, especially the music. Growing up, I listened to Elvis and Jerry Lee Lewis, read their biographies and even grew to love that awful Lewis biopic, Great Balls of Fire, starring Dennis Quaid. And a couple years back, I even went to that grand mecca of rock and roll, Sun Studios in Memphis.
I loved – and still do love – the music so I'm not sure why, when I had the opportunity to see Million Dollar Quartet on Broadway a handful of times, I always decided to see another show. It won a Tony Award for Levi Kress who played Jerry Lee Lewis and was also nominated for Best Musical and Best Book of a Musical.  
After finally seeing the show last night at the San Diego Civic Theatre, I'm admitting that I'm a big dummy because the show is wonderful.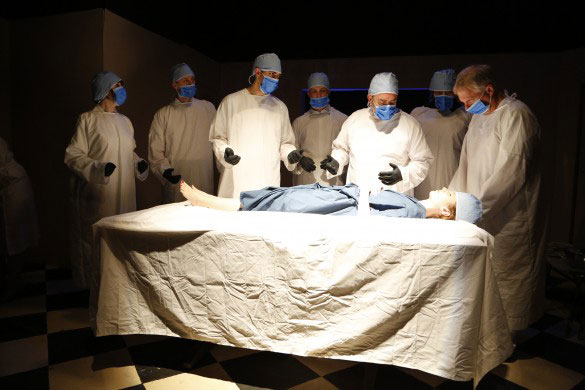 Indie theater is a tough business (like I really need to tell you that), so often there is a reliance on trotting out well-known classics in order to pack the house.  Even Broadway isn't immune to this either (when Kenneth Branagh brings his production of Macbeth to New York next year it will be the fourth major revival in less than a decade), so it's refreshing to see an indie theater company — particular one that is already worthy of admiration like The Seeing Place — revive a rarely-produced eighty year-old Pulitzer Prize winning play. The Seeing Place made an excellent choice in reviving Sidney Kingsley's hospital drama Men In White, which not only is a great fit for the company's strengths but is surprisingly timely with its focus on the stresses (both personal and economic) placed on medical professionals. Read more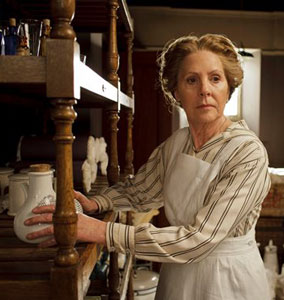 One of the most lauded shows currently on TV is Downton Abbey. The hit show has resonated with both viewers and critics alike, but for actress Penelope Wilton, shooting the series feels "like being in repertory theatre."
The 67-year-old actress continued, "It is like being in a company and all the better for it probably because you can talk in shorthand, as it were, and do more of the acting."
That theatre-like camaraderie feels just like home for the acting veteran. In fact, she touched upon the fact that the cast gets along quite well behind the scenes.
"We do very short scenes so we come in and out; we don't get bored with one another. It is the closest thing in television to being an ensemble in theatre," said Wilton. Read more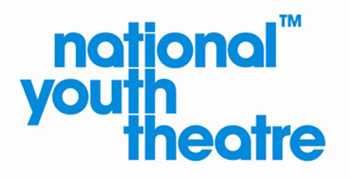 Plenty of talented and famous actors never went to drama school, and I'm sure while some of them would recommend that people take acting classes others would recommend against it. 
But one person you wouldn't expect to call acting schools a waste of money is the artistic director of a program that counts the likes of Daniel Day-Lewis, Helen Mirren, Ben Kingsley, Matt Smith, Rosamund Pike and Daniel Craig among its alumni.  But that's exactly what Paul Roseby, who has been the artistic director of the National Youth Theatre (NYT) since 2004, is saying about drama school. Read more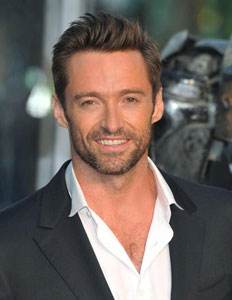 Some actors get so associated with iconic roles that it's hard to accept them in any other movie.  Christopher Reeve, for example, had problems getting people to see him as anything other than Superman despite starring in a myriad of other films.  However, despite the fact that Hugh Jackman will be appearing as Wolverine for the seventh time in next year's X-Men: Days of Future Past, moviegoers have easily accepted Jackman as vastly different characters in films like Les Miserables, The Prestige and Prisoners. 
In an interview with The Huffington Post, Jackman speaks about his relationship to his most famous character and how it set him apart from other actors who share similar origins. Read more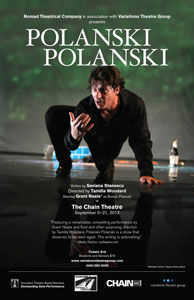 I ought to preface this review for Polanski Polanski by stating my view on the play's subject, filmmaker Roman Polanski. Though in many cases I've been able to separate an artist from his or her controversial life, Polanski is someone whom I've found impossible to do so.  Though many in the film industry have given Polanski a "pass" for raping a 13 year-old girl (including Whoopi Goldberg, who disgustingly excused Polanski's crime as rape but "not rape-rape," a statement that sounds like it came the mouth of former Missouri Representative Todd "legitimate rape" Aiken), I don't believe being a talent filmmaker absolves him from serving punishment for such a horrific crime. That's my personal opinion.
But regardless of my personal feelings about Roman Polanski, I recognize that the man's life easily translates into perfect material for the stage. His story is straight out of Ancient Greek tragedy. While Polanski will always be defined by his horrific, unpunished crime, he'll also be defined by his gifts as a filmmaker, surviving the Holocaust, and the murder of his pregnant wife Sharon Tate by the Manson Family. Read more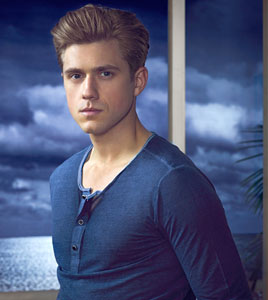 Aaron Tveit has accomplished great things in the theater world—first breaking out in Next to Normal, then following up with the lead role in Catch Me If You Can.  So, it might have seemed surprising to some when he abandoned the stage to star in USA's Graceland.
"I was intrigued and excited for the challenge," he said in an interview with Buzzfeed.  "When you work on a movie or when you work on a play, you have one script and you do all this work on it and you do it for a long time, but this is like, you get to go through that process every week.  Every week you get a new script, you get a new story to tell." Read more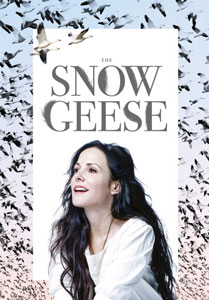 Despite a recent interview where she claimed she would be quitting acting, Mary-Louise Parker insists she's not going anywhere.
"That was born out of a conversation where I was asked if I had long-term goals, and it became like I was embittered," she said in an interview with New York Magazine.  "I wasn't in danger of quitting.  People were suddenly so concerned, and I got all this mail, long emails.  Which was really lovely, but then I also felt embarrassed."
In fact, the actress is currently starring in the Broadway play, The Snow Geese.  Parker said she courted Manhattan Theatre Club in order to land the part.  "Lynne [Meadow] is always nice enough to think of me.  And when they don't, I stalk them," she said.  "'Have you read anything?  Even if you think no one will like it?'  When we did the first reading, it felt pretty immediate, like How I Learned to Drive.  Clearly there's a nod to Chekov, but it doesn't feel staid—it has this levity, a real modern feel to it." Read more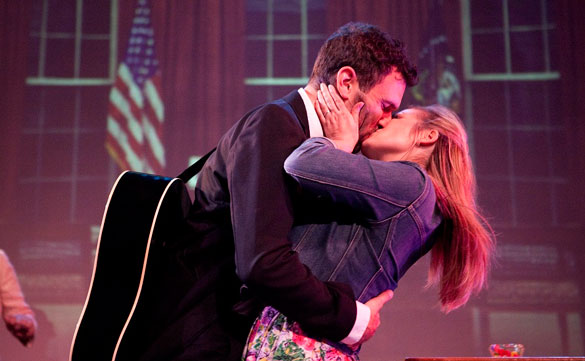 One of the great bonuses about the immense theater scene in New York City is that if you happened to miss a popular Broadway show for whatever reason there's a good chance that one of the city's incredibly talented small theater groups will mount a production of it a few years later.  A perfect example of this is The Wedding Singer at The Secret Theatre in the Long Island City section of New York City. However, even if you saw the 2006 Broadway production of The Wedding Singer you'll likely still want to check out this production because it's not often that you ever see a cast – in whatever size theater – having this much fun together on stage.
The storyline is familiar to anyone who has seen the 1998 Adam Sandler comedy that the musical was based on: in 1985 wedding singer Robbie Hart overcomes hilarity and heartbreak as he falls in love with Julia, a cocktail waitress whose wedding he is supposed to sing at.  Smartly, the musical jettisoned the 1980s tunes on the movie's soundtrack and instead went with original music in a 1980s style.  This allowed the musical to come from a more creative area than some of the slapped together "jukebox musicals" that failed on Broadway and were quickly forgotten.  Read more