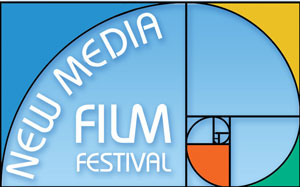 2nd Annual New Media Film Festival SF Bay Area Sat. Nov. 5, 2011

Landmark Lumiere Theatre 1572 California St. SF, CA
Touted as "Sundance for the Facebook Crowd" – Culture Rehab Enjoy 45 New Media "films" & Filmmakers, Panels w/ 8 New Media CEO's and 2 journalists, Red Carpet Interviews & Awards Ceremony for only $30.
Go to www.NewMediaFilmFestival.com click on attend.
Why Submit & Attend New Media Film Festival™?
Watch content from New Media Categories • Affordable, Attainable • Hear Award winning Panelists in New Media, Monetizing & Distribution • International Screenings & Art Exhibit • Networking Lobby w/ Popchips & Metromint • New Media Marketing Table, place one/take one
3D, Jason Alexander, Yoko Ono Music and Lorne Lanning Screen at 2nd Annual New Media Film Festival 2011 Press Release info with trailer here:  http://ht.ly/4wp1D
Judges from Pixar, UTA & ILM
Submit in  categories such as Mobile, Webseries, Shot On Red, LGBT, SRC-Socially Responsible Content, 3D, Features, Docs, Shorts, Animation & Music Videos, Live Stream, Trailers, Online Audience, Apps. Individual category prizes as well as a Grand Prize valued at over $22K. Distribution Opps.
More info: http://www.NewMediaFilmFestival.com