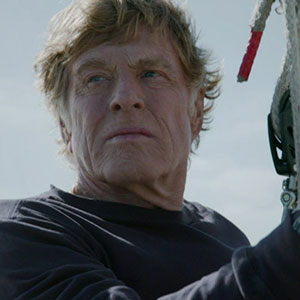 All Is Lost in not a movie that everyone is going to like.  It is a story survival about a lone man against nature as he faces dangerous conditions with his damaged boat in the middle of the ocean.  One of the most incredible things about it is that it is almost entirely free of dialogue because it only features a single actor.  Of course, when that actor is the iconic Robert Redford, it's no problem to stay fixed on him on screen.  He spoke to The New York Times about how he ended up being cast in such a unique film, what he brought to a character with no backstory, and how he managed to get through such a grueling shoot at his age.
Redford explains that since the character he plays has no name of backstory — either in the film or in the script — he portrayed the character as if it were himself.  He says he did this because he didn't have another choice, pointing out, "There was so little described of the guy that, of course, it had to be me." Read more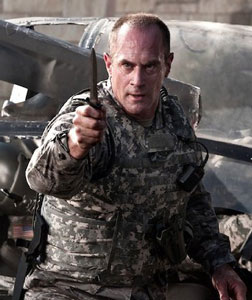 So the rumors were not true: Law & Order: Special Victims Unit and True Blood star Christopher Meloni did not play Lex Luthor in Man of Steel in what fans speculated to be a closely-guarded secret.  Instead, Meloni played Colonel Nathan Hardy, one of the many American soldiers faced with dealing with a battle of super-beings. 
In an interview with New York magazine, Meloni reveals that though he didn't play Superman's arch-villain, he did almost kill someone on set.
First, Meloni admits that while he was disappointed not to be cast with someone with the fictional stature as Lex Luthor, he enjoyed the role he was in.  He explains, "You want to be recognized as a franchise name, but Colonel Nathan Hardy, I enjoyed his arc. I thought it was an important arc. And when they told me he was named after a Navy SEAL who had lost his life in combat, I was really honored and I felt kind of a sense of importance and duty or something to approach it respectfully. It really added a sense of gravitas to what I was doing, because I felt like I was carrying along a real person. And the Air Force gave me all the information, if my character was what he was, where he was, what his educational trajectory would have been, what he would have accomplished, so that helped. And I researched my guy, because they were using his name out of a sense of respect, to honor him in a small way." Read more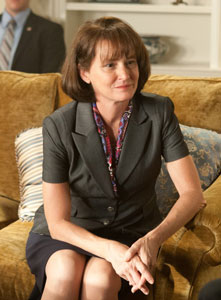 Oscar winner Melissa Leo doesn't mind being considered a character actress—in fact, she takes pride in knowing that her talent is what gets her cast.
"I don't get hired because I'm the prettiest actor around, I get hired because I can lay down the truth to the filmmaker," she said in an interview with The Hollywood Reporter.  "When the character's choices are being disregarded, disrespected, when I can't ground her no matter what she might be doing, find a reality for it, I'll call it.  In the end, it's the director's film and I give them what they need, but I do try to protect my women."
Leo does just that in her new film, Olympus Has Fallen, in which she portrays the Secretary of Defense to Aaron Eckhart's president.  The biggest challenge the 52-year-old faced was allowing herself to step back and let her stunt double do some of the work.
"That for me was probably the most difficult thing," she admitted.  "She's not standing the way Ruth [her character] would stand.  Ruth has been trained militarily, and she has trained toe-to-toe, no matter how fast her heart is racing, no matter how long it's been since she's done such a thing, she knows what it is to stand toe-to-toe with a killer." Read more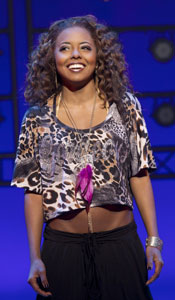 It's been a long journey from dreamgirl to cheerleader.
Actress Adrienne Warren is currently starring in the Broadway musical Bring It On: The Musical, after getting her start in the touring production of Dreamgirls.
"I was on tour with Dreamgirls—the one that started at the Apollo a couple of years ago—and Andy Blankenbuehler gave me a phone call," Warren related to Playbill.com.  "I had worked with him at Encores! during The Wiz a couple summers before, and he called and said, 'I can't find a girl to play this role.  I know you're on tour, but are you interested in coming on a day off and auditioning?'  And, I said, 'Sure.'  So I came, I sang for the producers, and I got the job."
Warren was raised in Virginia, but moved to New York when she was 18.  "I got my Equity card doing the 25th anniversary of Dreamgirls, actually with Jennifer Holiday," she said.  "She actually cast me…at the Fox Theatre in Atlanta during my sophomore year of college.  I think I was 19, and that's when I got my card…I promised my parents that I would only do shows during the summer so I could graduate because I knew once I stopped then I wouldn't go back! [Laughs]  And I have a family full of educators, so that was not an option." Read more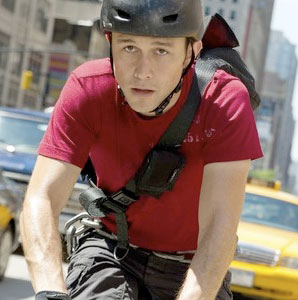 While I like Joseph Gordon-Levitt and really like Michael Shannon and films set in New York City, I'm not sure how much I'm going to get into Premium Rush, a movie featuring Gordon-Levitt as a bike courier in New York.  But I'm sure the film will be filled with a lot of great action sequences that we haven't seen before since there aren't many action bike movies, although I'd love to see a flying bike tackle take-down like on USA's old Pacific Blue series.
But that's neither here nor there.  What we do have here is an interview with Gordon-Levitt with NBC New York about Premium Rush.  He talks about doing stunts and an injury he suffered on-set.
While Gordon-Levitt did most of his own riding in the film, his stunt doubles obviously did most of the action sequences.  He praises them, saying, "I think for what I was doing, the danger was certainly minimized. I was riding fast and riding hard all day long, but what my doubles were doing was so dangerous. Absolutely 100 percent dangerous. That's part of the appeal of this movie. When you watch action sequences that are fake or computer generated – basically what amounts to cartoons – there's a big difference between that and watching a human being really risk their life. It's just exhilarating. Take it back to vaudeville or Evil Knievel or whatever – it's exhilarating. And that's the foundation of the action in this movie." Read more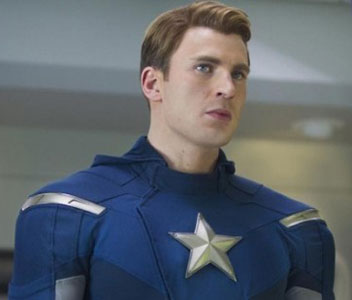 Chris Evans might have built his career on comic book movies — both Fantastic Four movies, The Losers, Captain America: The First Avenger, and the soon-to-be blockbuster The Avengers — but Evans is more than just muscles. 
In fact, unlike many actors who decide at very early age that acting is all they ever want to do, Evans tells Prestige magazine that he juggled two activities in school that eventually prepared him for his physical roles.
Evans admits he was the classic extracurricular overachiever in school since he juggled sports and theatre.  He explains, "My older sister started doing the plays maybe in seventh, eighth grade. She looked like she was having a ball; they would give her candy after the performances and she was hanging out with all these kids, going to all these little parties. And I was just like…this looks like fun. This is just like playing a sport after school – she's got events and performances. It looked like she was having such a good time. So I gave it a shot when I was in sixth grade and just loved it. I loved the process of performing, the excitement of shows, and it just stuck in throughout the years. I would kind of just split my time between sports and acting." Read more
Podcast: Play in new window | Download (Duration: 7:44 — 5.3MB)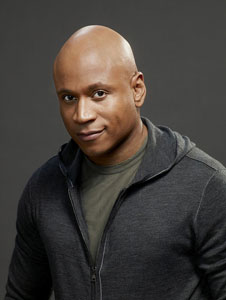 LL Cool J is like a blast of energy when you're around him; like a human dose of Red Bull. He was so enthusiastic about his work and life that I couldn't help but get pumped up and smile at everything he was saying.
LL is currently starring in NCIS: Los Angeles as Special Agent Sam Hanna, a former Navy SEAL who now works in the undercover unit of NCIS in LA. At the beginning of this season, he and co-star Chris O'Donnell are are in eastern Europe to rescue Hetty (Linda Hunt), who is trying to convince the Comescu crime family that Callen (O'Donnell) is dead.
I talked to LL at Comic-Con about the bromance he has with O'Donnell, how his character is still a bit of a mystery and how he feels about doing his own stunts.
Follow LL on Twitter!
NCIS: Los Angeles airs on CBS, Tuesdays 9/8c
For the full interview, click the audio link above or download it from iTunes [There is some irritating noise that goes on throughout the interview, I apologize]

Your partnership with Callen is pretty well established by the first episode. How did you guys create that amongst yourselves? Did you guys create a back-story?
LL Cool J: Well, we didn't create a back-story. I mean, you know, the back-story obviously, you know, Shane is dealing with that but I think that's about just chemistry in general. I think when you get in a room with people that you like to talk to usually there's a vibe or there isn't, you know? You can't create a vibe. The vibe is there. You go on a blind date, either the vibe is there or it isn't. So, we just kind of clicked. The chemistry is there. The energy is there. It made it easier, you know? Read more
A stunt driver from Nicholas Cage's new film, The Sorcerer's Apprentice crashed a Ferrari in Times Square during filming of a scene, injuring two people.

EMBED-Stunt Driver Wrecks Ferrari at Time Square – Watch more free videos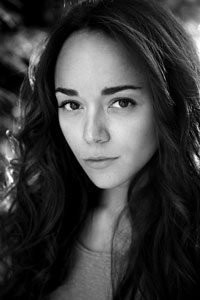 Ashley Madekwe is thrilled to be playing the iconic role of Tituba in WGN America's new series, Salem. However, don't expect the Tituba you know from The Crucible to emerge, it's new spin on the well-known character.
Daily Actor was able to sit-down with the actress in a roundtable discussion to talk about the new series and what the audience should expect.
So what was the first thing that drew you to Salem?
Ashley Madekwe: Well, I've been obsessed with the role of Tituba since forever. It's one of the first show I saw when I was at drama school. The girls in the year above were doing The Crucible and I was obsessed with it. So I've always kind of had an eye out for anything that's slightly witchy. And when I heard about Salem I thought… I was like, "Oh, is that just gonna be white girls in the woods? It there gonna be a part for me in that?" and there was. I loved it. First time I read the script I was really freaked out by it. It's super spooky. It really jumps off the page. Read more
I didn't watch the awards last night because I had a show to do. And honestly, I thought they were on tonight (Sunday). Go figure. 
With that, I say to all of my fellow SAG-AFTRA actors, well done! We chose our winners well.
The list is below. Read more