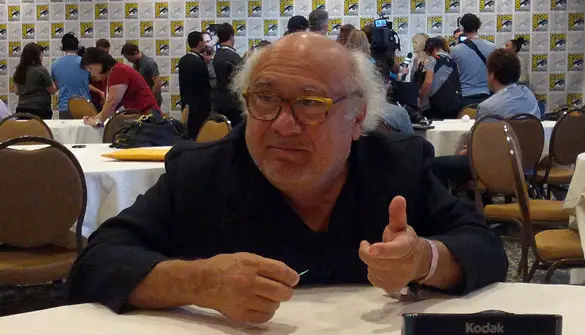 Comic-Con: Getting to spend five minutes with Danny DeVito is both good and bad. The good is that I got to hang out with Danny DeVito for five minutes! The bad is that I only got to hang out with Danny DeVito for five minutes!
I truly think Danny is fantastic and could have asked him 8 million questions but since this was a round table interview at Comic-Con, I'd be a jackass if I had dominated the interview. I did get to ask about his upcoming play, The Sunshine Boys, which he's going to star in with his former Taxi co-star Judd Hirsch this October in L.A. He also chats about It's Always Sunny, working with the cast (Charlie Day, Rob McElhenney, Glenn Howerton and Kaitlin Olson)and the big move to FXX.
Check it out below!
It's Always Sunny in Philadelphia premieres on September 4th on FXX Read more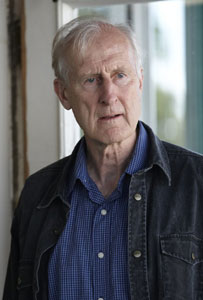 At age 73, James Cromwell has just scored his first leading man role in Still Mine.  It doesn't surprise the actor that it's taken him this long to break out of supporting roles.
"I don't look like a leading man, whatever they look like.  It's changing a little.  For my entire career, I wanted to be a director," he explained to Interview.  "When I was in the theater, it was very difficult to get directing jobs, and I fell into the acting by default.  I got in the habit of accepting whatever came my way.  Not things that I disagreed with, though.  It's not like I had aspirations—well, I did have aspirations to play Hamlet, which I ended up doing.  I'm a character actor.  Nobody's ever seemed to think of me as a leading man.  I'm 6'6".  I've got a big nose.  I'm gangly.  I've got crooked teeth.  That's certainly not Brad Pitt.  I'm still around and alive, so if they need older guys, I guess they're thinking of me."
Cromwell wasn't immediately attracted to the script for Still Mine.  "I didn't give it a very thoughtful reading," he admitted.  "I think I missed the whole point to the script when I first read it.  I thought it was a sweet little story.  Very Canadian.  Two nice old people going through it blah, blah, blah.  The secret of the picture is in the detail." Read more
S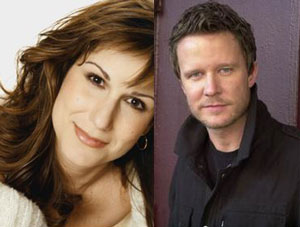 econd Stage Theatre just announced that 2013 Tony Award nominees Stephanie J. Block and Will Chase will co-star in this fall's production of the new musical comedy, Little Miss Sunshine. 
With book and direction by James Lapine and music and lyrics by William Finn, the musical will kick off Second Stage's 35th anniversary season on October 15th, with opening night set for mid-November. 
Block and Chase are both Tony nominees for this season's revival of The Mystery of Edwin Drood.  Read more
It isn't easy to follow up starring in one of the most successful and beloved television sitcoms of all time.  We've all heard about the "Seinfeld Curse" (though Julia Louis-Dreyfus seems to be handling herself well these days), but most of the cast of Friends have had trouble finding a project that had a fraction of the success of the "Must See TV" hit NBC sitcom. 
In particular, Matthew Perry has had several ups and downs, both personally and professionally, since Friends ended in 2004.  With his new comedy, Go On, set to debut on a familiar network (NBC), Perry talks to the Los Angeles Times about his new series and problems with his previous one.
Perry admits that the legacy of Friends is both a wonderful blessing and a source of frustration creatively.  He points out, "I don't need to be reminded that I was on Friends," Perry says, then jokes about his publicized issues with substance abuse by adding, "I remember — some of it, anyway.  No, it's fine that it follows me. I get it." He also references a quirk that his character, Chandler, on the hit series had: loudly emphasizing the word "be."  He says, "But I can do other things, and I like the challenge of proving to people that my talent extends beyond putting emphasis on 'be'." Read more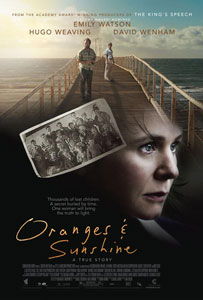 Oranges and Sunshine tells the story of Margaret Humphreys, a social worker from Nottingham who uncovered one of the most significant social scandals of recent times: the deportation of thousands of children from the United Kingdom to Australia. Almost single-handedly, against overwhelming odds and with little regard for her own well-being, Margaret reunited thousands of families, brought authorities to account and drew worldwide attention to an extraordinary miscarriage of justice. Children as young as four had been told that their parents were dead, and been sent to children's homes on the other side of the world. Many were subjected to appalling abuse. They were promised oranges and sunshine: they got hard labour and life in institutions. courtesy of trailers.apple.com
Director: Jim Loach
Cast: Emily Watson, Hugo Weaving, David Wenham
In Theaters: October 21st, 2011
Read more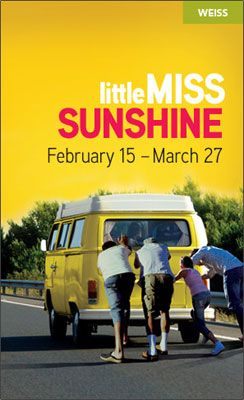 Here's a great look at what I think is going to be something really fun, La Jolla Playhouse's new musical Little Miss Sunshine.
Based on the film of the same name, it follows the Hoover family on their trek to take their daughter Olive to across country for the Little Miss Sunshine pagent.
Starring Hunter Foster, Malcolm Gets, Dick Latessa, Jennifer Laura Thompson and Georgi James as Olive. Music and Lyrics are by William Flynn. Book and directing by James Lapine.
Video after the jump
Sunshine Cleaning looks pretty good. Kinda like Little Miss Sunshine I'm thinking?
Synopsis: A single mom and her slacker sister find an unexpected way to turn their lives around in the off-beat dramatic comedy Sunshine Cleaning. Starring Amy Adams, Emily Blunt, Alan Arkin, Jason Spevack and Steve Zahn
Podcast: Play in new window | Download (Duration: 15:14 — 12.2MB)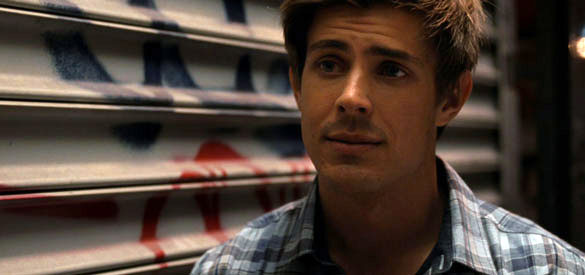 Chris Lowell stars in the new indie film, Brightest Star, about a guy (Chris), who's right out of college and  dumped by his girlfriend, Charlotte (Rose McIver). So, he reinvents himself into the man he thinks she wants. Trouble is, along the way he ends up falling for his friend, Lita (Jessica Szohr). The movie, directed by actress Maggie Kiley, shows life as twenty-something New Yorkers and I really enjoyed it (here's the review).
I talked with Chris the other day about the film, how he didn't he didn't play his characters wishy-washiness (I may have just made that term up) and the 18-day shoot. We also chat about Enlisted, his advice to actors and his worst audition. And I'll give you a hint: the audition was… unchained.
Follow Chris on Twitter!
For the full interview, click the audio link above or download it from iTunes.
Brightest Star is in theaters and on VOD now Read more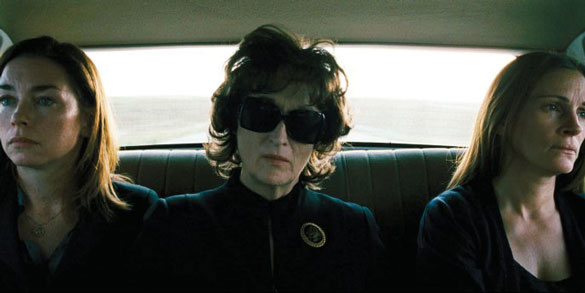 One of the films currently gunning for an Oscar nomination is August: Osage County starring Meryl Streep and Julia Roberts in the dysfunctional family drama. Actress Julianne Nicholson, who plays Roberts and Juliette Lewis' younger sister with a shocking secret, the role was a chance to shine alongside some of Hollywood's heaviest hitters. Read more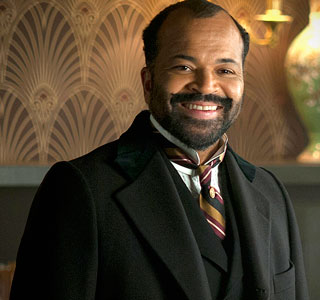 Jeffrey Wright has had a prolific 2013, appearing in Broken City, The Inevitable Defeat of Mister & Pete, A Single Shot, Only Lovers Left Alive, The Hunger Games: Catching Fire, and, of course, a brilliant season-long arc on HBO's Boardwalk Empire.  This comes off a period when Wright did not make many appearances in films (Wright did not appear in any films released in 2009 or 2010, and only supplied his voice to a film in 2012), especially after appearing in high profile roles previously.
In a conversation with The Associate Press, Wright spoke about why he's working more now, how he copes with not being considered a household name, and why he considers himself a struggling actor at times. Read more