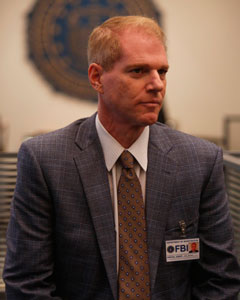 Noah Emmerich (Super 8, The Walking Dead) is one of the best characters actors around and now he's bringing his talents to FX's new hit show, The Americans.
The Americans is a period drama set that revolves around two KGB spies who are posing as Americans. Philip (Matthew Rhys) and Elizabeth Jennings (Keri Russell), have spent years in America but now that the Cold War is escalating, so is their job of finding out information for Russia. Emmerich plays FBI Agent Stan Beeman, a member of the Counterintelligence Task Force and… the Jennings new neighbor.
This is his first Television series where he's a regular and in a recent conference call, he talked about what that's experience has been like. He also talked about how he got the part, character research and how he decides to take on a role.
The Americans airs on Wednesdays at 10 on FX Read more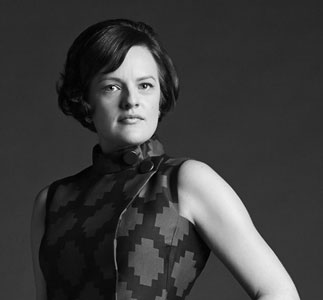 There's no way fans of Mad Men would have allowed Elisabeth Moss' character Peggy Olson to have been kicked off the show.  The creator of the AMC drama, Matt Weiner, would never have let that happen either.
"[Matt] called me right before episode eleven of season five came out and told me what was gonna happen, and my first question was 'That sounds awesome…am I coming back?  Am I going to be on the show?'" Moss recalled in an interview with Vulture.  "And he was actually a little bit offended, I think.  He was like, 'Of course you are.  How could you ask me that?'  And I was like, 'Well, you know, it's a logical question.'  And he assured me that, obviously, it was going to be fine.  And then he told me everything that was going to happen.  You know, great actors who are amazing on the show have left.  So I would never consider myself above that."
Moss has had to embody a very different character for her role on Jane Campion's Top of the Lake.  The actress enjoyed getting to play someone so opposite from Peggy.  "I fucking loved it," she admitted.  "It was so fun, I have to be honest.  It was SO fun.  Just, you know, in life you try not to glass people, you try not to scream and yell and fight.  And so it's really fun and cathartic to be able to do that, you know, and then not hurt anybody." Read more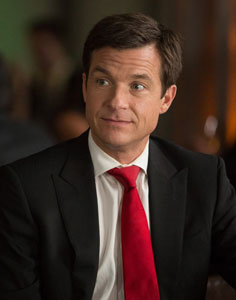 Many people are surprised when it's pointed out that forty-four year-old Jason Bateman has been acting for over thirty years — he began his career in 1981 on Little House on the Prairie.  Most of that surprise is because Bateman's current high profile is the latest "up" in his lengthy up and down career.  In a lengthy interview with GQ, Bateman talked about his current success and his low points in his lengthy career.
After his breakthrough starring role on Arrested Development, the cult favorite television serious that (in case you have been living under a rock and haven't heard yet) will be returning for a much-delayed final season on NetFlix, Bateman transitioned from small roles in comedies like The Break-Up and Dodgeball: A True Underdog Story to starring roles in high-profile comedies like Horrible Bosses, The Change-Up and  Identity Thief. 
However, Bateman recalls his less successful years when he was first starting out as an actor.  He says, "I remember when things were really dry for me in my twenties, when things really slowed down. It was a confusing time for me. I was really having a hard time with, literally, how to behave at an audition. Your natural instinct is to go in there and let them know how much you want it and be affable and be ambitious. Yet in this business, much like high school, a sexy indifference will go a long way, sort of that playing-hard-to-get thing. I never wanted it more, but I never felt more conflicted about looking like I wanted it. So I'd go in there and I'd be acting twice. But my point is, I remember somewhere in there seeing some interview with Ron Howard, and I remember watching him be that famous, kind, affable, engaging, almost eager persona, and I remember thinking, 'Boy,' you know, 'there's no way anybody would ever misinterpret that kindness for weakness.' And I thought to myself, 'If I'm ever lucky enough to find some relevance again and some access and some success, that's going to be the best part of it, is that I'm going to be able to be as nice as I want to be and not be nervous that that's going to be misinterpreted for desperate.' So the fact that I've been able to say that to Ron—I've literally walked him through this long-winded story—it was just really, really nice to be able to do that and to have him be a mentor and a friend and then obviously such a huge part of what was a career-defining job for me on Arrested Development." Read more
Podcast: Play in new window | Download (Duration: 25:50 — 17.8MB)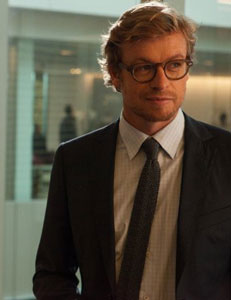 I Give It a Year had its US premiere at SXSW and the film, starring Rafe Spall, Rose Byrne, Anna Faris and Simon Baker, got a really nice reception from the audience. I was one of the people who saw it and I quite enjoyed it. Spall is one of my favorite actors right now and I loved seeing him as a lead. 
The film, written and directed by Dan Mazer, starts where most romantic comedies end and follows the first year of marriage between Spall's character Josh and Byrne's Nat. Things get a bit more complicated though when the two have to deal with Faris and Baker, who play two people that are possibly the ones Josh and Nat should actually be with.
The film feels more like an anti-romantic comedy, which is exactly what Mazer wanted. Mazer has worked with Sacha Baron Cohen on Bruno, Ali G and The Dictator and he brings that freshness and improv spirit to the film.
I talked to both Mazer and Simon Baker at SXSW in a roundtable interview where they were both in seemingly great moods. They were laughing the whole time and to get a true feel for the conversation you really should grab the audio version. The two talked about the improv in the movie, rehearsals and how Simon became attached.
For the full interview, click the audio link above or download it from iTunes  Read more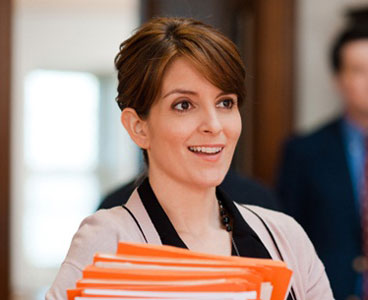 Now that Tina Fey is leaving her show-runner position behind with the end of 30 Rock, she'll have to get used to the fact that she's not in charge anymore.
"I had the luxury of saying, 'Don't use that take.  And get off that shot before I turn around,'" she said in an interview with SFGate.com.  "I framed out my posterior.  It's nice to have that kind of control."
But with Fey's next project, the film Admission, she had to put her boss hat aside and focus on being in front of the camera.  Fey didn't specifically set out to find a more dramatic role that would demonstrate her skills.  When asked why she chose the film, she said, "I was looking for something that was a good movie and a good part.  The fact that this had a deeper emotional level was appealing, but no, I didn't set out to show my [acting] chops." Read more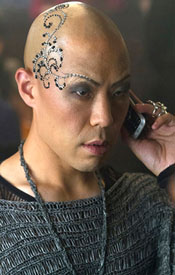 It might be difficult enough for some straight male actors to play gay characters—but what about donning wigs and dresses?
For Hoon Lee (who's straight and married), it's just another day at the office.  He portrays Job on Cinemax's series, Banshee, but confesses that his off-screen life is a tad less exciting.
"The real-life part of it is bound to be horribly disappointing," Lee said in an interview with The Charlotte Observer.  "I'm a very pretty normal guy."
To most people though, Lee is far from ordinary.  He's a Harvard grad, who just happens to have appeared in major projects like Sex and the City and Premium Rush.  And now: he has to contend with his costume designer over his outrageous outfits.
"The wig [I wore] was actually a composite of like six different wigs," Lee said.  "And it weighed a lot, it was very heavy.  The corset was this custom leather corset, which I got strapped into and was very, very tight to the point where I couldn't sit.  I couldn't even really eat, and so I was vaguely nauseous for most of the day.  If I needed to rest, I just had to lean against the wall." Read more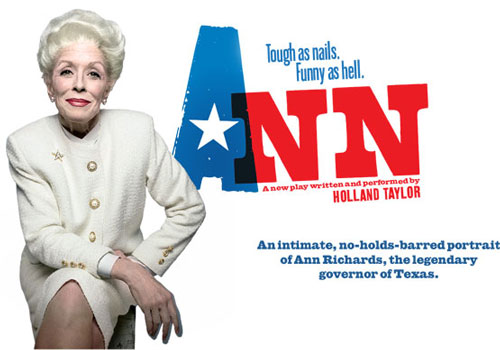 The best way to describe Ann, Holland Taylor's one-woman show about former governor of Texas Ann Richards that she both wrote and stars in, is what the Hall of Presidents in Disney World would be like if instead of a robotic Barack Obama the host was a Texas-twanged white-haired lady who didn't care that she was on a stage in the family-friendliest theme park in the world.  As such, it's infinitely more entertaining than a real or robot president could ever be.
Ann has had a long history on the way to Broadway.  Taylor began writing the script in 2009, workshopped it in Texas, and brought it to Chicago and Washington, D.C. over the last few years.  This year it has finally come to Broadway, a place where Taylor hasn't appeared in thirty years since the legendary failure of Moose Murders (which closed and opened the same night in 1983!)
Ann will certainly enjoy a much longer run than Moose Murders, and all that is thanks to Taylor.  Even if you are only familiar with her from her role as Evelyn Harper on Two and a Half Men it's obvious how wickedly funny she can be and how great her comic timing is (Taylor's Two and a Half Men co-star Jon Cryer and his wife Lisa Joyner are two of this show's co-producers).  But that is a television show with a large cast — the obvious challenge of the live one-person show is that the actor has to be alluring enough to hold an audience's interest for the length of the show.  For the most part, Taylor has little trouble maintaining the interest of the audience for the two-hour duration of Ann. Read more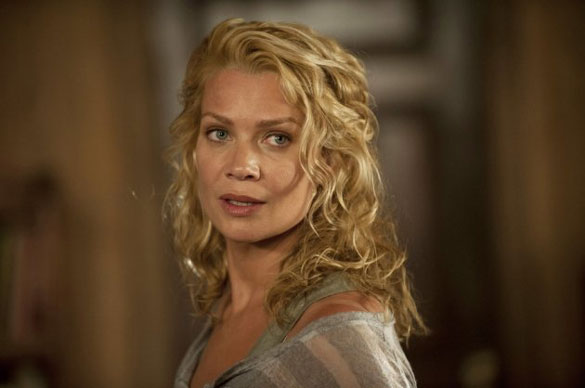 For AMC's The Walking Dead cast, killing zombies is basically a piece of cake.  Getting naked on the other hand is a little more challenging.  Last Sunday's episode featured Laurie Holden, who plays Andrea on the show, revealing a bit of skin for her love scene with the Governor.
"I'm a woman.  It's a little daunting to know you're going to take your clothes off and 16 million people are going to see it," Holden said in an interview with Vulture.  "It's not a normal day at the office."
Luckily, the production team did give her a heads up that she'd be one of the few cast-members to actually have a love life on the series.  "They talked to me beforehand because I've never…well, I can't say never, but I haven't done anything like that in a long time," Holden said.  "And it was really risky for the show because…we don't do that on The Walking Dead.  But [Glen] Mazzara [the show-runner] brought up a good point, which is, you know, people have sex.  You can kill zombies and show all this brutality, but where are all the people hooking up?  Because that's what they would do." Read more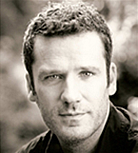 Written by Brian Timoney
Auditions can be one of the most frustrating and unnatural places to give a performance. You are expected to perform in front of people you've never met and who have the power to make or break your acting career. If this wasn't bad enough, you will often be given instructions just minutes before you are expected to perform.
Despite being in this intimidating, unnatural environment, your ability to 'pull it out of the bag' will often determine the success of failure of your acting career. Though it may seem unfair, it is the same for everyone.
The question is, what are you going to do about it? Read more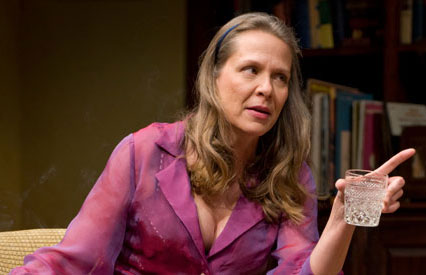 The lengthy Who's Afraid of Virginia Woolf is generally thought to be one of the more challenging plays to perform, which is something actress Amy Morton — who is currently starring as Martha in the Broadway revival — agrees with wholeheartedly.  In an interview with The Wall Street Journal, Morton talks about the challenges of starring in Edward Albee's signature play.
Morton confesses that playing Martha eight times a week is not a pleasant experience.  She explains, "It is brutal. I sleep a lot, I eat a lot, I get body work done…Your whole day is about conserving energy so you can do the thing you have to do at night… Most of my day is spent at home. I don't even get out of bed until ten or eleven so. It just takes a lot out of you." Read more