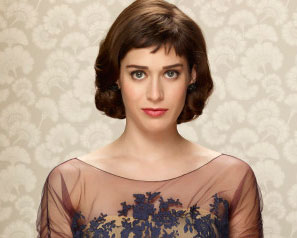 Here's a SAG Foundation Q & A with Lizzy Caplan where she talks about her new Showtime series, Masters of Sex.
In the interview, she talks about how she fought for the role of Virginia Johnson, why she waited so long for the part, shooting the pilot, nerves and more.
Masters of Sex stars Michael Sheen and Caplan as real-life pioneers of the science of human sexuality, William Masters and Virginia Johnson. The series chronicles their unusual lives, romance and unlikely pop culture trajectory.
Check it out below! Read more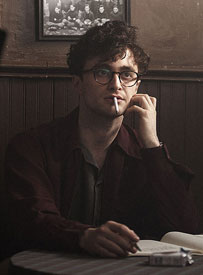 Daniel Radcliffe is proving that successful child actors can transition into successful adult actors by picking and choosing roles that appeal to him on a creative level. In his latest film, Kill Your Darlings, the 24-year-old actor demonstrates that his acting chops run much deeper than Harry Potter.
In the film, the British star is tackling the role of beat writer Allen Ginsberg and a tale of murder amongst the ranks of fellow writers like Jack Kerouac and William S. Burroughs at the end of World War II. Radcliffe first encountered the script written by John Krokidas in 2009. The young Yale grad also planned to direct the project.
It didn't scare Radcliffe that Krokidas was inexperienced in the feature film world. In fact, the Brit had great confidence in his abilities. Read more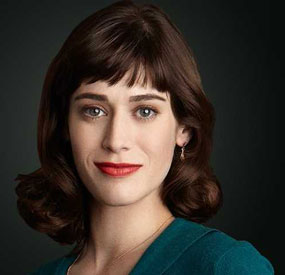 Lizzy Caplan has had a successful career for a young actress, but getting there hasn't been easy. In an interview with BGB Mag, the Masters of Sex star talked about the struggles of being "on avail" for a role and how the auditioning process never gets any easier.
Caplan plays the groundbreaking sex pioneer Virginia Johnson in the Showtime series. She was attached to the part for months before the contract was officially signed. The 31-year-old actress shared what that endless wait was like.
"It was not the most fun process, as you know. It took a while to be officially signed on to the show. It remained unofficial for months. So I mostly walked around with the news that I was to play Virginia as a secret, since I didn't want to suffer the humiliation of telling everybody I got the part, then having to call all those same people and tell them that it didn't work out. Which I've had to do before," she said. "All actors and actresses seem to have their 'firing story'. Pilot season happened while I was waiting to hear officially about Masters, and I didn't have the easiest time convincing my agents and managers that even the POSSIBILITY of getting to do Masters of Sex was infinitely more appealing to me than the real, tangible pilot jobs that were being presented to me. But (somewhat miraculously), it all worked out." Read more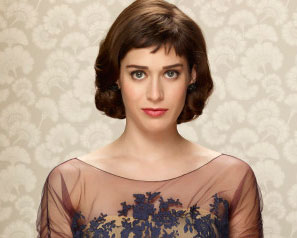 With the long-running series Dexter coming to a close, Showtime was looking for a new series to capture TV audiences on Sunday nights. The network's freshman drama Masters of Sex is looking to fill that void.
The show stars Lizzy Caplan as Virginia Johnson, the sex researcher who worked with Williams Masters. Together, the duo helped create new ways of thinking about sexuality.
With her co-star Michael Sheen, the 31-year-old actress has to reenact some of the sex research that made Masters and Johnson revolutionaries in their field. Caplan revealed how she had to let her guard down with him. Read more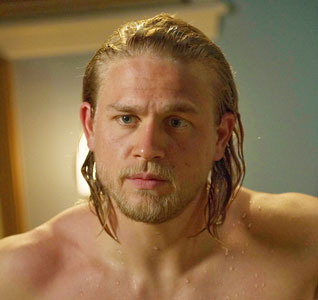 The most buzzed about movie of the year is finally cast and the backlash over who is playing Christian Grey and Anastasia Steele has been tremendous. Despite the online protests, Sons of Anarchy star Charlie Hunnam is taking the whole thing in stride.
In an interview with the Associated Press, he talked about the sexual themes he will have to tackle in the film.
The 33-year-old actor explained, "You know what, I had such a baptism of fire with regards to sexuality on camera at the beginning of my career. I starred in the British Channel Four miniseries Queer as Folk, where I played a young, gay character, and there were some incredible, explicit sex scenes on that show."
With the passage of time, also comes wisdom, so Hunnam is ready the opportunities that Fifty Shades of Grey brings. Read more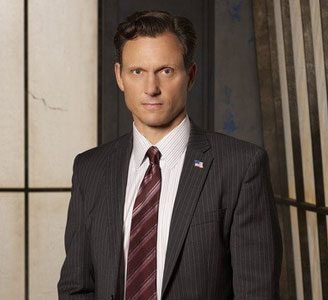 Tony Goldwyn has tons of female fans lusting after his character, President Fitzgerald Grant, on ABC's much buzzed about Scandal.  But his wife isn't one of them.
"It's a problem," he joked while appearing on Bravo's Watch What Happens Live.  "The honest answer is, my wife doesn't watch it.  She watched the pilot and thought it was great, but yeah…I don't encourage it."
His acting also goes unappreciated by his two daughters.  "My two girls think it's hilarious," he said, as reported by The New York Daily News.  "Disgusting and hilarious.  So they send me all kinds of rude texts."  His 18-year-old once sent him a text saying "Excuse me?!" after he tells off Kerry Washington's character after having sex with her.  Read more
Podcast: Play in new window | Download (Duration: 14:01 — 9.7MB)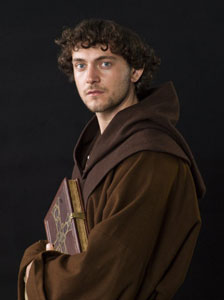 George Blagden plays Athelstan in The History Channel's great new show, Vikings. Created by Michael Hirst, the show is about the adventures of Ragnar (Travis Fimmel), his family and his band Viking brothers.
Besides his work in Vikings, you may have seen him as Grantaire in the film version of Les Miserables. From singing in the French revolution to playing a 12th century viking… he's has had a very good year!
I talked to George at WonderCon about how he got his part, being nervous on his first day on set – he had to do a sex scene…the very first day – and how he prepared to play a Viking. 
Vikings airs on Sundays at 10pm on The History Channel
For the full interview, click the audio link above or download it from iTunes  Read more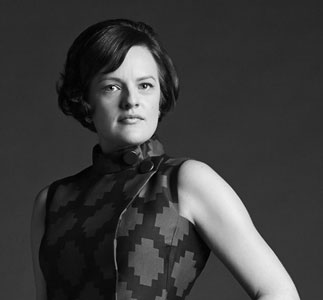 There's no way fans of Mad Men would have allowed Elisabeth Moss' character Peggy Olson to have been kicked off the show.  The creator of the AMC drama, Matt Weiner, would never have let that happen either.
"[Matt] called me right before episode eleven of season five came out and told me what was gonna happen, and my first question was 'That sounds awesome…am I coming back?  Am I going to be on the show?'" Moss recalled in an interview with Vulture.  "And he was actually a little bit offended, I think.  He was like, 'Of course you are.  How could you ask me that?'  And I was like, 'Well, you know, it's a logical question.'  And he assured me that, obviously, it was going to be fine.  And then he told me everything that was going to happen.  You know, great actors who are amazing on the show have left.  So I would never consider myself above that."
Moss has had to embody a very different character for her role on Jane Campion's Top of the Lake.  The actress enjoyed getting to play someone so opposite from Peggy.  "I fucking loved it," she admitted.  "It was so fun, I have to be honest.  It was SO fun.  Just, you know, in life you try not to glass people, you try not to scream and yell and fight.  And so it's really fun and cathartic to be able to do that, you know, and then not hurt anybody." Read more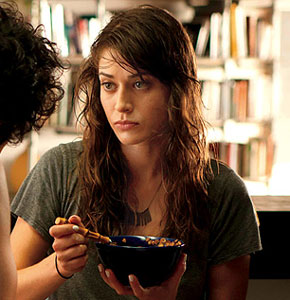 Lizzy Caplan is such a good actress that you might actually believe she's just like the roles she plays—a somewhat nerdy lawyer on New Girl, a druggie in the film Bachelorette.  But the comedienne is just adept at "finding some similarities between myself and the characters, even if it's the tiniest thing."
Caplan told Interview Magazine that "the True Blood character was probably the biggest departure for me, because I'm the opposite of like a vegan hippie chick.  I can't, I can't even.  But, in comedy roles I gravitate towards broken girls, and so I can definitely draw some real-life experiences."
In Caplan's new project, the television series Masters of Sex, the actress has taken on a role that is the complete opposite of her own personality.  "The show I'm doing next, Masters of Sex, is a drama and takes place in the '50s and that is very, very unlike me, how she behaves, there's a lot of space between her and me in real life," Caplan noted.  "It's about Masters and Johnson, the sex researchers in the '50s.  It's their story and their research, but their actual story, I'm very curious to see if people think that we are stretching the truth because the insane stuff in our show is true." Read more
Earlier this week a lawsuit was filed in Los Angeles Superior Court against Time Warner, HBO, Cinemax and the production company True Crime LLC by an actress claiming that she was bullied into appearing nude and performing simulated sex on an episode of the Cinemax series Femme Fatale as well as being sexually harassed and placed in a dangerous work environment.
The plaintiff, identified only as "Anne G," claims that she was not told that the role would require nudity or simulated sexual contact when she auditioned for it and was later hired for it.  While on-set in December 2011, the suit alleges that "she was blindsided with rewrite after rewrite which necessitated her character to simulate sexual intercourse and for her to appear nude but for pasties on her nipples and a sticker on her private parts," and that the set was not closed, as per union rules.  Executive director Steve Kriozere and assistant director Joe Schwartz are also singled out in the suit for saying "inappropriate sexual comments to her."  Ultimately the suit claims that when Anne G refused to do the scene she was threatened with a lawsuit for breach of contract. Read more