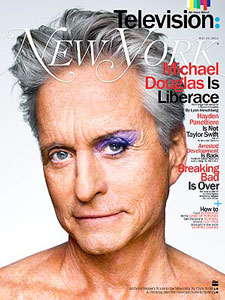 It's been a while since Michael Douglas really had a role he could get into.  With Behind the Candelabra, in which he portrays Liberace, Douglas might have his best role in over a dozen years.  He gave a lengthy interview to New York magazine about the HBO film about what was so different about playing such a campy real-life individual and what it was like acting opposite Matt Damon, who portrays Liberace's young lover Scott Thorson.
Playing the flamboyant Liberace exposed Douglas to a new aspect of acting that his wife Catherine Zeta-Jones is far more familiar with — sitting in the makeup chair and then hours of costuming.  Douglas explains, "I was the girl on this movie! The hair and makeup for Liberace took two and a half hours.  I've never done elaborate hair and makeup before. Up until now, my entire career has been contemporary." Read more
Alexander Skarsgard is using his time away from playing Eric Northman on True Blood wisely, by playing diverse parts in several movies.
"It's not like, 'Hey look at me I'm versatile," he insisted in an interview with The New York Post.  "It's just creatively to stay true to myself."
The Swedish actor followed up his role in the indie drama What Maisie Knew with a part in the thriller Disconnect.  The part called for the normally buff actor to look a little softer.  "If I feel that a guy that I'm about to play looks a specific way, I have to stay true to that," he said.  "I can't be like, 'Hmm, I'm a sex symbol, so what are the fans going to say?'  It's not like, 'Oh, look at me!  I can actually play ugly!'  F—k that." Read more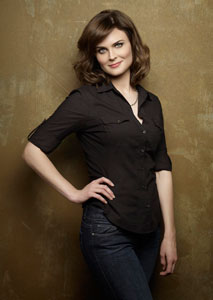 Bones just wrapped up its eighth season on a high note and star Emily Deschanel thinks one of the reasons they've lasted is because the show offers so many "different things for so many different people."
"But," she said in a recent conference call, "it may also be why we're not the number one television series on TV."
In this Q & A, Emily talks about the past season, how she balances starring on a hit show and motherhood and the growth of Brennan.
Do you find filming the emotional scenes challenging?
Emily Deschanel: It depends.  It really depends on what it is.  It depends on the emotion and the way the scene is written and the circumstances.  I find it challenging to switch tone like we do on our show.  It's definitely challenging to go from comedy to humor and lightness to sadness.  It really depends on the particular scene and what it is.  Sometimes emotion comes easily for me and sometimes it's more challenging whether it's because we are laughing and being light a moment before or for whatever reason it's not as—sorry.  My baby is pounding on the door right now.  Sorry.  What we were talking about? Read more
Though 2009′s Star Trek made headlines for featuring a Mr. Spock who was no stranger to romance with Zoe Saldana's Uhura, Zachary Quinto, who played the Vulcan hero, came out as gay in real-life two years afterward.  While appearing on The Jonathan Ross show to promote the Star Trek sequel, Quinto spoke about coming out and its effect on his career.
He points out, "I haven't stopped working, I've only worked more since I came out."
Quinto came out in 2011 after his Star Trek success and because of reports of gay teenagers committing suicide in the United States.  He explains, "I just felt like it was a convergence for me where I was in a position, and am in a position, for young people to look at the experience that I've had, to look at the opportunities that have been presented to me and to recognize in themselves that there is no limitation and that we live in a time where the tide is changing.  For me I felt like it was the right time and the right way." Read more
Podcast: Play in new window | Download (Duration: 9:30 — 6.6MB)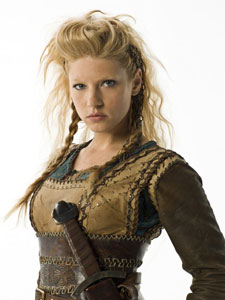 The History Channels Vikings is one of those shows that just keep getting better and better. It's so well written and the cast, including George Blagden, Travis Fimmel and Katheryn Winnick are just great. 
Winnick plays Lagertha in the show and in this roundtable interview, she talks about how she got cast – complete with a story about driving around town in a Viking costume – going from Bones to a period piece and shooting on location in Ireland.
Vikings airs on Sundays at 10pm on The History Channel
For the full interview, click the audio link above or download it from iTunes  Read more
Podcast: Play in new window | Download (Duration: 14:01 — 9.7MB)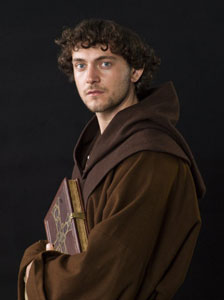 George Blagden plays Athelstan in The History Channel's great new show, Vikings. Created by Michael Hirst, the show is about the adventures of Ragnar (Travis Fimmel), his family and his band Viking brothers.
Besides his work in Vikings, you may have seen him as Grantaire in the film version of Les Miserables. From singing in the French revolution to playing a 12th century viking… he's has had a very good year!
I talked to George at WonderCon about how he got his part, being nervous on his first day on set – he had to do a sex scene…the very first day – and how he prepared to play a Viking. 
Vikings airs on Sundays at 10pm on The History Channel
For the full interview, click the audio link above or download it from iTunes  Read more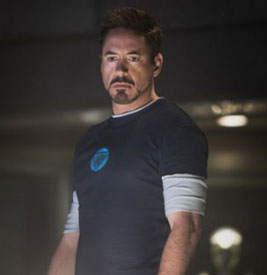 Though Robert Downey, Jr. is an acclaimed actor, in an interview with GQ he shrugs off the acclaim to point out how normal he thinks he really is what he calls a "ridiculous industry."
In particular, he enjoys the surprise people have at finding out that he isn't some kind of genius artist.  He explains, "Nothing pleases me more than when somebody who was awe-inspired to be working with me realizes I'm just another schmuck that they're bored of hanging out with on a set. I love that moment. I like it when that persistent illusion is smashed." Read more
Christopher Meloni, already one of Hollywood's most successful television actors, solidifies his leading man status with a number of much-anticipated feature films. He will next be seen in Zack Snyder's "Man of Steel," opening in June. Meloni then stars in "Small Time," with Bridget Moynahan and Dean Norris, due for a limited release later this summer.
In October, he co-stars with Josh Brolin, Bruce Willis, Jessica Alba, Joseph Gordon-Levitt, Eva Green, and Mickey Rourke in "Sin City: A Dame to Kill For," the sequel to 2005's screen adaptation of Frank Miller's highly regarded graphic novel. Currently, Meloni is co-starring in the indie comedy "Awful Nice," which premiered to great reviews at the 2013 SXSW Film Festival in Austin. He also has two other films awaiting release dates for 2013/2014: "They Came Together," directed by David Wain and also starring Paul Rudd, Amy Poehler, and Ed Helms; and "White Bird in a Blizzard," based on the book of the same name by Laura Kasischke, with Shailene Woodley and Eva Green.
The Washington, D.C. native studied acting at the University of Colorado – Boulder before graduating with a degree in History. He worked in construction and as a bouncer before breaking into acting, studying his craft in New York with legendary teacher Sanford Meisner. Early on, he landed a number of small film roles and short-lived TV series, including "The Fanelli Boys," before his breakout part on "NYPD Blue," opposite Kim Delaney. That led to him winning a series regular role on HBO's gritty series "Oz," playing the psychotic, bisexual murderer Chris Keller, in an ensemble cast that also included J.K. Simmons, Lee Tergesen and Rita Moreno. Read more
Podcast: Play in new window | Download (Duration: 10:43 — 7.4MB)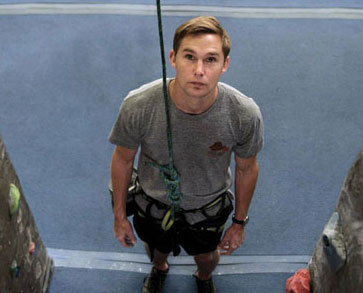 Brian Geraghty is so good in smaller roles in films like Flight (opposite Denzel Washington) and The Hurt Locker, just to name a few. He's always got something going on in his eyes and most anything he does I've always enjoyed watching.
In Kilimanjaro, which premiered at SXSW this year, Brian is out front and center as the star of the film. He plays Doug, a guy who's life isn't what he imagined. He's got a bad job, boring relationship and he's just wading through life. When his girlfriend packs up and leaves, he decides to embark on a more meaningful life and starts planning to climb the famous Mount Kilimanjaro. But, as sometimes happens, life gets in the way and he finds himself trying to get to that elusive mountaintop… both literally and figuratively.
Brian is an interesting guy and I got a kick out of talking to him at SXSW. We talked about how he prepared for his role in Kilimanjaro, how he got his start, what it was like showing up on the set of Flight and working with Denzel Washington and what was his acting survival job(s) were.
For the full interview, click the audio link above or download it from iTunes  Read more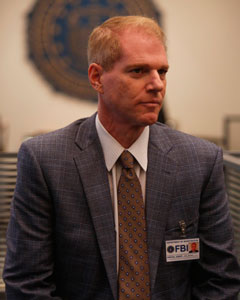 Noah Emmerich (Super 8, The Walking Dead) is one of the best characters actors around and now he's bringing his talents to FX's new hit show, The Americans.
The Americans is a period drama set that revolves around two KGB spies who are posing as Americans. Philip (Matthew Rhys) and Elizabeth Jennings (Keri Russell), have spent years in America but now that the Cold War is escalating, so is their job of finding out information for Russia. Emmerich plays FBI Agent Stan Beeman, a member of the Counterintelligence Task Force and… the Jennings new neighbor.
This is his first Television series where he's a regular and in a recent conference call, he talked about what that's experience has been like. He also talked about how he got the part, character research and how he decides to take on a role.
The Americans airs on Wednesdays at 10 on FX Read more