Written by Sofia Gian
[For Sundance 2012, Daily Actor has actress Sofia Gian taking in the sights, sounds and films and writing it all down for us. Keep coming back for more Sundance!  - Lance]
I didn't see it coming is the best way I can describe my screening of Compliance. It's a story of the unexpected. What starts off innocently enough as relationship between the middle-aged fast food store manager Sandra and her young teenage employee turns into a psychological horror film, and takes the audience on an uncomfortable ride over the next two hours.
A busy Friday night at a generic fast food joint in just another mid-western town takes a turn to the perverse as cop-pretending prank caller seizes psychological control over the employees and makes them do things most of us would think of as unimaginable. Both the audience and I wanted to yell out at the characters on screen telling them to hang the phone up and make the mind-torture end, but it would not have made a difference.  Read more
When Emma Roberts arrived at director Wes Craven's home for her audition for "Scream 4", there were several people present, but no sign of Craven. That is when she learned her audition would be done via Skype.
"I get to his house and they told me it would be on Skype, which is so strange because his assistant was there, his casting director was there and he's on a laptop. I just went for it and I actually found out later that day that I got the movie and I was off to shoot two weeks later. It was the fastest job I've ever gotten," Roberts recalls.
There was one "small" problem when Roberts arrived on set, though.
"I'm really small compared to everyone else in the movie because I' m short, so I was literally running around in seven inch boots the whole movie, so I could be up to the right height to everyone else. I almost ate it a couple of times. There was a moment where I was running up some stairs late at night and I almost took a fall."
via wenn.com
Scream 4: Ten years have passed, and Sidney Prescott, who has put herself back together thanks in part to her writing, is visited by the Ghost face Killer.
Director: Wes Craven
Cast: Neve Campbell, David Arquette, Courteney Cox, Emma Roberts, Hayden Panettiere, Marielle Jaffe, Rory Culkin, Nico Tortorella, Erik Knudsen, Adam Brody, Alison Brie, Kristen Bell
Podcast: Play in new window | Download (Duration: 22:14 — 10.2MB)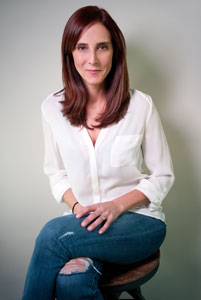 Veteran Casting Director Kelly Martin Wagner has entered a new phase in her long career: producer. Alongside partner  Nick Phillips, they've formed Revolver Picture Company, a horror-genre production company.
Kelly started out as a voice-over actor but quickly moved into casting and has been doing it now for over 20 years, with films like Hostel, The Exorcism of Emily Rose and The Devil Inside.

I talked to Kelly about her new company and how she likes her role as producer, her role as a casting director, fighting for actors and more!
Haunt, the first film from Revolver Picture Company, will be released this weekend.
Follow Revolver Picture Company on Twitter!
For the full interview, click the audio link above or download it from iTunes.

It might be hard to believe, but when Neil Patrick Harris takes the stage in Hedwig and the Angry Inch in the spring it will be the first time in nearly a decade that Harris has been in a Broadway musical. Sure, in the meantime we've seen Harris sing, dance, host the Tonys (four times) and direct the Off-Broadway play Nothing to Hide, but Harris hasn't been in a Broadway musical since Assassins had a brief run in 2004.
Yet as he tells The New York Times, performing as the titular transgender woman from East Berlin in the Broadway debut of the 1998 Off-Broadway hit is the exact opposite of taking it easy. Read more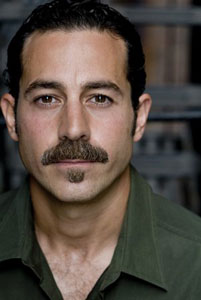 Waleed F. Zuaiter is one of those actors who've you've seen someplace…but can't quite remember where. That's what makes him such a good actor; he blends into the film and serves it's story. From The Men Who Stared at Goats, to TV's Revolution, Homeland, The Good Wife, Blue Bloods and tons more, Waleed has done some fantastic work and even more so with his new film, Omar.
Omar, the Winner of the Jury Prize Un Certain Regard at the Cannes Film Festival, is about a guy young Palestinian baker, Omar (Adam Bakri). He's who is in love with his friends sister, Nadja (Leem Lubany) and secretly climbs over the separation wall to meet with her. He's also… a terrorist. Or freedom fighter depending how you look at it. After he's arrested for killing an Israeli soldier, he coerced by Agent Rami (Zuaiter) to work as an informant. Reluctantly.
The film, directed by Palestinian filmmaker Hany Abu-Assad (Paradise Now), is quite good and I'd totally recommend it. It's tense and gripping and has a whopper of an ending. And all of the actors – except for Waleed -  had never appeared in a film before. And they're fantastic. Read more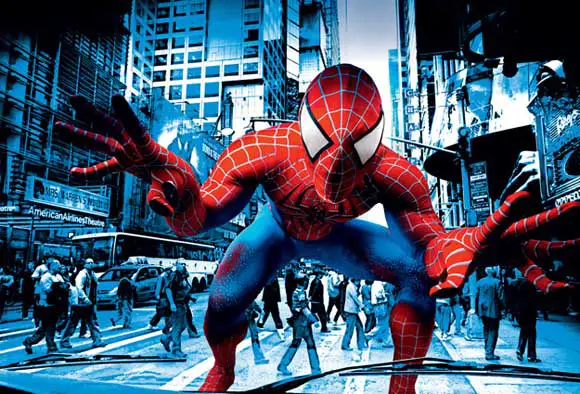 Spider-Man: Turn Off the Dark was a Broadway show that was plagued with cast injuries throughout its run. Now a lawsuit has been filed on behalf of Daniel Curry who was seriously injured onstage in August.
The filing accuses the producers, engineering consultants and others involved in the design and operation of a mechanical lift of negligence. According to the 27-page complaint, the actor is seeking unspecified monetary damages for the injuries caused to his foot on Aug. 15. Read more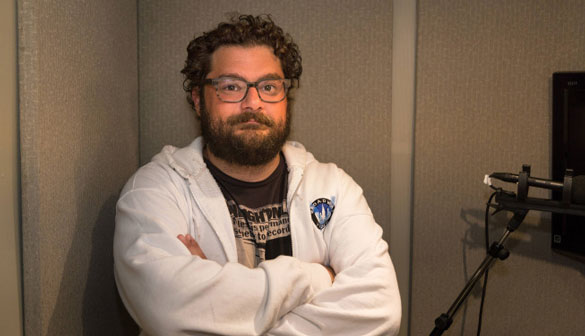 Saturday Night Live star Bobby Moynihan stars as Chozen, a gay white rapper fresh out of prison, in FX's new animated comedy, Chozen.
The show is ridiculous but in the absolute best of ways and Moynihan is hilarious in the part; the voice he uses for the character fits perfectly. When asked in a recent conference call to chat about the show and when someone asked how he came up with the voice, he was almost embarrassed. "I know it sounds weird to say, but it's a voice I've been doing all my life," he said.
In the interview, Moynihan, who was joined by series creator, executive producer, and writer Grant Dekernion, talks about voice work, SNL, writing and being Chozen!
Chozen airs on Mondays at 10:30 p.m. on FX. Read more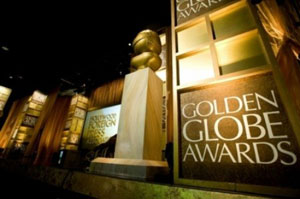 The Golden Globe nominations were announced while I was sleeping this morning but looking at the list below, there is nothing that screams 'HUH?'
12 Years a Slave and American Hustle were the big guns with seven nominations each. Martin Scorsese's The Wolf of Wall Street scored two nominations (Best motion picture, musical or comedy and Best Actor, musical or comedy for Leonardo DiCaprio). 
All of the film nominations are consistent with the other organizations, except for maybe Philomena which hasn't gotten a huge amount of love yet. And Idris Elba, finally, got a nomination for his amazing work in Mandela.
On the TV front, Netflix's House of Cards and HBO's Behind the Candelabra both received four nominations.
The Golden Globe Awards, with hosts Tina Fey and Amy Poehler, will air live on January 12th on NBC.
Check out the list below! Read more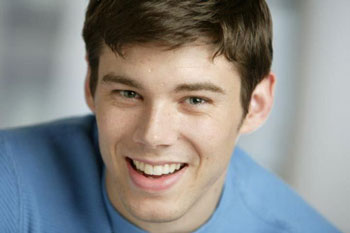 The Army or an acting career? That was the choice Brian J. Smith faced back in 2007 when he walked down to the military recruitment office in Manhattan after a string of bad luck in his personal and professional life.
"I was two months behind in the rent, I didn't have insurance and I'd just auditioned for [a role] and was told they went with somebody else," said the 32-year-old actor. "I figured, it's a sign! I went to the recruitment office on West 72nd Street and was going to show up the next morning at 8 for a physical."
However, fate stepped in and changed the entire course of his life. His agent called before he was supposed to complete his Army physical. Read more