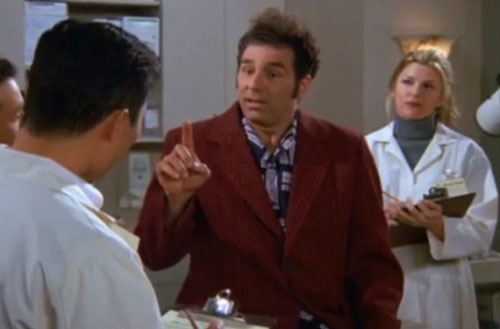 Though almost everyone remembers the classic 1998 episode of Seinfeld "The Burning" in which Kramer and his friend Mickey get jobs acting out symptoms of diseases for training sessions for students in medical school, many actors know that this is actually a real gig that medical schools have found increasingly useful for training. While it has proven to be a great way for an actor to make money in between roles, it turns out it can even be life-saving for an actor, too. That's because according to a press release from the University of Virginia, a student at the University of Virginia School of Medicine named Ryan Jones actually saved the life of his "fake" patient with his cautionary diagnosis.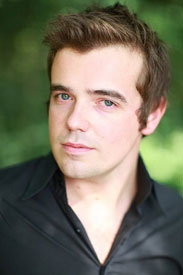 I'm a huge fan of the Harry Potter series, including all of the books and films so when I first heard of the show, Potted Potter – The Unauthorized Harry Experience, I was immediately interested in checking it out. The show takes all seven of the Harry Potter books and condenses them into a seventy minute and from everyone I've talked with, the show is absolutely hilarious.
It's played all over the world and had a summer-long run off-Broadway and now, it's touring America. Created by two-time Olivier Award-nominated actors Daniel Clarkson and Jefferson Turner, the two have since gone onto other projects but have left the show in very capable hands with actors James Percy and Delme Thomas. 
I talked with James recently and he's got quite an interesting story. First of all, he's got a law degree from the University of Liverpool. How many actors have a law degree? Not many but it's good to know because if (when?) I get into some trouble, he's going to be the first guy I call. He's also a stand-up comic and is youngest actor to ever play the role of Wilbur Turnblad in Hairspray.
James, who plays the role of Harry in the show, talked to me about the improv in the show, auditions, why he got a law degree and touring America.
Check out James' website and follow him on Twitter!
Potted Potter is currently in San Diego. For tickets and information, click here. Upcoming shows include Irvine, San Luis Obispo, Pittsburgh and Houston. For more info and tickets, click here. Read more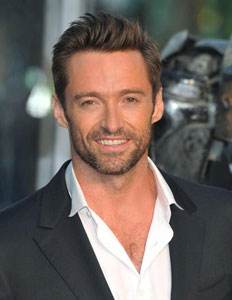 Some actors get so associated with iconic roles that it's hard to accept them in any other movie.  Christopher Reeve, for example, had problems getting people to see him as anything other than Superman despite starring in a myriad of other films.  However, despite the fact that Hugh Jackman will be appearing as Wolverine for the seventh time in next year's X-Men: Days of Future Past, moviegoers have easily accepted Jackman as vastly different characters in films like Les Miserables, The Prestige and Prisoners. 
In an interview with The Huffington Post, Jackman speaks about his relationship to his most famous character and how it set him apart from other actors who share similar origins. Read more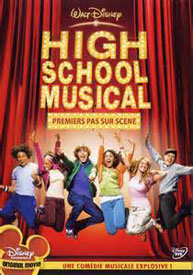 THE THEATER PLACE From New York City PRESENTS
Fall Production Class Austin/Kyle/San Marcos
High School Musical
Full Scale Show/No splitting parts
For Audition and Registration information contact:
Tracy Goodwin at 646.350.9148
or email thetheaterplace@gmail.com or kirbysplace45@gmail.com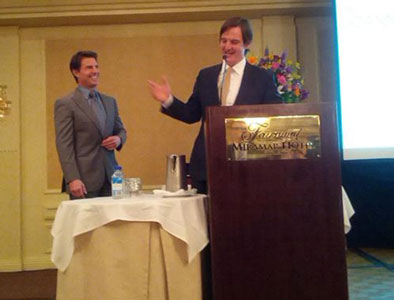 And the only person who spoke at my college graduation was some annoying Senator who gives the same speech every single year…
The sixty graduating students at the Joanne Baron/D.W. Brown Studio in Santa Monica definitely got a much bigger surprise when their commencement speaker last Sunday turned out to be none other than Tom Cruise.  Cruise spoke to the students about his first film and the importance of embracing the atmosphere when doing your first movie. Read more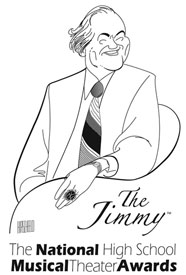 You've heard of the Tonys, Emmys and Oscars, but have you ever heard of the Jimmy Awards? If you are performer in high school, you know exactly what the awards are all about.
Each year, theater owner James Nederlander sponsors a nationwide competition, the National High School Musical Theater Awards, that begins with 50,000 students from 1,000 schools. The process takes months to narrow down the competition, but the semi-finalists wind up in New York City at the Minskoff Theatre.
This year, there were a total of 62 students, 31 boys and 31 girls, who participated in a five-day theatre workshop held at New York University's Tisch School of the Arts. The week consists of getting feedback on their solos and learning groups numbers for the final performance. Read more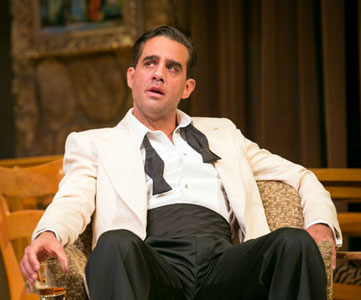 I never got guest speakers this cool in my classes… did you?
Thirty Bronx Theatre High School students had the opportunity to pick the brain of one of New York's top stage actors, Bobby Cannavale, when he visited with them on behalf of the Roundabout Theatre Company's education program to chat about acting.  The visit happened a few days after they saw him perform on stage in the company's production of The Big Knife.
Cannavale joked with the students about what he had to draw from in order to portray his sometimes vicious characters.  He said, "If I play a killer, I've never killed anybody but I've wanted to.  You can access certain feelings that you have never acted on…(and) put it out there." Read more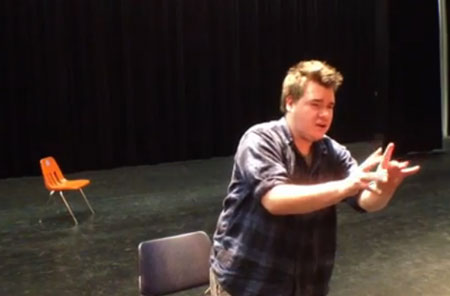 Joey Kadera is a senior and aspiring actor at J.L. Mann High School in Greenville, South Carolina.  He has already won several awards, including first place in a South Carolina International Thespian Society competition.  He will also represent South Carolina at June's National Thespian Society Festival in Nebraska.  It is an impressive list of an accomplishments for any nineteen year-old actor, especially one who only began acting two years ago with a small part in a performance of The Nutcracker.
But what makes his accomplishments even more impressive is that Kadera had to learn acting in a much different way than most actors.  That's because Kadera is deaf, which also renders him unable to speak on stage. Read more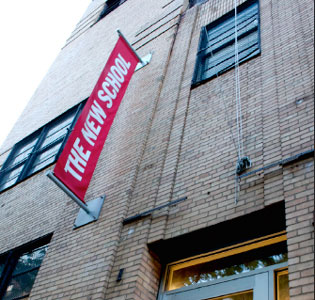 Manhattan's The New School has launched a new Bachelor of Fine Arts in Dramatic Arts program, which is an undergraduate version of its storied Masters of Fine Arts program.  The Wall Street Journal took a look at the auditions for the program and the realities of the job market these students will face upon graduation.
The program is overseen by Pippin Parker, the head of The New School's School for Drama.  His team has recruited almost 300 candidates from across the country to audition in New York City for acceptance in the program.
Parker's sister, actress Sarah Jessica Parker,is on the program's board of advisors and attend the auditions, too.  Of the program, she says, "I'm a small player in this, but the theoretical sounds extremely promising."  However, Sarah Jessica Parker is quick to point out that watching the auditions is an experience of mixed emotions, adding, "It's a mix of the feeling of great hope and agony.  Somehow the long exit out of the room always breaks my heart. I know a lot of young actors come to the city with an enormous desire to be famous and wealthy and to rise quickly. There's such an emphasis on celebrity, but it's the boneyard of culture." Read more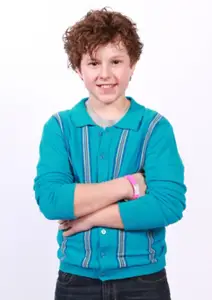 What's it like to obtain success super early in life?  Modern Family star Nolan Gould, who plays young prankster Luke Dunphy, speaks from experience.
"I realized something as I was driving in my limo [heading to the Primetime Emmy Awards in September]—'Wait a second!  I'm 13!  This is my third time at the Emmys.  What am I supposed to do with the rest of my life?'  It's all downhill from now," Nolan jokingly recounted to Yahoo! News.
Not only has Gould been a part of the successful ABC sitcom, he's also already graduated from high school!
"Over the summer, I did a lot of studying and I took an exam and tested out of high school," Nolan said on The Ellen Degeneres Show.  "So, I'm hopefully going to go on and do some online community college courses." Read more