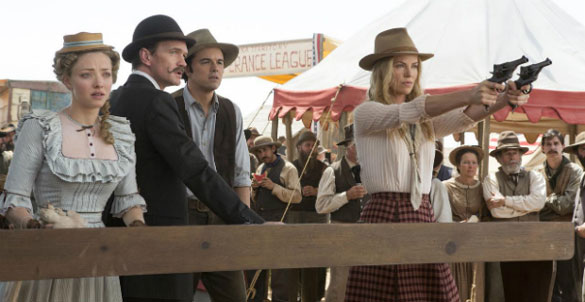 A Million Ways To Die: A cowardly farmer seeks the help of a gunslinger's wife to help him win back the woman who left him.
Director: Seth MacFarlane
Writers: Seth MacFarlane, Alec Sulkin
Starring: Seth MacFarlane, Charlize Theron, Amanda Seyfried, Liam Neeson, Sarah Silverman, Neil Patrick Harris Read more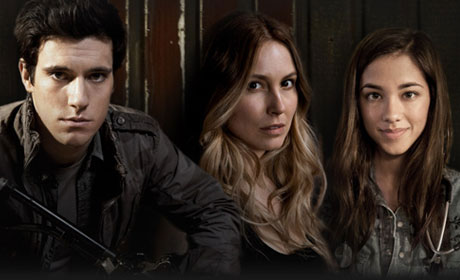 At WonderCon, I joined in on a couple of roundtable interviews with cast members Seychelle Gabriel, Sarah Carter and Drew Roy from TNT's Falling Skies.
Season 3 begins airing on June 9th and the stars were on hand to talk about the upcoming season, new aliens and more.
There's not a lot of actor-y (is that a word?) talk but if you're a fan of the show, you're sure to enjoy it.
Check out the interviews below! Read more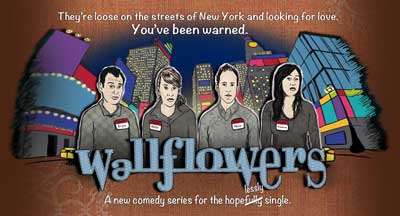 Wallflowers is a new web series about a group of NYC friends who, having trouble finding love, join a support group for the "hopelessy single."
Directed by Kieran Turner, it stars some really wonderful Broadway actors: Chad Kimball (Tony Nominated for best Performance in Broadway's Memphis), Sarah Saltzberg (creator /star of Broadway's hit musical The 25th Annual Putnam County Spelling Bee), Gideon Glick (Broadway's Spring Awakening & Spider Man: Turn Off The Dark), Gibson Frazier (Man of the Century), Angela Lin (Law and Order: SVU, The Big C, Broadway's Chinglish), Christianne Tisdale (30 Rock, Law and Order) and Marcia DeBonis (That's What She Said, The Truman Show, Whatever Works).
The series premiered April 3rd and will run weekly every Wednesday till May 8th. Five additional episodes will air later this year. 
Check out the first episode below and then go to Wallflowers.tv for more! Read more
Podcast: Play in new window | Download (Duration: 10:54 — 7.5MB)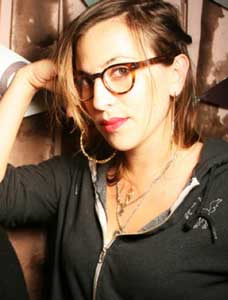 Sequin Raze tells the behind the scenes story of what happens between a producer on her last nerve (Ashley Williams) and runner-up (Anna Camp) in the final moments of a reality show.
The short, which screen to great reaction at SXSW, was directed by Sarah Gertrude Shapiro and paints a dark and depressing picture of life on-set of a reality show. The film is shot beautifully and I completely enjoyed it. Shapiro got great performances from Camp, Williams and co-star Francis Conroy and I'm definitely looking forward to her next project, whatever that might be.
I talked to her at SXSW and she was a bundle of energy, I loved it! In the interview, I asked her how she got the cast to work for free, getting the actors to see her vision and the future of Sequin Raze.
 For the full interview, click the audio link above or download it from iTunes  Read more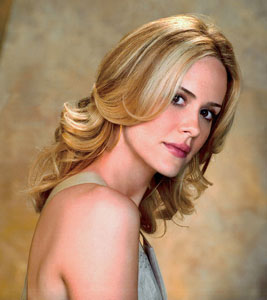 After facing a brutal season on American Horror Story: Asylum as tortured victim, Lana Winters, it makes sense that Sarah Paulson was ready for something a little different.  Now, she's starring on Broadway in Lanford Wilson's Pulitzer Prize-winning play, Talley's Folly. However, Paulson wasn't initially sold on the idea of returning to the stage.
"I was like, 'Oh, damn it.  I'm afraid.  I don't want to go to New York.  And doing a play is so hard.  I'm tired.  I'm scared.  I don't want to," Paulson said in an interview with Yahoo! News.  But her best friend, actress Amanda Peet, convinced her to take on the role in the drama set during World War II about a middle-age romance.
"You just have to do it," Peet responded after reading the entire script with Paulson.  "I said, 'Damn it.  I do, don't I?" Paulson answered. Read more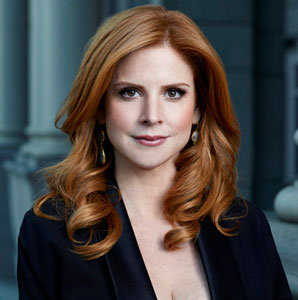 Suits wouldn't be the show that it is without Sarah Rafferty. Rafferty plays Donna Paulsen, the Executive Secretary and probably smartest person in the Pearson Hardman law firm, on the hit USA show.
A graduate of Yale Drama School, she also studied in London and said that she still uses what she learned overseas, mainly, the "courage" of making a strong choice. "I think whether you're working on the stage or in film or on TV, you know, that's what is required to kind of make things compelling. And it's risky too because you can get it wrong, you know. So it takes a certain amount of courage," she said.
In this interview, she talks about working on Suits, her co-star Gabriel Macht, studying in London and her advice to actors.
Suits airs on Thursdays at 10/9c on USA Read more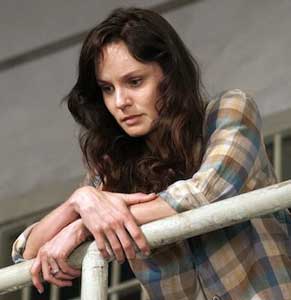 Sarah Wayne Callies knew her death scene on AMC's hit zombie drama, The Walking Dead, was going to be challenging. 
"It was an interesting day because IronE [Singleton] died that morning, so my whole focus for the morning was dealing with my friend and colleague," Callies told TV Guide.  "It was difficult because Chandler [Riggs] and I hadn't really rehearsed the scene beforehand because, in a way, we've been preparing for this scene for two and a half years. 
"I came out of the set in rehearsal and virtually the entire cast stopped by just to be there.  I didn't know they were coming—we all did that for Jon [Bernthal, who played Shane]—but for some reason I just wasn't thinking about it and it was really moving to look out there.  Andy [Lincoln] and Norman [Reedus] were a little bit freaked out by the delivery.  They've both got kids and I came out after we shot a couple of takes of that and they both looked green and were kind of shaky.  I took it as a compliment." Read more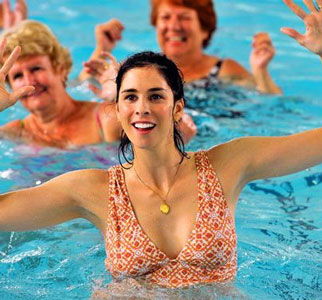 Emmy winner Sarah Silverman is as versatile of a performer as they come. Her repertoire includes everything from film and television, stand‐up comedy, to iconic online videos and she added author to this list when she released her first book last spring. Silverman was most recently seen starring in the third season of The Sarah Silverman Program, on Comedy Central and her New York Times bestselling book, The Bedwetter: Stories of Courage, Redemption, and Pee, was recently released in paperback.
Silverman was nominated for a 2009 Primetime Emmy in the Outstanding Actress in a Comedy Series category for her portrayal of a fictionalized version of herself in The Sarah Silverman Program. This marked Comedy Central's first ever Emmy nomination in a scripted acting category. She also received a WGA nomination last year for her work on the show. Silverman won a Primetime Emmy in 2008 in the Outstanding Original Music and Lyrics category for her musical collaboration with Matt Damon. In addition, she was honored with a Best Actress Webby Award for her online video The Great Schlep, in which she persuaded young Jewish kids to encourage their grandparents in Florida to vote for President Obama prior to the 2008 election. Read more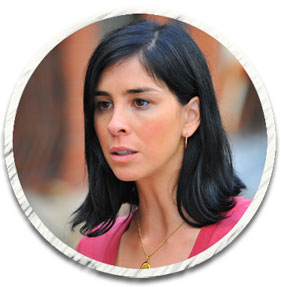 Those familiar with Sarah Silverman's envelope-pushing brand of comedy might be surprised to hear of her forays into drama. She might not seem the safest choice for playing Seth Rogen's wise sister in new comedy/drama "Take This Waltz," but Canadian actress/director Sarah Polley and casting director John Buchan were willing to take that risk.
"I'd never get read for a part like this," Silverman said in a news release. "Usually when I'm told that someone had me in mind for a part, it's vulgar and it has shit jokes and it's gross. It must be what I put out there, but I don't see myself like that. But when I read this, I got choked up because I couldn't believe someone would see me this way. I see myself able to play drama. But we put people in boxes and can't see outside of it, but Sarah did. It was so nice. And I'm so grateful for this." Read more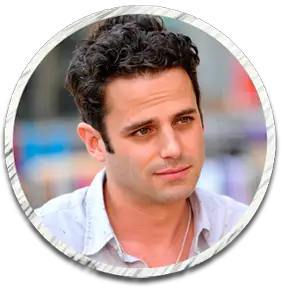 Actor Luke Kirby recently spoke with Interview Magazine about his recent  movie roles in both director Sarah Polley's Take This Waltz and the action thriller The Samaritan from David Weaver.  In Take This Waltz, Kirby plays the other man to Michelle Williams character in a story that follows a married woman who falls in love with her artist neighbor.  Seth Rogan and Sarah Silverman also star.
While Kirby shared that he was familiar with Polley after working with her on the movie Luck, landing the job wasn't easy.  "It wasn't that simple. I read the script and then she and I met for breakfast and had a really nice time catching up. I auditioned, and she made it incredibly comfortable for me, it was a very fun experience, which, auditioning is not generally the most fun that one can have in a day. Of course, when she asked me to come on board I was thrilled, and kind of taken aback, just because of how much I respect her as a director and also the cast that she had put together was so impressive. I felt so honored to be asked to be a part of it." Read more