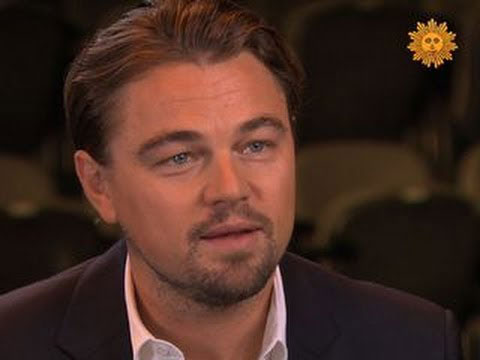 Many actors aspire to have a place in today's Hollywood like Leonardo DiCaprio's… including DiCaprio himself, had you asked him 20, 15, 10, or even 5 years ago. In an interview with CBS Sunday Morning, DiCaprio spoke about his earliest aspirations to become an actor, which actor he has worked with who had the biggest influence on him, and how he feels about his current place in Hollywood.
Despite his current acclaim as an actor, DiCaprio never went to acting school. He reveals, "I went to drama class in junior high and high school, but I never had sort of formal training or anything like that, no." However, he was always interested in acting. He explains, "I grew up in a kind of an artistic household. I was always kind of imitating my dad's friends and I would imitate everyone around us in the neighborhood. And I'd carry that over in school and get into a lot of trouble constantly. Once I found out that people actually got paid for this, I was like, all right!" Read more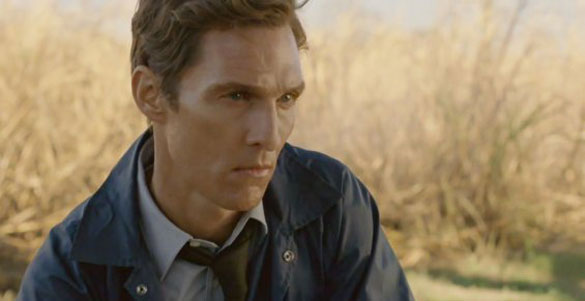 Just a few years ago it would sound like insanity for a film actor on the hottest streak of his career to decide to do television, but with shows like Mad Men and Breaking Bad changing the way television is perceived, it's no surprise anymore when a major film actor announces that he or she will star in a new cable television show. One of those actors is Matthew McConaughey, who is starring in the eight episode HBO series True Detective with real-life friend (and himself a former television star) Woody Harrelson. He spoke to NPR about why he decided to do the show and why he requested a different character than the one producers wanted him for. Read more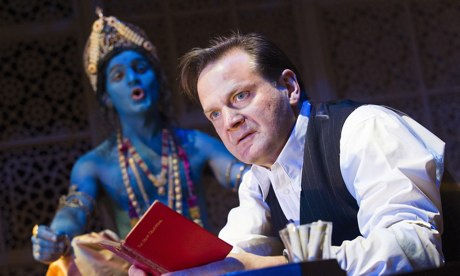 One major criticism of theater is that many find it inaccessible, either because of its content, location or ticket price. Heck, we just reported that the average price for a ticket to see a musical on Broadway is $102.45!
Because of that, one might assume that you have a slim chance to see Howard Brenton's newest play, Drawing the Line, because it is closing tonight after a critically acclaimed run of sellout performances at Hampstead Theatre. However, Drawing the Line is making those who think theater is inaccessible eat their words: tonight's final performance will be streamed live online for free by The Guardian at 7:30 PM GMT (2:30 PM EST, 11:30 PST).
Got Saturday plans? The performance will remain on demand at The Guardian's website for 72 hours, and Brenton will follow that with a webchat on The Guardian's website on Tuesday, January 14. In the announcement, The Guardian suggests that this will be the first of several such broadcasts. That sounds like quite the gift for theater lovers that can't get to the performance. Could this be a major part of the future of theater?
To watch the live stream (or replay), click here!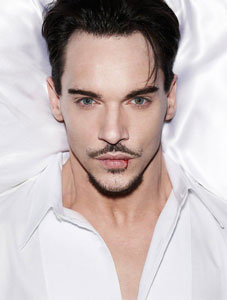 I'm not sure if vampires or still a thing now (we're onto zombies now, right? Or are we past zombies yet?), but even if vampires aren't as popular with the kids as they were a few years ago Dracula never seems to go out of style.  NBC's newest drama Dracula is about the main vampire himself, as portrayed by Jonathan Rhys Meyers. 
Though one might wonder what could be done with the Dracula character that has already appeared in over 300 films and television series, Rhys Meyers tells The Associated Press that he took the role with the idea of a new approach to Bram Stoker's vampire.
Rhys Meyers confesses that though he is grateful for the role, he was previously hoping for something, well, a bit more typical.  He says, "I was hoping I was going to get to play a generic cop or something, who's got his lawyer fiancee who's an uptown D.A."  However, he decided that if he was going to star as Dracula he was going to approach the character differently. Read more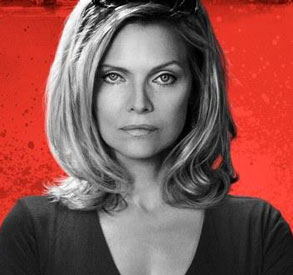 I don't often write things like this on Daily Actor, but I recently got to see Michelle Pfeiffer in person at a press conference for The Family, a new mafia comedy film she stars in alongside Robert De Niro, and she is a remarkably beautiful woman.  Normally I'd focus on her talent as a three-time Oscar-nominated actress over her long film career of great performances, but… well, she's beautiful.
Okay, I'm supposed to actually write about the movie.  I just had to get that out of my system.
In The Family, Pfeiffer stars as Maggie Blake, a former mob wife now in witness protection that will stop at nothing to protect her family from vengeful mobsters whom her husband (played by De Niro) ratted on.  Pfeiffer points out that actually being a parent helped her play such a protective parent.  She explains, "It's something that you automatically draw on.  That degree that you would go to in order to protect your family, and how complicated families and long relationships can be — you innately understand that." Read more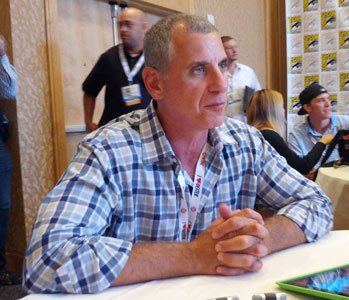 Comic-Con: For the first two seasons of Wilfred, a show that is the story of Ryan (Elijah Wood) who can talk to his neighbors dog (Jason Gann),  David Zuckerman was the man in charge. As the showrunner, he brought the show and created it for American audiences and steered the massive ship each season.
But at the beginning of season 3, he decided to give up the reigns and let writers Eli Jorne and Reed Agnew move up the ranks. As showrunners, they've made Wilfred, a bit less dark, still funny, but not the black comedy we all came to expect from the show about a man who can talk to a dog.
Not that that's a bad thing. As Zuckerman said, "It's just a really different vision."
He's still got his hands in the mix though. He reads every script and is still "very involved" in the show. But, he is loving that he's got a normal life now.
I talked to David (who is Casting Director Dori Zuckerman's brother) in a roundtable interview at Comic-Con where he talked about giving up control of the show and how this new season is different in his eyes. 
Wilfred airs on Thursday's at 10 on FX Read more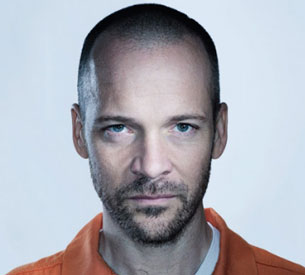 Peter Sarsgaard was initially reluctant to sign onto the third season of AMC's The Killing…mostly because he thought the series had already been cancelled.
"I was in Ireland—my wife [Maggie Gyllenhaal] was doing a film.  I got a call that they were interested in me doing it, and I was like, 'Oh, I didn't think it was on the air,'" he recalled in an interview with The Hollywood Reporter.  "But, obviously, it is.  That was at some point in January.  [Creator] Veena [Sud] and I Skyped.  I wasn't positive that I wanted to be on the show just because I liked it—it's two different things.  It was really the character and the issues surrounding my character that made me want to be on the show.  It's hard to get into it because everyone is into surprise, and you don't want to ruin everyone's birthday." Read more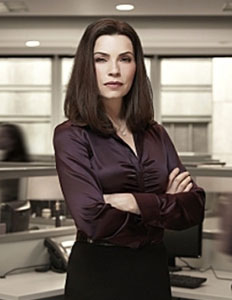 Julianna Margulies has had the good fortune of starring on not one, but two hit television series in her career.  But it wasn't like she was counting on another Emmy-winning role after ER.
"I truly had no expectations after ER," she said in an interview with The Los Angeles Times.  "For me, it was about finding the right roles.  Television is such a fantastic medium for women, and in an industry obsessed with youth and celebrity television, it allows actresses to have these interesting characters to have a life to grow."
She certainly found the role of a lifetime as Alicia Florrick on CBS's The Good Wife.  "There's something attractive when you get to play a character who has been so sheltered from the reality of her life, to be able to climb out of that and find herself….I love that this network drama has a lead character who doesn't actually talk that much," she said.  "Actors shy away from television because they worry about making it mundane and commonplace.  But this was a character I could envision 10 years from now." Read more
Podcast: Play in new window | Download (Duration: 15:13 — 10.5MB)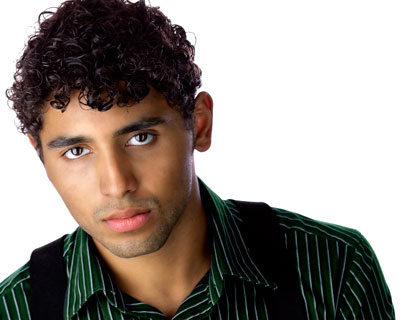 Trent Saunders, who is currently playing St. Jimmy in the touring production of Green Day's American Idiot, has the life.
When I talked to him for this interview, it was the middle of the day in Baltimore, MD (my home state!) and he and his cast mates were set to play laser tag right after he got off the phone. He's traveled to Europe – where he said he had a blast – is criss-crossing America and best of all, he gets to sing Green Day songs every night. Like I said, he's livin' the life.
I saw American Idiot when it was on Broadway and liked it a lot. The set and lighting design was amazing and if you're a fan of Green Day, you'll absolutely love it.
I talked to Trent about his life on the road, how he got the part and cell phones in the audiences. I haven't heard how his laser tag expedition went, but if I do, I'll let you know.
Green Day's American Idiot comes to San Diego May 28th-June 2nd, followed by San Jose, CA and Las Vegas, NV. For San Diego tickets, click here. For other tour dates and tickets, click here. Read more
Podcast: Play in new window | Download (Duration: 6:47 — 4.7MB)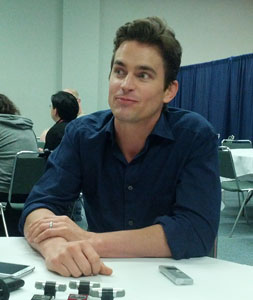 I've always liked Matt Bomer and love him in USA's White Collar. But, I guess I never really knew how popular he was till I tweeted a picture I took of him when I was at WonderCon. It was the most re-tweets I'd ever gotten on anything ever. I stopped counting after 100. It was crazy!
So, yeah. People love Matt Bomer.
And what's not to like. The guy is incredibly handsome, smart, funny and a great actor. Now, he can add playing the Man of Steel as something else he's good at. That's right, he's voicing Clark Kent and his alter ego, Superman, in the new DC animated film, Superman: Unbound, which also stars Castle's Molly C. Quinn.
I talked to Matt in a roundtable interview and it went by quick. I think we only got like 6 or 7 minutes with him. He was very cool and I hope one day I can talk with him longer and ask him some more in-depth questions. In the interview, he talks about doing voice work and how it's "almost harder" then being on-screen, why he found playing Superman challenging and how the part has been circling his career "pretty heavily."
Superman: Unbound will be released on May 7th on DVD & Blu-Ray
For the full interview, click the audio link above or download it from iTunes  Read more