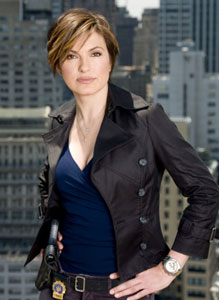 Mariska Hargitay has always been front and center on Law & Order: Special Victims Unit as Detective Olivia Benson for the show's entire run (its now in its fifteenth season).  But Hargitay's marathon run on the series almost ended early because of a haircut.
During the third season, Harigtay got her hair cut for an upcoming photoshoot.  However, the hair stylist cut a bit more than she expected.  She reveals, "My hair was so cute and then all of a sudden, he did the one irrevocable cut. I went, 'Oh! Oh!' and he said, 'What? Honey, you're gorgeous.' He kept going. He cuts it and then he leaves. I'm calling the producer at 10:30, [crying], 'I just got a haircut. I don't think it looks good!' I went over to the producer's house and he was like, 'Yeah, that's a problem.' When they saw dailies [at work], they weren't happy." Read more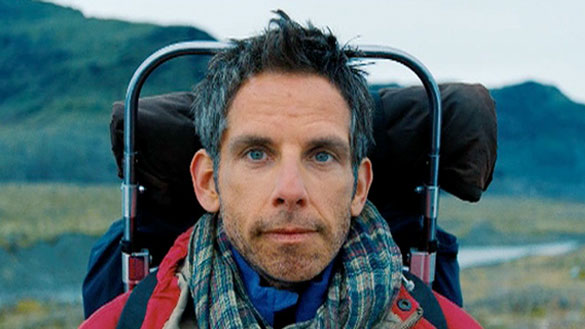 I got a chance to see Ben Stiller's The Secret Life of Walter Mitty at the New York Film Festival and it's definitely the type of film that will play really well with family audiences at Christmastime (although we're in for a VERY crowded December in terms of movies).  Since it is about a timid man whose greatest accomplishments play out in his head, I actually think it might be a movie that hits too close to home with a generation of people whose greatest adventures might be little more than posting photos of the sandwich they ate for lunch on Instagram. 
He spoke to The New York Times about acting and directing the film, focusing mainly on how his approach to acting has changed over the last several years. Read more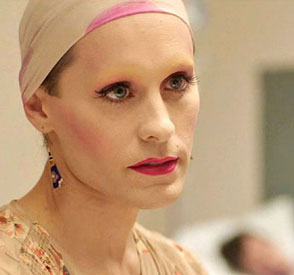 Jared Leto is making waves for his transgender performance as Rayon in the fall film offering Dallas Buyers Club. Much has been made about his transformation into the character and the fact that he stayed in the role for the entire 25-day shoot.
One of the highlights of the film is how naturally his friendship develops with fellow AIDS-sufferer and homophobe Ron Woodroof played by Matthew McConaughey. Leto talked with Moviefone about how that relationship developed so fluidly.
He said, "We both had a great sense of our characters and what we were doing there; the circumstances, the situation, the story. So it was actually, I think, really beneficial that we didn't really know each other and we didn't spend any time rehearsing." Read more
The Hollywood Reporter brought together possible Oscar contenders Jake Gyllenhaal (Prisoners), Forest Whitaker (Lee Daniels' The Butler), Matthew McConaughey (Dallas Buyers Club), Jared Leto (Dallas Buyers Club), Josh Brolin (Labor Day) and Michael B. Jordan (Fruitvale Station) in a fantastic roundtable interview you should definitely watch.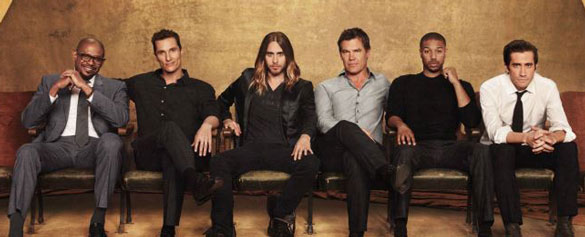 Some of the things they talk about:
* Who doesn't watch their own movies
* What types of fears they have when taking on a role
* Jared Leto talks about a really horrible audition for a Terrance Malick film
* Have they ever thought of quitting acting?
* The biggest lie's they've told directors
* Jake Gyllenhaal's awful audition for The Hobbit
….and a lot more! It's almost an hour long but I promise you you'll get so much from it.
Check it out below! Read more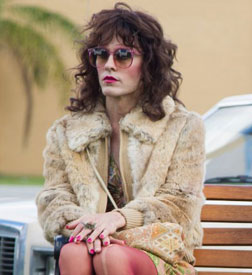 The media has been talking all year about Matthew McConaughey's weight loss for the upcoming film Dallas Buyers Club, but fans of Jared Leto might not even recognize the actor in the movie. Leto plays a transsexual who is suffering from both a drug addiction and AIDS.
The actor lost almost 30 pounds to play the role and weighed only 116 lbs. when he stepped on set. He talked to The New York Times about how his physical appearance affected his acting choices.
The 41-year-old actor said, "It's a great tool. It changes the way you walk and talk and think and feel, the way people treat you, the choices you make."
Playing the character Rayon involved transforming from a man to a woman who wears makeup, heels, a wig and a dress. Leto focused in on the emotional side of the story as well by talking to transgender people about their lives. Read more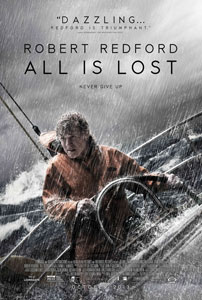 It takes some balls to set a movie in the middle of the ocean and only have one character who speaks almost no lines of dialogue.
You've got to have a director who is supremely confident in himself and an actor who can command the screen with a glance or a tilt of his head.
We get that in Writer/Director J.C. Chandor and Robert Redford.
All Is Lost tells the story of a man who is sailing the Indian Ocean. One morning, he wakes up to discover that his boat has rammed against an old floating shipping container that's left a hole on the side of his boat. As it starts to take on water, he loses his navigation equipment, his radio and electricity. He's now lost at sea and uses every bit of will and his seamanship knowledge to survive. Read more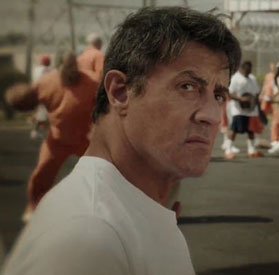 Seems like the autographed photo I have from Sylvester Stallone is a lot more valuable than I thought…
Stallone made a rare New York Comic-Con appearance to promote his upcoming film Escape Plan (which co-stars fellow 80s action movie icon Arnold Schwarzenegger) and while there decided to do what many stars and former stars appearing at conventions do: sign autographs for a fee.  Unlike other stars, Stallone charged a whopping $395 per autograph and $445 for a photo with the Rocky and Rambo star, according to Gawker.
In Stallone's defense, the fee was likely set by the memorabilia company that set up the appearance, Celebrity Authentics, and his management.  It's also fair to say that Stallone does very few autograph appearances — in fact, I've never heard of him doing one before — making his signature (and the few moments of time you can spend with him) worth more.  Read more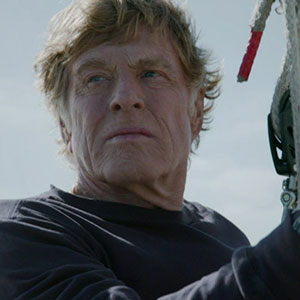 All Is Lost in not a movie that everyone is going to like.  It is a story survival about a lone man against nature as he faces dangerous conditions with his damaged boat in the middle of the ocean.  One of the most incredible things about it is that it is almost entirely free of dialogue because it only features a single actor.  Of course, when that actor is the iconic Robert Redford, it's no problem to stay fixed on him on screen.  He spoke to The New York Times about how he ended up being cast in such a unique film, what he brought to a character with no backstory, and how he managed to get through such a grueling shoot at his age.
Redford explains that since the character he plays has no name of backstory — either in the film or in the script — he portrayed the character as if it were himself.  He says he did this because he didn't have another choice, pointing out, "There was so little described of the guy that, of course, it had to be me." Read more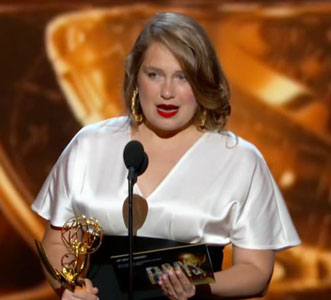 Though I am obviously very interested in the entertainment industry, I really have no interest in watching award shows.  They're simply too long and drawn out, and too focused on sappy speeches and often badly-written jokes for my taste.  I'm not into fashion either, so the whole pageantry parade is lost on me.  Of course, I'm interested in seeing who won what awards, but that's something I can easily look up seconds after each one is announced.
However, if every speech was as classic (and short) as Nurse Jackie star Merrit Weaver's at last Sunday's Emmys after winning the award for Outstanding Supporting Actress, I would definitely watch more award shows. Read more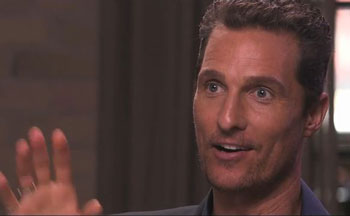 Here's a couple videos featuring Matthew McConaughey and Jared Leto talking about their new film, Dallas Buyers Club. I am really looking forward to this. McConaughey is on a spectacular roll the past couple of years and this will only add to it.
In the first video, McConaughey, Leto and Director Jean-Marc Vallee talk about why they wanted to make a movie based on the life of AIDS activist Ron Woodruff. McConaughey calls it a "bull ride" and how getting Woodruff's diary was the key for him. Leto, who plays a transgender person, says he talked to several transgendered people and how the whole process became really "special."
In the second video, McConaughey talks about his weight loss for the role and how hard it was to get the film made, Leto talks about the stereotypes of taking on a transgender role. Jennifer Garner also makes a brief appearance in the video as well.
Check them out below! Read more