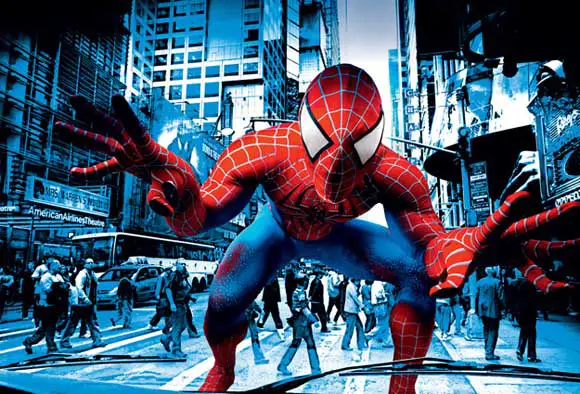 Spider-Man: Turn Off the Dark was a Broadway show that was plagued with cast injuries throughout its run. Now a lawsuit has been filed on behalf of Daniel Curry who was seriously injured onstage in August.
The filing accuses the producers, engineering consultants and others involved in the design and operation of a mechanical lift of negligence. According to the 27-page complaint, the actor is seeking unspecified monetary damages for the injuries caused to his foot on Aug. 15. Read more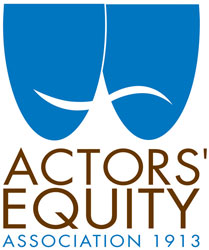 One of the actors' unions is heating up with a fight about contracts and there are quite a few people who are angry about the direction it is headed. Actors' Equity union, which represents theater performers on Broadway and across the United States, has made concessions on contracts for two big upcoming national tours.
Kinky Boots and Newsies are setting out on their first national tours, but they are using a tiered contract where the weekly salary is only in the $1,000 range. For performers who have worked a first national tour before, it is a huge decrease in salary from the full production contract they have worked under in the past. A full production contract currently pays about $1,800 a week and shows like Wicked and The Lion King fall under those plans. Read more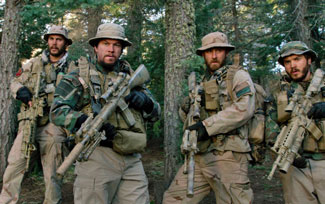 Sure, it's easier to get acting roles if you have a lot of money: just tell a cash-strapped producers "I'll give you X amount of money if you cast me in your movie."  Hey, it worked if you wanted to get in one of Ed Wood's movies, right?  But what happens if after loaning the producers that hefty sum the person with the deep pockets finds out his or her role is mostly on the cutting room floor?
That's the issue that professional poker player Dan Bilzerian is suing producers Randall Emmett and George Furla over in Los Angeles Superior Court.  Blizerian agreed to loan the producers $1 million to help them complete their Navy SEAL drama Lone Survivor, and in return he would receive a role in the film, which was directed by Peter Berg and is set for release in January and stars Mark Wahlberg, Taylor Kitsch, Eric Bana, Emile Hirsch, and Ben Foster. Read more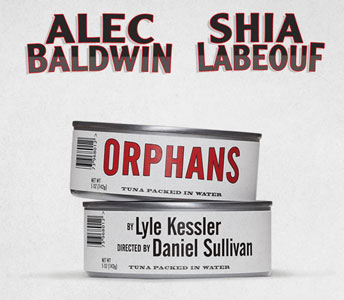 The story that never stopped giving earlier this year was Shia LaBeouf's very public exit from what was intended to be his Broadway debut, Orphans.  Though LaBeouf's removal from the show was officially blamed on "creative differences," reports of unprofessional behavior during rehearsals arose during the following days and his outspoken co-star Alec Baldwin also cited LaBeouf's lack of theater experience as an issue.  Amid the public spectacle, LaBeouf filed a grievance with Actor's Equity over the termination. Read more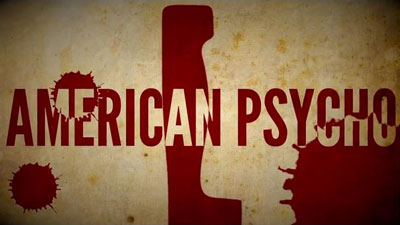 With all the recent talk about Kickstarter surrounding Zach Braff's decision to use it to raise money for his next film (and Melissa Joan Hart's failed attempt to do the same), it's good to know that there's a campaign going to support a serial killer.
Okay, let me rephrase that — it's a campaign to support Patrick Bateman, the titular psycho in American Psycho, as the classic novel is being adapted as a musical.
Duncan Sheik — who is best known for writing the music for Spring Awakening — already has a deal in place to stage the premiere of the musical at The Almeida Theatre in London, but he and the other producers are hoping to raise $150,000 on Kickstarter to add more to the production.  He tells The New York Post, "This allows us to up the ante in terms of what the production is going to entail.  I think it's about being able to do things in the space that make for a really cool immersive theatrical experience." Read more
Jesse Tyler Ferguson might have been little known until starring in ABC's monster hit Modern Family, but he has used that fame to catapult him into the highest-profile stage role of his career: Ferguson will star as Leo Bloom in the three-night run of The Producers at the famed Hollywood Bowl.  He talks to The Los Angeles Times about his history with theater and why he's still nervous about the upcoming shows.
It's a long way for Ferguson from his New Mexico upbringing to his role in one of Broadway's biggest hits in front of a nightly audience of 17,000+.  He explains, "The people I idolized I saw once a year on the Tony Awards.  I would buy the cassette tapes of the various Broadway shows and scour the photos inside the recording package. That's how I exposed myself to the arts — New York and professional theater felt like a very distant thing."
Luckily, when he finally made it to New York (Ferguson attended the American Musical and Dramatic Academy) Broadway was moving away from the type of booming singing found in Phantom of the Opera and similar musicals.  He reveals, "I don't have that kind of voice, the big baritone or rousing tenor sound. My wheelhouse was in the frothier pieces. So my appreciation for those older musicals and revivals grew." Read more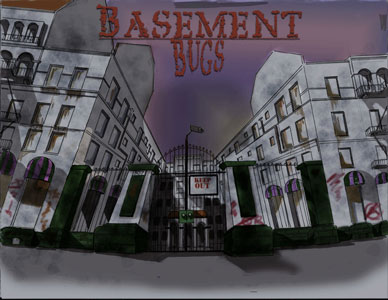 Actors-turned-Producers kick off a Kickstarter campaign for their next project & they need your support!
Los Angeles based actor Denzel Whitaker (The Great Debaters, Abduction, Warrior) and his producing partners Barnaby Barrilla (Criminal Minds) & Nick Coviello are looking to bring some new challenges to their team with their new horror short film "Basement Bugs." The film will be directed by writer Nick Coviello, a graduate from the School of Filmmaking at the University of North Carolina School of the Arts.
BASEMENT BUGS is an atmospheric descent into suffering about a desperate young man who hears a rumor that his apartment building's shivery superintendent may have a secret safe locked away in the basement.  Taking advantage of a building-wide fumigation, the young man breaks into the private space of the superintendent – only to be consumed by the gnawing terror that awaits him. 
The film stars Shaun Gerardo and Matt Mercer, who starred in Horror flicks directed by Eric England (Madison County, Contracted) and Phil Abrams who was a recurring regular on Parent Hood [NBC] and guest appearances in House of Lies [SHO], Criminal Minds [CBS], Lost [ABC], Greys Anatomy [ABC] to name a few. Read more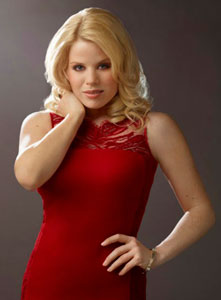 Megan Hilty, star of NBC's backstage drama Smash, admits that there are some aspects of the show that probably wouldn't happen in real life. 
For instance, in an interview with Vulture, the Broadway star said that she's never heard of any casting-couch hookups while working in New York.  Also, she said, "I would never leave the theater in full costume and then spend all night drinking and singing in it in Times Square.  It made for great TV, but it would never happen."
However, Hilty states that most of the show is realistic and based on real-world happenings in the theater.  Read more
While the musical itself cost a reported record $75 million, Spider-Man: Turn of the Dark has been a massive hit on Broadway, taking home on average $1.3 million per week.  But there is one key member of the production who hasn't been reaping any of those rewards: original director Julie Taymor. 
Taymor was rather famously booted from the production in March 2011 after the incomplete show was seemingly stuck in previews indefinitely with numerous injuries piling up for the main cast, which the producers blamed on Taymor's dangerous choreography.
Though the show was since extensively rewritten, Taymor and the show's producers filed lawsuits against each other — with Taymor claiming she wasn't being compensated for her contributions and the producers claiming that Taymor would not be reasonable about making changes to the show. Read more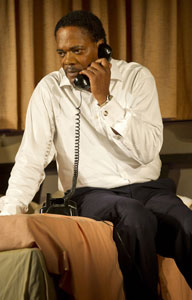 What do producers do when a play that already has a set end date because of the lead actor's commitment to a film ends up being a major success, especially when that lead actor is the show's main draw? 
That's the problem that the producers of the Martin Luther King, Jr. play The Mountaintop, which with Samuel L. Jackson in the lead role has become a major Broadway hit at the Bernard B. Jacobs Theatre.  But the show is scheduled to end on January 22 — just after Martin Luther King, Jr. Day — because Jackson is committed to start filming Quentin Tarantino's Django Unchained. 
While producer Sonia Friedman claims that the role is "eminently recastable," she's ignoring the reality that much of the production's success lies on the shoulders of the iconic Jackson, who made his Broadway lead debut in the show (Jackson previously appeared as an understudy in the 1990 production of The Piano Lesson). 
Another option is a temporary cast member until Jackson is ready to return after filming his supporting role in Django Unchained.  But again, why would you see the play in February when you know you can see Jackson in the role in March or April?  While that's certainly better than shutting down the production (you can't possibly keep a theatre empty in New York for long), it doesn't seem to yield much potential for success, either.  Finally, should Jackson decide not to return to the play it's likely that one of the final shows will be filmed for simulcasting in movie theaters, which could of course lead to home media release.  Read more