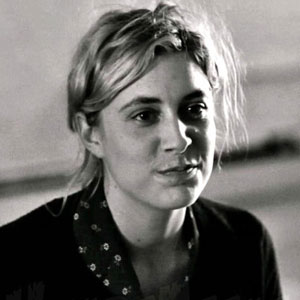 Most actors — no matter how successful — likely have played some role that they're not exactly proud of for various reasons.  Maybe it had to do the with the quality of the film, or they did something embarrassing in it, or maybe it was a commercial for an awkward product (nobody really wants to be the smelly person in a deodorant commercial, right?)  When it comes to indie star Greta Gerwig, she has gone through phases of regretting some of her past films — particularly when the offers weren't coming in.
Gerwig admits that she has changing perceptions on her past work, and some films she previously regretted she no longer does.  She explains, "I've never worked on anything that I haven't in some way enjoyed. I've gone through times where I regretted movies that I now don't regret. I was naked in lots of stuff for a while. And it was like, 'Why have I been naked in everything, and I'm a whore, and everybody thinks I'm a softcore porn star.' I was so ashamed. I remember going through all these like great actresses, like Cate Blanchett's never been naked, Meryl Streep's never been naked… Even when people would present me with like, 'Well, Kate Winslet was naked,' I was like, in a period piece! Now I don't feel ashamed of it. So much of it is based on where you are as a person." Read more
It's that time of year where everyone and their alcoholic uncle are giving you their list of the best and worst films of 2012. So, we here at Daily Actor are jumping in, minus our drunk uncle.

The Top 10 Films of the 2012
1) Zero Dark Thirty
You've know doubt heard all of the hype on this film that stars Jessica Chastain and Jason Clarke, and guess what? It lives up to it and then some. The film, about the hunt for Osama Bin Laden, proves once again that director Katheryn Bigelow is a true force. Definitely a must see!
2) Argo
This has been out for a while now and if you haven't seen it yet, my question is: Why not? In a story where most of us know the ending, Director Ben Affleck manages to ramps up the suspense and forces you to sit on the edge of your seat.
3) Killing Them Softly
Starring Brad Pitt, Richard Jenkins, James Gandolfini and a handful of wonderful character actors, this film tanked at the box office. I can see why: most scenes involved just 2 people in a room talking… and talking… and talking. Boredom for some, but for those us who cherish actors and their craft, you will love it. Watch this and get schooled.
4) Hello I Must Be Going
Anytime Melanie Lynskey has a starring role in a film, that's a good thing. Director Todd Louiso's story of a divorced woman who is forced to move back in with her parents and then starts a relationship with the young son of her fathers business partner is funny, touching and a showcase for Lynskey.
5) Starlet
The film stars Dree Hemingway (yes, of that Hemingway family) as Jane, an up-and-coming porn star who forms an unlikely friendship with the elderly Sadie (80-year-old newcomer Besedka Johnson). Director Sean Baker knocks it out of the park with this small, intimate (very intimate) film.  Read more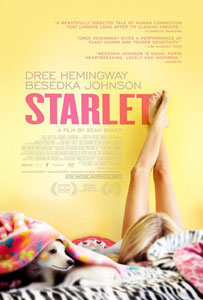 I saw director Sean Baker's last film, Prince of Broadway, at the 2009 San Diego Film Festival and it was hands down, the best film I saw that weekend. Gritty, realistic and mostly cast with non-actors, the is film about Lucky (Prince Adu), a hustler in New York City's wholesale district who is forced to adapt to when an ex-girlfriend drops a baby off on him. 
In his newest effort, Starlet, Baker moves coasts to Los Angeles and once again, knocks it out of the proverbial park.
The film stars Dree Hemingway (yes, of that Hemingway family) as Jane, an up-and-coming porn star who forms an unlikely friendship with the elderly Sadie (Besedka Johnson). After she finds a stash of money from a vase purchased at a yard sale, Jane, along with her dog Starlet, attempts to find out the story of Sadie's mystery cash.
Jane's world of porn shoots, bad roommates and sketchy mentors seem like a world away from Sadie's insular and restrained life and as the story moves forward, Jane finds herself becoming more and more attached. Unlike everyone else in Jane's life, Sadie doesn't need her and watching Jane force herself upon Sadie, you get the feeling that that is Jane's lot in life; being needed and wanted. Read more
Podcast: Play in new window | Download (Duration: 12:30 — 8.6MB)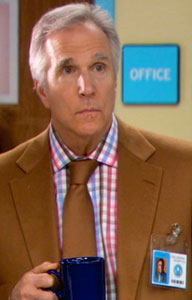 Comic-Con: I grew up watching Henry Winkler as The Fonz on probably one of the greatest sitcoms ever, Happy Days. So, it's always a huge treat to get a chance to talk with him and better yet, to talk with him face to face. He's always the nicest person in the room and any story he tells, you just hang on his every word.
And that was the case for me when I talked with him at Comic-Con for the upcoming season of Childrens Hospital. In the show, he plays hospital administrator, Sy Mittleman, and as they say in is character bio, "Though his backbone is weak, his weakness is strong."
Winkler also stars in the USA show, Royal Pains and it was just announced that he would make his return to Broadway as a porn mogul in The Performers. This, I can't wait to see.
In the interview, Winkler talks about Childrens Hospital, his long career and the two words he lives by.
For the full interview, click the audio link above or download it from iTunes Read more
This sounds like tons of fun.
Henry Winkler is coming to Broadway as a porn star. That sentence alone will get me in the seats.
Winkler will stars alongside Cheyenne Jackson in David West Read's comedy, The Performers. The play is scheduled to begin previews October 23rd with an opening night of November  14th at the Longacre Theater. The show will be directed by Evan Cabnet. 
The Performers is a romantic comedy about two high school friends (Jackson and Daniel Breaker) and their girlfriends who meetup at the Adult Film Awards in Las Vegas. When Chuck Wood (Winkler), the hardest-working man in the business, manages to get entangled in the romantic problems of two couples, things get out of hand. Read more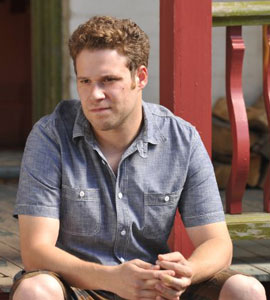 Seth Rogen has emerged leading a new generation of comedic actors, writers and producers. Rogen demonstrated his wide‐ranging ability as he co‐wrote, executive produced and starred as the main character, Britt Reid, from the comic book turned action film, The Green Hornet. Directed by Michel Gondry, Rogen stars opposite the Academy Award®‐winning actor Christoph Waltz, who plays the villain Chudnofsky. Rogen most recently completed 50/50, a film based on the real life experience of Vancouver native Will Reiser. Starring alongside Joseph Gordon‐Levitt, the film unfolds the comedic perspective of the 25‐year‐old's (Gordon‐Levitt) cancer diagnosis and subsequently, his best friend's desire for him to beat the disease.
Furthermore, Rogen starred as the voice of the title character in the comedy, Paul, teaming once again with Superbad director, Greg Mottola which was released by Universal Pictures in January 2011 and will be out on DVD in August, 2011. Written by Nick Frost and Simon Pegg, and co‐starring Jane Lynch, Kristen Wiig and Jason Bateman, Rogen voiced an alien who has escaped outside of Area 51 and his encounters with two geeks on their way to Comic Con. Read more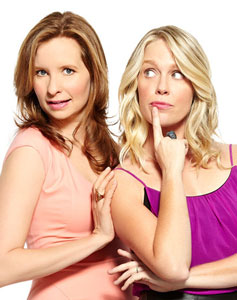 Jessica St. Clair and Lennon Parham star in NBC's new series, Best Friends Forever, a show about old friends, new beginnings and awkward situations.
The two star, created and co-write the show about best friends who live on opposite sides of the country. When Jessica is overnighted divorce papers, Lennon convinces her to return home to Brooklyn and back into the apartment they used to share. It doesn't take long for the girls to fall into old habits: movie marathons and late night girl talk sessions – none of which is good news for Lennon's live-in boyfriend, Joe (Luka Jones, Upright Citizens Brigade) who tries to be understanding but begins to feel like a stranger in his own home.
Jessica St. Clair performed at the Upright Citizens Brigade Theater in New York and Los Angeles, was in the hit Bridesmaids and was last seen in Wanderlust. On television, she's starred opposite Megan Mullally and Cheryl Hines in In the Motherhood and has had guest-starring appearances on Parks and Recreation, Weeds and United States of Tara.
Lennon Parham is perhaps best known for playing the supporting role of Abby Chase, alongside Jenna Elfman on the television series Accidentally on Purpose. Some of her other guest roles include Parks and Recreation and How I Met Your Mother. Parham is also an alumna of Upright Citizens Brigade (UCB) Theater where she performed for nine years. Her one-woman character show, "She Tried to Be Normal," ran in New York and Los Angeles and was selected for the Montreal "Just For Laughs" festival in 2009.
I talked to both Jessica and Lennon in a conference call recently where they talked about the show, how the work may, in fact, kill them and their time at UCB!
Best Friends Forever airs Wednesdays at 8:30/7:30c on NBC Read more
Actor Justin Long is currently appearing in Seminar, a production that will thrust the actor for the first time into the world of Broadway.  Making his big debut on stage at the Golden Theatre, Long will portray the character Martin, a student to Jeff Goldblum's Leonard, a relentless teacher that believes he knows what it takes to be the best author. 
The comedy comes from writer Theresa Rebeck and is directed by Sam Gold.  Sitting down to talk about his foray into the world of theater, Long says he took on the role for the simplest of reasons.  "Because I was asked to! I would have done it any time. As far as my own level of confidence, I think it was helped by the fact that I've been dipping my toes back in the theater the last couple of years. It's also a play that I was familiar with and really love, since I had done a reading of it the summer before." Read more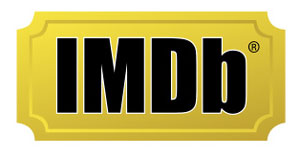 I once got in an argument with a student who insisted the old internet legend of Mr. Rogers being a sniper in Vietnam was true because she read it on the internet.  After all, she pointed out, why would anyway waste time posting something on the internet that wasn't true.
Ah, youth.
This is an issue the Internet Movie Database, one of the most popular websites on the internet, has come under fire for in recent months, not only because of its now-famous age discrimination filed by Junie Hoang but also from other complaints, like those from Texas Councilman Shane Scott, who IMDb confused with the same-name soft-core pornography actor.  Read more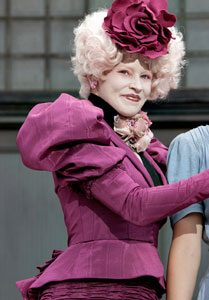 Elizabeth Banks has become one of Hollywood's most sought after and versatile actresses, moving effortlessly between comedy and drama, film and television, and now also taking on a role as a producer.  
She was most recently seen starring in "Our Idiot Brother" with Paul Rudd, Emily Mortimer and Zooey Deschanel; and opposite Russell Crowe in "The Next Three Days," directed by Paul Haggis. She recently wrapped production on Universal Pictures' "Pitch Perfect," which she is producing with her husband, Max Handelman, through their company, Brownstone Productions. The cast includes Anna Kendrick, Brittany Snow and Rebel Wilson.
Banks can currently be seen in Summit Entertainment's "Man on a Ledge" with Sam Worthington. The project focuses on a fugitive ex-cop (Worthington) perched on the ledge of a high-rise building while a hard-living NYPD hostage negotiator (Banks) tries to talk him down. The film was released January 27th, 2012.
She will then appear in Lionsgate's motherhood comedy "What to Expect When You're Expecting." Banks portrays an author of a children's book about breast feeding and owner of The Breast Choice boutique, who is militant in her beliefs about what makes a good mother until she gets pregnant for the first time. The film, directed by Kirk Jones, is based on Heidi Murkoff's bestseller, and the ensemble cast includes Cameron Diaz, Jennifer Lopez and Dennis Quaid. The film is scheduled to be released May 18th, 2012. Read more