This sounds like tons of fun.
Henry Winkler is coming to Broadway as a porn star. That sentence alone will get me in the seats.
Winkler will stars alongside Cheyenne Jackson in David West Read's comedy, The Performers. The play is scheduled to begin previews October 23rd with an opening night of November  14th at the Longacre Theater. The show will be directed by Evan Cabnet. 
The Performers is a romantic comedy about two high school friends (Jackson and Daniel Breaker) and their girlfriends who meetup at the Adult Film Awards in Las Vegas. When Chuck Wood (Winkler), the hardest-working man in the business, manages to get entangled in the romantic problems of two couples, things get out of hand. Read more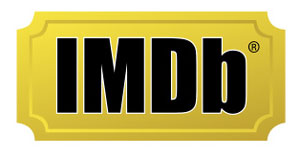 IMDb posting your real age is one thing.  So is the site posting an inaccurate age or place of birth for you.  But posting inaccurate softcore porn credits in your profile?  That's something that could be a bit troubling, especially if you're a politician.
But that's the problem that independent filmmaker and San Marcos City Councilman Shane Scott faced when Brad Rollins, the publisher of local paper San Marcos Mercury, discovered that acting credits for the "Skinemax" series Life on Top were listed in Scott's IMDb profile. 
Of course, you could hardly blame Rollins when he went to press with the juicy story.  Councilman Scott, however, is known for writing and directing low-budget horror films like The Legend of Ghostwolf and The Magnificent Dead and for working on the production end of movies like The Alamo and Office Space.  The Cinemax credits belong to a totally different person with, or simply using, the same name. Read more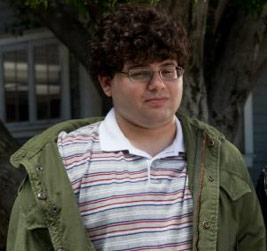 It's an unusual way to get your start in the world of acting but some performers  do what they can to break into the business.  Case in point, Jonathan Daniel Brown of director Todd Phillips Project X. 
Discovered and revealed by TMZ, before Brown nabbed a role as the character JB in the film, that also stars Thomas Mann, Oliver Cooper, Kirby Bliss Blanton and Alexis Knapp, he was the star of the porno Nerd Hunting, a Bang Brothers Production.
According to an unknown source close to Brown, who has also appeared as the nerdy guy in the TV series Pretend Time, he took the role as a way to get a start.  "It was just kids being kids," the individual shared.  Seen in the movie, Brown shares some x-rated one on one time with some extremely attractive ladies in the said to be popular adult film.  Read more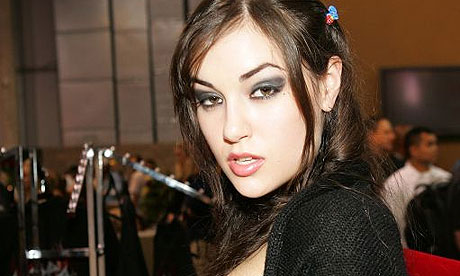 Porn star Sasha Grey is starring in her first feature film role in Steven Soderbergh's 'The Girlfriend Experience.'
Soderbergh has said that he became interested in Grey after reading about her in Los Angeles Magazine. (Really, Steven? You'd never seen any of her 150 adult films? I haven't – seriously!) Anyway, he says the article showed how different she was from her industry colleagues.
Such a casting decision is automatic publicity for a small film like "The Girlfriend Experience" — a benefit Soderbergh doesn't dispute.

"I'm counting on it," he says. "This girl has a huge following. Most of whatever discussion that's going on is totally based on her. … She's kind of a new breed. There hasn't been anyone exactly like her in that business yet. She's not the normal adult film star."
Once largely shunned as pariahs by the entertainment industry, porn stars are turning up with increasing regularity on shopping-mall movie screens and in prime-time television shows, underscoring pornography's steady migration over the last three decades from the pop-culture margins to the mainstream.
A fake one, that is. The star of Kevin Smith's new movie is more interested in flashing her funny bone than her bod, thank you very much.
Steven Soderbergh has decided to cast adult film star Sasha Grey in his new film, 'The Girlfriend Experience'. Real actresses scramble to sign with Vivid Video.
Elizabeth Banks has what it takes to be a porn star or first lady. And she'll be strutting her stuff as both on the big-screen within a two-week span.
Seth Rogen recalled a meeting nearly a decade ago with a prospective agent who asked what his career goals were. That's when he confessed his desire to work with Smith, whose profanity-spewing raconteurs were an influence on the sort of films Rogen eventually would make himself.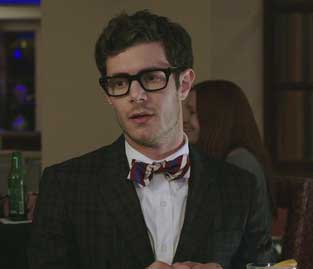 When The O.C. ended six years ago, many Hollywood insiders expected Adam Brody to become a big player in the entertainment industry. While the actor is certainly earning a nice living as a performer, he's doing it on his own terms.
The 33-year-old is taking on roles that may seem unexpected to many of his fans. Whether it's "the token white guy" in Baggage Claim or porn star Harry Reems in Lovelace, Brody is following a road less travelled when it comes to guiding his career.
In a recent interview, he told the Los Angeles Times, "I have a say in my career to a certain point, but I can only play with the toys I'm given. My agent fishes and brings me the couple catches of the month. He errs on the side of 'let's do it' and I err on the side of 'let's not' and we meet in the middle." Read more