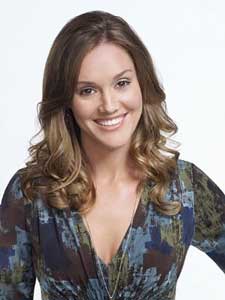 As the legend goes, New York Yankee Wally Pipp was removed from the starting line-up on June 2, 1925 because he had a terrible headache.  His replacement "for the day" was Lou Gehrig — who went on to stay in the starting line-up for fourteen straight years and 2130 consecutive games, becoming one of the greatest legends of baseball in the process.  Pipp reportedly later quipped, "I took the two most expensive aspirin in history."
Of course, that story is more legend than fact.  But if the upcoming NBC comedy Holding Patterns becomes a hit, actress Chyler Leigh might have a similar story.
That's because Leigh was initially cast as Leah for the pilot, which is a comedy from The Office writer Justin Spitzer about the lives of a group of friends who survive a plane crash.  However, Leigh missed the first table read because she was not feeling well.  Her replacement at the reading was Grey's Anatomy actress Erinn Hayes.  The reading must have gone well, because once Leigh returned for rehearsals the cast and creators felt that Hayes had much better chemistry.  As a result, Hayes was called back to replace Leigh in the role for the pilot. Read more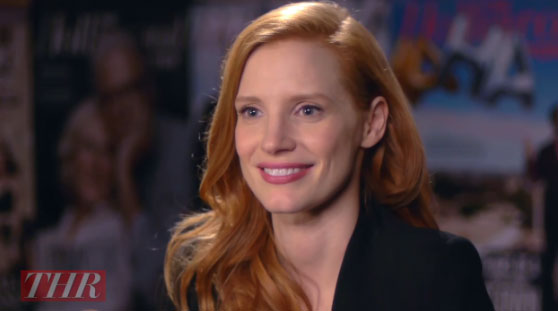 Jessica Chastain is a perfect example of an actress who by hell or high water was going to break through.  In a lengthy interview with The Hollywood Reporter, she spoke in detail about her early career struggles, which sheds some light on why she doesn't want to slow herself down.
Chastain credits her grandmother with giving her the first exposure to acting.  She recalls, "I was seven years old and she said, 'Jessica, this is their professional job, these people.' She was trying to tell me this was a real thing. I didn't quite understand it, but we went in, and then the lights went down, and a spotlight came up on — I think it was, like, a 10-year-old girl. And immediately, in my mind, I was like, 'Oh, this is what I am.'"
She then joined her drama club in junior high school, and her work in her formative years eventually earned her a scholarship to Juilliard (which she later revealed was paid for by none other than Robin Williams).  While at Juilliard she landed her first television role — a guest spot on ER.  She says, "It was the first time I was put in front of a camera. That's how I got my SAG card." Read more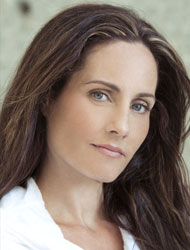 Get Ready for Pilot Season.
The stakes are high. Now more than ever we have to be at the top of our game. We need to hone our skills and show ourselves in the best possible light.
Join us for a weekend intensive designed to get you booking work. Together we will discover what makes you unique, what makes you stand out, and gives you an edge in the audition room. We will demystify the audition process – from self tape, to cold read, to callback. We will tackle text analysis, and we will work together to discover and refine your distinctive voice.
Meredith McGeachie is an award-winning actor who has worked extensively in Film and television throughout Canada and the US. In addition to playing lead roles is films, she has had regular and recurring roles on various hit television series such as The L Word, Paradise Falls, DaVinci's Inquest and many more. In Los Angeles, Meredith found her home at the Renowned Lesly Kahn Studio, where she studied, and then began teaching and coaching actors. It was here that she discovered her love for helping actors discover their own voice, and gain confidence and appreciation for themselves and each other as artists. "I have seldom found anything more exciting and rewarding than working with an actor to help them find their own unique voice."
Don't miss the opportunity to work with this talented and inspiring coach and performer.
Only 20 spots available.Book yours now via PayPal under mermcg@gmail.com
Save 25$ with early enrollment
Only 175.00 till Feb 15th!
Saturday Feb 23rd 10am to 4pm and Sunday Feb24th 12pm to 5pm
St. Paul United Methodist Church 1199 Highland Ave, Largo Florida
For more information contact Philip @ 727 584 2820 or @ philipdewilde@live.com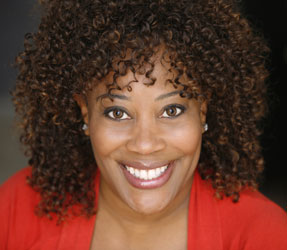 Every year, thousands of actors come to LA for "pilot season".  Most pilots don't go beyond the pilot stage and the ones that do at least 80% are cancelled with a four week period.  
Having just tested for two pilots myself, I thought I would share ten tips that could be helpful.
1.  Obtain a list of the pilots being produced and find out who is attached.  This can be found through a variety of different sources. The Hollywood Reporter and Variety have online editions that are linked to twitter and post up-to-the-minute updates on pilots.  
If you have a smartphone, you can download the ActorGenie app,which provides very valuable info regarding film and tv shows in pre-production.  Other sources for this information include www.castingabout.com and www.thefutoncritic.com. Read more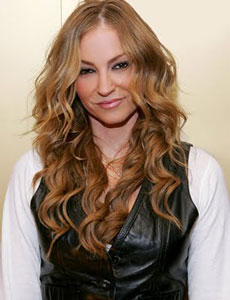 Drea de Matteo returned to FX's Sons of Anarchy as Wendy, Jax's (Charlie Hunnam) newly clean and sober ex-wife. The reason for the return is that she wants to be a part of their son's life but in order to do that, she had to get passed Jax's wife, Tara (Maggie Siff).
Drea is probably best known for playing Adriana on The Sopranos, a role which got her an Emmy for Outstanding Supporting Actress in a Drama Series but after taking time off to raise her kids, she's back. Not only reprising her SOA role but also in the new Lifetime movie (and backdoor pilot), Stalkers.
She recently had a conference call where she talked about returning to SOA, Stalkers, her time on The Sopranos and the difference between cable and basic cable (hint: She can't say the F word).
Sons of Anarchy airs on Tuesdays at 10pm on FX  Read more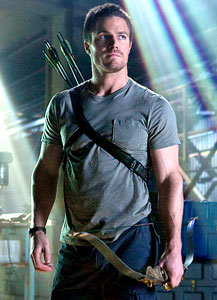 The entertainment world doesn't seem to be tired of superheroes yet. 
The CW is currently launching its new series, Arrow, based on the Green Arrow comic books.  The show, starring Stephen Amell, allowed the lead actor to perform many of his own stunts and a lot of character work.
"When I looked at the pilot, I saw four different roles," Amell told The Fresno Bee.  "I will have a day where it's sort of fake Oliver in the real world right now, and then there will be an island day, and there's an Arrow day and Laurel [Lance, a possible love interest] days.  And it's a really fun exercise.  It keeps me on my toes, and that was what intrigued me most when I read the pilot.  I think that's saying a lot because it's a superhero show, or at least an opportunity for me to play a superhero." Read more
The Social Network star Jesse Eisenberg has inked a new deal to appear in Aaron Sorkin's upcoming HBO series The Newsroom. 
As many will remember Sorkin wrote the Facebook script while Eisenberg played Mark Zuckerberg in the David Fincher directed 2010 flick.  According to Yahoo, Eisenberg has now signed on to make a guest appearance that will reunite the two for a brief stint. 
The Newsroom chronicles actor Jeff Daniels as an anchor along with his producers and staff that will be played by Emily Mortimer, Sam Waterston, Dev Patel, and Olivia Munn.  Eisenberg's role will entail a voice over role in the show's pilot episode that is slated to air on the paid cable network this coming summer on June 24th at 10 pm est. Read more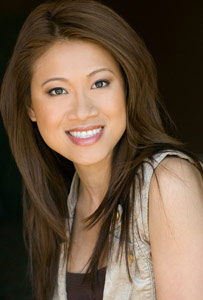 While there has been plenty of opinions on both sides of the IMDb "ageism" lawsuit, the 40 year-old B-movie actress who is behind the lawsuit, Junie Hoang, has benefited from the old axiom that no press is ever bad press.
Since she revealed herself as the anonymous "Jane Doe" behind the initial suit, the New York Times reports that she is now working with publicity firm 42West and has turned down requests for interviews from such high-profile media stalwarts like People, Good Morning America, and the New York Times itself.  42West claims that she is currently working on a television pilot, a major career boost for an actress who primarily appeared in bit parts in low-budget movies up until now.
While Hoang is receiving more notoriety, so is her lawsuit.  Her attorney, John W. Dozier Jr., says that "Hundreds of people have come to us," suggesting that class-action lawsuit against the methods Amazon (the parent company of IMDb) uses to gather its users personal information (Hoang believes that Amazon used her credit card information from when she signed up for IMDbPro to find out her age).  Read more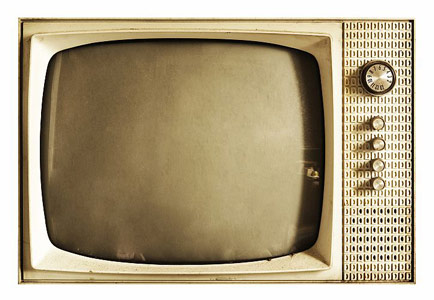 As anyone working in television can tell you, for every ultra-successful television series like Seinfeld, Friends, CSI, or NYPD Blue there are dozens of shows that don't make it past their first seasons — and dozens more that never make it past their first pilot episode. 
And while that is the breaks of show business, pilot season — the period between January and March in which scripts for new television series are considered and, in a handful of lucky cases, put into production — is often an intense period of gambling for television actors, who might work on several potential pilots over pilot season and end up with nothing come May, when studio executives decide on which pilots will go forward with a full-season order for a fall debut. 
An insightful article from New York Magazine written by producer Gavin Polone details how stressful the pilot season is for everyone involved, and how networks might go about revamping it to bring higher-quality shows to their channels. Read more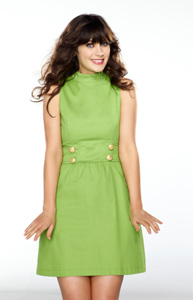 Available for free through the evening of the premiere, Zooey Deschanel's FOX show, New Girl, is the first network series to have its debut on iTunes before a its premiere.
You can watch the pilot on iTunes and it will hit Fox.com and Hulu at 12:05 a.m. on Sept. 13 ending its run at 11:55 p.m. on Sept. 19.
In the debut episode, Jess Day (Deschanel) discovers her long-term boyfriend is cheating on her and decides to move into a loft apartment with three male roommates – prickly bartender Nick (Jake Johnson), womanizer Schmidt (Max Greenfield) and intense personal trainer Coach (guest-star Damon Wayans, Jr.). The guys, alongside Jess' childhood best friend Cece (Hannah Simone), try to help Jess get back on her feet and into the dating world.
Check out the trailer below   Read more