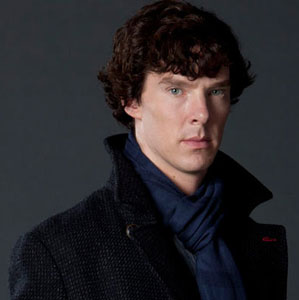 Though Sherlock star Benedict Cumberbatch is the son of two actors, he didn't come around to deciding to become an actor until his college years. 
In an interview with NPR, Cumberbatch talks about how he began to pursue acting and the influence his parents had on his career choice.
Cumberbatch's parents are both actors, and they had enough success to pay the bills but not enough to encourage their son to pursue a career in acting.  He reveals, "My mum and dad had worked incredibly hard to afford me an education.  I had the privilege of being able to choose, or at least have the opportunity to work at, being anything but an actor." 
In fact, Cumberbatch initially studied to become a lawyer.  But Cumberbatch, who dreamed of becoming an actor, soon discovered that succeeding in the legal profession hinged on luck to the same degree that acting does.  He explains, "As I was learning to be a barrister and choosing my levels around potentially doing Oxbridge and … all the rest of it, I just encountered loads of other people on the same course who said it's so much down to chance and luck. And I thought, 'Well, why am I giving up on my primary dream to work doubly hard to do something as an alternative to what I really still want to do?'" Read more
Refreshingly honest, as she digs into the days as a child actor, Claire Danes of My So Called Life fame has recently been making the promotional rounds for her return to TV in the series Homeland where she plays Carrie Mathison, a bipolar CIA Agent.  Talking to The Wall Street Journal, Danes didn't hold back about the new series, her parents and the aftermath of portraying the great Temple Grandin.
"They're nutty", Danes says of her parents proudly. "They're just not stage parents. They were always really adamant that I have a life and have an education. I never felt exploited. I was the motor. I was agitating from the age of five to do this and they humored me and then it became impossible to ignore and then we all went to it. It was a serendipitous moment in that my brother was in college. My Dad's business was coming to an end. My Mom was ready for a change herself so we were already at a threshold. But it [moving to L.A.] was all very disorienting and strange. We were all like 'What? Huh? Okay. I guess this is our reality now.'"
Danes was also forthcoming about having to take some mental time off after her challenging portrayal of Temple Grandin in the 2010 biopic that followed the autistic woman's journey as one of the top scientists in the humane livestock handling industry.   Read more
Comedian Jim Jefferies FXX series, Legit, is back for a second season and it's crazier than ever.
Jefferies said in a recent Q & A that he's learned a lot from the first season. He'd never written a sitcom before and the whole things was a "little bit more fly by the seat of your pants," he said. This season, he's written a lot more for the actors because now, he knows what their strengths and weaknesses are.
In the interview, he talks about season two, writing for the show, stand-up and killing sacred cows.
Legit airs at 10pm on Wednesdays on FXX Read more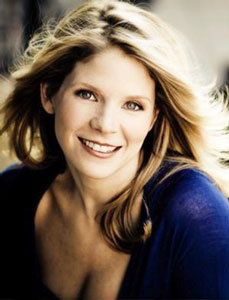 It's starting to seem like Kelli O'Hara is becoming the Susan Lucci of Broadway. 
O'Hara has been nominated for four Tony Awards for a number of acclaimed productions, but has yet to win. However, it's possible that O'Hara might have success with her most out-of-the-box Broadway musical yet: The Bridges of Madison County, based on the bestselling book. She is also negotiating to star in a revival of The King and I in the future, just in case she doesn't get a Tony for this one, either. She spoke about why she insists on challenging herself over and over again in her career, including when she took on a Shakespearean role.
Not only does O'Hara refer to The Bridges of Madison County as her "biggest challenge," but she is doing it as the mother of a five month year old baby. As many new parents will tell you, O'Hara says, "Sleep is a whole different thing for me now," making the production extra difficult. Read more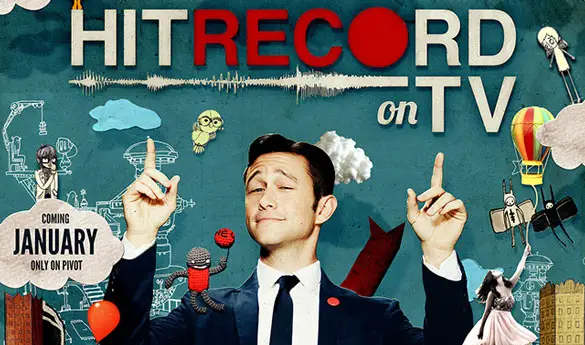 HITRECORD on TV might have just premiered, but Joseph Gordon-Levitt's variety show has not only been viewed online half a million times online but is also something that has existed for quite some time even before that. In fact, HITRECORD was a project that Gordon-Levitt would work on in between his acting projects (and now his writing and directing projects) when he wasn't as in demand as he is now. He spoke about where the HITRECORD name came from and how he became one of the few child stars who remained grounded with The Wrap. Read more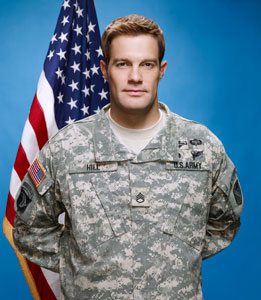 Enlisted, Fox's new comedy, has been getting some great reviews and after checking it out, I have to agree – the show is really good. I'm not the biggest fan of network comedies but this show is definitely the cream of the crop.
The show stars Geoff Stults as Staff Sergeant Pete Hill, one of three brothers who stay behind to try to keep a Florida Army base in order. Stults and the rest of the cast, including Chris Lowell, Parker Young and Keith David, are hilarious and work perfectly together.
Stults joined in on a conference call where he talked about his career and why he's been so successful, working on the show and more.
Enlisted airs on Fridays at 9:30pm on Fox Read more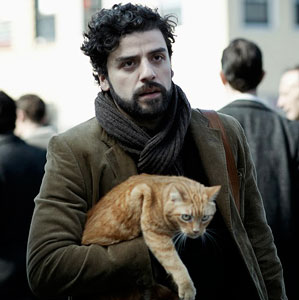 Anyone who has worked with animals on a set or stage will tell you that training a dog for a scene is one thing. Training a cat is another matter entirely — just ask the animal trainers for this year's Broadway production of Breakfast at Tiffany's.  So there were certainly some issues when the Coen brothers decided that a lost cat would play a central role in the plot of Inside Llewyn Davis — in fact, Joel Coen admits that the cat was added to the film to give the movie about a drifting folk musician some "plot."
The three tabbies used to portray Ulysses were trained by Dawn Barkan, who has also handled the animals for Ace Ventura: Pet Detective, Meet the Parents, Runaway Bride, and many others, including this year's The Secret Life of Walter Mitty.  In fact, two of Barkan's own three cats were among the many cats who portrayed Mr. Jinx in Meet the Parents, although the cat that was trained to flush the toliet has since passed. Read more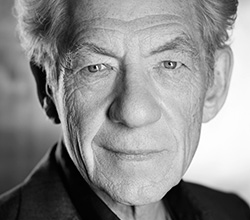 While not every professional actor is a good source of advice (just trust me on that), an actor as respected as Ian McKellen ought to have at least one or two pieces of good advice to pass along to aspiring actors.  During a rare break from acting in his current double bill of Waiting for Godot and No Man's Land on Broadway and taking goofy photos all over New York City with co-star and dear friend Patrick Stewart, McKellen spoke to Men's Journal Magazine and shared some advice on acting, handling fame and criticism, and what Shakespeare plays he thinks everyone should be familiar with.
When asked what advice he would give to a younger version of himself, McKellen says, "Work isn't everything. I think that has been my fault and my virtue at the same time." Read more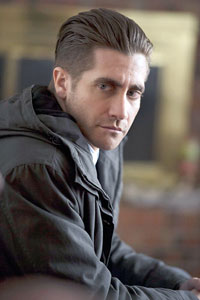 Jake Gyllenhaal is taking his career to the next level. After suffering a few setbacks with films like Prince of Persia, the 32-year-old actor is hitting a new stride with this year's Prisoners and the upcoming film Nightcrawler.
He talked with NPR about how he's changed up his career in some interesting ways.
Gyllenhaal shared, "I've sort of approached my work in a different way recently, in the past few years, which basically means I've spent, probably, about six or seven months preparing for each role…One role blends into the next role. I mean there's strange idiosyncrasies from roles that I play that I picked up that will never go away."
He points out how his 2013 role in Prisoners stuck with him in some unique ways. Read more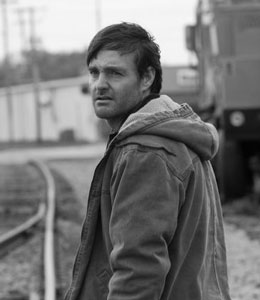 I was surprised when I saw that Will Forte was the star of Alexander Payne's Nebraska.  Not because I didn't think the Saturday Night Live veteran was capable of being the lead in a dramedy, but it is definitely a leap for the actor best known for his MacGruber character to star in a film that is a more subtle type of comedy than his previous work.  I'm happy to say that Forte great in the role, which is surprising because most part his character is the straight man to the comedic portrayals of his parents  (portrayed wonderfully by Bruce Dern and June Squibb).
He spoke to Collider about preparing for the role and what he learned from Dern about dramatic acting. Read more