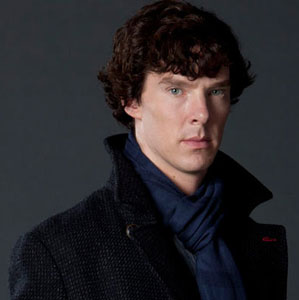 Though Sherlock star Benedict Cumberbatch is the son of two actors, he didn't come around to deciding to become an actor until his college years. 
In an interview with NPR, Cumberbatch talks about how he began to pursue acting and the influence his parents had on his career choice.
Cumberbatch's parents are both actors, and they had enough success to pay the bills but not enough to encourage their son to pursue a career in acting.  He reveals, "My mum and dad had worked incredibly hard to afford me an education.  I had the privilege of being able to choose, or at least have the opportunity to work at, being anything but an actor." 
In fact, Cumberbatch initially studied to become a lawyer.  But Cumberbatch, who dreamed of becoming an actor, soon discovered that succeeding in the legal profession hinged on luck to the same degree that acting does.  He explains, "As I was learning to be a barrister and choosing my levels around potentially doing Oxbridge and … all the rest of it, I just encountered loads of other people on the same course who said it's so much down to chance and luck. And I thought, 'Well, why am I giving up on my primary dream to work doubly hard to do something as an alternative to what I really still want to do?'" Read more
Refreshingly honest, as she digs into the days as a child actor, Claire Danes of My So Called Life fame has recently been making the promotional rounds for her return to TV in the series Homeland where she plays Carrie Mathison, a bipolar CIA Agent.  Talking to The Wall Street Journal, Danes didn't hold back about the new series, her parents and the aftermath of portraying the great Temple Grandin.
"They're nutty", Danes says of her parents proudly. "They're just not stage parents. They were always really adamant that I have a life and have an education. I never felt exploited. I was the motor. I was agitating from the age of five to do this and they humored me and then it became impossible to ignore and then we all went to it. It was a serendipitous moment in that my brother was in college. My Dad's business was coming to an end. My Mom was ready for a change herself so we were already at a threshold. But it [moving to L.A.] was all very disorienting and strange. We were all like 'What? Huh? Okay. I guess this is our reality now.'"
Danes was also forthcoming about having to take some mental time off after her challenging portrayal of Temple Grandin in the 2010 biopic that followed the autistic woman's journey as one of the top scientists in the humane livestock handling industry.   Read more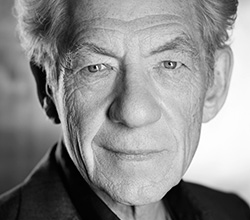 While not every professional actor is a good source of advice (just trust me on that), an actor as respected as Ian McKellen ought to have at least one or two pieces of good advice to pass along to aspiring actors.  During a rare break from acting in his current double bill of Waiting for Godot and No Man's Land on Broadway and taking goofy photos all over New York City with co-star and dear friend Patrick Stewart, McKellen spoke to Men's Journal Magazine and shared some advice on acting, handling fame and criticism, and what Shakespeare plays he thinks everyone should be familiar with.
When asked what advice he would give to a younger version of himself, McKellen says, "Work isn't everything. I think that has been my fault and my virtue at the same time." Read more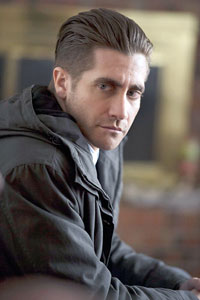 Jake Gyllenhaal is taking his career to the next level. After suffering a few setbacks with films like Prince of Persia, the 32-year-old actor is hitting a new stride with this year's Prisoners and the upcoming film Nightcrawler.
He talked with NPR about how he's changed up his career in some interesting ways.
Gyllenhaal shared, "I've sort of approached my work in a different way recently, in the past few years, which basically means I've spent, probably, about six or seven months preparing for each role…One role blends into the next role. I mean there's strange idiosyncrasies from roles that I play that I picked up that will never go away."
He points out how his 2013 role in Prisoners stuck with him in some unique ways. Read more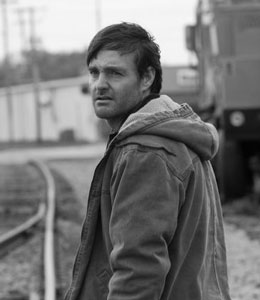 I was surprised when I saw that Will Forte was the star of Alexander Payne's Nebraska.  Not because I didn't think the Saturday Night Live veteran was capable of being the lead in a dramedy, but it is definitely a leap for the actor best known for his MacGruber character to star in a film that is a more subtle type of comedy than his previous work.  I'm happy to say that Forte great in the role, which is surprising because most part his character is the straight man to the comedic portrayals of his parents  (portrayed wonderfully by Bruce Dern and June Squibb).
He spoke to Collider about preparing for the role and what he learned from Dern about dramatic acting. Read more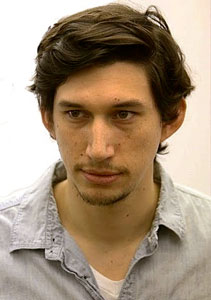 Many actors in Hollywood are just another pretty face, but for Girls star Adam Driver, he's a unique face. As the oddly attractive boyfriend of Hannah on the HBO series, the 29-year-old actor knows he is not your typical chiseled Tinsel Town performer.
He joked about himself, "I'm like a sight gag. I have this really big face."
In fact, one TV writer even described his looks as "worthy of the Mongolian plains."
Driver takes it all in stride since he is atypical in a land where many leading men stand around 5-foot-10 while he towers at 6-foot-3.
He explained, "Costume people are always saying they don't have clothes big enough for me."
The cable star seems a bit baffled by his success with his unconventional looks. Read more
Podcast: Play in new window | Download (Duration: 19:16 — 13.3MB)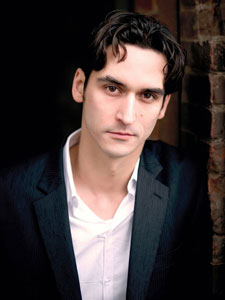 Sean MacLaughlin is traveling the country for the next year with his wife, baby and two dogs. When the "Von Trapp Family Singers" (as he called themselves) eventually stop at a city near you, that's probably because he's about to get on stage to play 'Peron' in the touring production of Evita.
Sean was last seen on Broadway as 'Raoul' in The Phantom of the Opera and he's from my neck of the woods – the Baltimore/DC/Virginia area. I love talking to people from my area and finding out how they got to where they are. Sean played it smart in his early career: before he packed everything up and moved to New York, he went to College at Virginia Tech and got a degree in communications. Then he moved to DC and did a bunch of theatre there because as he told me that he "was a firm believer in not moving to New York without getting experience."
But, before he tried his luck in New York something great happened before that. I'll let him tell the story in the interview below but basically, the success he's having now all comes down to a combination of planning, preparation and luck. We also talk about his audition for Evita and auditioning in general, touring and more!
Evita is currently playing in San Diego. For tickets, click here. Upcoming tour dates include San Jose, Las Vegas and Tempe, AZ. For more tour dates and ticket information, click here.
For the full interview, click the audio link above or download it from iTunes  Read more

Though Huong "Junie" Hoang lost her lawsuit against IMDb back in April, Hoang has since filed an appeal.  Joining her in solidarity are SAG-AFTRA and Writers Guild of America, West, which filed an amicus brief to support her appeal.
Hoang's case began as a lawsuit over IMDb posting her actual birth date on its website despite Hoang claiming professionally that she was seven years younger.  Hoang argued that IMDb's revelation of her true age hurt her career because of rampant ageism in the entertainment industry.  However, Hoang's earlier accusations of age discrimination were tossed out because the judge did not believe IMDb (and its parents company, Amazon) could be held responsible for any age discrimination in the film industry as a whole.  The trial ended up focusing on whether or not IMDb improperly used Hoang's credit card information to find her actual birth date, which would be a violation of the comapny's own user agreement.  The lawyers for IMDb simply argued that the website was doing its job of providing accurate information despite Hoang's multiple attempts of trying to change or remove her birth date from the site (including using a fake passport and ID card), and that the information came from a third-party website. Read more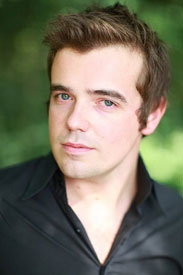 I'm a huge fan of the Harry Potter series, including all of the books and films so when I first heard of the show, Potted Potter – The Unauthorized Harry Experience, I was immediately interested in checking it out. The show takes all seven of the Harry Potter books and condenses them into a seventy minute and from everyone I've talked with, the show is absolutely hilarious.
It's played all over the world and had a summer-long run off-Broadway and now, it's touring America. Created by two-time Olivier Award-nominated actors Daniel Clarkson and Jefferson Turner, the two have since gone onto other projects but have left the show in very capable hands with actors James Percy and Delme Thomas. 
I talked with James recently and he's got quite an interesting story. First of all, he's got a law degree from the University of Liverpool. How many actors have a law degree? Not many but it's good to know because if (when?) I get into some trouble, he's going to be the first guy I call. He's also a stand-up comic and is youngest actor to ever play the role of Wilbur Turnblad in Hairspray.
James, who plays the role of Harry in the show, talked to me about the improv in the show, auditions, why he got a law degree and touring America.
Check out James' website and follow him on Twitter!
Potted Potter is currently in San Diego. For tickets and information, click here. Upcoming shows include Irvine, San Luis Obispo, Pittsburgh and Houston. For more info and tickets, click here. Read more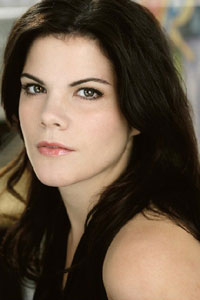 Diane Davis may not be a familiar name to you, but she's making waves in the New York theatre scene. The actress is currently starring in The Model Apartment by Donald Margulies at Primary Stages.
The 1988 revival's storyline revolves around a character named Debby who is suffering from mental illness and obesity. Her journey takes her from New York to Florida as she follows her parents south. Davis also plays a secondary role as her father's daughter Deborah who died in the Holocaust. This duality has earned her raves from New York Times theater critic Ben Brantley.
When the 35-year-old actress found out about the audition for the dark play, she was in the Canadian wilderness away from technology and electricity. She really wanted the role, so she made every effort to make the audition happen. Read more