Zachary Levi (Chuck, Thor: The Dark World), will make his Broadway debut in First Date, a new romantic musical comedy.
Smash's Krysta Rodriguez (who also starred in The Addams Family on Broadway – I knew I recognized her from somewhere) will also star.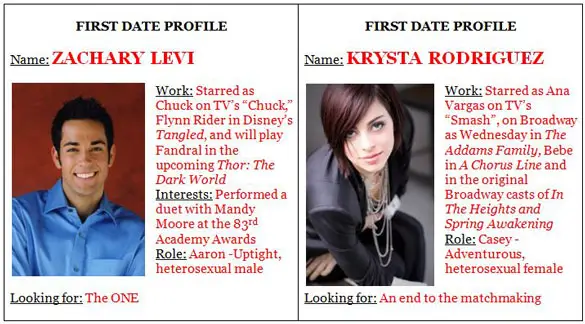 Read more
Naturally the name "Tom Hanks" (also known as the most trusted person in America!) stands out on the poster for Broadway's Lucky Guy even more than the title.  Being that Hanks is one of the biggest movie stars in the world that makes sense, but it also makes it easy to forget that there are other talented individuals in the production, like Courtney B. Vance.  The New Pittsburgh Courier interviewed Vance about working on Lucky Guy and his thoughts on what road he might have taken had he not become an actor.
First he speaks about what he looks for in a role in general and in his Lucky Guy role in particular.  He says, "I look for roles that challenge me, and I consider whether it is something that I and my family will be proud of. Will my family be proud to watch the work and will it challenge me? In this case it was the opportunity to work with [writer] Nora Ephron and Tom Hanks and [director] George C. Wolfe; if the three of them are involved, I am in it. George is a taskmaster, and we are all exhausted, but exhilarated. He is relentless because his vision is so big." Read more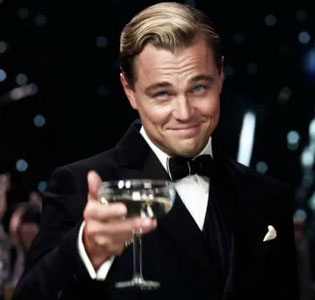 I'm feeling incredibly ambivalent about Baz Luhrmann's The Great Gatsby because it is adapted from my all-time favorite book.  While I'm happy to see the book get even more recognition, I'm not crazy about the cast, the soundtrack (I didn't know there was so much hip hop in the 1920s), that it was shot half a world away from where it takes place, and the simple fact that no adaptation of The Great Gatsby has ever been able to capture the wild spirit of F. Scott Fitzgerald's novel.  But it seems like I'm the only one who feels this way — indeed, star Leonardo DiCaprio, who portrays Jay Gatsby in the film, seems just as uncertain as I am.
He tells Access Hollywood about the new film, "[It's one of the] most beloved novels of all time. It is a great piece of American literature and everyone has their own personal connection with these characters and these people and they have their own interpretation of Gatsby.  It's intimidating going into a process where you're going to make a film adaptation of something that is this intricate complex and beloved worldwide because you're almost setting yourself up for disaster." Read more
As a teacher myself (what, you think I write for Daily Actor all day?) I understand the difficult in getting the attention of those students who use your class for doing their homework for other classes or, even worse, sleeping.  The premise behind The Thirteenth Commandment, a long-gestating play written by Joshua H. Cohen which is being performed for the first time by the Libra Theater Company at the Bridge Theater in New York, is that it is set in the aftermath of a teacher's attempt to provoke his 11th grade students into questioning universally accepted truths by suggesting that the Holocaust might not have happened as it is recorded in their textbook. 
The ultimate aim of the teacher, Jason Efheim (Pete McElligot), is to have his students question the status quo of their working class ski town, hoping they will not follow in their parents' footsteps of "pouring the coffee, plowing the snow, building the vacation homes" for tourists.  Naturally the community doesn't see it that way, nor does Principal Pam McGarry (Jennifer Door White), who doesn't know how to handle the controversy, or Natalie Levine (Nora Hummel), Jason's loudmouth, deeply offended Jewish officemate. Likewise, Cory (Lauren Pennline), the resident student activist is infuriated (though she later weighs Jason's words against her sincere belief in freedom of speech), and Jason's very pregnant wife, Beth (Glenna Grant), who teaches algebra at the school, has her own questions about her husband's aims as well as her personal status quo she has settled for.  Jason's hopes on improving the lives of his students are centered on the impressionable and awkward Tom (Justin Danforth) whose father, Phil (Joe Fellman), is the embodiment of the town's working class cycle as the school's janitor.  Curiously enough, we never find out exactly what Jason said to his class because he partakes in some revisionist history of his own. Read more
Podcast: Play in new window | Download (Duration: 11:44 — 8.1MB)
Here's the last of our Evil Dead SXSW interviews… but I did save the best for last.
I give you Bruce Campbell.
I talked with Bruce and Rob Tapert, who are both producers on the new Evil Dead, at SXSW and as you might think, it was a real thrill. He's smart, quick and one of the funniest people I've ever talked to.
Bruce was in the original Evil Dead trilogy that was directed by Sam Raimi but this time, he's on the other side of the camera. He played a huge part in getting this new version to the screen and even though he was filming Burn Notice in Miami at the time, he would still keep tabs on what was happening as the cast and crew were filming in New Zealand.
In the interview, they talk about how they cast the at the actors, including Shiloh Fernandez, Lou Taylor Pucci and Jane Levy, how the script is "everything" and why they shot in New Zealand.
For the full interview, click the audio link above or download it from iTunes 
Evil Dead comes out this Friday! Read more
Podcast: Play in new window | Download (Duration: 11:09 — 7.7MB)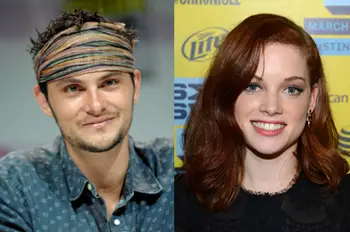 Here's another of our SXSW Evil Dead interviews, this time with stars Jane Levy and Shiloh Fernandez.
Evil Dead, directed by Fede Alvarez and produced by Sam Raimi and Bruce Campbell, is pretty damn good and you'll definitely have a fun time. A lot of that is because of Jane and our friend here at Daily Actor, Shiloh. If you're familiar with Jane from ABC's Suburgatory, she's a little different here. I don't think she'll scare the Holy Hell out of you on that show. And as usual, Shiloh is great. He plays a guy who's got tons of flaws and is basically forced to be the hero of the movie.
In the interview, we talk about the most challenging part of filming, taking on a cult classic and why, a lot of the time, Shiloh had to act opposite a tennis ball.
For the full interview, click the audio link above or download it from iTunes 
Evil Dead comes out this Friday! Read more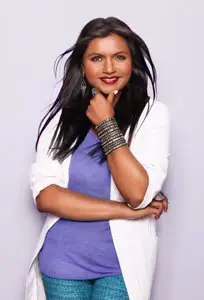 Mindy Kaling's The Mindy Project is back on the air tonight and Thursday and to get the word out, she did a press call to chat about the show.
I'm a big fan of Mindy's and talking to her is always a treat. She seems to work non-stop and has a bunch of projects in the works. In fact, the day after The Mindy Project wrapped, she was back at her laptop working on a follow up to her debut book, Is Everyone Hanging Out Without Me? (And Other Concerns).
In the interview, she talks about the show, working with guest star Seth Rogen, where her inspiration came from, The Office finale and how a picture of Liz Lemon (Tina Fey) ended up in The Mindy Project.
The Mindy Project airs at 9:30 on Tuesday (and Thursday) on FOX
You have such a great dynamic with all of the cast on the show, but you have a cuter dynamic sometimes with your brother Rishi.  Is that based on your real experiences of your family?
Mindy Kaling: Well, I have an older brother who is very different than the character Rishi on the show, but I just love Utkarsh who plays the character.  I have a very like, we immediately slipped into like a very big sister/little brother relationship with him and I like how his character…he just always calls me "woman."  He's like, "Woman, what are you doing?" which I find very funny and appealing. Read more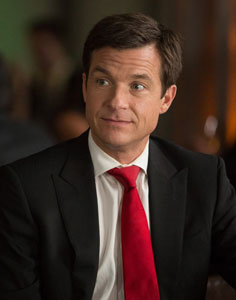 Many people are surprised when it's pointed out that forty-four year-old Jason Bateman has been acting for over thirty years — he began his career in 1981 on Little House on the Prairie.  Most of that surprise is because Bateman's current high profile is the latest "up" in his lengthy up and down career.  In a lengthy interview with GQ, Bateman talked about his current success and his low points in his lengthy career.
After his breakthrough starring role on Arrested Development, the cult favorite television serious that (in case you have been living under a rock and haven't heard yet) will be returning for a much-delayed final season on NetFlix, Bateman transitioned from small roles in comedies like The Break-Up and Dodgeball: A True Underdog Story to starring roles in high-profile comedies like Horrible Bosses, The Change-Up and  Identity Thief. 
However, Bateman recalls his less successful years when he was first starting out as an actor.  He says, "I remember when things were really dry for me in my twenties, when things really slowed down. It was a confusing time for me. I was really having a hard time with, literally, how to behave at an audition. Your natural instinct is to go in there and let them know how much you want it and be affable and be ambitious. Yet in this business, much like high school, a sexy indifference will go a long way, sort of that playing-hard-to-get thing. I never wanted it more, but I never felt more conflicted about looking like I wanted it. So I'd go in there and I'd be acting twice. But my point is, I remember somewhere in there seeing some interview with Ron Howard, and I remember watching him be that famous, kind, affable, engaging, almost eager persona, and I remember thinking, 'Boy,' you know, 'there's no way anybody would ever misinterpret that kindness for weakness.' And I thought to myself, 'If I'm ever lucky enough to find some relevance again and some access and some success, that's going to be the best part of it, is that I'm going to be able to be as nice as I want to be and not be nervous that that's going to be misinterpreted for desperate.' So the fact that I've been able to say that to Ron—I've literally walked him through this long-winded story—it was just really, really nice to be able to do that and to have him be a mentor and a friend and then obviously such a huge part of what was a career-defining job for me on Arrested Development." Read more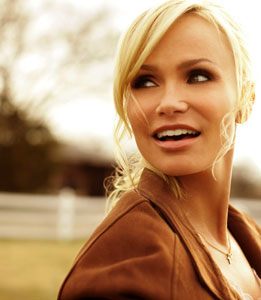 Recently, Broadway star Kristin Chenoweth starred in a PBS special, Kristin Chenoweth: The Dames of Broadway . . . All of 'em!!!, in which she performed a number of classic songs made famous by some of Broadway's greatest actresses.  She spoke to The New York Post about meeting one of her musical idols, Julie Andrews, the roles she still wants to play, and the scary circumstances around her painful accident last year.
Chenoweth recalls advice she got from Julie Andrews, who actually suggested that she shouldn't give every performance her all.  She explains, "She came to see Steel Pier [Chenoweth's 1997 Broadway debut] and they said, 'Julie Andrews is coming backstage to meet you!' I definitely wasn't the star of that show, but I had a big aria where I sang a high E and held it . . . and held it . . . and held it . . . for 15 counts. And Julie greeted me, hugged me and said, 'This is a major gift, and you cannot give those notes away.' I looked at her funny. 'But I'm doing this show!' 'Yes,' she said. 'But you must be selective.' Sometimes, when I'm about to do an encore, I want to do something really all-out but then I remember: Be selective. That's a great little piece of advice about life, too." Read more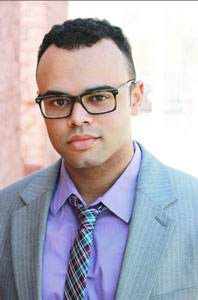 Written by Robert King
I'm not light enough to get seen for Caucasian roles, and not dark enough for Black roles. So, where do I fit in?
This was the start of a conversation I recently had with my manager after being told that I would not be seen for yet another audition because I wasn't "dark" enough.
I realize all actors get "typed" out from time to time, but what do you do when there isn't a "type" for you to be typed into?
Being an actor of mixed race, I was super excited when I started hearing the term "ethnically ambiguous" thrown around enthusiastically as the new thing in the casting world. "Finally," I thought, "the fact that I can pass for Italian, Indian, Greek, Hispanic, or plenty of other ethnicities is going to increase my casting potential exponentially. But, after a few years of that term being around, and hyping up the ethnically ambiguous population of actors out there, all that glitters might only be our golden tans. Read more